Age Restricted Item
This product is restricted by age and will require confirmation on purchase, and ID on delivery to show that you are over 18.
Exceptional Item
Please note this is classed as an exceptional item due to its size and will incur a delivery surcharge at checkout.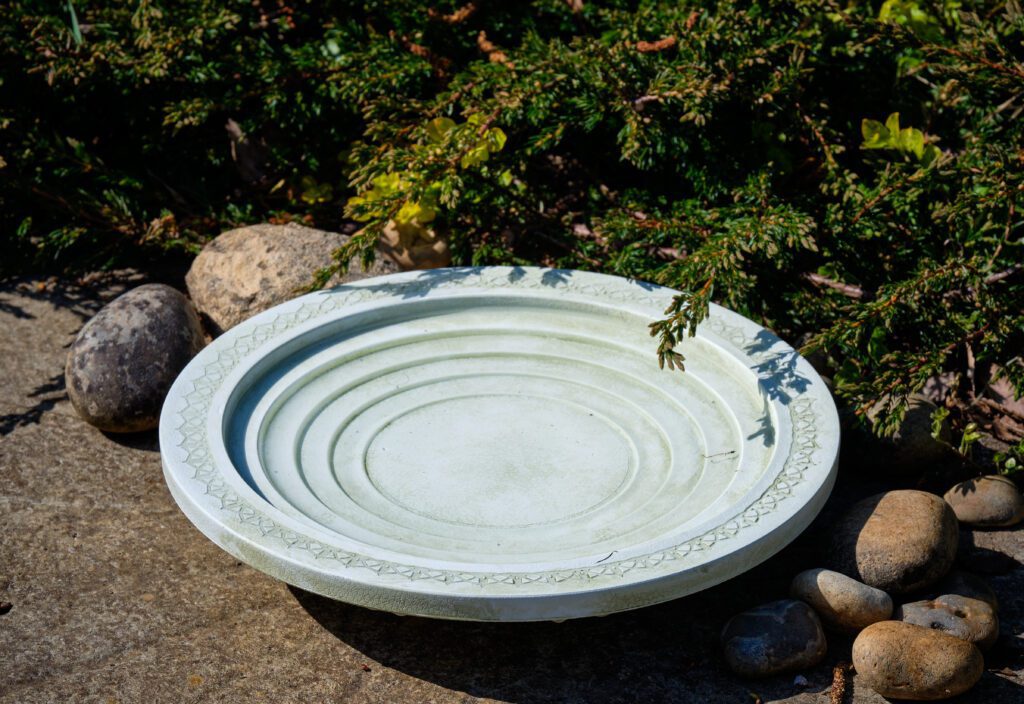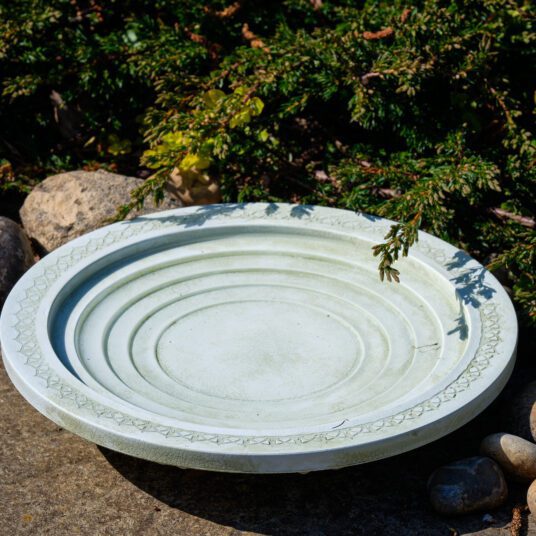 Nature Oasis Bath & Drinker
SKU: 00349133
To save products, log in to your Gardening Club account or create a free account.
Add to Basket
Could not add to basket, please try again.
Product Details
Let us introduce our new Nature Oasis small birdbath & drinker. Be kind and give the gift of water to your garden wildlife. Your Nature Oasis is firstly a small birdbath, and secondly, an essential watering pool for wildlife. So, if you are not lucky enough to have a wildlife pond, providing a vital water source for birds, bees, butterflies and small mammals in your garden just got easier.
Made from a new sustainable material called Polyboo, your Nature Oasis consists of a novel mix of 100% recycled plastic and natural bamboo fibres. Recycling waste plastic into a durable product for your garden is an environmentally friendly option. Furthermore, the addition of natural bamboo fibres gives the Polyboo material flexibility. Better still, Polyboo comes with a frost-proof guarantee.
Pollinators and delicate insects can safely access the water using the shallow steps of the small birdbath and drinker. We've given your Nature Oasis a decorative twist with a geometric pattern around the outer edge and finished in green-grey colour for a natural stone look. You'll be surprised that your small birdbath and drinker feels remarkably heavy and robust for its size. Raising the small bath and drinker just a little above the ground is the low integral pedestal.
We are super proud of our new design and sustainable Polyboo material. We hope you and your garden wildlife will enjoy it too!
Dimensions: D 29.5cm x H 5.5cm x Depth 3.5cm
Wild Birdcare & Wildlife
455
679505021140
Delivery Information
Standard Delivery

UK delivery shipped within 5 working days, Monday to Friday via APC.

£6.99 or Free on orders over £100

Small Item Delivery (Applies to small items such as packets of seeds).

UK delivery shipped within 5 working days, Monday to Friday. Delivered via Royal Mail or APC.

£2.99

Gift Cards

UK delivery shipped within 2 working days, Monday to Friday, sent via Royal Mail.

Free

Furniture & Barbecue delivery

We can deliver to addresses in Bedfordshire, Berkshire, Buckinghamshire, Dorset, Devon, East Sussex, Essex, Gloucestershire, Hampshire, Herefordshire, Hertfordshire, Kent, London (addresses within the congestion charge zone will incur a surcharge) Northamptonshire, Oxfordshire, Somerset, Surrey, Warwickshire, West Midlands, West Sussex and Wiltshire.

For any locations outside of this, we are still able to deliver, but please contact us at onlineshop@hillier.co.uk for a bespoke delivery estimate.

Delivery to these regions, within 7-14 working days, Monday to Friday. Delivered by Hillier.

£14.99 or Free on orders over £100 (Addresses outside of our regions and within the congestion charge zone will incur a surcharge please contact us to confirm)

Exceptional Item Surcharge

For over-sized items (such as heavy items over 10kg or large items over 1 metre) an additional surcharge will apply depending on the item and will be confirmed at checkout.

Confirmed at checkout.