Age Restricted Item
This product is restricted by age and will require confirmation on purchase, and ID on delivery to show that you are over 18.
Exceptional Item
Please note this is classed as an exceptional item due to its size and will incur a delivery surcharge at checkout.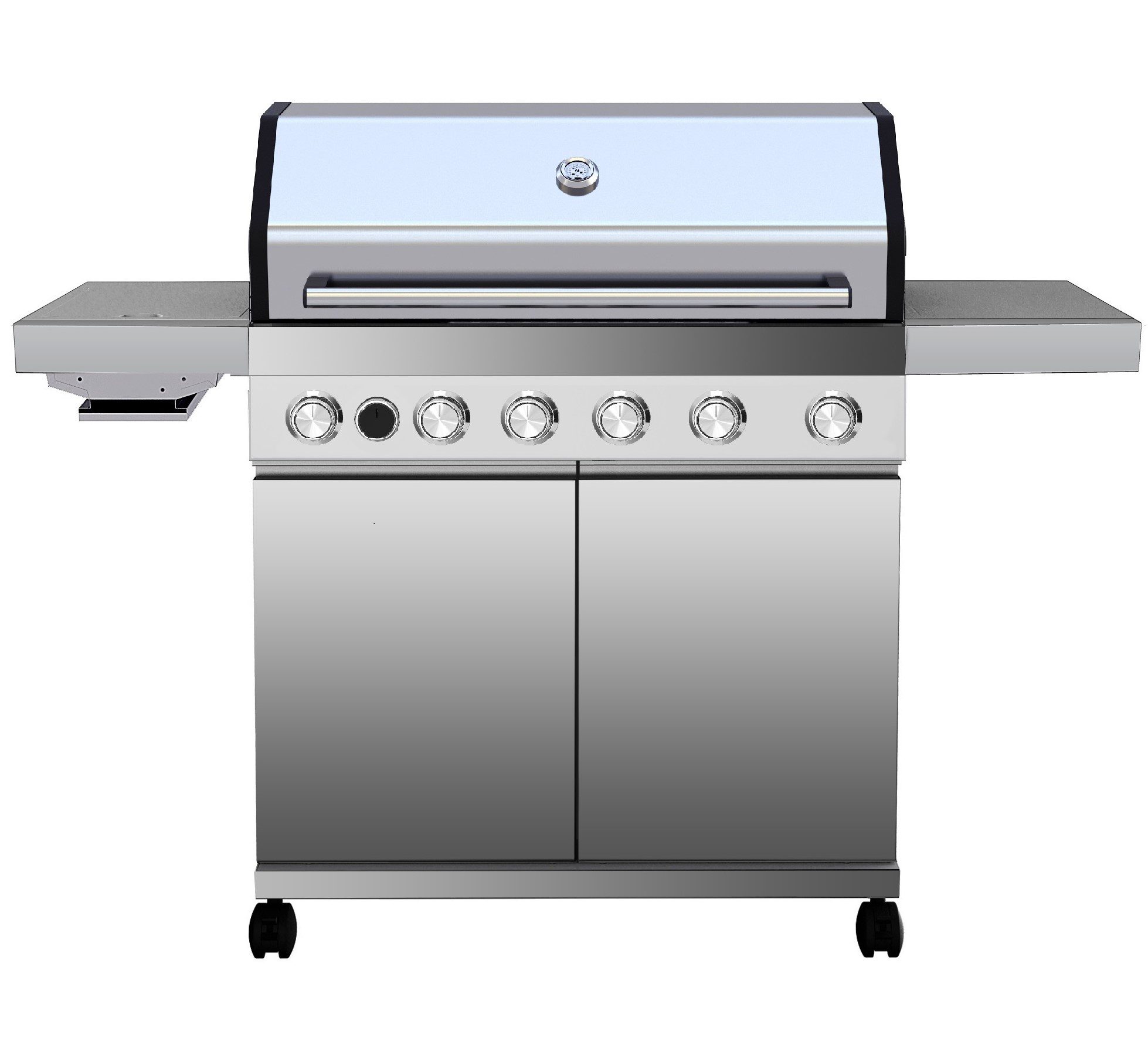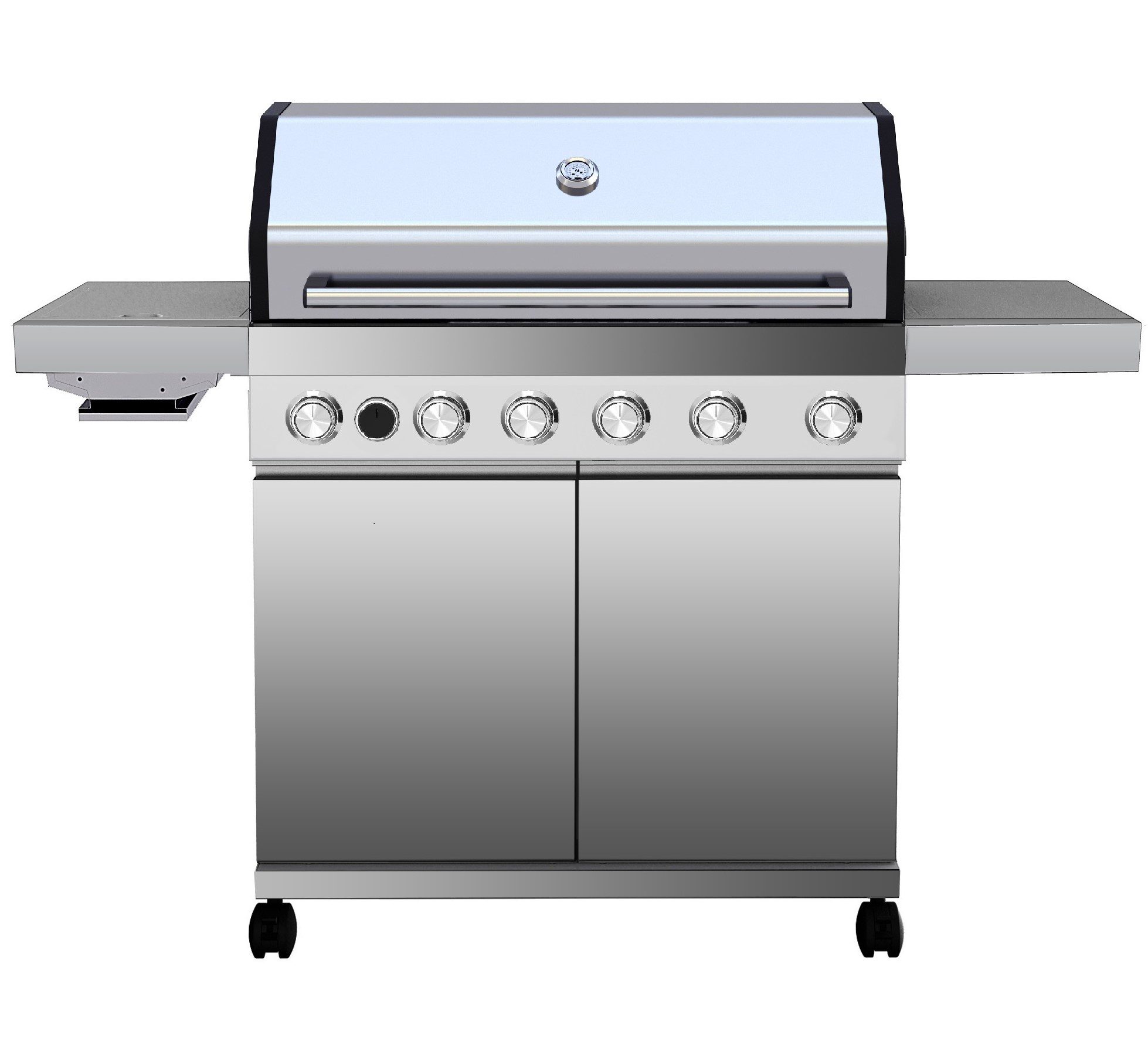 Grillstream Apex 6 Burner BBQ
SKU: 00363527
To save products, log in to your Gardening Club account or create a free account.
Add to Basket
Could not add to basket, please try again.
Product Details
Grillstream technology, double stacked grills direct fat and juices away from naked flames via an oil channel to prevent flare-ups caused by fat.
Gastro Modular System for the more creative, great for cooking more delicate foods which might otherwise break on standard grills.
The griddle is removable and can be replaced by various accessories.
The hybrid system allows for both gas and charcoal cooking. Each burner has its own hybrid flame tamer allowing for full control over the cooking area and fuel used to cook with. Can cook with gas, charcoal or both.
Independent jet flame ignition systems for each burner allow independent control of the burners and cooking area. Steak shelf ceramic side burner, perfect for direct cooking whether that is a steak, burgers or stuffed peppers.
Red LED light-up control knobs for that extra party-piece accessory.
Limited 10-year warranty.
Outdoor Living
147
00363527
Delivery Information
Standard Delivery

UK delivery shipped within 5 working days, Monday to Friday via DPD.

£6.99 Free delivery on orders over £100

Small Item Delivery (Applies to small items such as packets of seeds).

UK delivery shipped within 5 working days, Monday to Friday. Delivered via Royal Mail, or DPD.

£2.99

Gift Cards

UK delivery shipped within 48 hours, Monday to Friday, sent via Royal Mail.

Free

Furniture & Barbecue delivery

We can deliver to addresses in Bedfordshire, Berkshire, Buckinghamshire, Cornwall, Dorset, Devon, East Sussex, Essex, Gloucestershire, Hampshire, Herefordshire, Hertfordshire, Kent, London (addresses within the congestion charge zone will incur a surcharge) Northamptonshire, Oxfordshire, Somerset, Surrey, Warwickshire, West Sussex and Wiltshire.

For any locations outside of this, we are still able to deliver, but please contact us at onlineshop@hillier.co.uk for a bespoke delivery estimate.

Delivery to these regions, within 7-14 working days, Monday to Friday. Delivered by Hillier.

£14.99 Free delivery on orders over £499 (Addresses within the congestion charge zone will incur a surcharge)

Exceptional Item Surcharge

For over-sized items (such as heavy items over 10kg or large items over 1 metre) an additional surcharge will apply depending on the item and will be confirmed at checkout.

Confirmed at checkout.