We put time and effort into making our gardens beautiful places. Our choice and placement of garden furniture, lighting and outdoor cooking equipment can help make it a space we want to spend even more time in and entertain others.
We offer advice and showcase some of the latest innovations in outdoor dining in our guide to turning your garden into an entertaining space.
---
Selecting Garden Furniture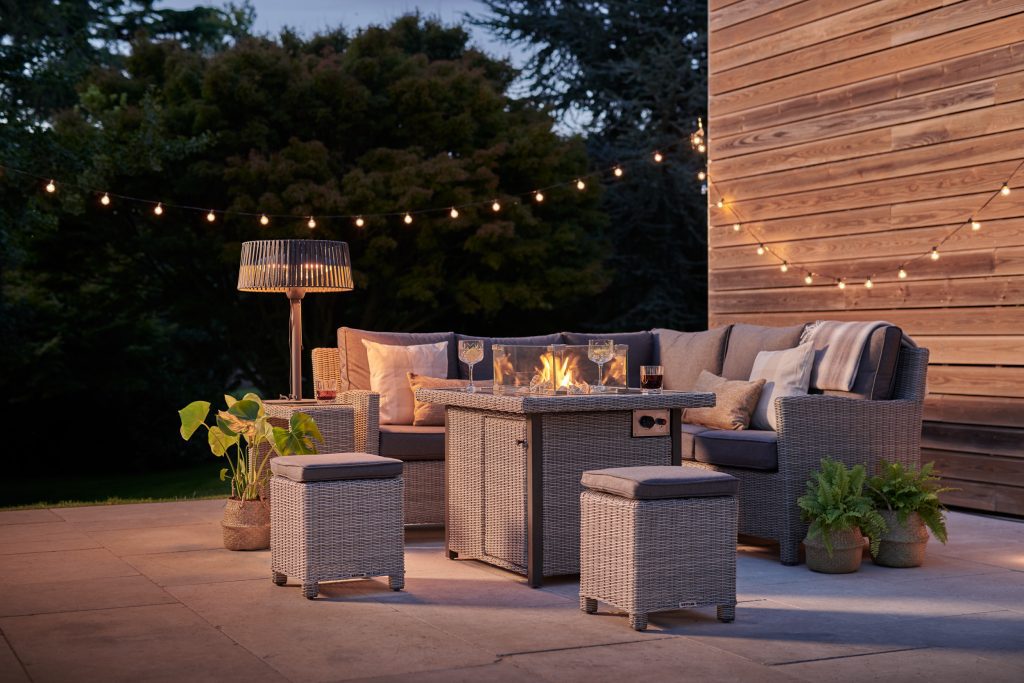 The Right Size
The most important element of the entertaining space of your garden is furniture. You want enough space for everyone to comfortably gather, relax and eat whether your needs are for a bistro set for two or an expansive modular sofa. Your furniture also needs to fit your patio, or another hard landscaped area. With dining tables, always consider the total dimensions needed when chairs are pulled out and sat on.
Sun vs Shade
It is important to think about how the sun appears in your garden throughout the day when positioning furniture. A beautiful sofa in a spot that spends most of the day in deep shade may end up little used, while a dining area soaked by mid-day sun will require a good parasol!
Formal or Informal Use
There is also the question of formal vs informal. A combination of somewhere to dine along with somewhere to simply sit, relax and admire your garden usually means you'll gravitate outside more and more.
---
Three Outstanding Sets
You can find a great range of garden furniture sets at Hillier Garden Centres. These are three of our most popular sets for bistro living, family dining and group gatherings.
1. Palma Corner Set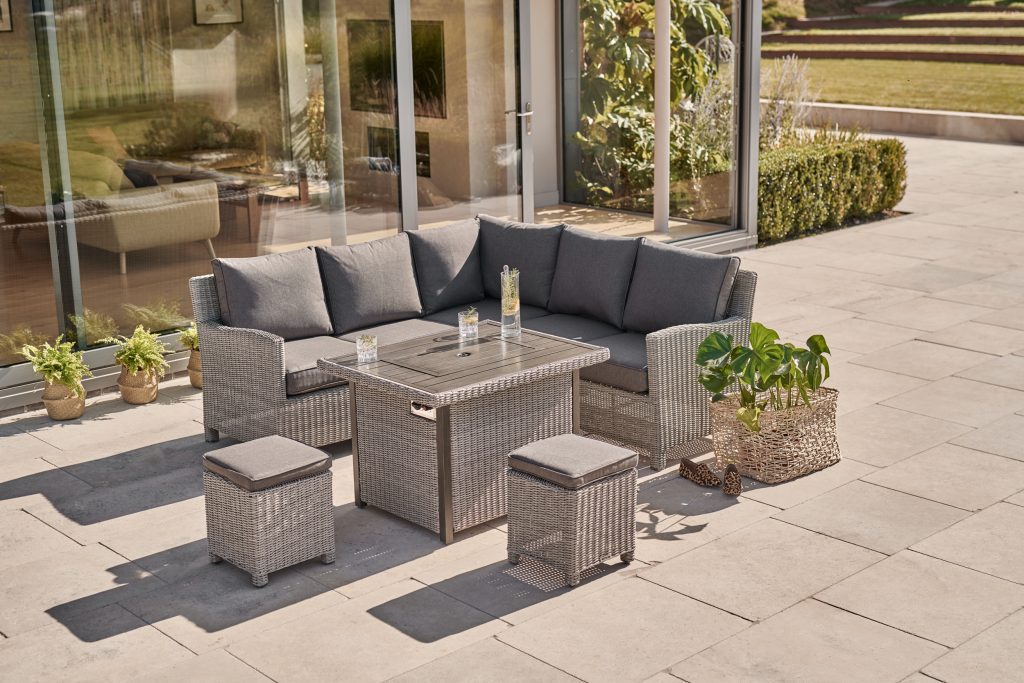 New for 2022, the Luxury Palma Collection combines the comfort of a lounge set with the practicality of a dining set. The table comes complete with an integrated firepit so during the day it can be used as a dining table and in the evening into a cosy firepit.
2. Milano 6 Seat Set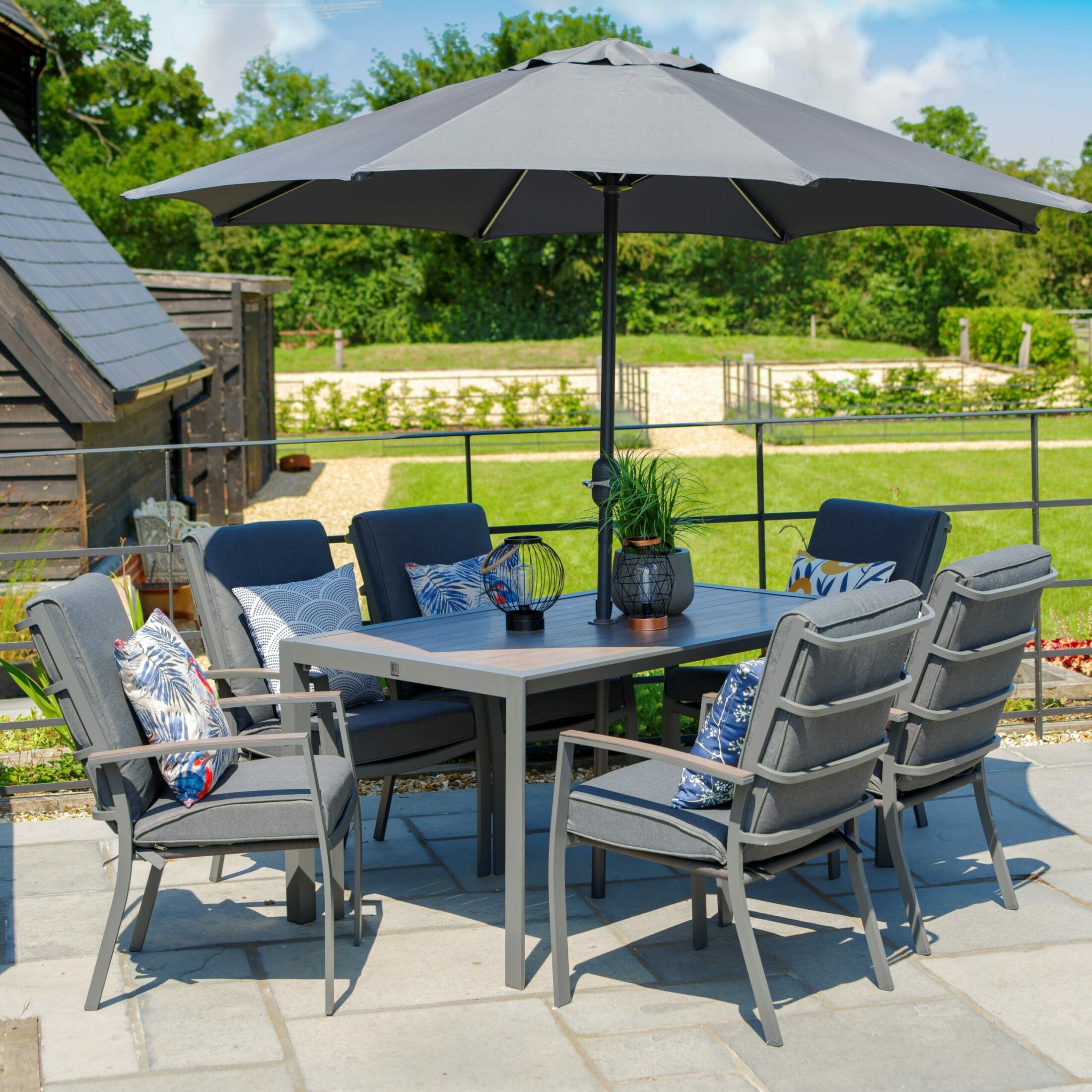 New for 2022, the Milano collection from Leisuregrow features a wood-effect aluminium hand brushed table top with individual slat boards for a super realistic wood effect, but without the maintenance. Lightweight and durable, perfect for those looking for a modern, low-maintenance, compact collection.
3. Blenheim Mini Corner Dining Set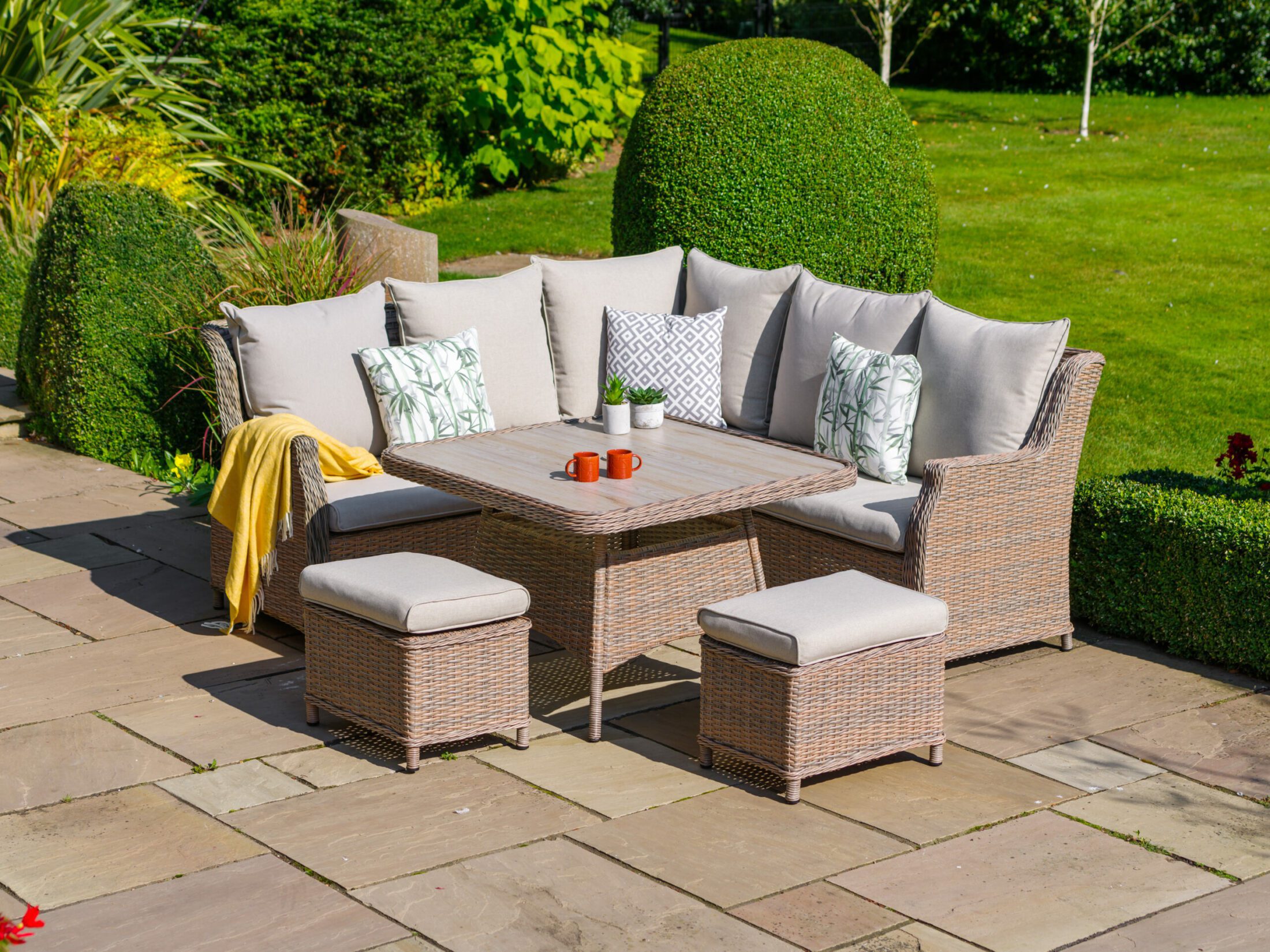 Exclusive to Hillier is the gorgeous Blenheim range. With its stunning oatmeal weave and season proof cushions it will become a feature in any garden.
4. Sussex Sofa Set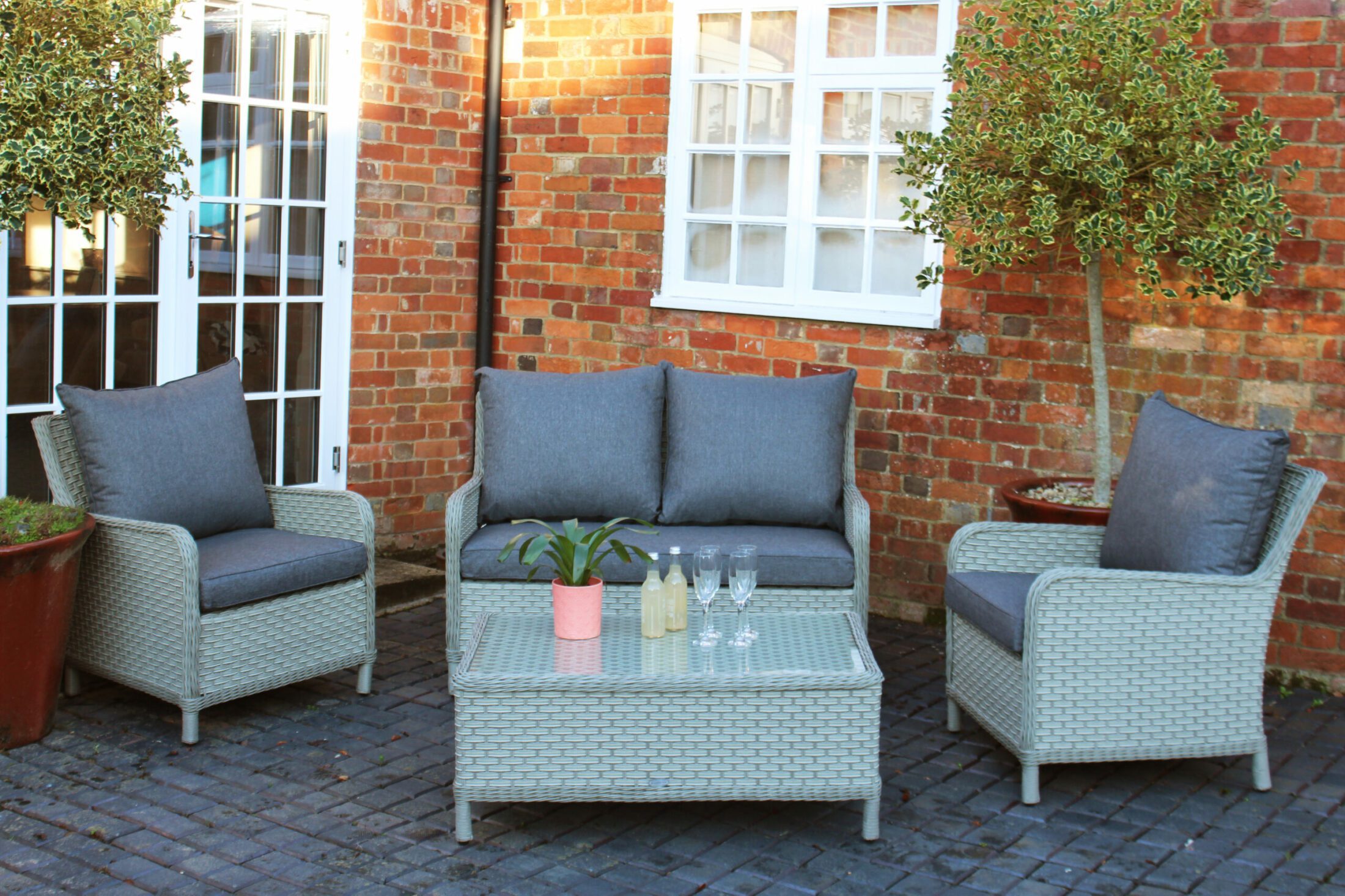 The exclusive Sussex collection from Bramblecrest combines luxury with all weather synthetic grey rattan and deluxe season proof smoke cushions on lightweight, durable aluminium frames.
5. Chichester High Dining Corner Set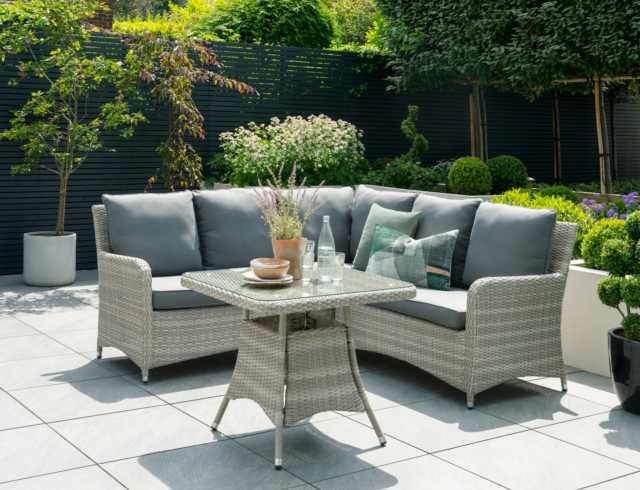 The exclusive Chichester range is a superb low-maintenance collection. With lightweight, durable aluminium frames and all seasons weatherproof synthetic rattan, it's the perfect choice for those looking for more compact options.
---
Creative Outdoor Cooking
Modern barbecues have transformed the outdoor cooking experience, allowing you to be every bit as creative as you would be in the kitchen while still making time for your guests.
Grillstream Hybrid Barbecues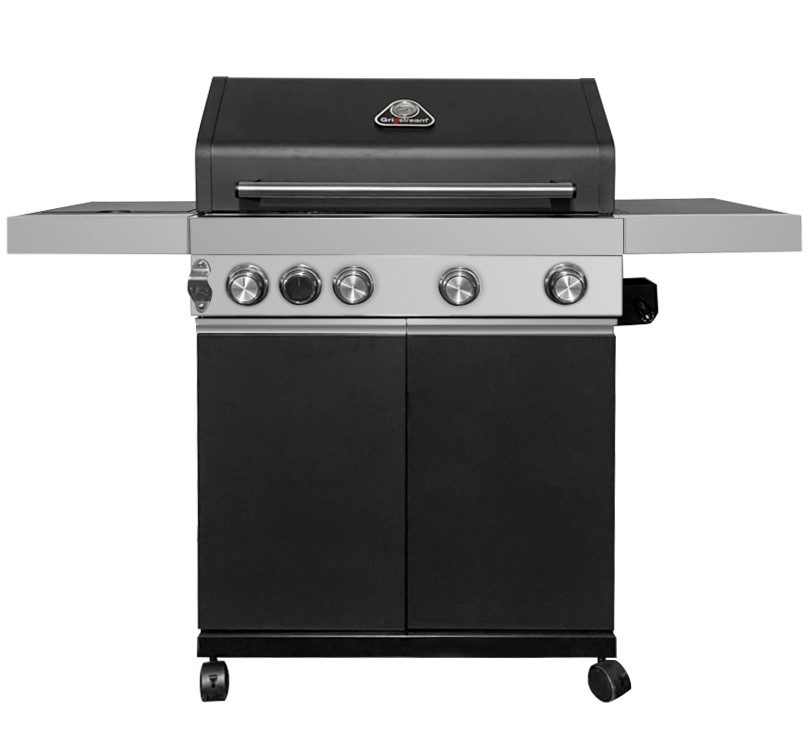 Exclusively for Hillier, the Grillstream Apex Collection features exclusive upgrades to bring the vey best Grillstream for Hillier customers.
The Apex Collection from Grillstream is a revolutionary hybrid barbeque range that gives the option to cook on gas, charcoal or both within the same barbecue. This means you get the convenience of gas together with the unique cooking quality of charcoal.
Its dual system means, when using it as a charcoal barbecue, you no longer need lighter fluid or similar to heat the charcoal. Simply light the gas burners, wait 15 minutes, turn off, and 15 minutes later the charcoal is ready to cook on. Equally, you could go for the simplicity of just cooking on gas. Grillstream barbecues are designed with the unique Grillstream system. This uses double grills to ensure less fat, no flare-ups and more flavour when cooking as well as easy cleaning after.
Find out more about Grillstream hybrid barbecues
Traeger Wood Fired Barbecues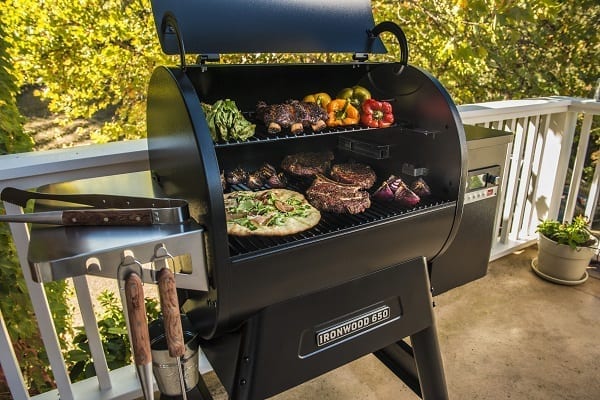 For outdoor cooking packed with flavour, Traeger offers a range of wood pellet grills. As the world's leading wood-fired grill manufacturer, they have been using 100% natural hardwood fuel in their products for the last 30 years. This infuses food with flavourful smoke, making it taste absolutely delicious.
Selected Traeger grills also include WiFIRE® technology, meaning the grills can be controlled via Traeger's smartphone app. This helps maintain precise temperatures and allows you to enjoy time with your guests instead of constantly monitoring the fire.
Ooni Pizza Ovens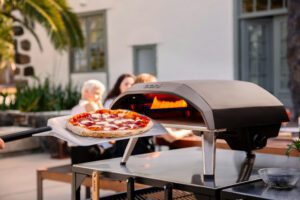 Ooni Pizza Ovens make quality pizza achievable in even the smallest of gardens. Ooni Pizza Ovens heat up to a blistering 500C in just 15 minutes, and they have proven it is possible to cook a pizza in as little as 60 seconds.
If you enjoy an authentic smoky flavour, the Ooni Fyra 12 Wood Pellet Pizza Oven uses hardwood pellets to cook 12" pizzas in a matter of minutes. The oven is low-maintenance and, at just 10kg, extremely portable allowing you to create great pizza anywhere you like.
If you prefer to harness the simplicity and convenience of gas, the Ooni Koda 12 Gas Powered Pizza Oven is a compact option with a sleek design and no assembly required.
Ooni Pizza Ovens are versatile enough to cook meat, fish, vegetables and bread in, allowing ambitious home chefs to try something new.
---
Solar Lighting
In midsummer, we might be lucky enough to sit outdoors until late in the still fading sunlight. The rest of the year, lighting is essential to extend time in the garden as well as to create ambience and highlight your space.
Solar lighting is a good choice, removing the need for an outdoor power source while also being environmentally kinder.
Borders & Pathways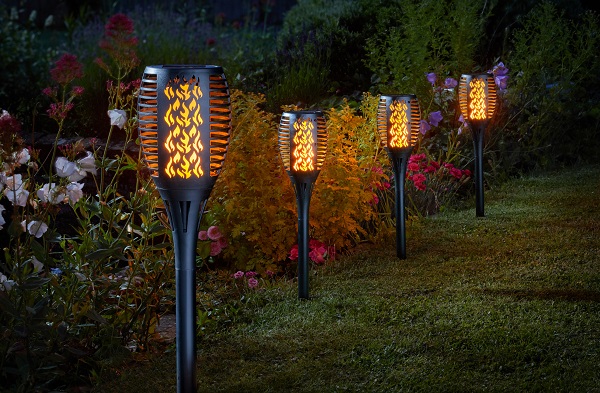 Mark out borders and pathways with solar torches. If you want to emulate the beauty of flickering flames, solar cool flame torches have a unique flame design. The range also includes lanterns and strings of lights.
Hanging Lights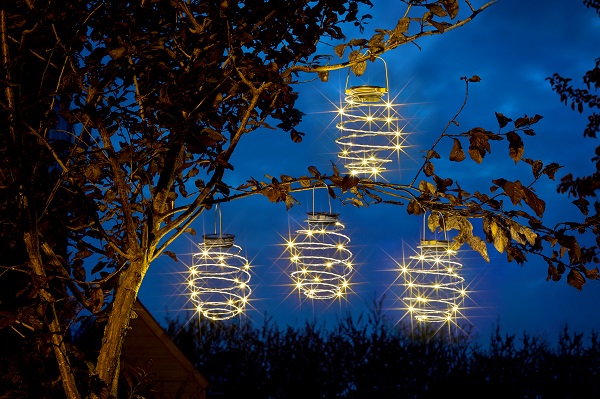 Hanging lights are ideal to create pools of illumination beneath trees, or in some cases can be fixed underneath parasols. String battery-powered vintage-style 'Edison' bulbs together, reuse your outdoor Christmas lights to illuminate your parasol, or attach solar-powered spotlights to your hanging baskets to bring them to life after the sun falls.