Summer flowering bulbs provide gardens with a riot of colour and fragrance. The majority can be planted directly outdoors, as soon as the risk of frost has passed.
Bulbs are also a great choice for planting in containers – for the patio, but also to nestle within your flower beds to add interest. Choosing a complementary coloured pot or a small group of similar containers can add a splash of vibrancy even before the bulbs come into flower. Just remember to protect from frost with some horticultural fleece and raise off the ground with pot feet to avoid waterlogging and deter slugs.
The range of bulbs on offer at Hillier Garden Centres increases each year. Find traditional favourites, plus exciting new varieties.
---
When to Plant Summer-Flowering Bulbs
As an approximate guide, these are the best months to plant some of the most loved bulbs for a summer display.
March Dahlias, if starting in pots in greenhouses, plant for colour from July through to October (if planting straight into the ground, it is better to wait until April).
April Anemones; plant at the front of a border for early summer colour.
May Gladioli; planted in May, these bulbs will produce imposing spikes of vibrant colour from July to September.
If you are a little late with your bulbs, don't worry; you'll still get a beautiful display, just slightly later!
---
Bulb Collections
If you would like some inspiration to help guide your choice of bulbs, we have recommendations for a number of planting themes, including bulbs to attract bees and butterflies and bulbs that work well in pots and containers.
New to Hillier Collections for 2022

---
Bulbs for Bees and Butterflies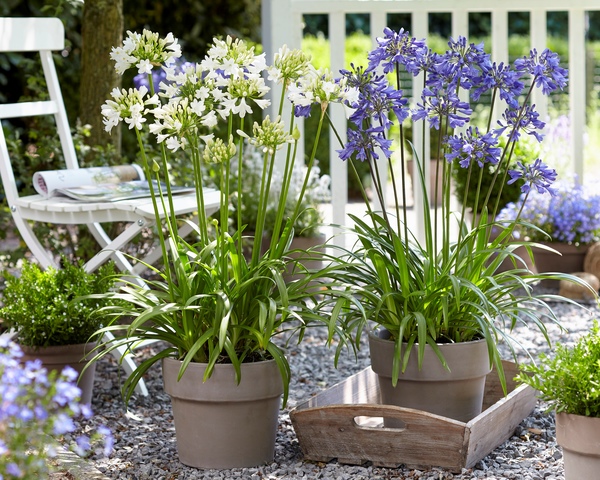 Turn your garden into a haven for bees and butterflies. Single petal flowering plants, such as crocosmia and agapanthus, are the best choices as they produce lots of pollen and nectar.
Agapanthus
African lilies are fabulous, showy flowers. Blue and purple shades are most common, but you can also find pink and white varieties. Position in sunny spots with free-draining soil.
Flowering time: Summer
Crocosmia
Crocosmia have beautiful sword-shaped leaves and branched spikes of funnel-shaped flowers. Plant in big, bold swathes in beds and borders in combination with flowering grasses. Crocosmia is also superb as a cut flower.
Flowering time: Summer to early autumn
Liatris
Liatris are incredibly versatile plants, forming flowers on tall spikes. Emerging from mounds of narrow, grass-like leaves, these thistle-like blossoms flower from top to bottom and can reach up to five foot tall. Liatris is easy to grow in borders.
Flowering time: Summer to early autumn
---
Bulbs for Beds and Borders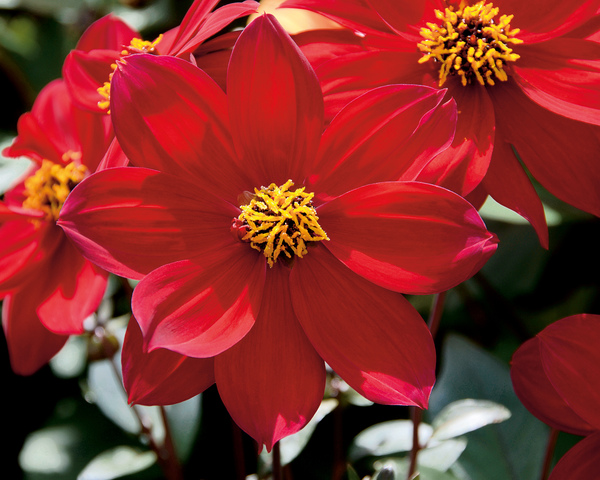 Mix colours and textures in beds and borders for added interest. Bulbs like gladioli, dahlias and iris make bright, bold statements planted among shrubs and herbaceous plants.
Dahlia
Dahlias are enjoying a deserved return to popularity. You can now find a wide range of flower types, including double forms in vibrant colours. Plant them in borders, patio containers and use as cut flowers.
Flowering time: Summer through to the first frost
Gladioli
Gladioli produce imposing spikes of vibrant flowers, making them invaluable for an attractive display in borders. Plant at ten-day intervals to achieve a big succession of blooms.
Flowering time: Summer (weather dependent)
Iris
Iris are popular with gardeners as they are dependably pretty plants in beds and borders. They are also extremely popular in flower arrangements with their long, strong stems.
Flowering time: Summer, and again in autumn
---
Bulbs for Pots and Containers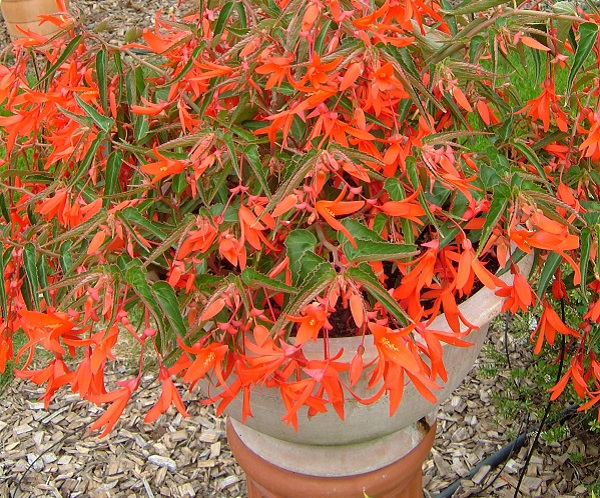 Plant bulbs in pots and containers early in the year under colourful bedding plants. This will produce a flowering surprise come summertime.
Begonia
Begonias offer attractive foliage and distinctive frilly flowers. They grow quickly and easily and are excellent in combinations with mixed plants in containers.
Flowering time: Late spring to summer
Canna
Cannas are vibrant perennials with bold leaves and showy flowers. In hot shades of red, orange, pink and yellow they light up containers as well as borders.
Flowering Time: Summer to early autumn
Freesia
With their bright colours and strong, fresh scent, freesias are perfect for pots and containers and popular as a cut flower.
Flowering time: Late summer (when planted outside in late spring) / Spring (if grown in a greenhouse)
---
Recommended Toolkit for Planting Bulbs
Bulbs
Complementary plants
Osmocote controlled release fertiliser
Bulb Starter
Fish, Blood & Bone feed
Gloves
Long or short-handled bulb planter
For bed or border planting only
For pot or container planting only
Pots / containers
Pot feet
Potting grit / other pot topper
Hillier Multi-purpose compost (outdoor pots)
Bulb Fibre compost (indoor pots)