Roy Lancaster hunting out exciting plants at our Newbury Garden Centre
---
In June, we were fortunate enough to be joined by legendary plantsman, Roy Lancaster, for a series of talks at Hillier Garden Centres.
As well as sharing tales of his fantastic adventures from a lifetime of hunting plants all over the world – many of which are featured in his new book, 'My Life with Plants' – he also took the opportunity to highlight some of his favourite plants found at Hillier Garden Centres.
Here, in Roy Lancaster's words, are some of his top plant picks for your own garden.
---
Elaeagnus 'Quicksilver'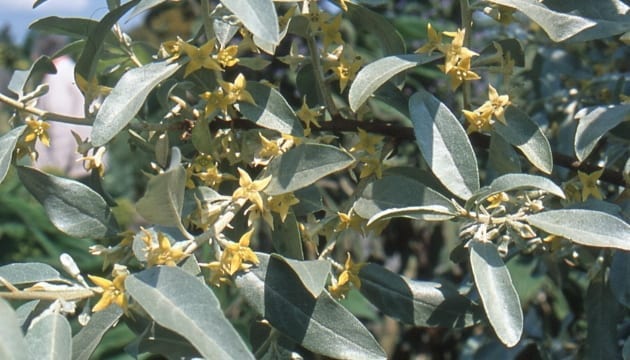 "This is a fantastic shrub. Of all the silver-leaved, deciduous shrubs, this to me is the best and most effective. It can grow to 15ft, or could even be trained as a single-stem tree.
"Elaeagnus 'Quicksilver' came to Hillier via Beth Chatto's Suffolk garden and was first grown by the company – and myself – in the 1960s. I suggested the name 'Quicksilver' when we added it the Hillier Manual of Trees and Shrubs back in 1971.
"Don't be deceived by the appearance in the pot. Once it established in the garden and is seen in the sunlight, that is when the silver really shimmers. This is a plant that loves the sun. It offers a wonderful sense of movement while the leaves are on – it is restful and calming in the garden. As a bonus, in the early summer the clusters of tiny pale-yellow flowers also produce a wonderful fragrance – it really attracts the nose."
---
Dahlia 'Mystic Enchantment'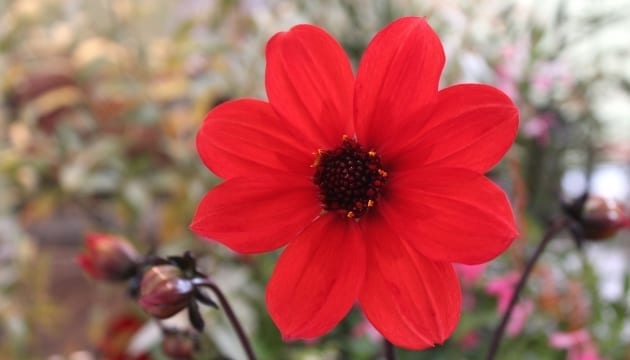 "I love Dahlias. I used to collect the 'Bishops' series – Dahlia 'Bishop of Oxford' is one of the best in that series in my opinion because of its striking dark foliage contrasted against the vibrant red of the flower.
"This variety here, Dahlia 'Mystic Enchantment', has that same beautiful effect.
"It is best to lift Dahlias every autumn as they don't take kindly to frosts. For that reason, I always think it's best to grow them in containers!"
---
Polemonium 'Bressingham Purple'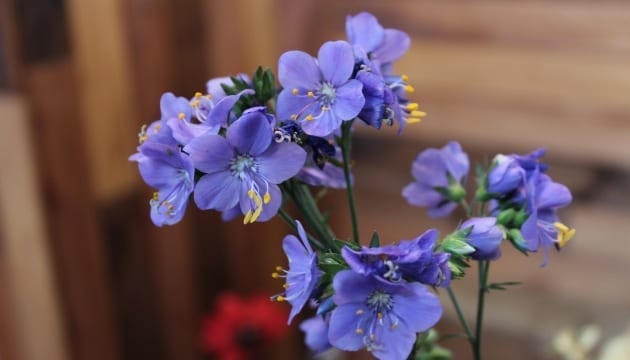 "My love of horticulture began with an interest in wildflowers and native plants. I always carried with me a well-used copy of the Observers Book of Wildflowers and underlined all the plants I saw around me and where I found them.
"Polemonium caeruleum is a variety I first saw wild in West Yorkshire. This selection, 'Bressingham Purple', is a modern version, very suited to growing in the garden. It comes from Bressingham Gardens. And, like the wild plant, it has leaves with segments that look a bit like a ladder ascending to heaven – in other words, the blue flowers represent heaven, or the sky."
---
Chamaerops humilis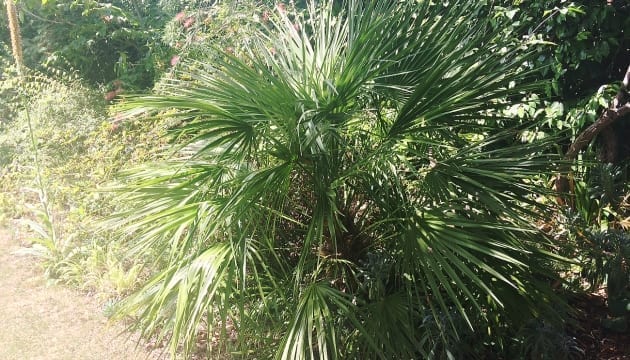 "In my garden, I grow three different types of palm. One is a dwarf palm; Chamaerops humilis. This is a small plant, it really hugs the ground. Over many years it will make a short stem, but for a long time it remains a waist-high palm.
"This is a palm found naturally by the Mediterranean in Southern Europe or North Africa – places like Gibraltar and Portugal.
"In the garden, this plant does need to be in a sunny spot, but it is also hardy. I am seeing it more and more even in Northern gardens in England as our climate continues to change."
---
Salvia 'Pink Lips'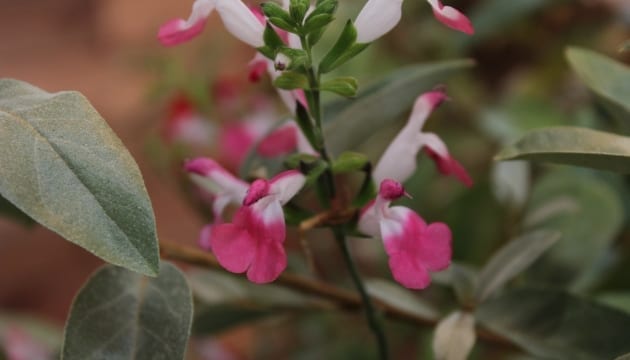 "When you know the origin of a plant it helps you understand the right growing conditions for it. Little shrubby Salvias originated from parent plants that grow on warm, sunny slopes in the Mexican mountains.
"These days, there are many fantastic hybrid varieties of Salvia available. For many years, I was a member of the RHS trial committee at RHS Wisley, judging varieties and hybrids of Salvia to determine which were worthy of the prestigious RHS Award of Garden Merit (AGM). We would consider factors like freedom of flower, colour, compactness, hardiness and then award accordingly.
"A strikingly different selection that received the AGM was Salvia 'Hot Lips'. Salvias sometimes throw out different colours and that was the case with this one, leading to a remarkable two-tone white flower with red 'lip'. There is now another super variation, Salvia 'Pink Lips' which has the same vivid two-tone but, as the name suggests, with a softer pink lip instead of red."
---
Geranium 'Toscana'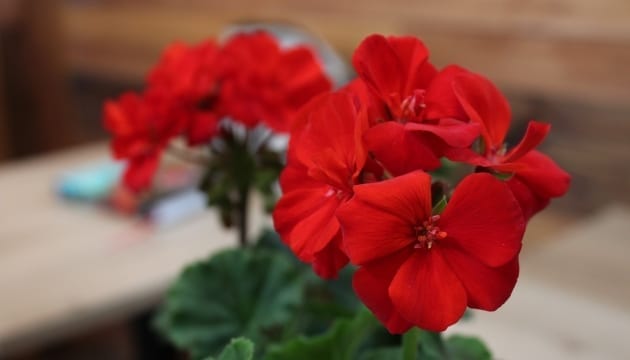 "One of the questions I occasionally get is "why do people keep using the name Geranium when they should really be called Pelargonium"! I think it is just a fact of common usage. When they were first introduced to Britain from South Africa, they were known as Geraniums and the name has stuck ever since.
"When I had my first job in horticulture, working for the Bolton Parks, we grew a fabulous red Geranium 'Paul Crampel'. I took cuttings and potted on hundreds of thousands of these and others, which were used in for bedding displays, in hanging baskets and for window boxes. I got to know them so well I have always had an affection for red Geraniums and love to see them in gardens today."