Creating a celebratory Christmas and being mindful of the environment can go hand in hand. We offer some tips for a joyful festive season with a merrily small footprint.
---
1. Choose Recyclable
We probably all remember Christmases of old with bin bags filled with wrapping paper once the excitement of present opening was finished. Give your wrapping paper a second life this year when you buy recyclable. All Christmas wrapping paper sold at Hillier this year is recyclable, which means it is also free from glitter. Our Christmas cards are also all fully recyclable.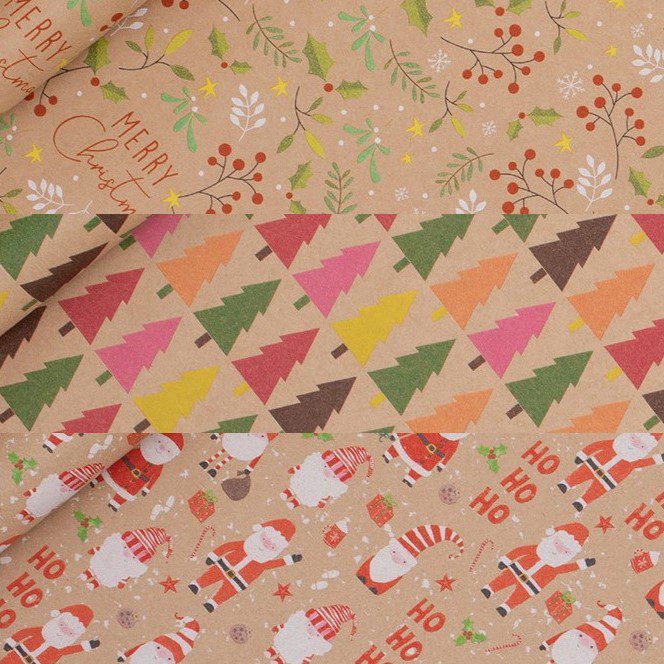 ---
2. Plastic Free Crackers
Last year saw a surge of interest in recyclable Christmas crackers. Our crackers are free from unwanted plastic gifts but still allows you to create a beautifully natural table setting.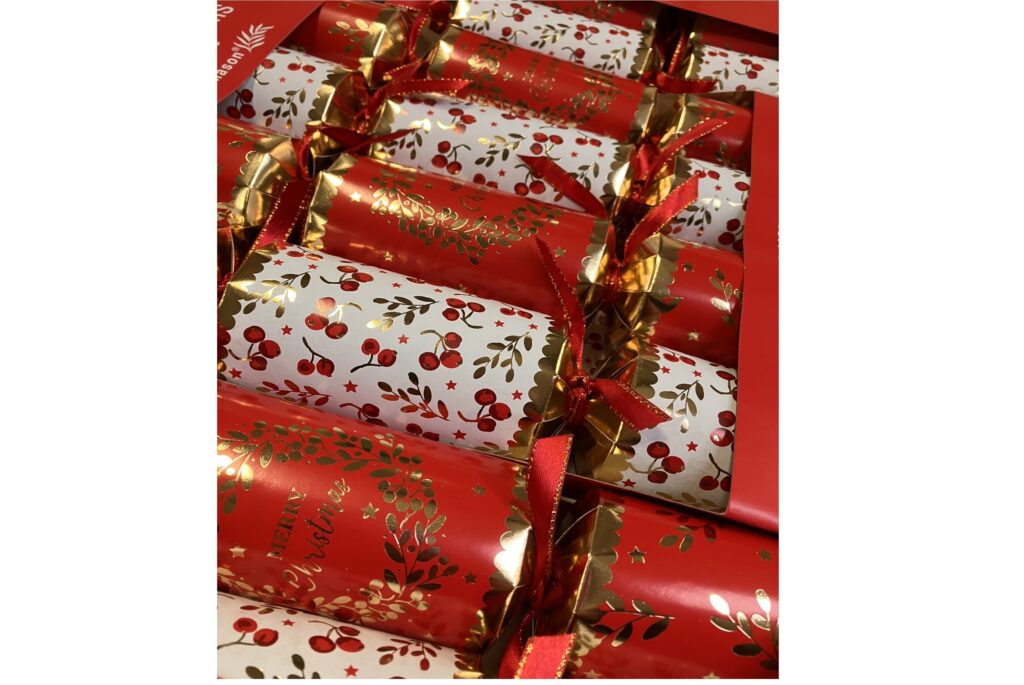 ---
3. Safe Christmas Tree Disposal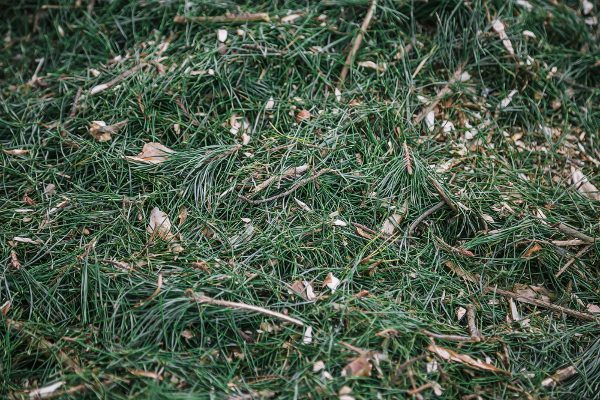 Many councils have special Christmas tree collections. Waste trees are usually chipped and reused in local parks or woodlands or used in green waste plants where they are converted into compost. Alternatively, you could shred it yourself in your garden and add to your compost heap. A word of warning is to never burn your Christmas tree in your garden. It is likely to create an uncontrolled fire with showering sparks that could be extremely dangerous.
---
4. Evergreen Gifts
Some gifts just keep on giving and are never destined for landfill. Plants and quality pots or tools make great gifts for gardeners with real longevity.
---
5. Extend Your Decorations All Year Round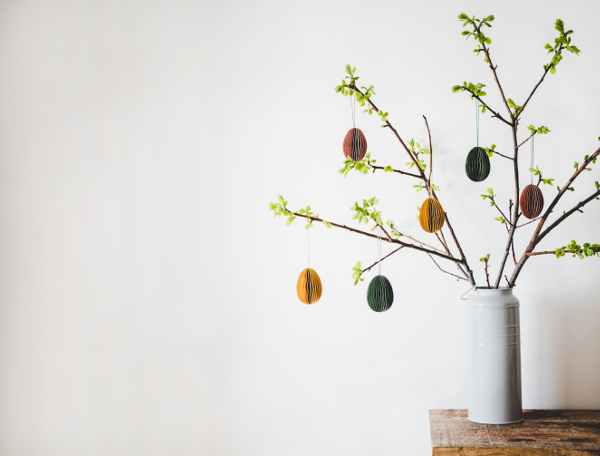 Christmas decorations more often than not are carefully unpacked in early December and carefully put away again in the New Year. But, there are plenty of creative ways to use them all year round. Some people create an 'easter tree' in the spring, adding a few small egg or rabbit decorations to make it more seasonal. Equally, if you have a wreath ring, you can decorate with plants from your garden and enjoy spring, summer and autumn wreaths on your front door.
---
6. Create Your own Natural Decorations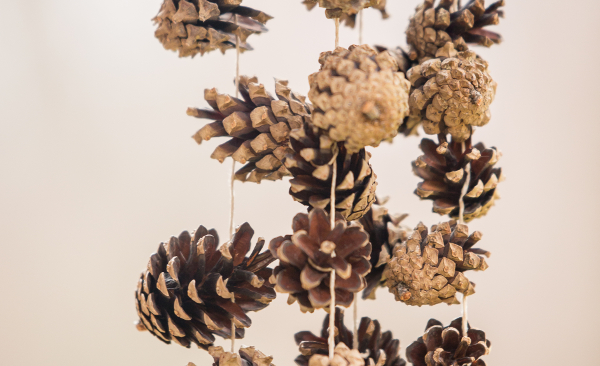 Some items, such as pine cones, are fantastic as decorations as well as being easily foraged during walks. To create pine cone wall hanger, for example, position a long straight stick horizontally and hang a number of pine cones at varying lengths from it using string or twine. Create a string or fabric loop and hang from a hook on your wall or door.
---
7. Save and Re-Use Gift Bags
Gift bags are one of those items that can be reused time and again. So, before you think about recycling or even binning yours, consider saving it and simply adding a new tag to the handle next time you want to use it. Images cut from the front of Christmas cards make lovely tags, giving them a second lease of life too.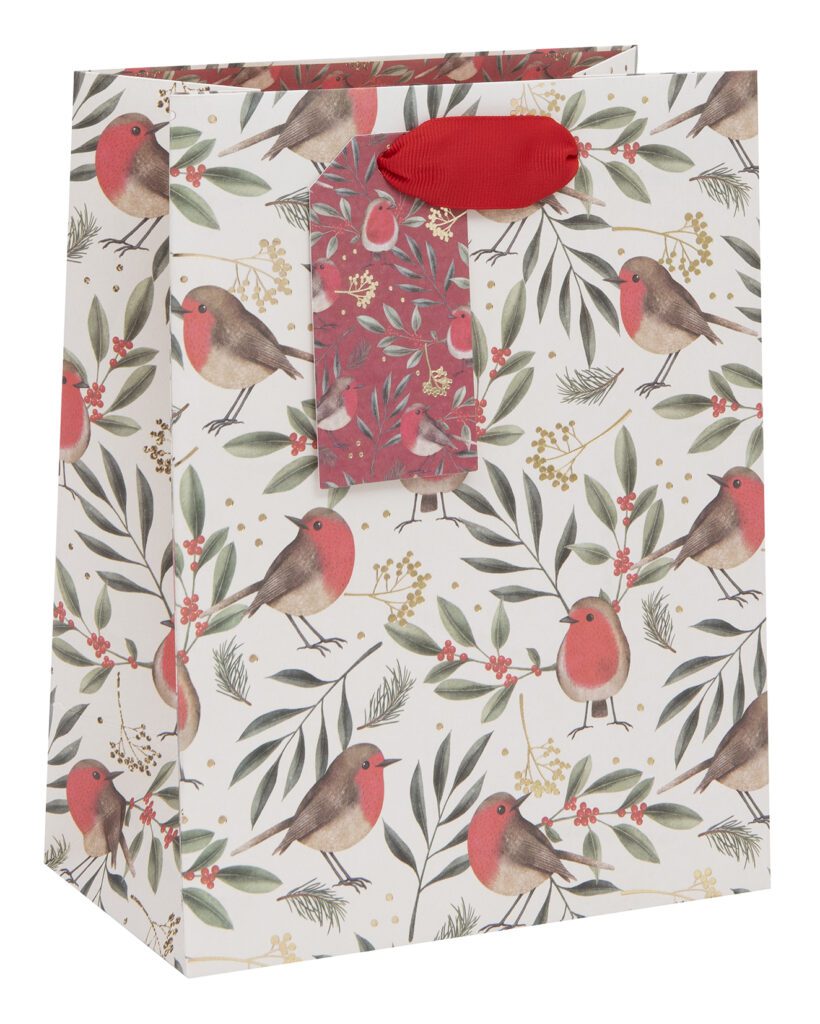 ---
8. Reduce the Number of Gifts and Raise the Quality
Secret Santa is an excellent idea to concentrate on getting one person a really high quality gift instead of the possibility of smaller throwaway ones for lots of people.
---
Visit your nearest Hillier Garden Centre to explore our recyclable ranges and find quality and living gifts
---