An increasing number of gardeners are choosing natural gardening methods for their garden care, from pest control to lawn care. We offer a large range of natural gardening products at all Hillier Garden Centres, including certified organic options, giving you choice about the way you would like to care for your garden.
We are also pleased to report that, following a lot of hard work with our growers and suppliers, all plants available from Hillier Garden Centres — including those grown on our own Hampshire nurseries — have been produced without the use of neonicotinoids. On our own nursery as well as at many of our other growers, there is a full program of Integrated Pest Management in place, using natural predators to control major plant pests wherever possible and using only suitable protective products when necessary.
---
Natural Pest Control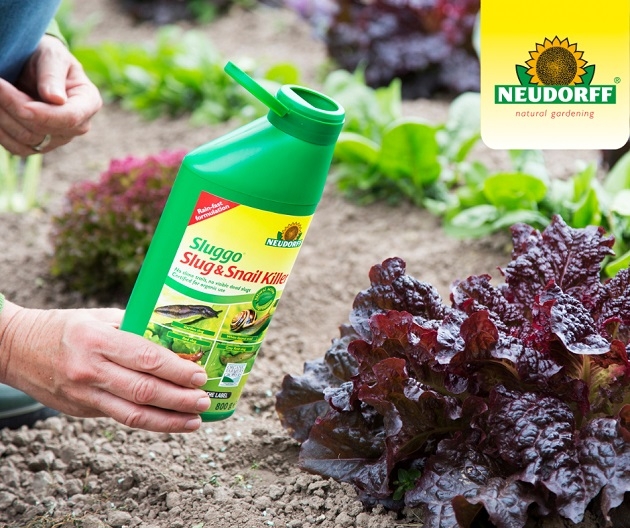 Sluggo® Slug & Snail Killer
Slugs and snails can be extremely damaging in the garden. This pellet-based slug and snail killer uses an active iron compound ingredient that occurs naturally. The pellets are biodegradable; any that are not consumed convert to iron and phosphate in the soil, giving nutrients to your plants.
Slug Gone Wool Pellets
A natural product, produced from wool, that is an effective deterrent against slugs and snails as well as being safe to use around children and pets. The wool pellets work by causing irritation to slugs, naturally deterring them from your plants. The pellets have the added bonus of helping retain soil moisture and release essential elements into the soil, including nitrogen and potassium.
Pyrol Bug and Larvae Killer
This spray controls a number of harmful pests, including aphids, whitefly, greenfly and spider mites, using a formulation with natural active ingredients (pyrethrins – derived from chrysanthemums – and rapeseed oil). It provides protection against insects at all stages of their lifecycles, from eggs to larvae, right through to adult insects. Approved by the Organic Farmers & Growers Association, it is neonicotinoid-free and has a physical mode of action on the insects the spray touches instead of persisting on the plant, which means it presents a low risk of harm to bees.
Resolva Natural Power Bug & Mildew Control
Contains a natural, active ingredient so you can safely and effectively control a wide range of plant pests and mildew. Suitable for use on flowers, fruit and vegetables, you can eat produce the same day you spray it.
If you like to know exactly what has gone into your garden protection products, there are also several simple remedies to make at home. Discover a few in our guide to home remedies for pest control.
---
Companion Planting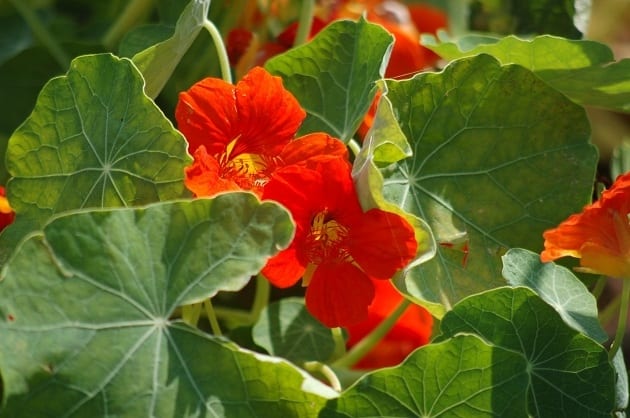 For those who prefer to use the minimum or no plant protection products in their garden, companion planting can be a successful way to tackle a number of pests.
Plant marigolds in your vegetable patch to deter whitefly and attract ladybirds, which will help to control aphids. They also emit a substance from the roots that deters damaging nematode worms in the soil. Plant nasturtiums alongside your brassicas to attract cabbage white butterflies away from your precious greens. Plant pungent vegetables, such as onions, garlic or chives next to your carrots to deter carrot fly.
As an added bonus, companion plants add a touch of pretty colour to your veg patch or allotment and nasturtium leaves and flowers can be eaten in salads.
---
Natural Lawn Care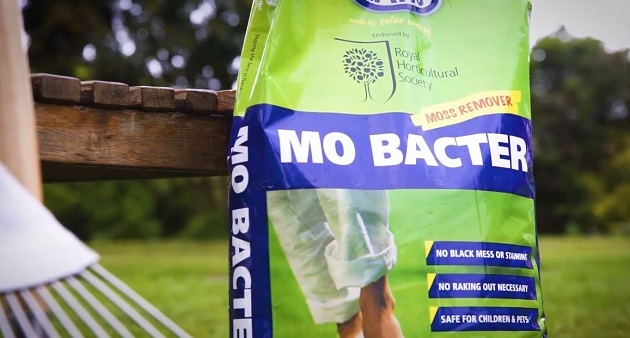 Viano MO Bacter Lawn Feed
Viano MO Bacter is an organic lawn care product that removes moss without creating any black patches. It contains special bacteria which digest the moss in your lawn and break it down to form fertiliser, which then greens your grass. And with the moss broken down into the soil to feed your grass, there is no raking to be done either. For the first few days, the moss grows strongly before being broken down and disappearing into the soil. Endorsed by the RHS, this has been one of Hillier's real hero products this year.
Westland SafeLawn
A 100% natural organic lawn fertiliser that is safe to use around children and pets. SafeLawn creates healthier, stronger lawns; prevents weeds and moss and has added grass seed to thicken and fill in bare patches.
Evergreen No Rake Moss Remover
This organic-based product has been specially formulated to take indirect action against moss patches in your lawn. It contains naturally occurring bacteria that works by 'eating' the dead moss, which means there is no need for you to rake it out after application. It also contains a slow-release lawn fertiliser that feeds your lawn for up to three months and helps prevent moss from redeveloping.
---
Peat Free Compost & Growing Media
You can find a number of compost varieties that are completely peat-free, including our own Hillier Peat Free Multi-Purpose Compost, or composts that have a very low peat percentage along with naturally produced soil conditioners.
Hillier Peat Free Multi-Purpose Compost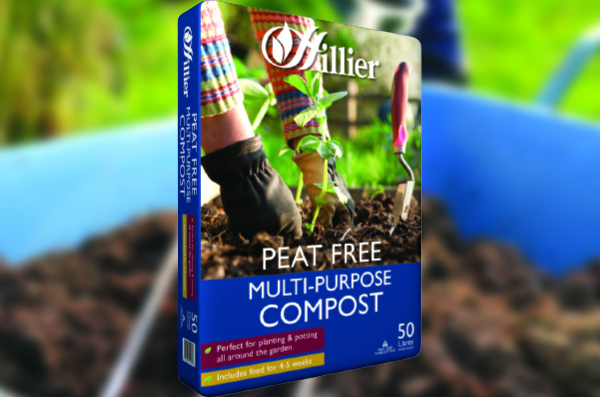 In spring 2020, we launched a completely peat-free version of our popular Hillier Multi-Purpose compost. It contains a mixture of west+ ((natural fibres to encourage good rooting), coir and composted bark plus fertiliser. This mixture creates a balanced compost with enough water and air to support root growth.
New Horizon Multipurpose Compost, Vegetable Compost & Tomato Planter

New Horizon All Plant Compost is a completely peat-free formulation, blended to suit all plant types. It uses Westland's Bio3 formulation based on biofibre – a totally natural, nutrient-rich fibre.
If you are looking for a natural compost for your vegetable garden, New Horizon All Veg Compost has been specially blended to suit all types of vegetables.
For growing tomatoes, New Horizon Tomato Planter is designed with peat-free compost, ready for you to add tomatoes, or equally chillies, peppers or cucumbers. It can be used all year round.
Bloomin' Amazing Soil Conditioner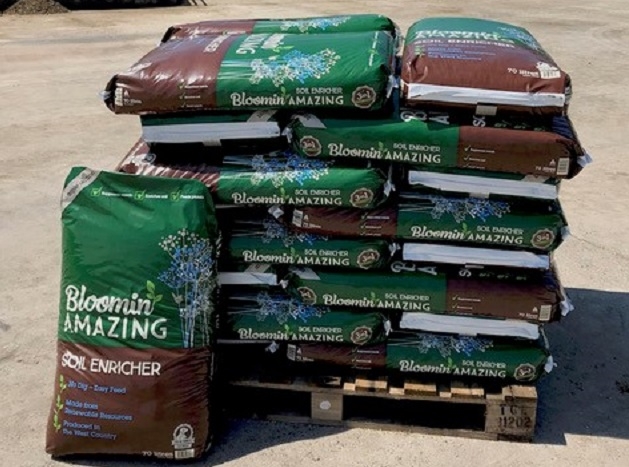 Bloomin' Amazing is a new product that works as a soil conditioner, easy feed and mulch in one. It is the solid by-product from a sustainable energy plant powering over 50,000 homes in Dorset with gas and electricity. Cereal crops are grown on nearby farmland (taking carbon dioxide from the atmosphere), harvested and processed in an "anaerobic digester" with specialised micro-organisms which release natural gas to be used in the local homes and to produce electricity. The by-products of this process are a high-quality liquid fertiliser that is re-applied to the next crops and Bloomin' Amazing which mulches and feeds your garden. It also acts as a natural deterrent to slugs and snails.
See https://www.bloominamazing.com for more information.
---
Organic Fertilisers
We stock a range of certified organic feeds for your flowers and vegetables.
Neudorff Organic Multipurpose Plant Food; Rhododendron, Azalea and Camellia Food and Tomato & Vegetable Food
Neudorff is a pioneer of the 'natural, safe and effective' message and has been offering natural gardening products for decades.
Neudorff Organic Multi-purpose Plant Food is made from animal by-products, fermented vegetation residues, organic materials and living microorganisms. Fast-acting, it contains nutrients for healthy plant growth and high yields of delicious fruit.
Neudorff Organic Rhododendron, Azalea and Camellia Food is specially formulated for acid-living plants, with low salinity for healthy growth and beautiful flowers.
Neudorff Organic Tomato & Vegetable Food contains a high potassium content to ensure great-tasting fruit and vegetables, from tomatoes to peppers and pumpkins. It continues to feed for up to 100 days after application and promotes the formulation of humus in the soil.
---
Biodegradable Propagation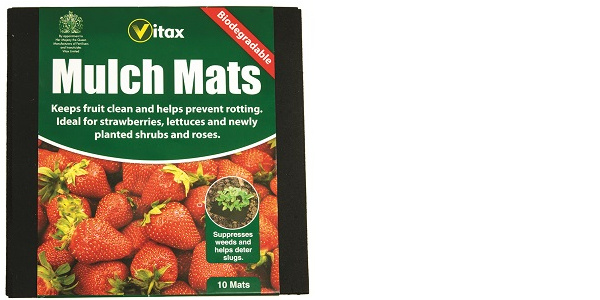 Family-owned company Vitax are specialists in a wide range of essential products for successful gardening and plant growing. They have a range of propagation products designed to safely biodegrade after use, minimising the impact on the environment.
Vitax Mulch Mats are designed to support growth of strawberry plants and lettuces, as well as newly planted shrubs and roses. They help to suppress weed growth, retain soil moisture and protect roots from extremes of temperature.
Vitax Grow Pots are perfect for seeds, seedlings and cuttings which will require planting out at a later date. Completely biodegradable, Grow Pots can be put straight into the garden when the time is right for planting.
Vitax Cabbage Collars offer a simple, effective and non-chemical way to protect cabbages and brassicas from cabbage root fly. They work by preventing the adult fly laying eggs at the base of the plant, which stops the creation of damaging maggots.