As one of the presenting team for ITV's Love Your Garden, Frances Tophill has travelled all over the country helping to transform people's gardens. Here, she shares the glory of shrubs as part of garden design and why they are such an underrated asset.
---
"Shrubs are the backbone of the border. They offer structure, texture, evergreen or architectural form, focal points and – if chosen carefully – valuable nesting and feasting spaces for wildlife!
"Many shrubs have been confined to the annals of history by gardeners and designers. Aucuba japonica (spotted laurel) for example, or cotoneaster. These may be being overlooked simply because their evergreen bulk can be hard to fit into the naturalistic and loose planting style that dominates in contemporary design. Shrubs are just as important as they ever were; our tastes may just have evolved with the fashions. And it is always worth including some evergreens in any planting scheme, as they provide visual interest and structure during the winter months."
---
Shrubs for Scent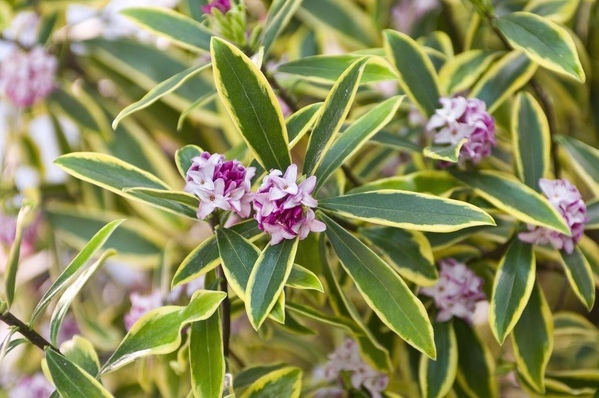 Daphne odora 'Marianni'
---
"Scented shrubs can be used as statement specimens or blend into the background as part of your hedging. Clever choices mean you can have a garden filled with scent for 12 months of the year.
"Daphne is a delicate, small shrub with a powerful punch. The flowers are so inconspicuous, yet so highly fragrant, that you may smell it before you see it. Eleagnus x submacrophylla (syn ebbingei) is similarly unassuming, although it gets quite large. The scent in the autumn will have you hunting high and low to find the source; never suspecting it comes from this unobtrusive species.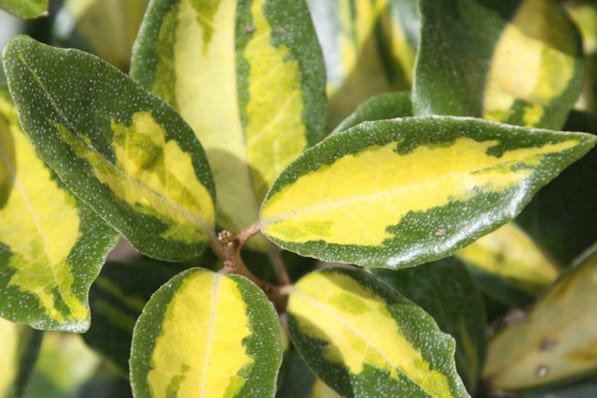 Eleagnus ebbingei 'Limelight'
---
"Broom (Cytisus spp.) is another shrub that is out of favour, but I love it. It can have a beautiful scent and is a mass of bee-friendly flowers in the spring. Syringa (lilac) is a great scented shrub for spring that I love for its ability to make an impact, with its large purple or white flowers."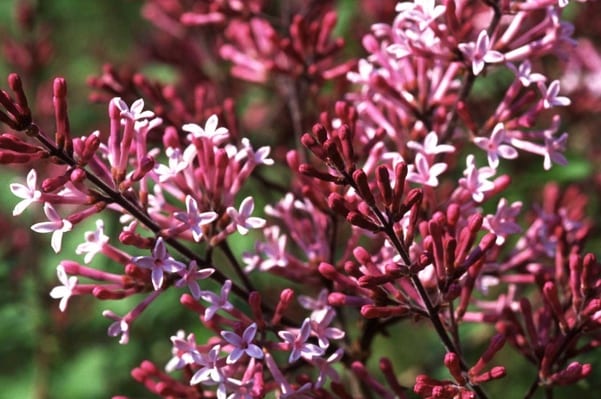 Syringa 'Red Pixie'
---
Shrubs for Wildlife
"Wildlife can hugely benefit from shrubs, whether planted as a hedge or in isolation. Shrubs offer nectar from flowers, berries for eating, act as nesting sites and as hiding places from local cats!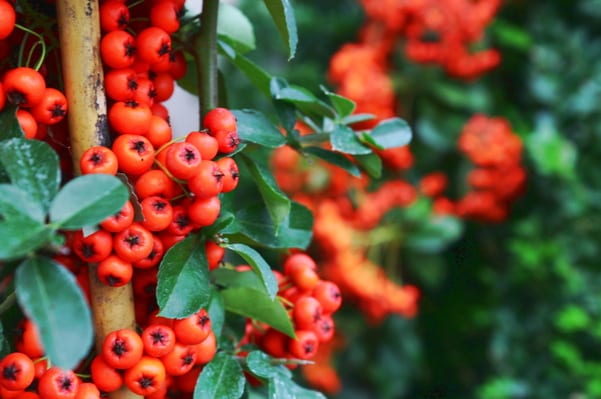 Pyracantha 'Orange Glow'
---
"Pyracantha is a classic choice for all kinds of wildlife. The abundant flowers are always humming with pollinators and the spikes and fruits mean birds can safely nest and feast on it. Ribes sanguineum (ornamental currant) also provides an invaluable source of pollen and makes an exquisite hedge. Hypericum, generally speaking, grow very well in shady spots, where not a lot else will grow, providing flower and fruit.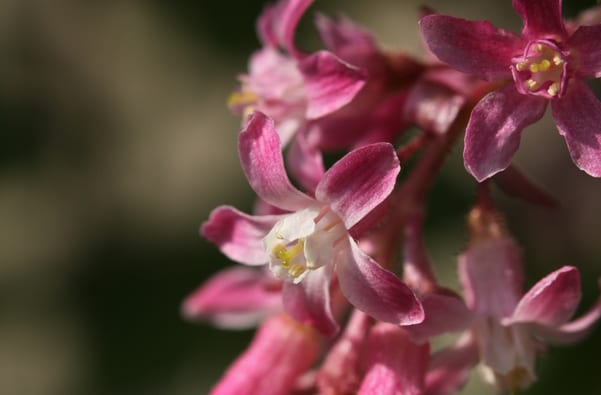 Ribes sanguineum 'King Edward VII'
---
"Ceanothus is one of the most beautiful shrubs in my opinion and the bright blue blooms, which last over a month, are a magnet for busy pollinators. The snowy mespilus (Amelanchier lamarckii) is a very large, elegant shrub. White blossom develops into fruit and the small, unassuming leaves turn a beautiful burnt sienna in autumn. It floats gracefully above any planting scheme"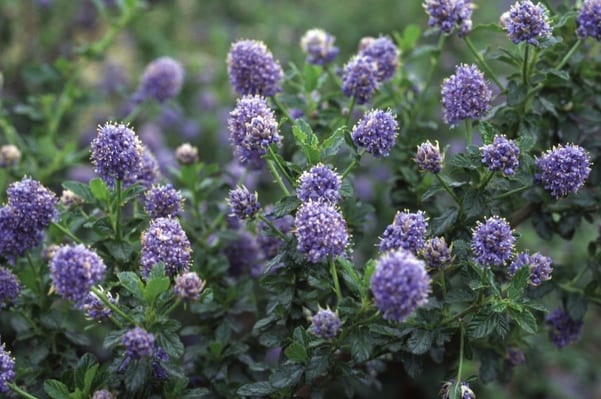 Ceanothus 'Blue Mound'
---
Shrubs for a Tropical Feel
"There is a growing trend for creating more tropical planting schemes in gardens using hardy plants – I see this particularly in small, city gardens where this style is very effective. It's fairly easy to do and shrubs truly come into their own in this kind of design.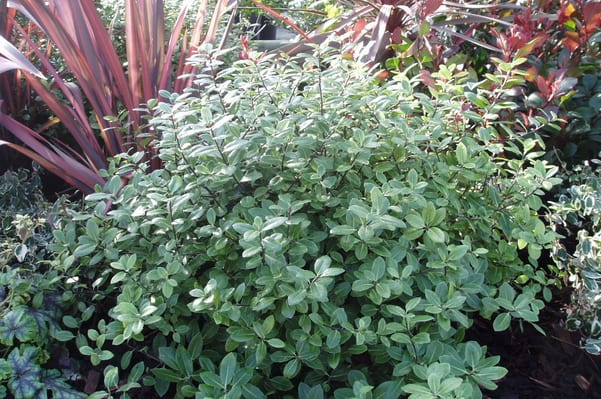 Pittosporum tenuifolium 'Golf Ball'
---
"To successfully create a tropically influenced garden, it is all about the foliage. Greens, purples and silver mingle together with bold shapes, striking leaf form and weaving textures. For multitudes of small, delicate leaves both Sophora microphylla and the more common Pittosporum are great shrubs. Fatsia offers huge, bold, palmate leaves and Cotinus coggygria 'Grace' has generous, rounded purple leaves.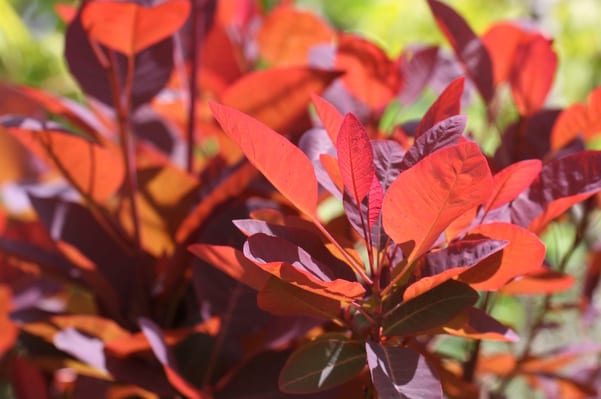 Cotinus coggygria 'Grace'
---
"Some shrubs do offer a bit of tropical flower power. Correa has waxy two-tone bell flowers that last for months. Hydrangeas have been a long-standing favourite of many gardeners. In recent years H. paniculata and H.quercifolia varieties have come into favour, both of which have sturdy foliage and cream or white flowers, giving a bold impact in a tropical scheme."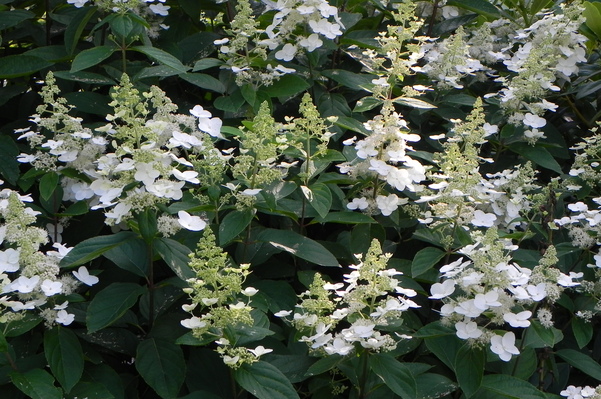 Hydrangea paniculata 'Floribunda'
---
Useful Shrubs
"I love something you can use in the garden. The joy of growing is improved ten-fold by then harvesting, cooking, drying, or preserving what you've grown. There are loads of useful and delicious shrubs; gooseberry, blackcurrant, rosemary, lavender, thyme, blueberries, goji berries and many, many more!"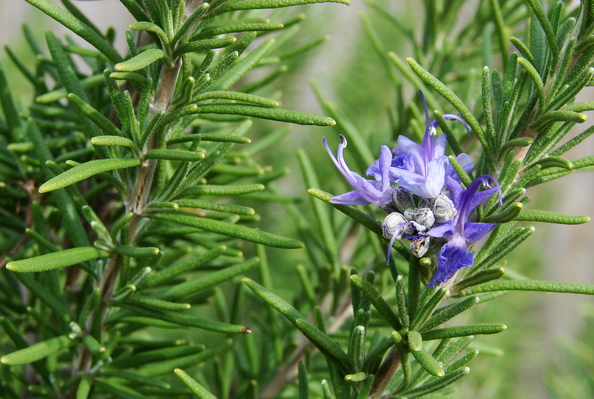 Rosmarinus officinalis 'Green Ginger'
---
"The enormously wide-ranging uses, benefits and beauty of shrubs make me consider them to be one of the underrated assets of the garden."
---
Frances Tophill Biography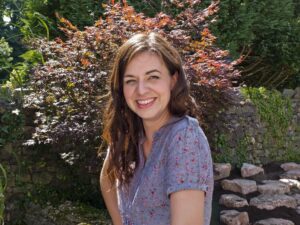 Frances Tophill is a horticulturist, TV presenter and writer. She completed her BSc in Horticulture with Plantsmanship at the Royal Botanic Garden Edinburgh in 2013.
Frances is part of the presenting team for ITV's Love Your Garden and has appeared on BBC Gardener's World since 2016.
Frances' first book, First Time Gardener, was published in 2015 and her 2nd book, The Container Gardener was published in April 2017.
Frances is passionate about enthusing young people into horticulture and has been involved with the RHS Campaign for School Gardening.