At Chelsea Flower Show 2017, we invited visitors to play their part in Chelsea history by leaving a lasting memory in our memory book and hanging tags on our Davidia involucrata ('Pocket Handkerchief tree').
The Memory Tree initiative has been supported by Hillier charity partner Wessex Cancer Trust. To kick it off, a number of famous faces, garden designers and personalities kindly shared their memories, signing unique wooden tags. The first of these was shared by gardening legend, long-term supporter of Wessex Cancer Trust and Chelsea Flower Show favourite, Alan Titchmarsh MBE VMH DL.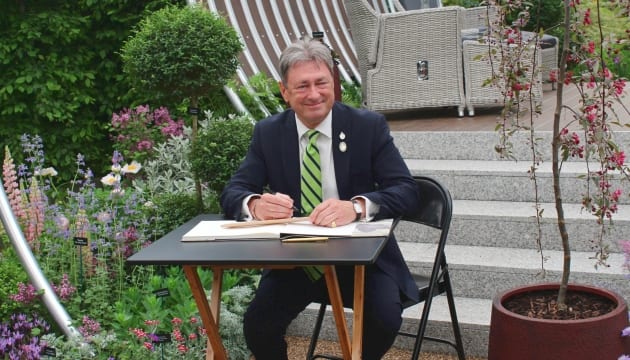 Alan Titchmarsh adds the first memory to our memory book
---
These special wooden tags, together with the memories shared, will be auctioned after the show to raise funds for Wessex Cancer Trust. Details of how to participate in the auction will be announced in due course.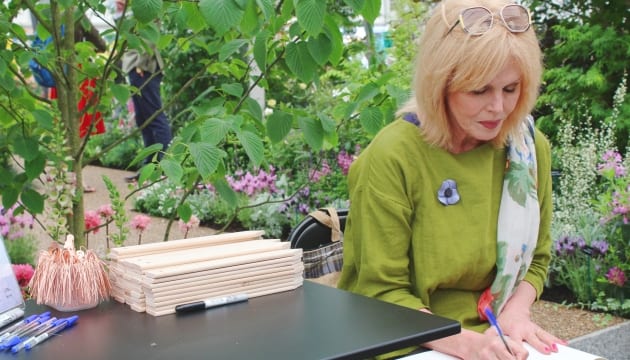 Joanna Lumley takes a quiet moment to share her gardening memory
Dame Judi Dench, who was at the show to launch her namesake rose by David Austin Roses, shares a few thoughtful words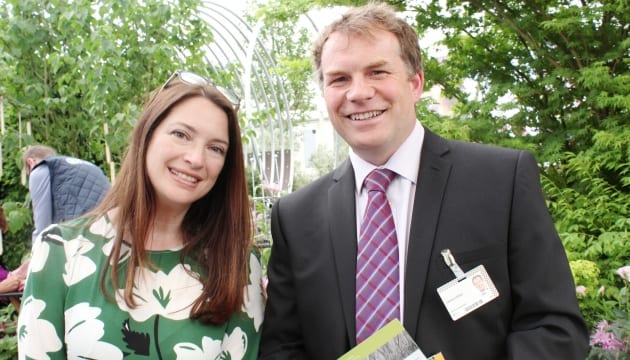 Gardener and presenter Rachel de Thame, pictured here with Jim Hillier from our Trees division, also signed a tag
---
The collection of hundreds of additional memories across the week, commemorated by the hanging of delicate copper tags, was also a huge success. By the close of Chelsea week, passersby were stopping underneath the branches of the Davidia, mesmerised by the twinkling of sunlight bouncing off copper from every angle. Fond gardening memories were collected from all over the world, from Chelsea regulars to those superfans of the show from Australia.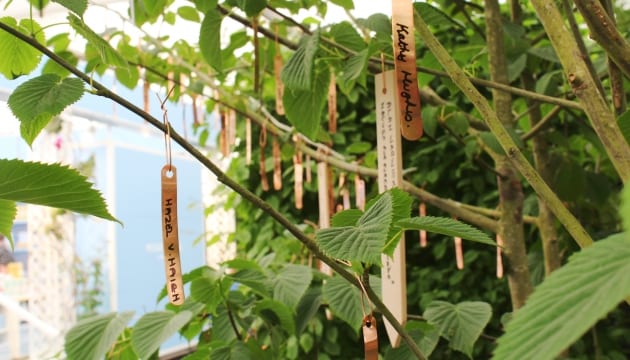 Each copper tag on the tree commemorates a memory shared
---
Thank you to every visitor who took the time to share their memories – happy, funny, poignant – but each one proving what vivid associations people have around time in the garden.