Hanging baskets bring beautiful colour to even the smallest of outdoor spaces and can be filled with anything from flowers to food produce, such as strawberries and tomatoes. There are a wide range of basket choices available to suit your style, from wire to wicker to metal.
View our collection of plants
Hillier have created an easy step by step guide for you to follow, to help you create the perfect hanging basket to complete your outside space.
You can also watch our watch our helpful 'how to' video, where we show you how to create a beautiful wire framed basket for your garden.
Watch: How to Create a Wire Framed Hanging Basket
---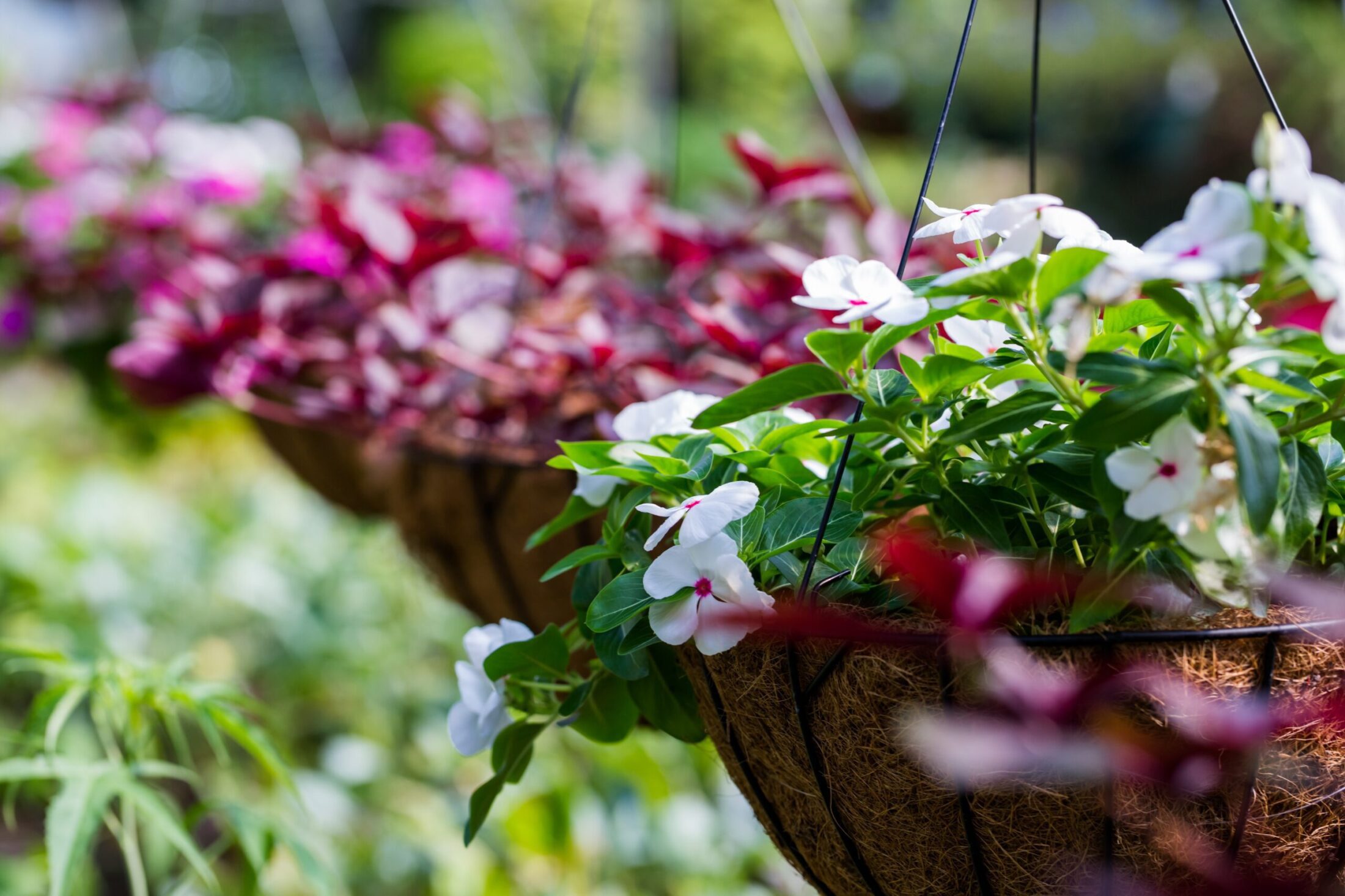 ---
Hillier step by step guide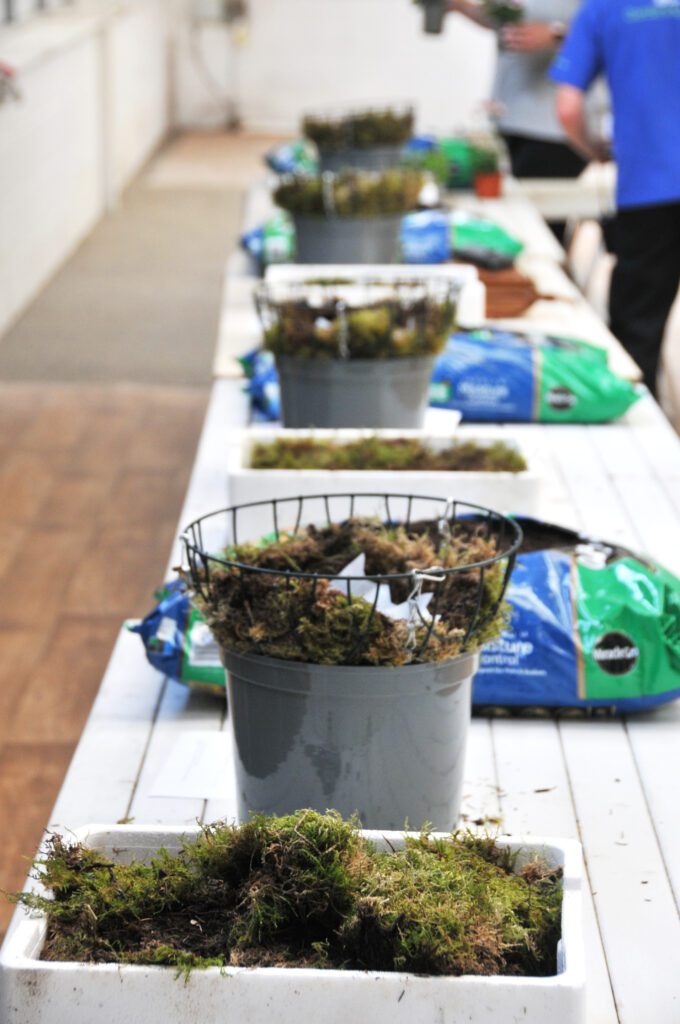 Step one:
Find a sizeable pot to balance your hanging basket on for steadiness and unchain your basket so that they hang down and won't get caught in the soil.
Step two:
Layer a section of sphagnum moss as a plate at the base of the hanging basket with the green side facing outwards.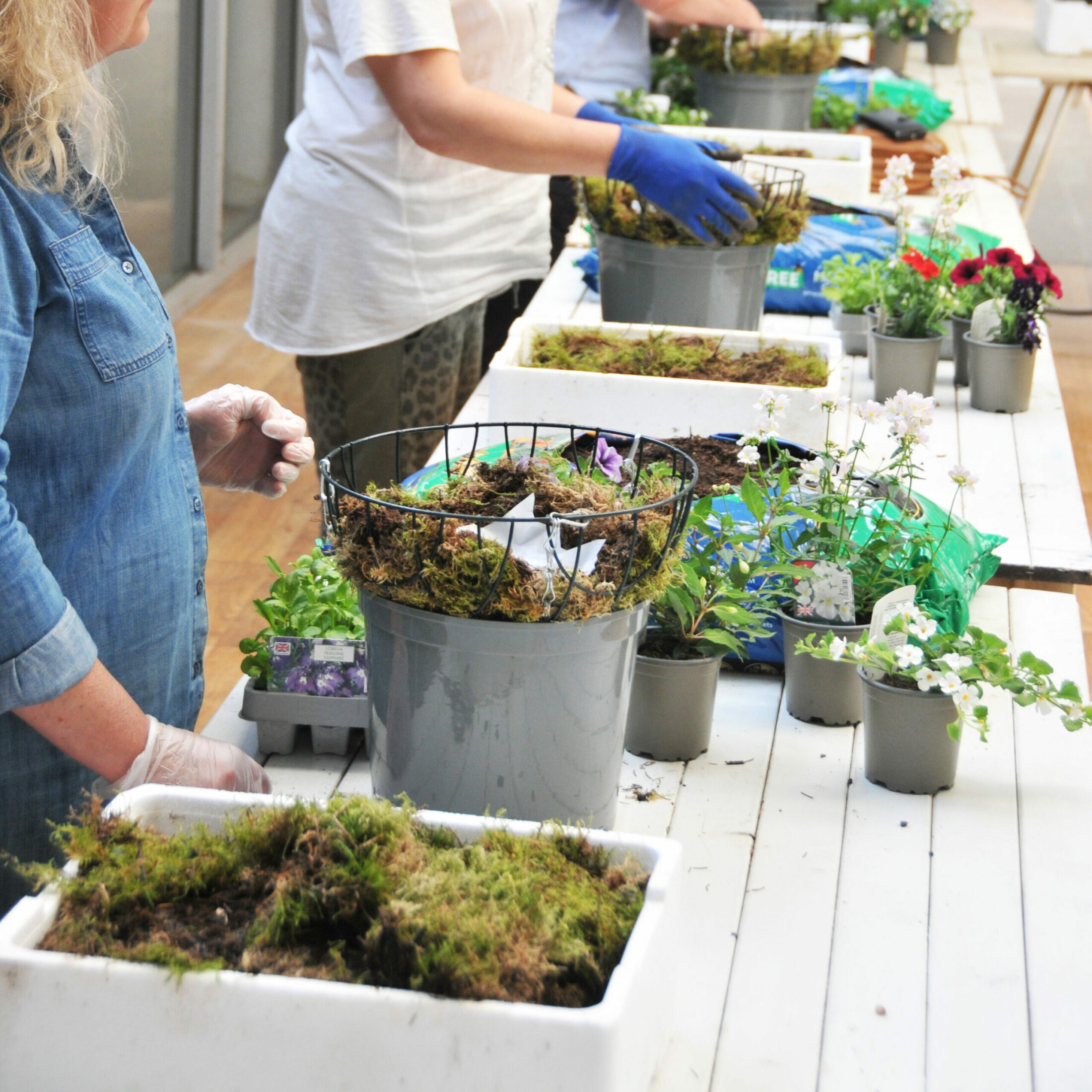 Step three:
Use a piece of polyethene or an old plant saucer on top of your moss plate to help hold in moisture when your hanging basket is watered. Then weigh this down with a handful of soil.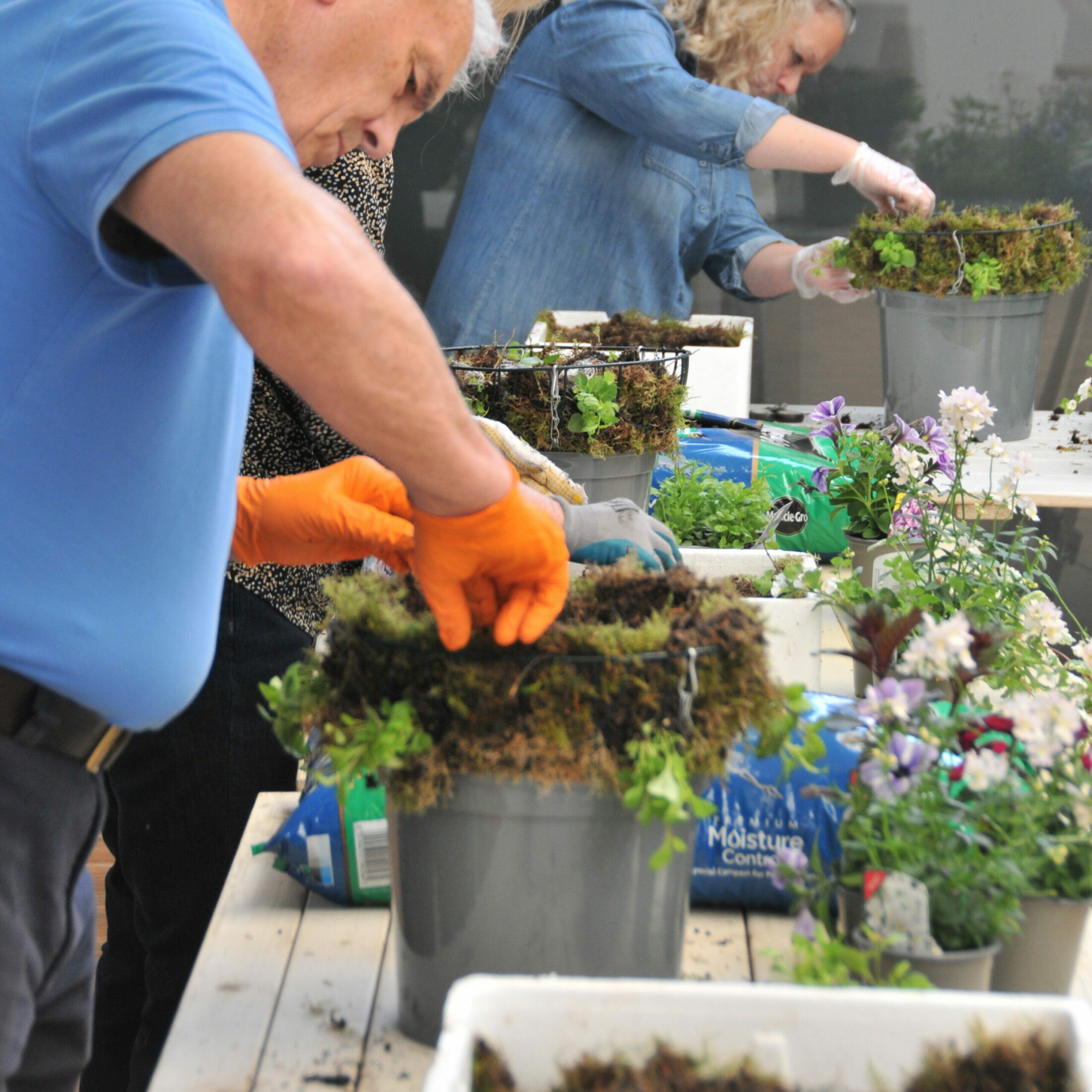 Step four:
Work out where you want to place your plants before you begin planting. Cellular container plants work great in a hanging basket (use around five for maximum impact).
Spring choice by Hillier
Lobelia is a fantastic choice – use trailing Lobelia if you have a hanging basket that's up high as the effect will work its way down and create a wonderful attraction underneath. Use Lobelia bush if you want a more compact effect.
Autumn choice by Hillier
Ivy and Lysimachia goldilocks are great autumn varieties to use in a hanging basket as they will both offer a trailing effect that will add an extended focal point and draw the eye down.
Step five:
Work your way outside in when planting and plant with the natural flow of your plants facing upwards. This will ensure that you create an even, neat display and your plants will organically grow and hang outside the basket making it look more alive.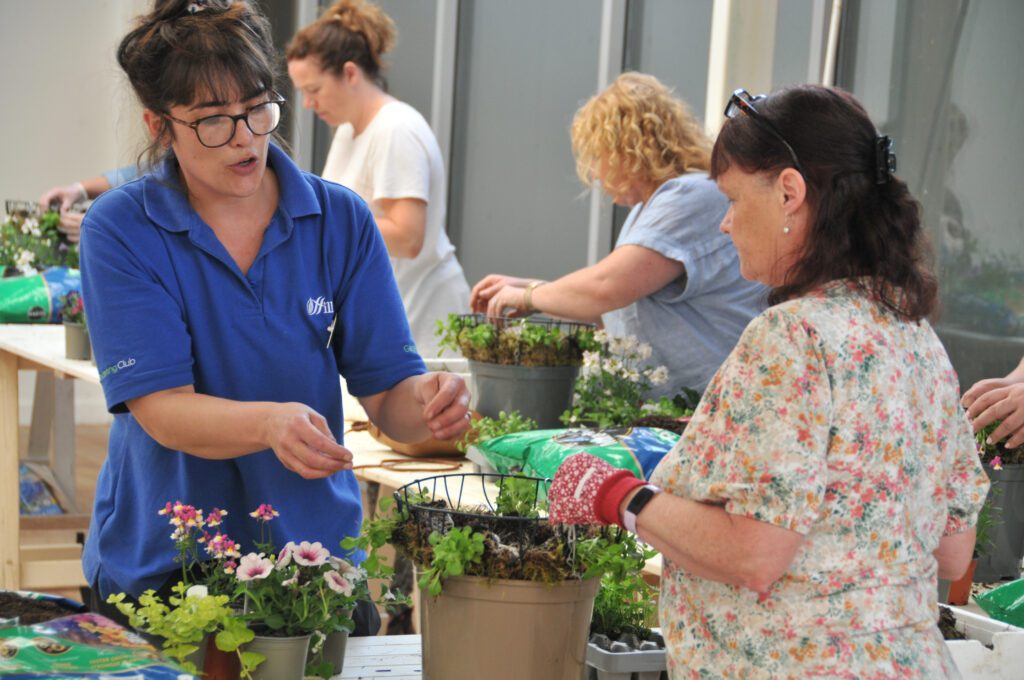 Step six:
Use the side of the wire hanging basket to poke your plants through – lay these flat instead of upright to gain the trail effect.
Something to think about: If you have a wall behind your hanging basket, think about the positioning of the plants and layer them forwards rather than hiding them at the back.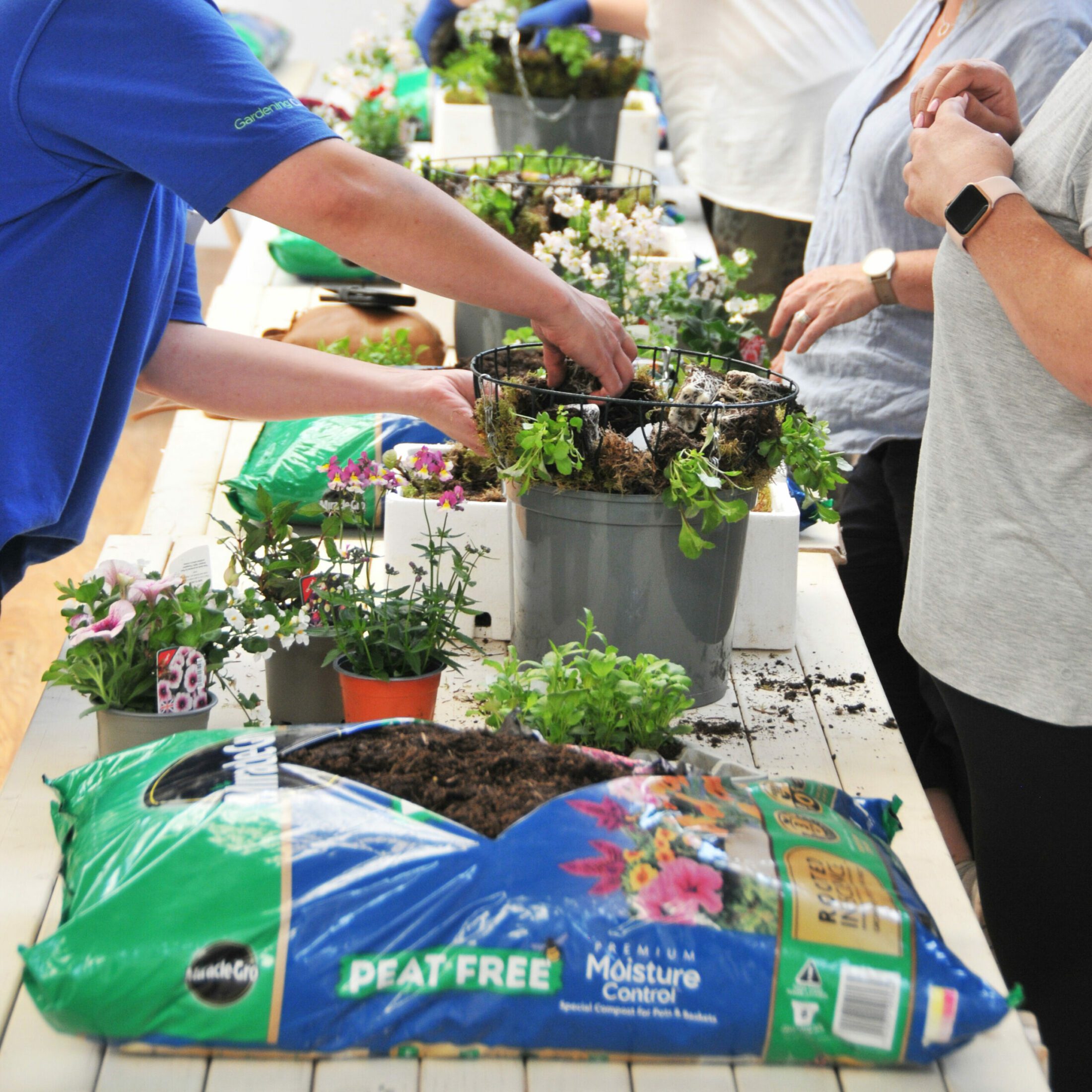 Step seven:
Blanket the layer in with moss and tuck this down on top of the plants with the green side facing outwards. Lift the basket up to check that you haven't left any holes – if you find any, fill them in with more moss.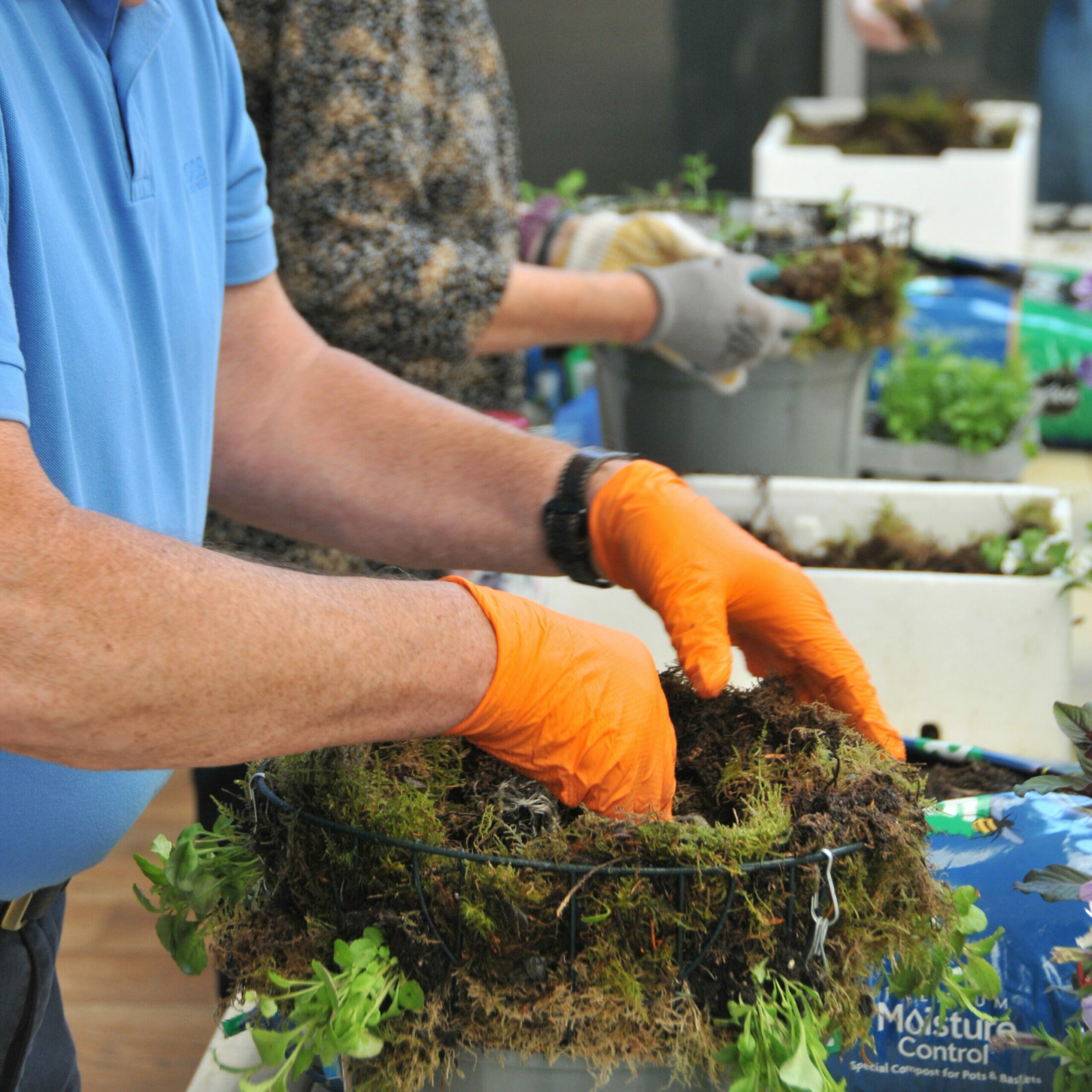 Step eight:
Use a good slow-release, moisture control, peat-free compost to spread over your moss.
Step nine:
This is the opportunity to turn your attention to your primary and secondary plants. It's best to use one central plant and then three secondary plants to surround. Position these where you think it works best and fill your basket with compost until you reach the top. Make sure that your plants are sturdy in the basket and will not move around.
Spring choice by Hillier:
Primary: Geranium – Geraniums are a fantastic addition to a hanging basket as they add colour and vibrancy to lift any space. They are also relatively easy to maintain making them popular across many UK gardens.
Find details of the new Geranium 'Storm Cloud', ideal for your hanging basket, here.
Secondary: Calibrachoa – Calibrachoa are evergreen perennials with semi-trailing stems and small, simple leaves. They have a wonderfully long flowering period, meaning they will keep your hanging basket looking fresher for longer.
Autumn choice by Hillier:
Primary: Cupressus Goldcrest Wilma, small Euonymus, Carex grass and Cordyline – These all add interest through their shape and colouration and work great as primary plants in an autumn hanging basket.
Secondary: Ajuga,Pansy, Viola, small Ferns, Cyclamen – Enhance the vibrancy of your hanging basket with these autumn choices that offer a variety of colours and textures.
Find details of Cyclamen, ideal for your hanging basket, here.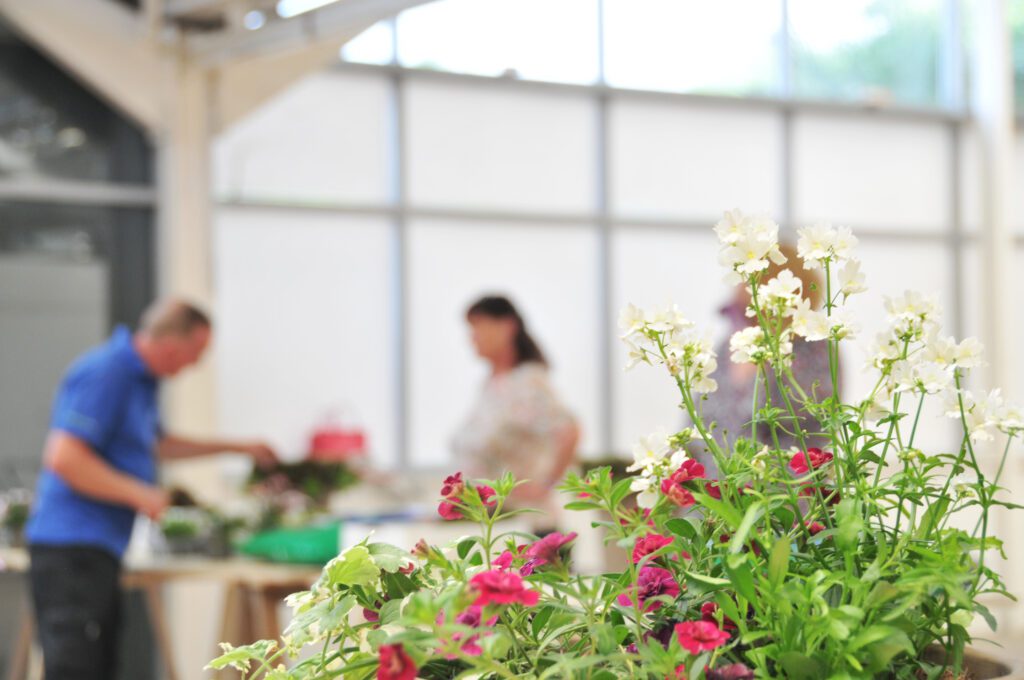 Step ten:
If you have any spaces after adding compost you can use moss to top your basket. This works well if you have a low hanging basket and you would like to create a neat appearance.
Hillier top tip: Whenever you are handling your plants, wrap the roots with polythene so you don't damage the fragile roots. Remove these once positioned.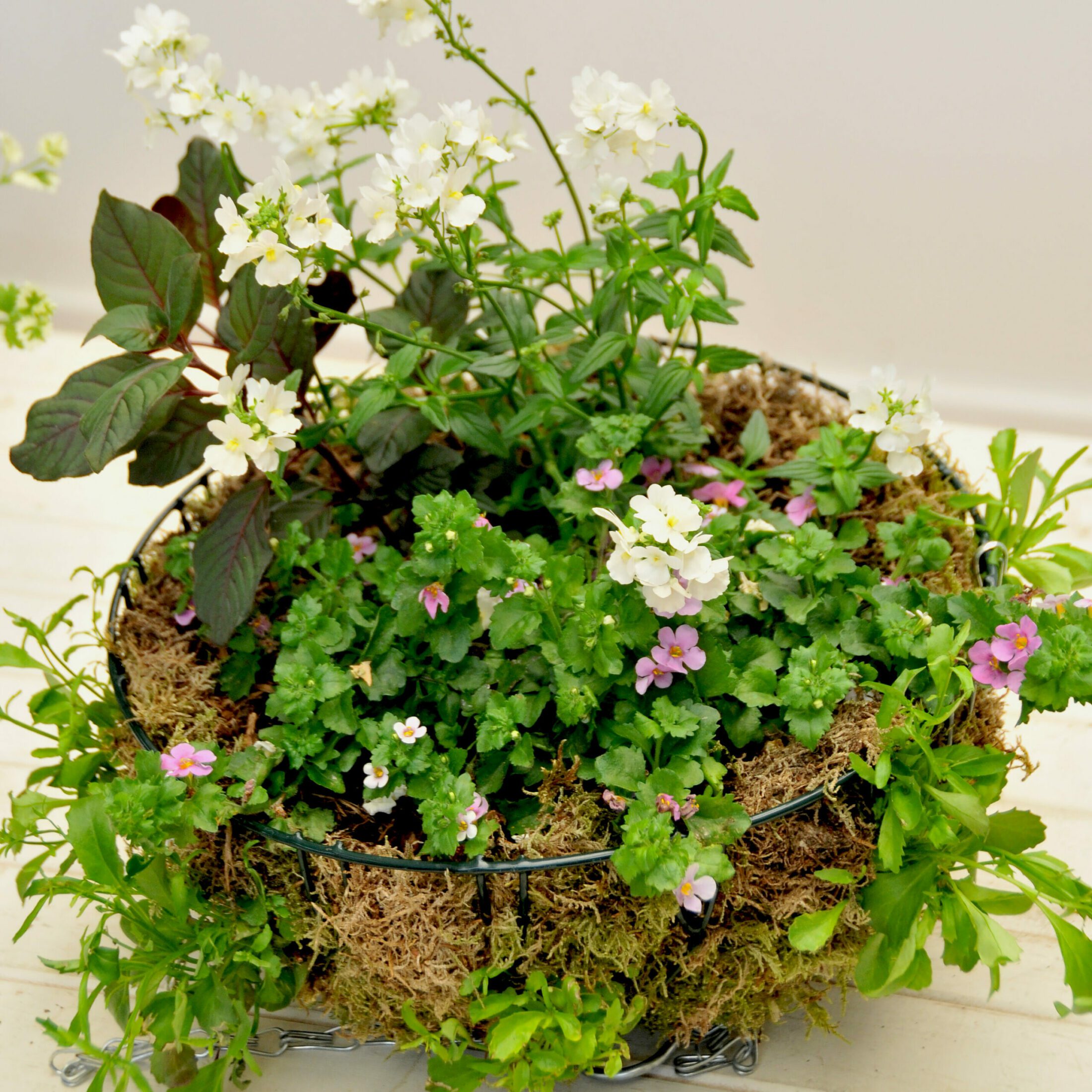 ---
Need some inspiration?
Visit the Online Shop for all your hanging basket necessities and a wonderful array of plants to be creative with. See more, here.
---