---
Bring On The Storm Cloud!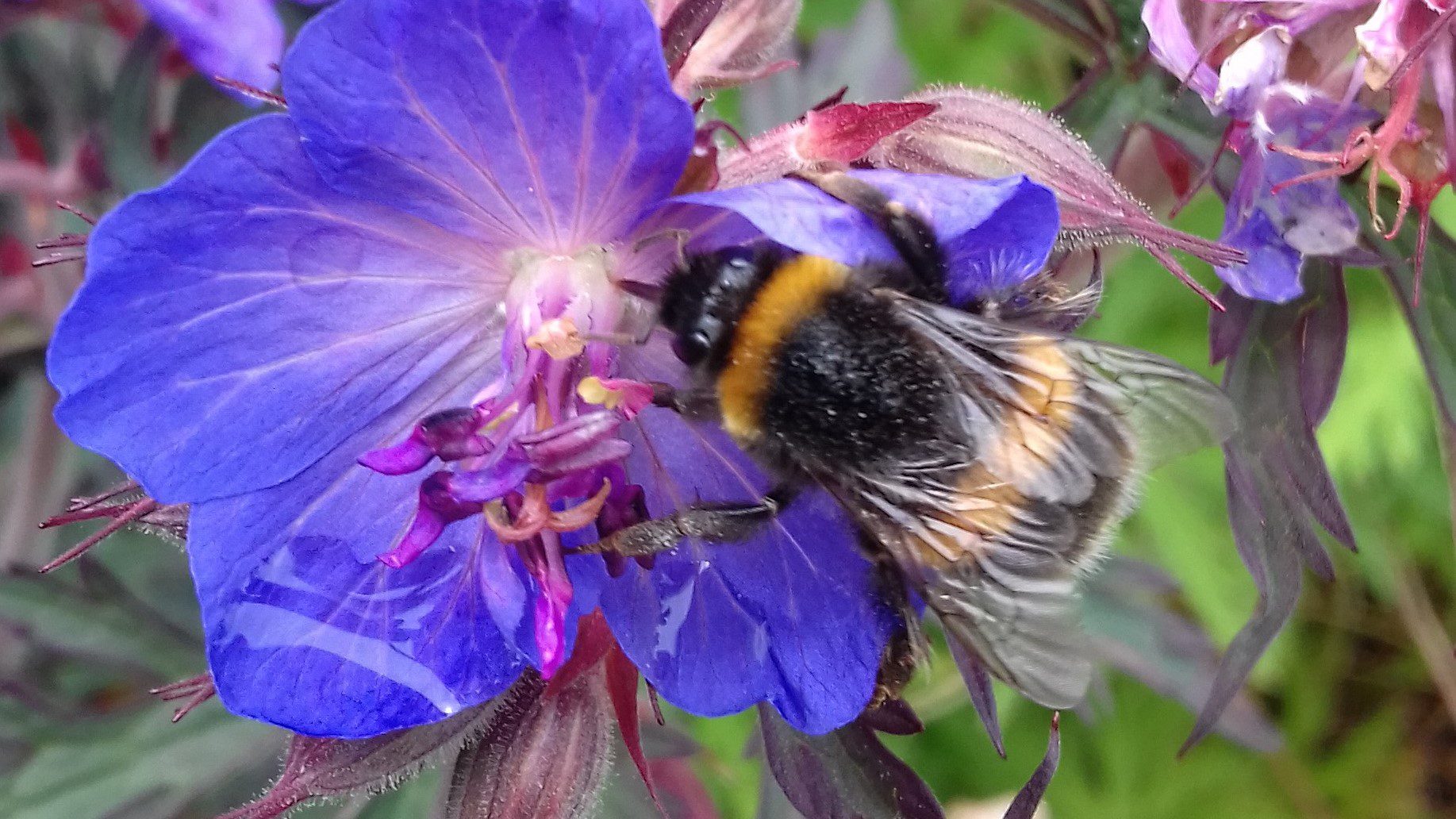 Geranium 'Storm Cloud' is a beautiful new plant for Hillier with vibrant semi double-deep blue and heavy-veining flowers. With a long flowering season that continues through the summer and elegant, deeply dissected dark foliage, this is a stunning and versatile plant that will work in containers and borders. A robust habit means it has superb disease resistance, while its elegant, deeply dissected dark foliage makes it a wonderful backdrop for its own flowers, as well as others that may be planted nearby. As a UK native species, it is a favourite in attracting bees and a fantastic resource of nectar-rich nutrition.
---
Geranium 'Storm Cloud' Factfile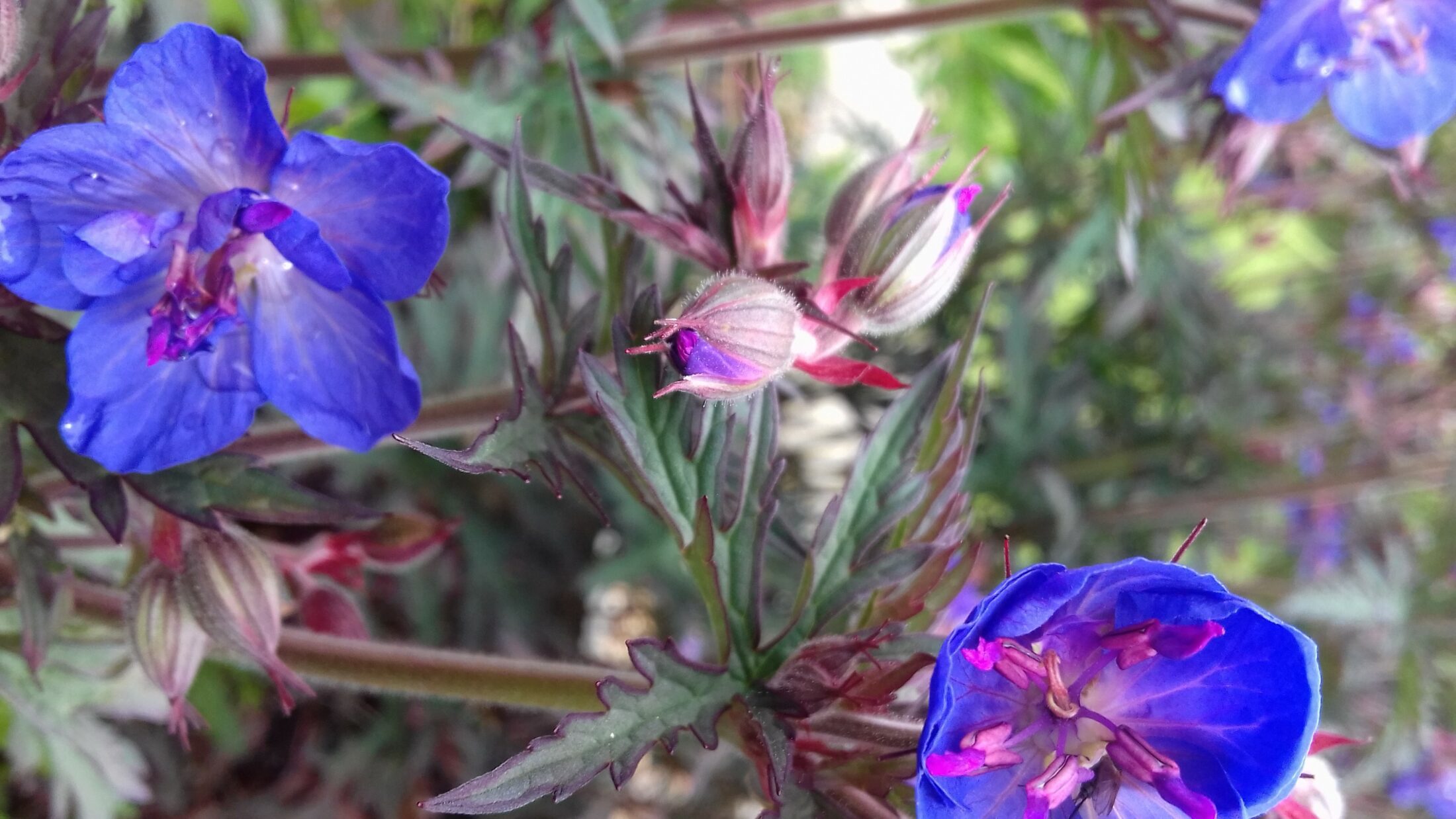 | | |
| --- | --- |
| Flowering Time | June – October |
| Sun Requirements | Full Sun |
| Soil | Free draining |
| Hardiness | Hardy to cold winter |
| Size | Grows to a 50cm x 45cm spread |
---
Geranium 'Storm Cloud' Growing Guide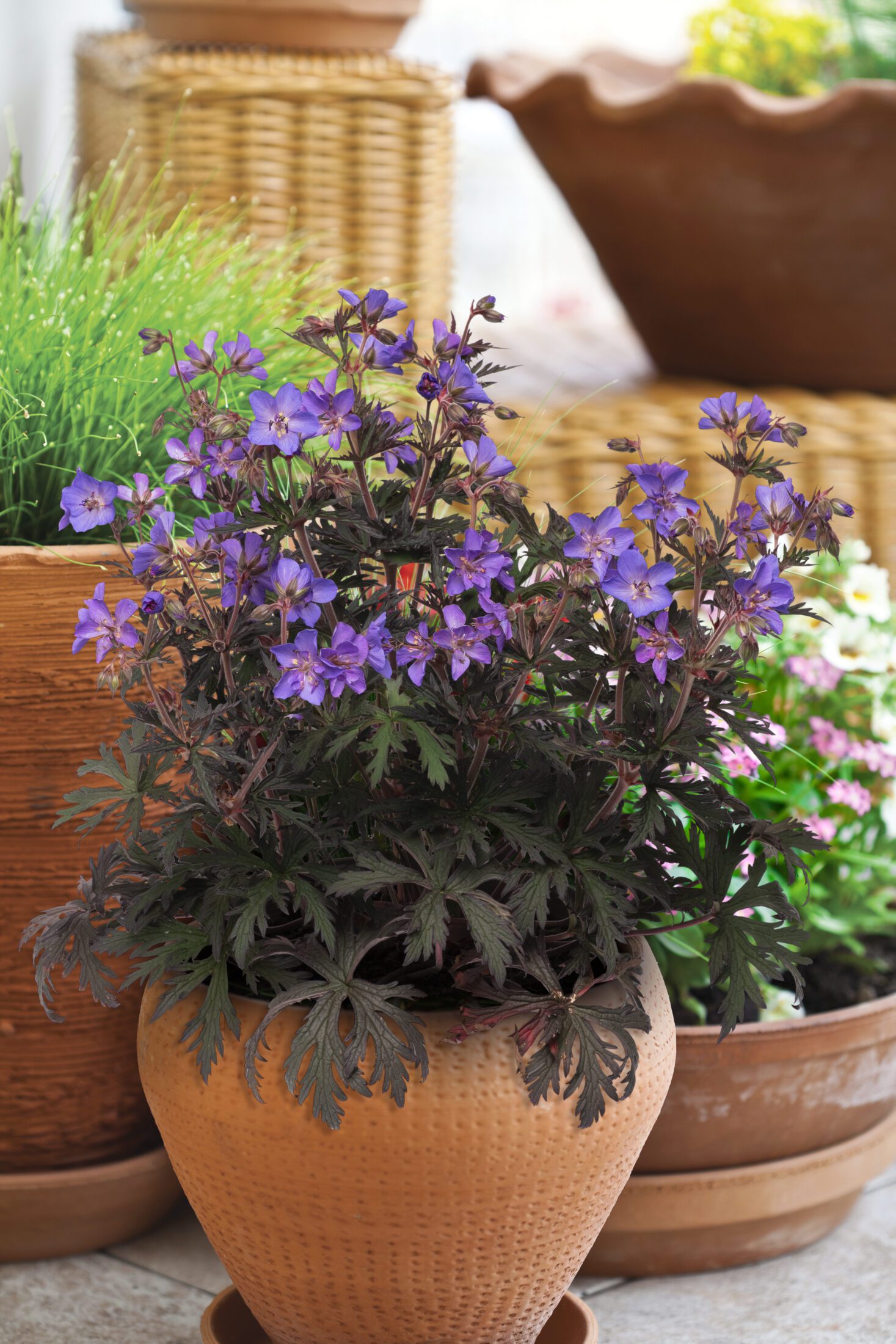 Planting
Plant in August for a larger spread.
Ensure that you plant with a 15cm perimeter of space.
Geranium 'Storm Cloud' works best in a raised bed or border but ensure that there is good drainage for the soil.
If you wish to plant Geranium 'Storm Cloud' in containers, be certain to choose a pot that has large drainage holes and plant at the same level as it was when purchased.
---
Geranium 'Storm Cloud' Pruning Guide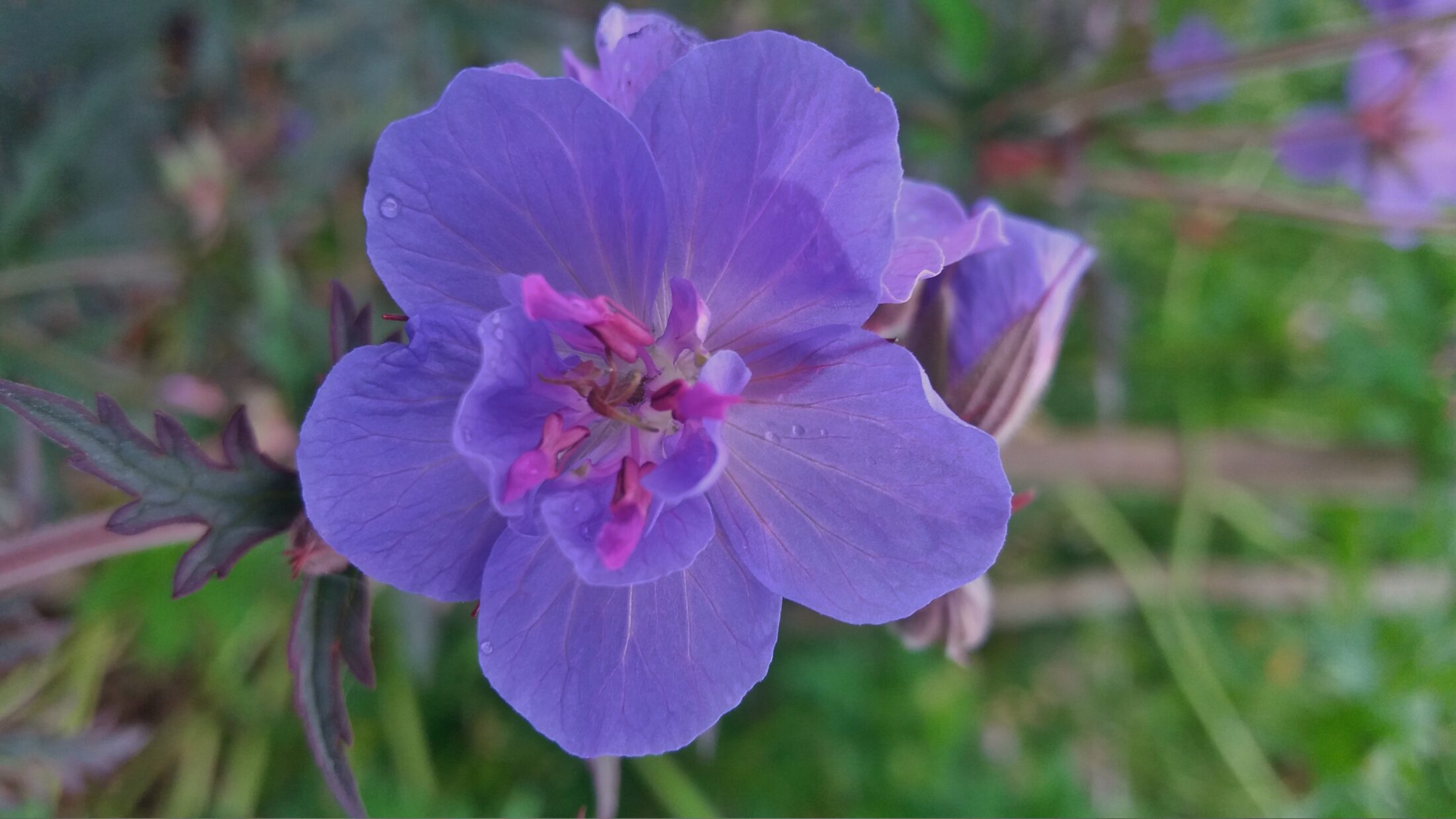 Cut near to ground level once flowers have faded to encourage fresh flowers next season.
---
Geranium 'Storm Cloud' History
Raised a seedling by Helen Warrington at Ty Cwym nursery in South Wales, this variety has been tested for 8 years to ensure it does what it should. If a plant can resist mildew in the damp of Wales its pedigree can be assured!
---
Geranium 'Storm Cloud' will be available to purchase in all Hillier Garden Centres from July – find your local Hillier Garden Centre here.
---
Was This Article Helpful?
Join the Hillier Gardening Club to get the latest gardening news and advice
Find Out More