---
Why have outdoor lights?
You don't just have to have your lights hung up outside at Christmas! Outdoor lights are a great way of creating ambience, cosiness and warmth in your garden as well as having the practical side of lighting up those dark evenings.
There are so many options when it comes to selecting and hanging your outdoor lights, which makes them very versatile as different lights can create different effects.
View our collection of outdoor lighting
---
Recommendations from Hillier for outdoor lighting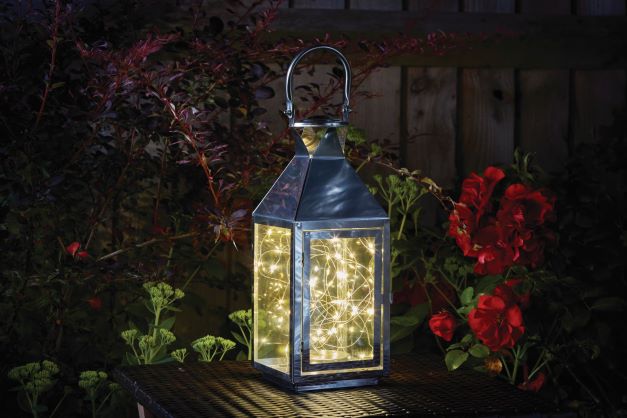 Outdoor dining areas
Outdoor dining areas need lighting so that your guests can see what they're eating as well as prevent the need to rush indoors after the sun has gone down. Hillier recommends using lanterns across your outside table to highlight your furniture, as well as spotlights to guide your guests to the social space.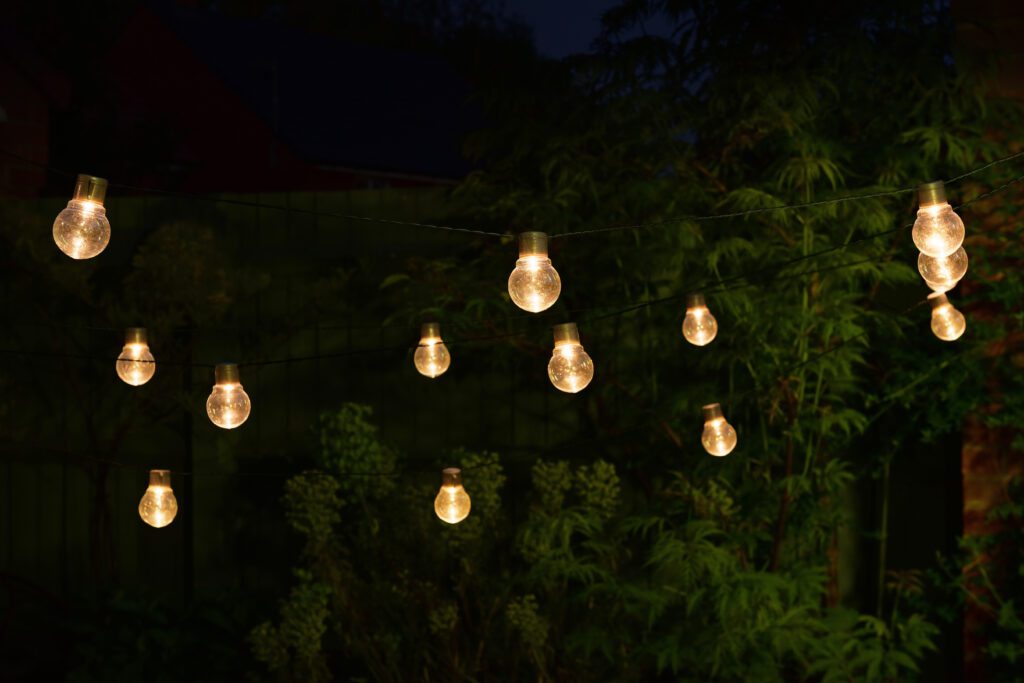 Seating areas/patio
If you are looking for a space to relax in after a long day, why not add lighting to any seating areas you have? Not only will lights add romance and elegance to your seating space, but it means you can prolong your time spent amongst nature and enjoying your garden. Hillier recommends string lights or festoon lights above your seating area to create a beautiful light result for a segmented relaxation space.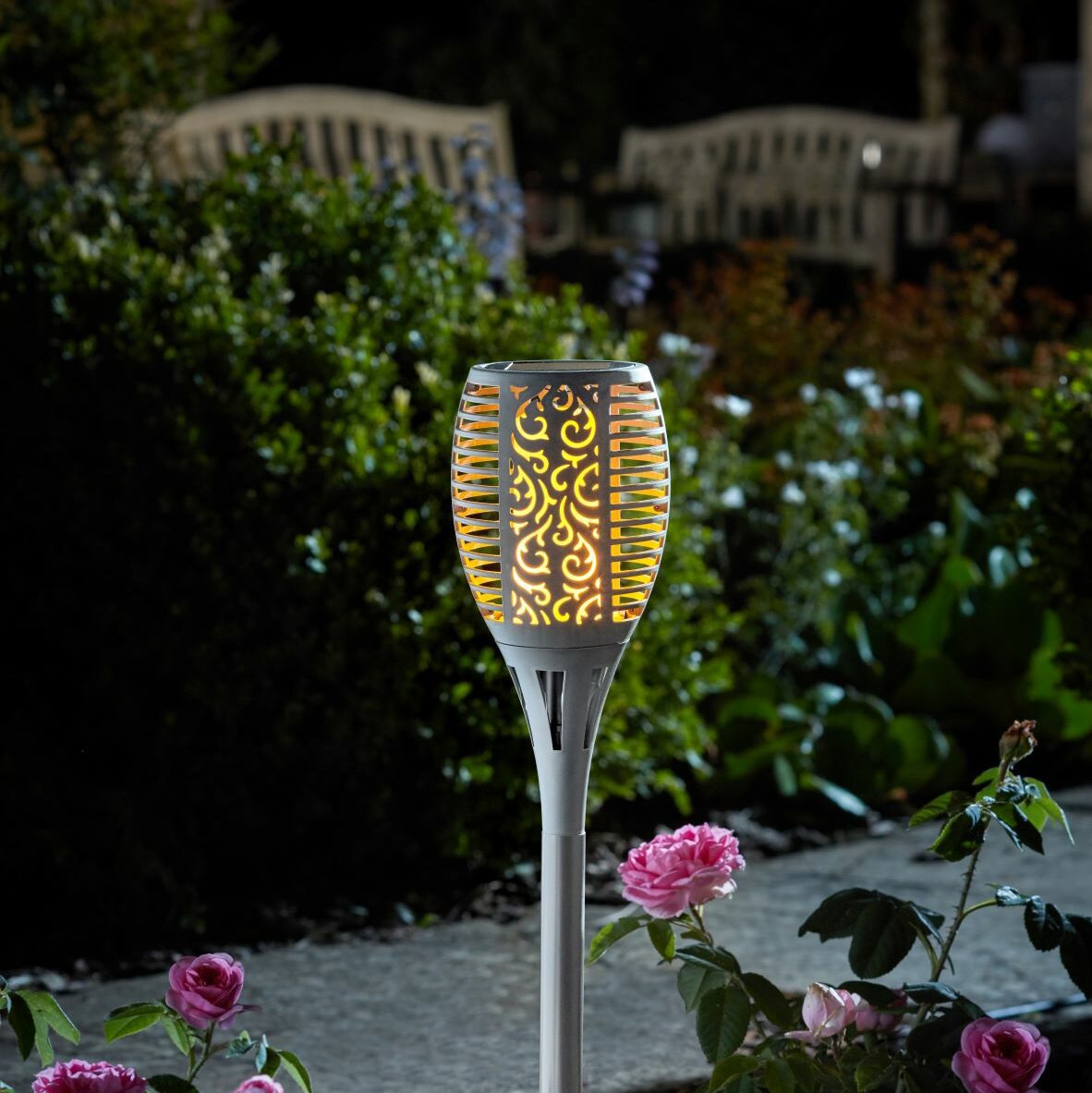 Lawn
Careful placement of light around your lawn can lead to some glorious results. Whilst you may not want to position lights right in the centre of your lawn, you can still create beautiful illuminations around your garden that will look pretty from your windows or patio. Hillier recommends flaming torches that you can situate around the perimeter of your lawn that will present a stunning light outcome.
---
What is the easiest way to hang outdoor lights?
Think about your lighting design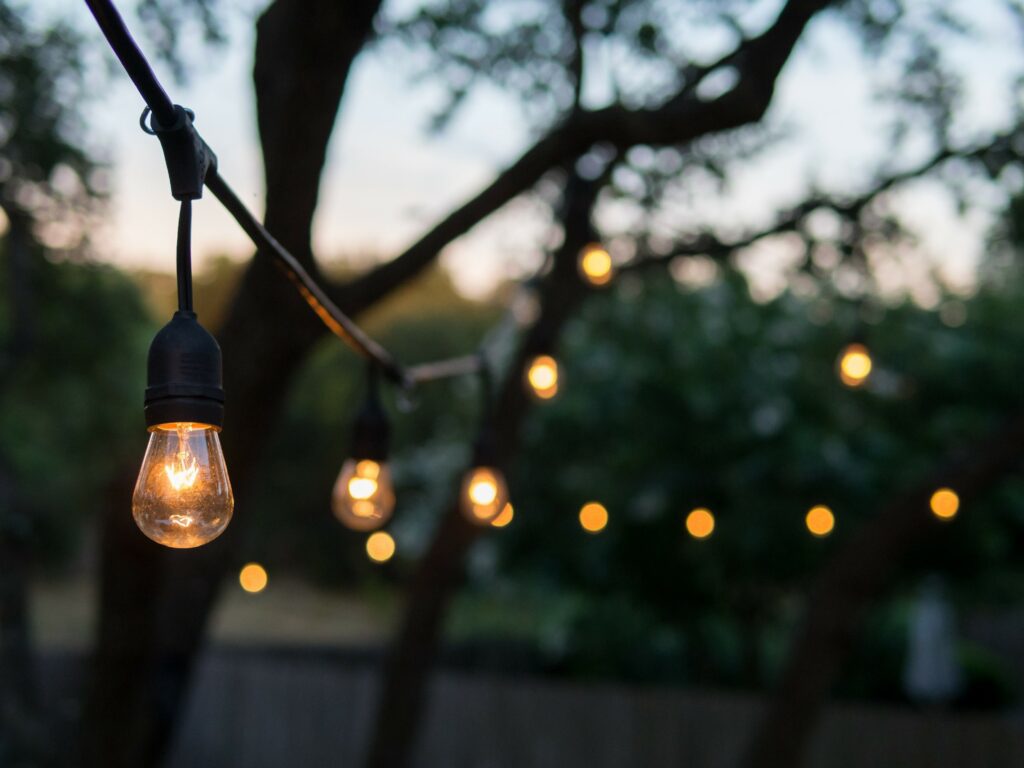 Before you begin hanging your lights, it's important to explore your outside space and decide on the places you think you would like to have a lighting feature.
When choosing, consider the following:
Are your lights suitable for use outdoors? For safety reasons, you should only use lights specifically designed for the outdoors as these are weatherproof and won't be damaged by weather.
Do your lights work the way you need them to? By testing your lights before you hang them, you will eliminate any possibility of putting all your hard work into hanging them and then having to take them down if they don't look how you wish.
Check distances and invest in a waterproof extension lead if necessary. Any mains-powered lights need to have a power socket within a safe distance so you don't have taught wires or trip hazards. Also, be sure that your light wire is long enough to reach all the points that you would like it to.
How do you attach patio lights to a house?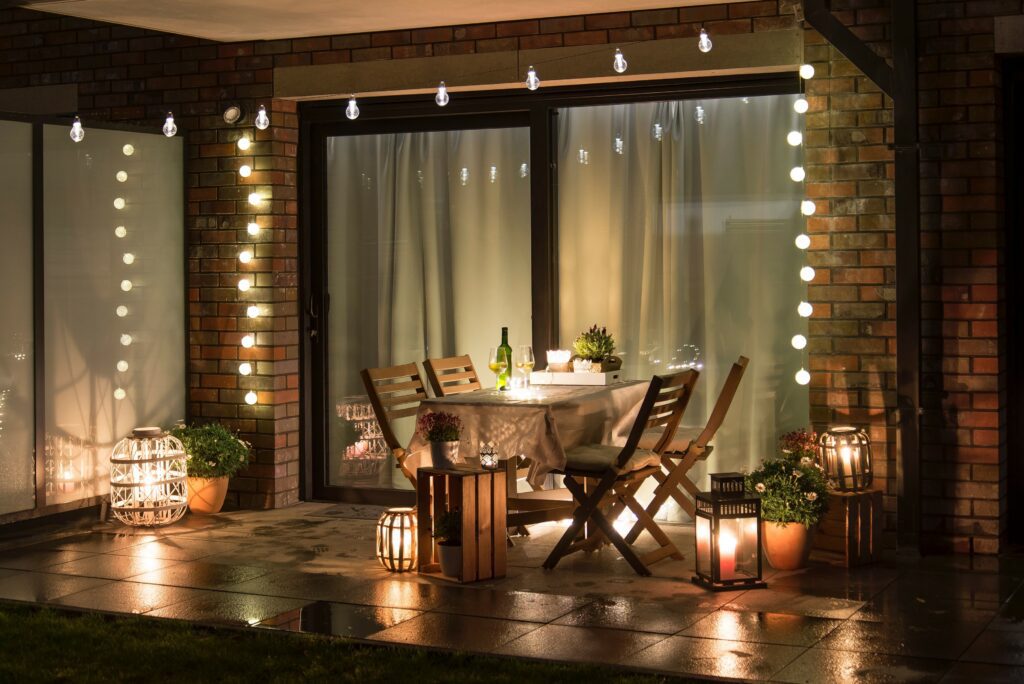 At regular intervals, fix your nails or clips (whatever you are using to secure your lights) where you wish your lights to be. If you have heavier lights, then increase your securing apparatus quantities and attach them closer together.
If you are using mains powered lights, then now is the time to plug them in (leave them switched off until they are in place). This is so that you know the distance you can work at so that you can still use your lights.
Work your lights around the nails as you hang them. Be careful if you need to hang your lights at a height. Always have another adult to hold any ladder that you may need to work on and be sure to place your ladder on an even piece of ground and avoid standing on the top step of the ladder.
---
How do you hang lights without nails?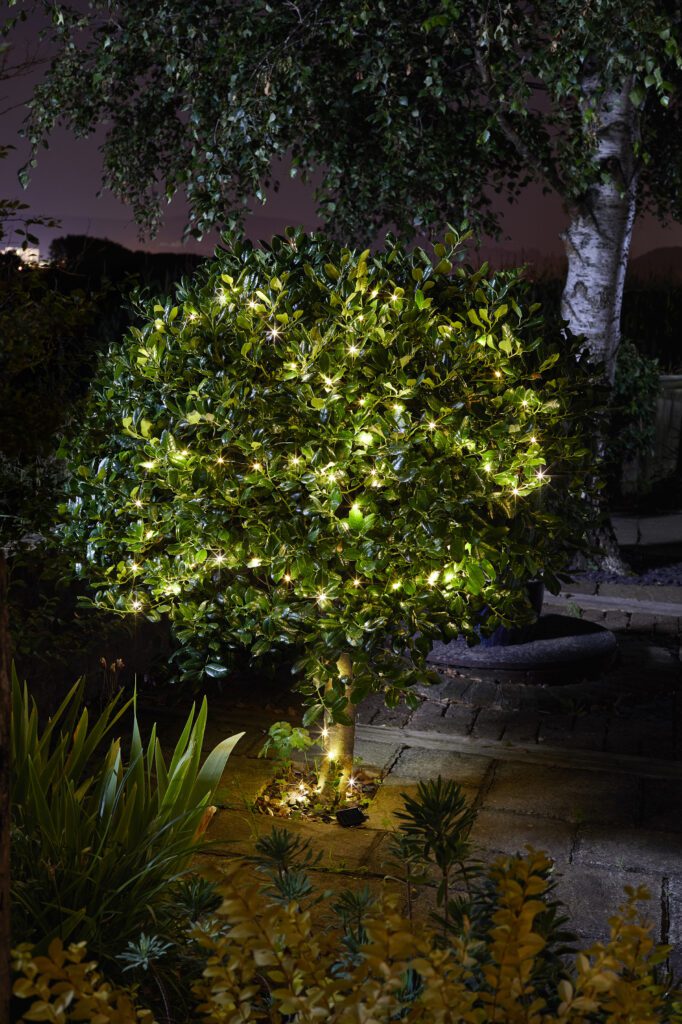 Trees
A great way of eliminating the use of nails when hanging your string lights is to utilise a tree as the base of the display. You can either choose to wrap your lights around the tree to light up the trunk or alternatively, you can drape string lights from branch to branch.
Structures
Existing constructions such as pergolas are great when it comes to avoiding nail usage. You can really create a beautiful structure when draping lights across your pergola and make the space feel even more welcoming and warm.
Shepard's Hook
Shepard's Hooks are great for securing lighting around your garden. Simply position along your border and drape string lights from one hook to another so that they showcase an attractive covering of light around the edge of your garden.
---
Find the lights listed and a fantastic selection of outdoor lights from Hillier here.
---