It is tempting when planting a new garden or border, to visit the garden centre and, rather like a child in a sweet shop, pick one of everything that catches your eye. Not that there is anything wrong with this approach – plants and gardens are pretty forgiving in terms of what colour goes with what and you can certainly achieve a "riot of colour" by planting like this. But with a little more thought and planning, we can achieve something a bit more special – after all, most of us plan colour schemes when decorating our homes and give some thought to what we pair up when getting dressed, so why not apply the same to your garden?
---
The Colour Wheel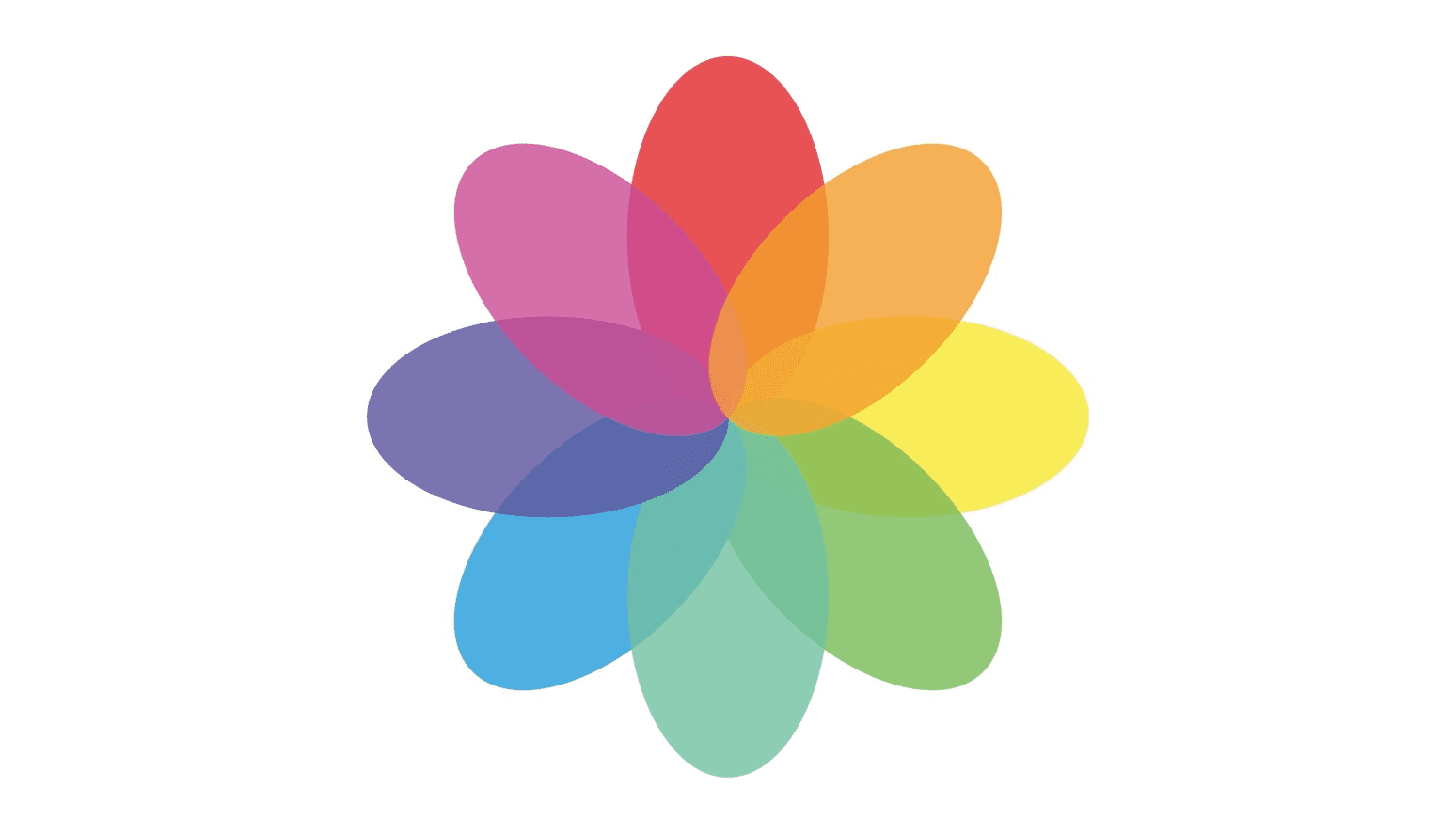 A good starting point is the 'colour wheel' – simply a way of arranging the three primary colours, red, blue and yellow, and the three secondary colours you can make by mixing them: purple, orange and green. Between each, varying shades carry from one to the next, filling the gaps – a little more to the yellow side of green gives the sort of acid tones of Alchemilla mollis, while the flowers of Salva varieties can take pretty much any shade between almost blue and beyond purple to pink as well as white. White doesn't appear on the colour wheel, being (in scientific terms) a combination of all the colours of light or (in artistic terms) the lack of any colour. As such, white is useful with almost any other colour scheme.
In general, using the colour wheel, there are two basic options to begin a colour scheme – harmonious or complementary. Using harmonising colours that are next to each other on the wheel, such as blue and purple or orange and red, and in particular using shades of the same colour, adds depth and complexity to a planting scheme. Using complementary colours – those that are opposite on the colour wheel, such as blue and orange or purple and yellow – catches the eye, with colours intensifying each other by their contrast.
---
Green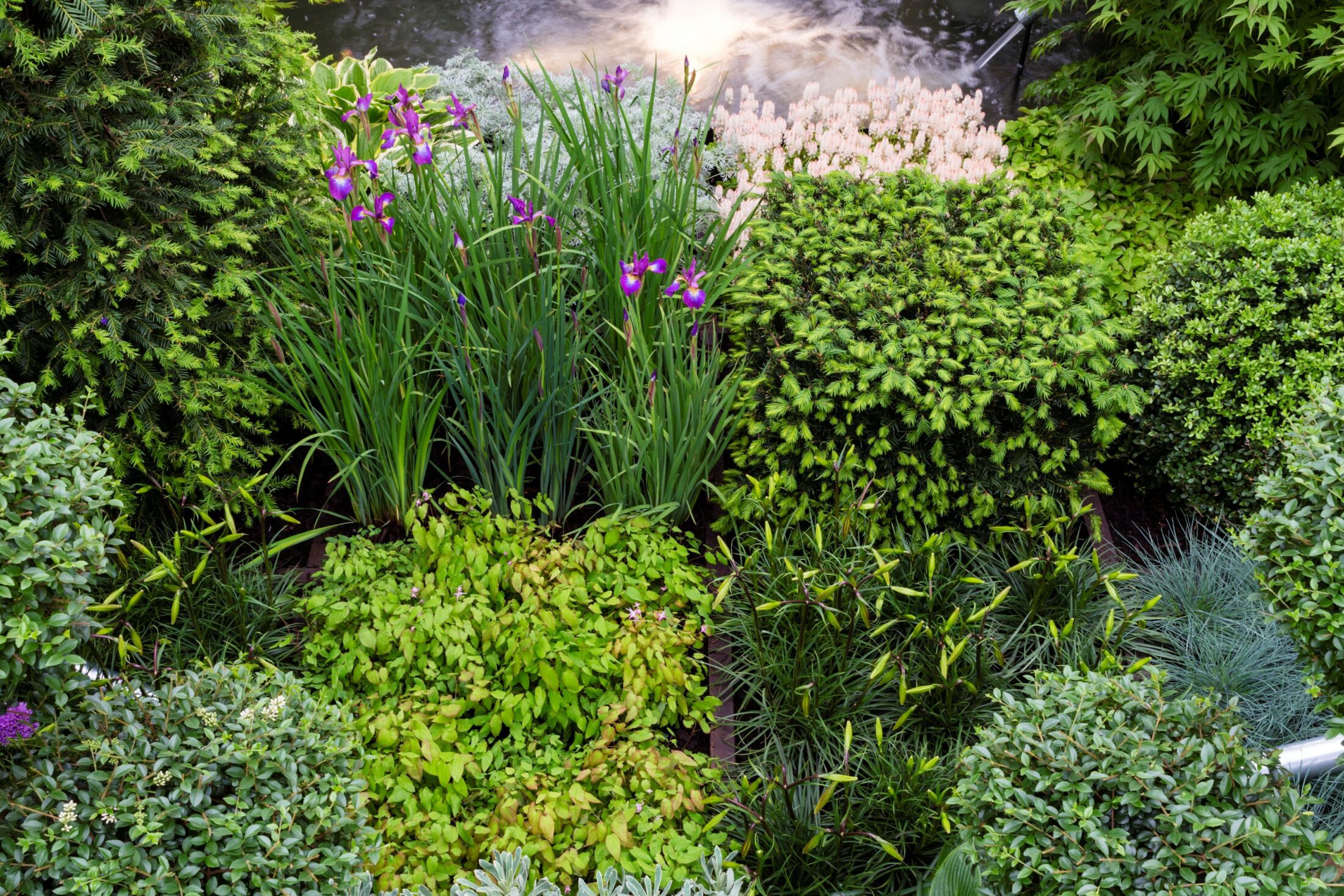 Green is a key colour in the garden of course – it is the complementary colour to red and pairing bright red flowers such as Geum 'Scarlet Tempest' or Dahlia 'Bishop of Llandaff' with Alchemilla or Euphorbia is quite striking. But green is also the colour that holds all the others together in the garden and green foliage shrubs are a great way to link two parts of the garden where you want to use different colour schemes creating different effects.
---
Moods Through Colour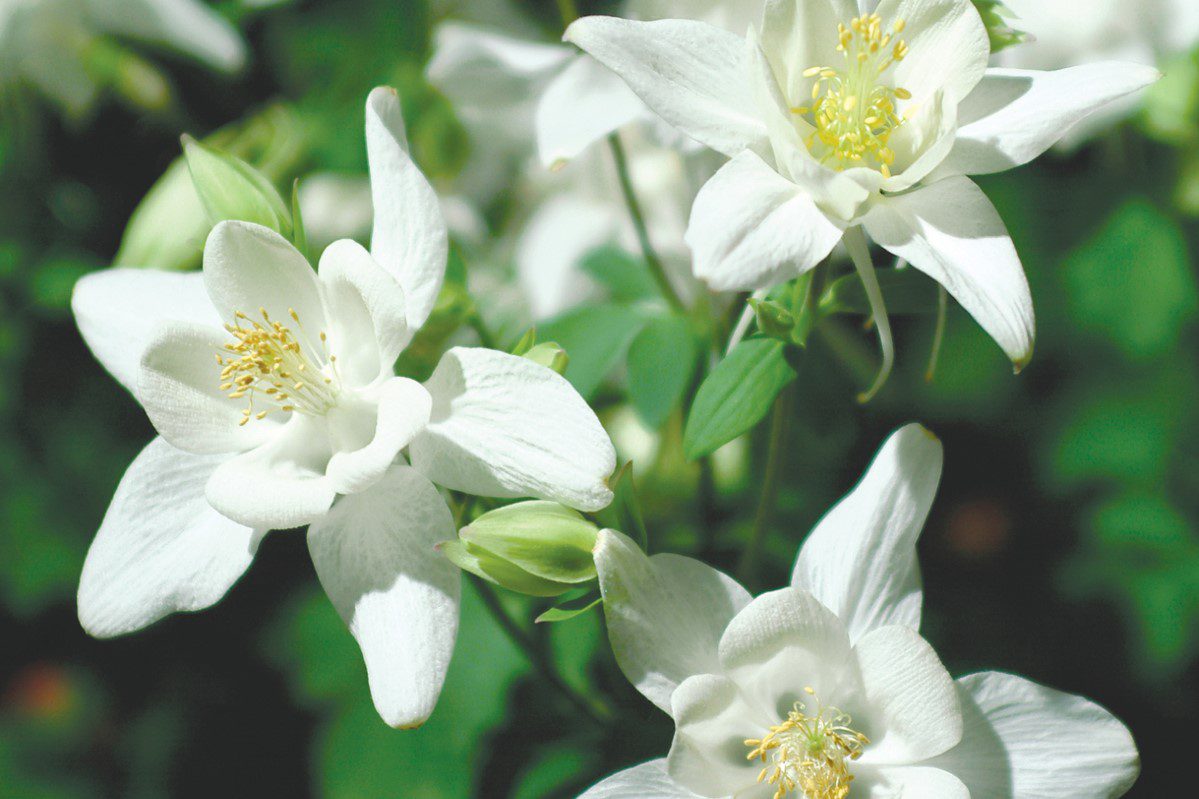 The different colours evoke different moods – blues, purples, pinks and whites are calming and soothing. Reds, oranges and yellows are energising and exciting. Green and white bring a feeling of serenity – imagine a quiet corner of dappled shade planted with ferns, variegated Hostas, Euonymus, white Foxgloves and perhaps some white Aquilegia. A seat and a small water feature and you have the perfect spot for quiet reflection.
---
Red And Orange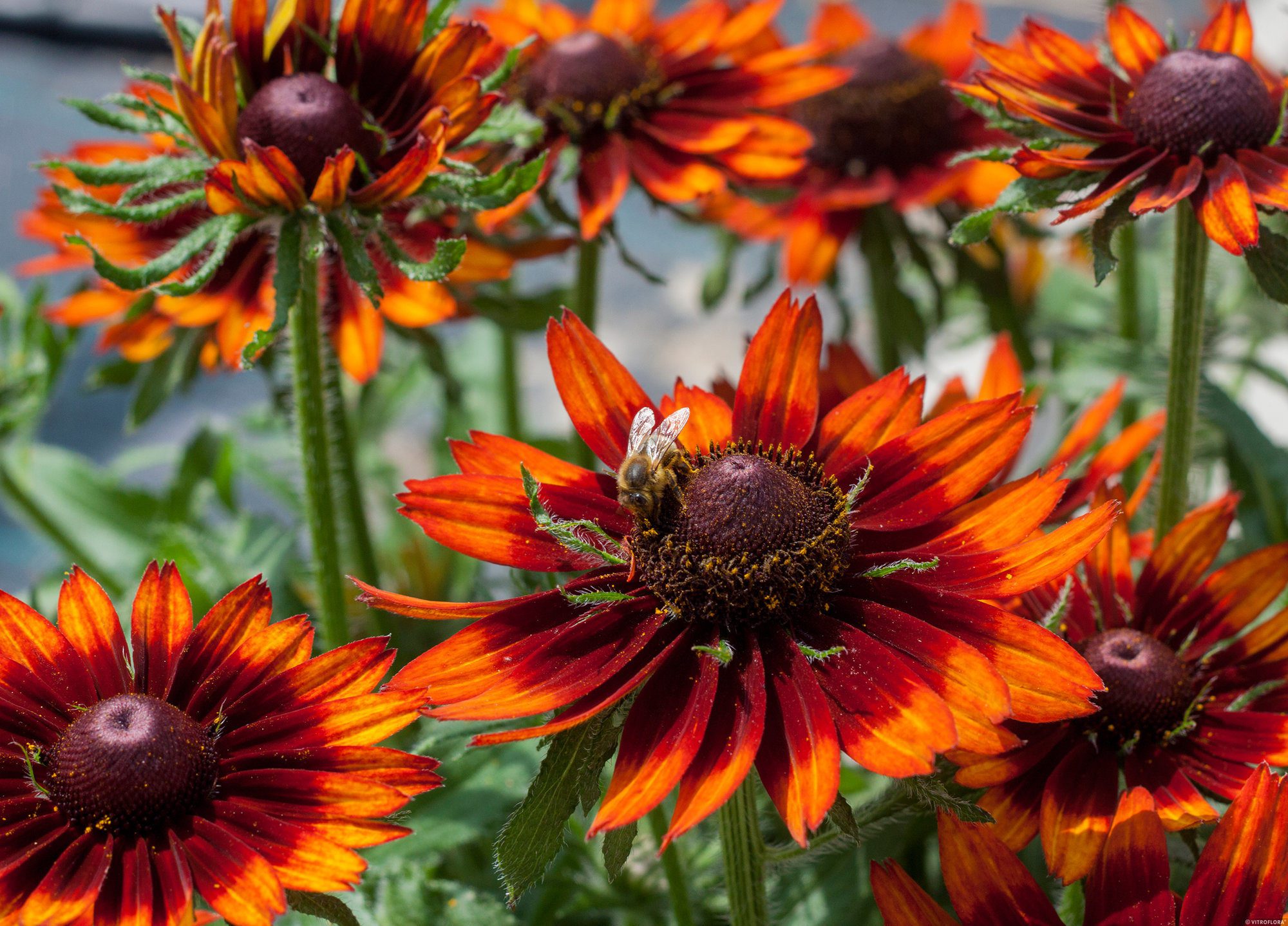 Hot reds and oranges, with perhaps a highlight of yellow, is a bold choice. Dahlia, Rudbeckia, Crocosmia, Hemerocallis and Geum are all good choices as well as Canna lilies for flower power. Again, don't forget foliage – try grasses such as Imperata 'Red Baron' and Pennisetum sataceum rubrum. Even ferns such as Dryopteris erythrosora if you have a shadier spot at the back of the border. For structural shrubs to hold the planting together, Forsythia gives yellow flower colour in spring and a good green backdrop the rest of the year. Red or orange roses would also work well here.
---
Purple, Yellow And White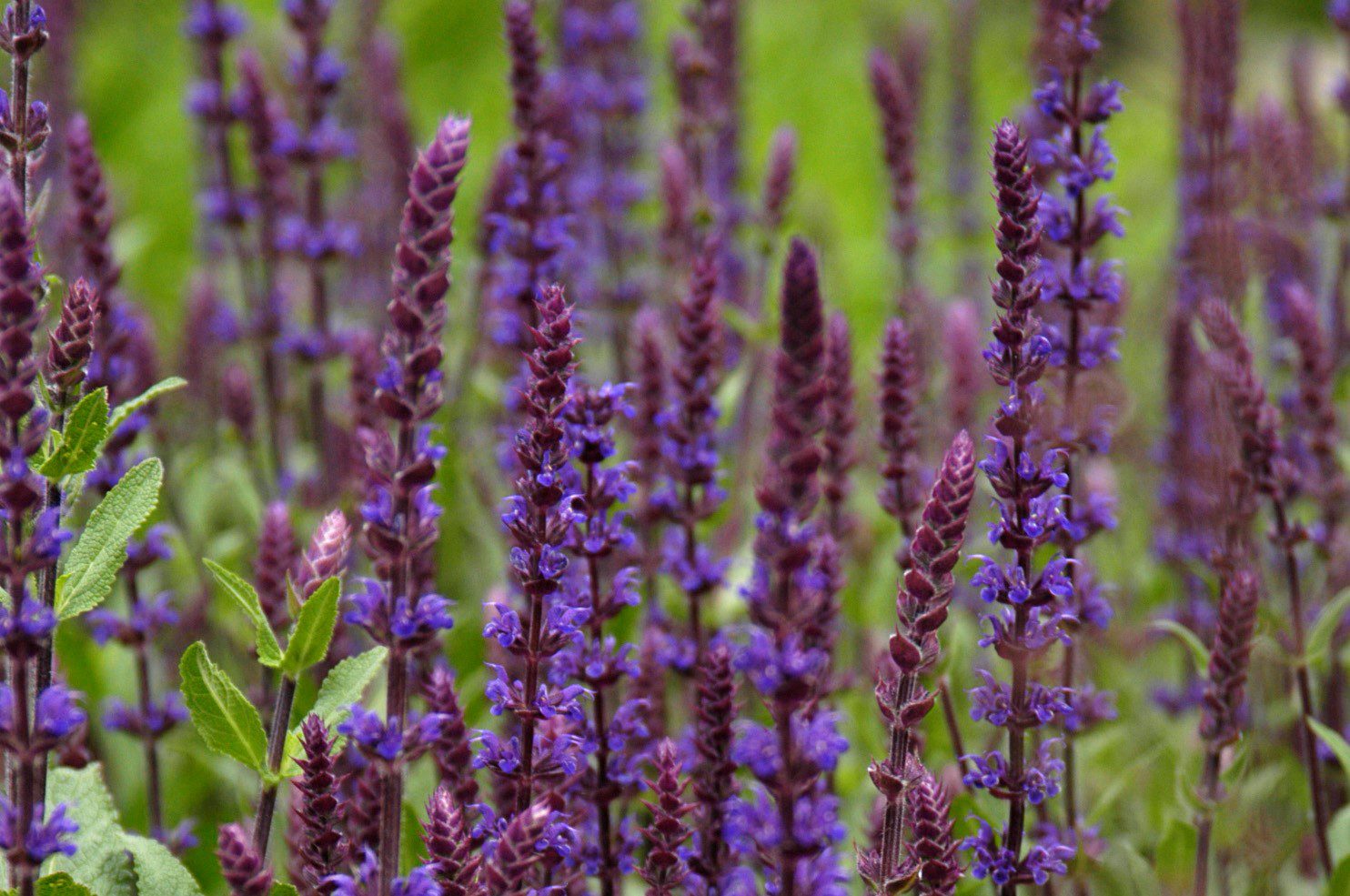 This spring to summer, evergreen perennial is loved by gardeners for a multitude of reasons. From purple to orange, Purple and yellow held together with white captures the essence of spring. Try white Hydrangea 'Runaway Bride' or Viburnum 'Kilimanjaro' as the backdrop for planting Salvia 'Caradonna', Convolvulus cneorum and yellow Coreopsis. The tall flower stems of Iris 'Caesar's Brother', or purple Alliums or Agapanthus popping up above the shrubs along with yellow Lupins or Aquilegia give height. At ground level, the foliage of Heucheras such as H 'Forever Purple' is the perfect foil for the bright yellow flowers of Dahlias or Freesias.
---
Cottage Garden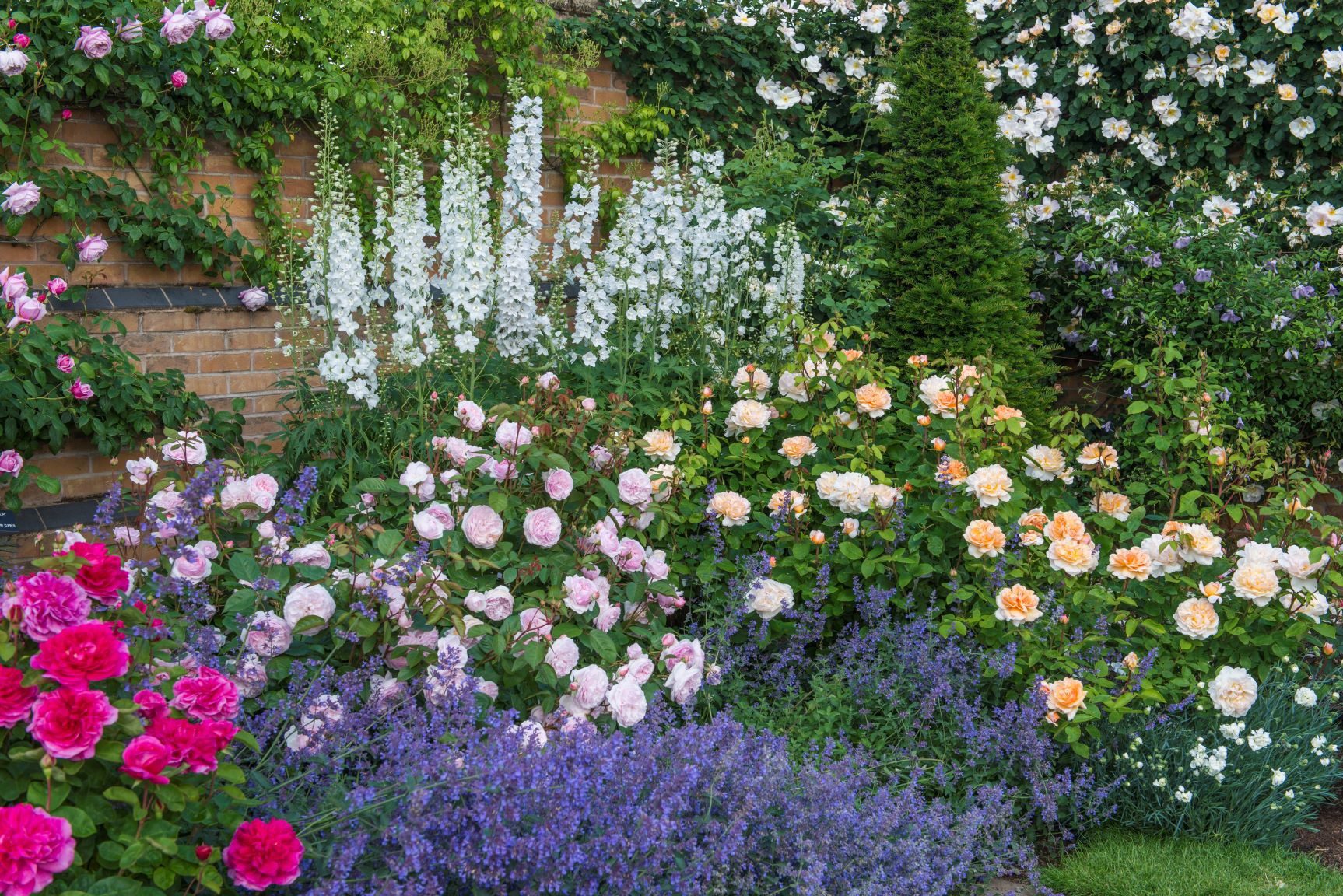 Typified by soft tones and using more different colours than some other schemes, the key to cottage garden planting is not to use too many strong colours – no blocks of bright reds or yellows here. Soft Lavender, pale blues and purples. Pinks, but not too strident. Pale, lemon yellow and white. Think Salvia, Gaura, Aquilegia, Geranium, Dianthus, Delphiniums, Peonies and Lupins informally planted amongst soft pink or white Roses.
---
---