The botany behind the star plants at the Hillier Chelsea 2017 garden
March 2017 – A remarkable new tree discovered by a retired chemist, an outstanding new form of blue Corydalis and an undervalued Lilium are three of the plant highlights that will be on display at the Hillier show garden for the 2017 RHS Chelsea Flower Show.
---
Malus x purpurea 'Crimson Cascade'
** New and Exclusive to Hillier**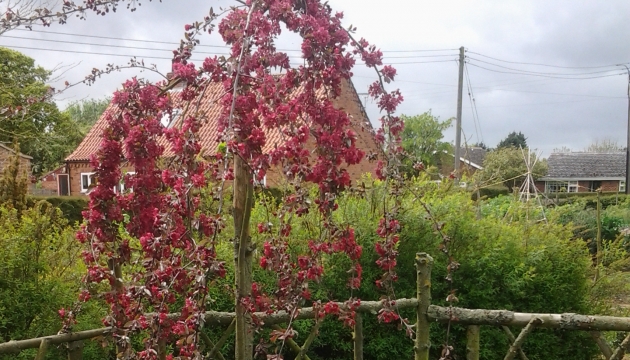 The first of these, Malus x purpurea 'Crimson Cascade', is new and exclusive to Hillier, courtesy of Dr. Alan Warwick, a retired Yorkshire- based chemist.
Dr. Warwick, an enthusiastic gardener, contacted Hillier in 2014. He had been growing Malus 'aldenhamensis' in his garden and had, 10 years prior, grown some seedlings from its fruits. He had noticed one of these exhibited a weeping habit in clear contrast to the upright form of the parent tree. He contacted Hillier to help establish if this was a unique trait. Hillier identified this was indeed a brand-new variety of Malus, which was given the name Malus x purpurea 'Crimson Cascade'. Hillier began to propagate using the grafting technique. This has resulted in the commercial production of the new 'Crimson Cascade' in time for its launch at Chelsea 2017.
'Crimson Cascade' is a handsome small tree that can reach a height of 4.5 metres. It has a gracefully arching weeping habit that gives rise to a purplish foliage in spring that is accompanied by vibrant crimson single or semi-double flowers. In later summer to autumn, the foliage turns bronze-green and is accompanied by attractive reddish-purple fruits.
Discussing the new Malus, Dr. Warwick commented: "My nature as a scientist is very inquisitive, but this discovery was a complete accident. To think, hundreds of Malus are produced every year and this one turned out to be different. I am absolutely delighted to see it unveiled at the Chelsea Flower Show. I'm 87 and love to think I'm leaving something for posterity."
---
Corydalis 'Porcelain Blue'
** New and Exclusive to Hillier**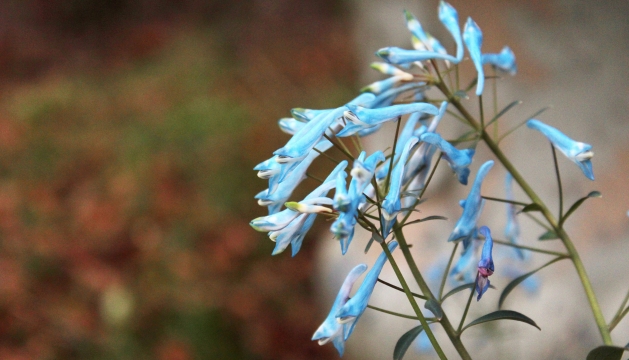 As well as M. 'Crimson Cascade', Hillier will also launch an eye-catching new perennial at Chelsea; Corydalis 'Porcelain Blue'. Hillier have been collecting and testing a large range of Corydalis species since 2005 to determine their garden worthiness, growing them in close proximity. Corydalis are loved by pollinators, so it was only a matter of time before natural hybridisation occurred.
One particular new variety, Corydalis 'Porcelain Blue' stood out the most to Hillier, with its beautiful blue flowers and sweet honey-like scent. Following 10 years of observation by the Hillier Research and Development team, it has been found that 'Porcelain Blue' produces flowers for the majority of the year, typically only falling dormant in late winter, exceeding all expectations for the new variety.
Corydalis 'Porcelain Blue' is a surprisingly robust garden plant, despite its fragile appearance. It thrives in a number of situations, from sun to partial shade, and sits perfectly in beds and borders. It has attractive, soft bluey-green foliage and bears flowering stems of a delicate light-to-mid blue.
---
Lilium formosanum var. pricei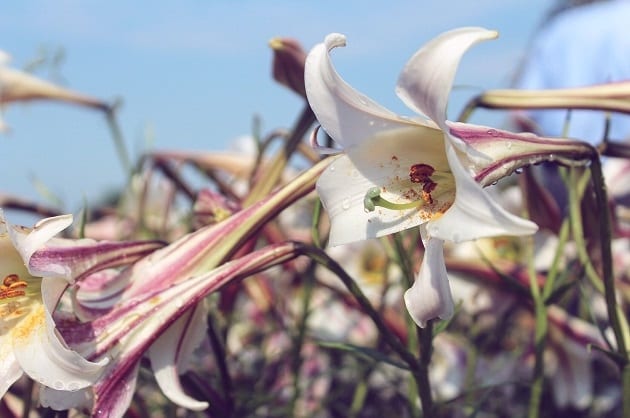 Another plant highlight that Hillier will be featuring in its Chelsea garden, designed by the most-decorated garden designer in the history of the RHS Chelsea Flower Show, Sarah Eberle, is Lilium formosanum var. pricei. This Lilium species is rarely available for sale, probably due to being tricky to commercially produce. It is, however, a great performer in gardens and one Hillier believes should enjoy greater popularity.
L. formosanum var. pricei is a more compact and hardier form than straight L. formosanum. It has large trumpet-shaped flowers of around 8 to 15cm in length and can grow to a height of 45cm. This small Lilium looks stunning in ornamental containers or in raised beds, and its striking appearance and delightful fragrance is set to be a showstopper at the Chelsea Flower Show in May.