April 2017 – Visitors at this year's RHS Chelsea Flower Show are invited to play their part in Chelsea history by leaving a lasting memory in the Hillier show garden.
At the heart of one of the must-see exhibits will stand a unique tree, fluttering with something quite unusual. Hillier is opening part of its prestigious show garden to the public and is inviting show visitors to attach their favourite garden memory to its 'Memory Tree'.
Chris Francis, wholesale and retail director of Hillier, commented: "At Hillier, we have decades worth of great memories connected to Chelsea. The Memory Tree in our exhibit is a way of celebrating this and also inviting others to share their garden related memories. Visitors to our exhibit are welcome to add their memory to the book that we will keep below the Davidia involucrata, and to also sign and hang special copper tags on the tree. By the end of the show week, we hope to have a book packed full of gardening memories and a tree covered with tags."
The Memory Tree itself is a Davidia involucrata, commonly known as the 'Pocket Handkerchief Tree', 'Dove Tree' or 'Ghost Tree' because of its amazing white flowers. The tree is at its most striking in May and June, when its stunning flowers hang from the underside of the branches gently swaying in the breeze. On the Hillier stand, it will offer a moment of contemplation among the bustle of the busy Chelsea showground – an opportunity for visitors to reflect on the past and share a treasured moment spent in the garden; or ponder on what is was that first sparked a love of gardening.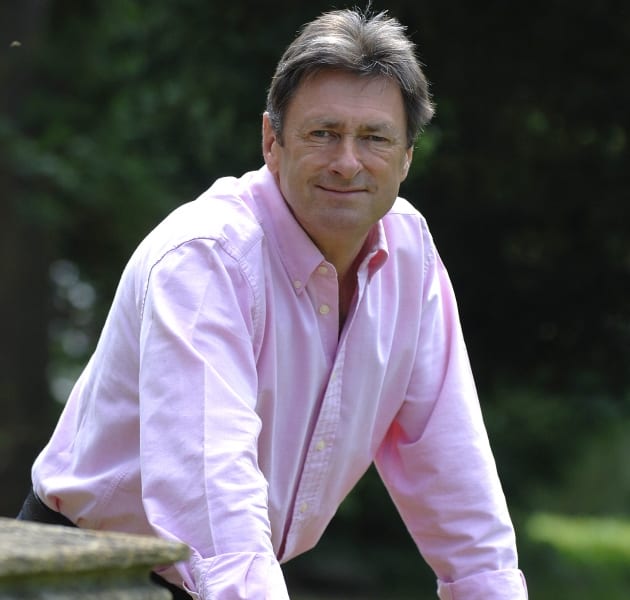 Alan Titchmarsh, long-term supporter of Wessex Cancer Trust, will hang the first commemorative memory tag on Chelsea Press Day
---
The Memory Tree is an initiative being supported by Hillier's charity partner, the Wessex Cancer Trust. Its long-term supporter, gardening legend and Chelsea Flower Show favourite, Alan Titchmarsh MBE VMH DL, will be the first person honoured with placing their garden memory on the tree. Other famous faces, garden designers and personalities will also be invited to leave a memory on the tree on unique wooden tags, which will be auctioned after the show to raise funds for the Wessex Cancer Trust.