For many gardeners, spotting the September wildlife in our gardens brings as much joy as caring for our plants. It is also becoming increasingly clear how vital it is to give support to our whole ecosystem.
Our guide to garden wildlife in September has been created in collaboration with the experts at Wildlife World. Here, we highlight what different species may be doing this month and the things we can do to help them.
---
September Wildlife: Bees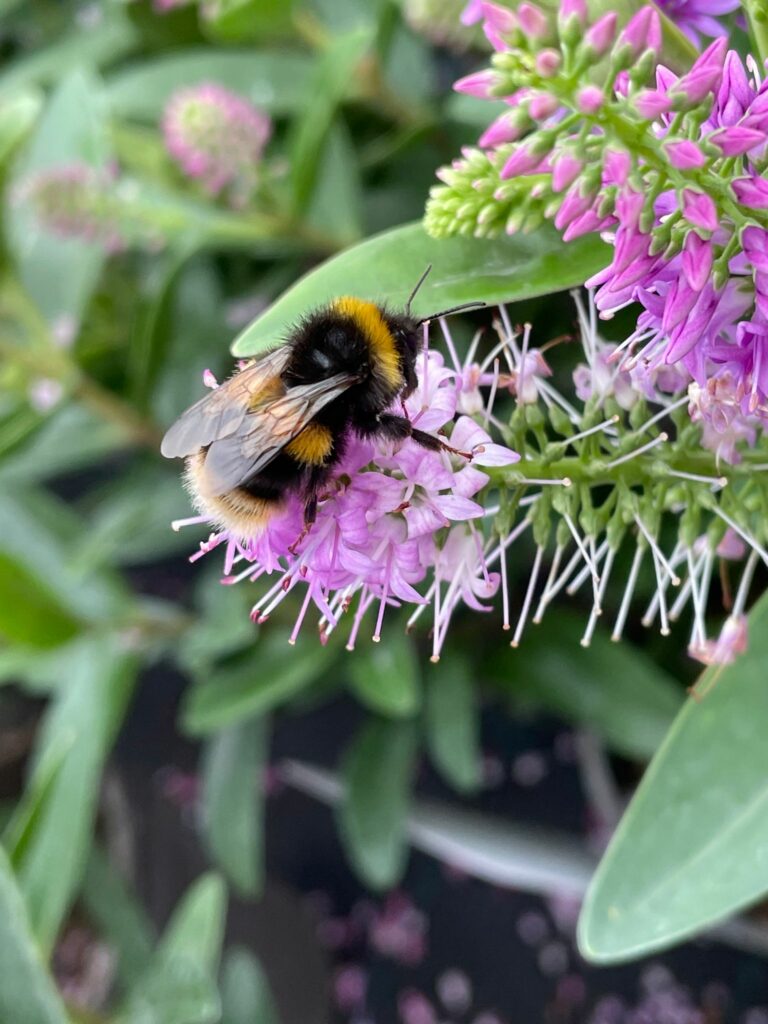 Some bee species, such as bumblebees, can still be seen flying in September. These important pollinators need food sources to see them through the season.
How you can help
Include plants that provide an autumn source of nectar in your garden, such as buddleia, dahlias, scabiosa, sedum and Verbena bonariensis
Autumn is a good season to create a wildflower meadow. It will benefit birds, bees, butterflies and more as it grows the following year
Plant bulbs now that will provide an early source of nectar for pollinators in spring. Snake's head fritillary, crocus and grape hyacinth are all good choices
Read more: The Best Plants for Bees, Create a Wildflower Meadow in Your Garden
---
September Wildlife: Birds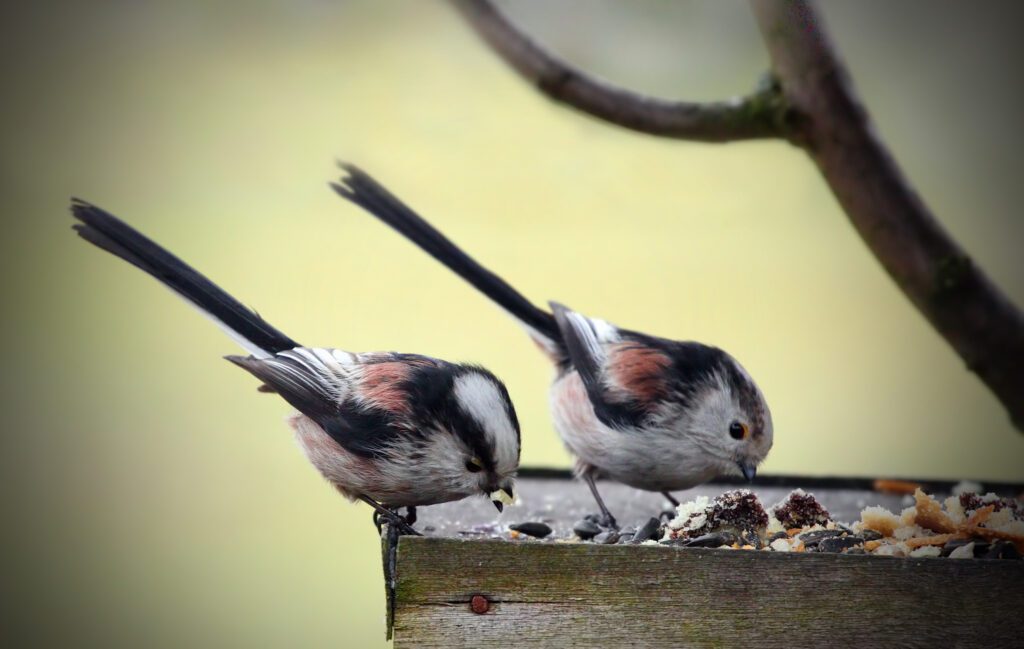 In September, migration continues for some species of bird. Most swifts will have left in August, but you may spot the very last ones leaving at the start of this month. Swallows, house martins and warblers may be seen on the move in September, heading for warmer climes. In return, species including waxwings and fieldfare will soon arrive in the UK from Russia and parts of Northern Europe. For these birds the UK winter is a milder option.
How you can help
Continue to top up bird feeders. The breeding season is not quite over yet, so opt for feed varieties can be easily given to hungry little ones, like smaller seeds
Include high fat feeds to support migrating birds, such as suet treats
Embrace a less tidy garden. Keep seedheads on your plants as a valuable source of food
If you have a nest box, clean it in autumn once any chicks have fledged
Read more: Caring for Garden Birds All Year Round
---
September Wildlife: Butterflies
Several butterfly species can still be spotted in our gardens and in woodlands on a sunny September day. Large whites, tortoiseshells, peacocks and graylings may all be found flitting onto your Buddleia bush or other source of autumn nectar.
How you can help
Grow plants that offer an early autumn nectar source for butterflies. Buddleia, Dahlias, Erysimum, Geraniums, and Verbena Bonariensis are all good options
Find a sunny, sheltered location for your nectar rich plants where possible so butterflies can easily land on them. A window box on a balcony is fine if that's the space you have available
Read more: What to Plant to Attract Butterflies
---
September Wildlife: Dormice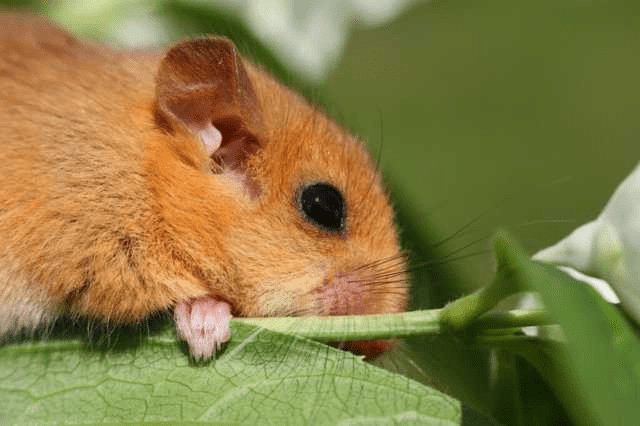 The common dormouse, also known as the hazel dormouse, is the archetypal image of sweet animal hibernation, curled underneath its own furry tail. Dormice are also, unfortunately, extremely endangered. It is unusual to spot a dormouse, as they spend their time hidden in woodlands or hedgerows.
How you can help
Put up a dormouse nesting box, if you have a suitable tree. If you are lucky enough to see one, please do not try to touch a dormouse – they are legally protected
September Wildlife: Frogs & Toads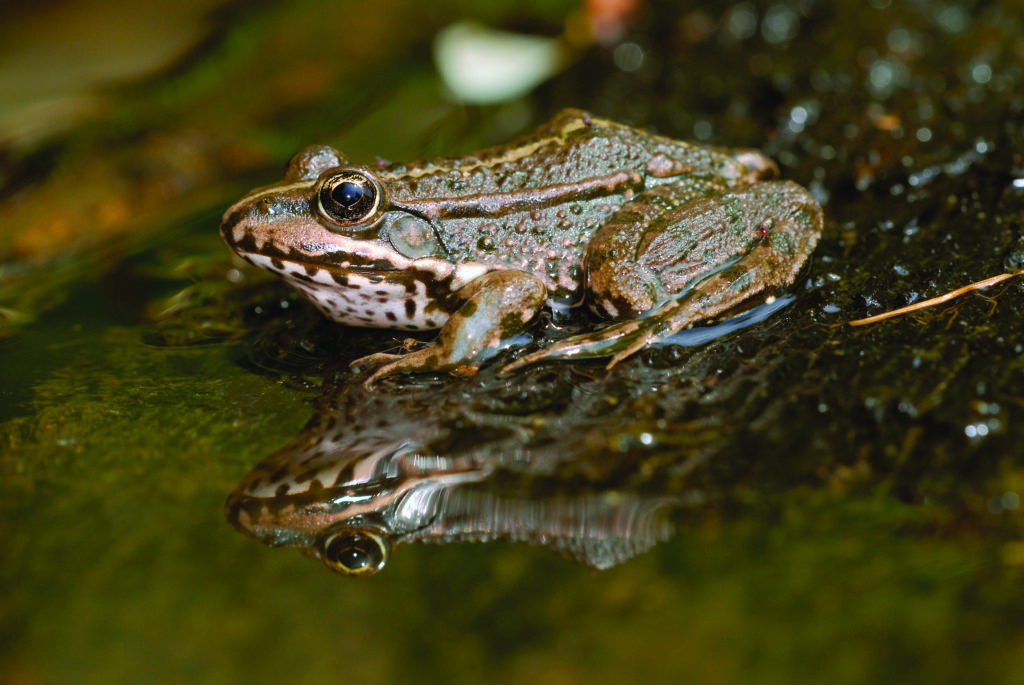 September tends to be the last month to spot froglets and toadlets leaving ponds. This can happen en masse, as they seek out new habitats and food sources.
How you can help
If you have a pond, make sure it stays well topped up during any sunny September spells
Look out for young frogs and toads. You may not be able to protect them from natural predators, but you can at least protect them from humans!
---
September Wildlife: Hedgehogs
In autumn hedgehogs start to feed more intensively ahead of their winter hibernation.
How you can help
Leave a consistent source of food and clean water, remembering their lactose intolerant
Set up hedgehog houses now, offering a safe retreat for the winter months
Wild areas left in the garden with longer grass, log piles etc. also provide good opportunities for winter shelter
Hedgehogs love to roam, travelling up to a mile a night to feed. One of the most important things you can do is to allow free movement between neighbouring gardens. This could be as simple as a small hole at ground level between fences. You can also purchase special hedgehog crossings if you would like to make a feature of it
Read more: How to Create a Hedgehog Friendly Garden
---
September Wildlife: Ladybirds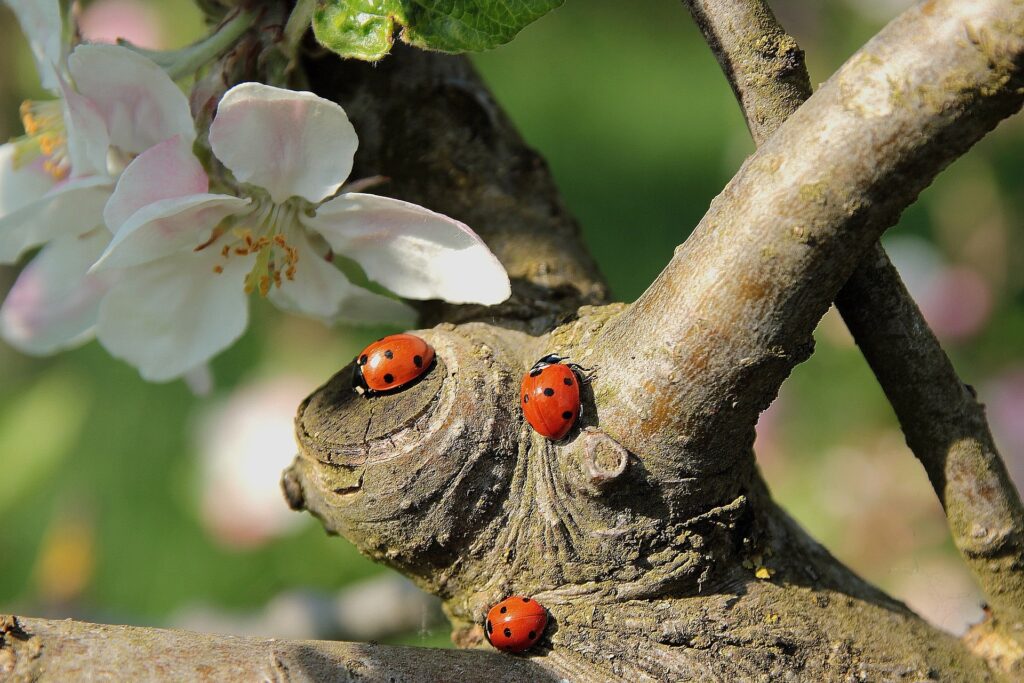 The combination of early autumn sunshine and rainy days often leads to a build-up of garden pests in September. Ladybirds continue to be a gardener's best friend as a form of natural pest control.
How you can help
Keep out any ladybird homes installed around the garden
Embrace a garden that has pests. These will in turn attract the ladybirds, creating a naturally functioning food chain
---
Was This Article Helpful?
Join the Hillier Gardening Club to get the latest gardening news and advice
Find Out More