All gardeners have different planting preferences and various colours, textures and fragrances stir our individual tastes into a frenzy. Then of course, there is the trip to the garden centre to just pick up the one plant you want but ending up with a trolley load because of pure temptation of anything that has stood out on the day! All plants have their place from Hostas and Heucheras in the shady border to Agastache and Artemisia in full sun – each brings with it something different for your style. There are some plants however, that everyone should have! One or all of these top 5 plants will suit most gardens, chosen for their benefits to wildlife, ease to grow and stunning colours. Here they are and how to grow them.
---
Hylotelephium spectabile (sedum/ice plant)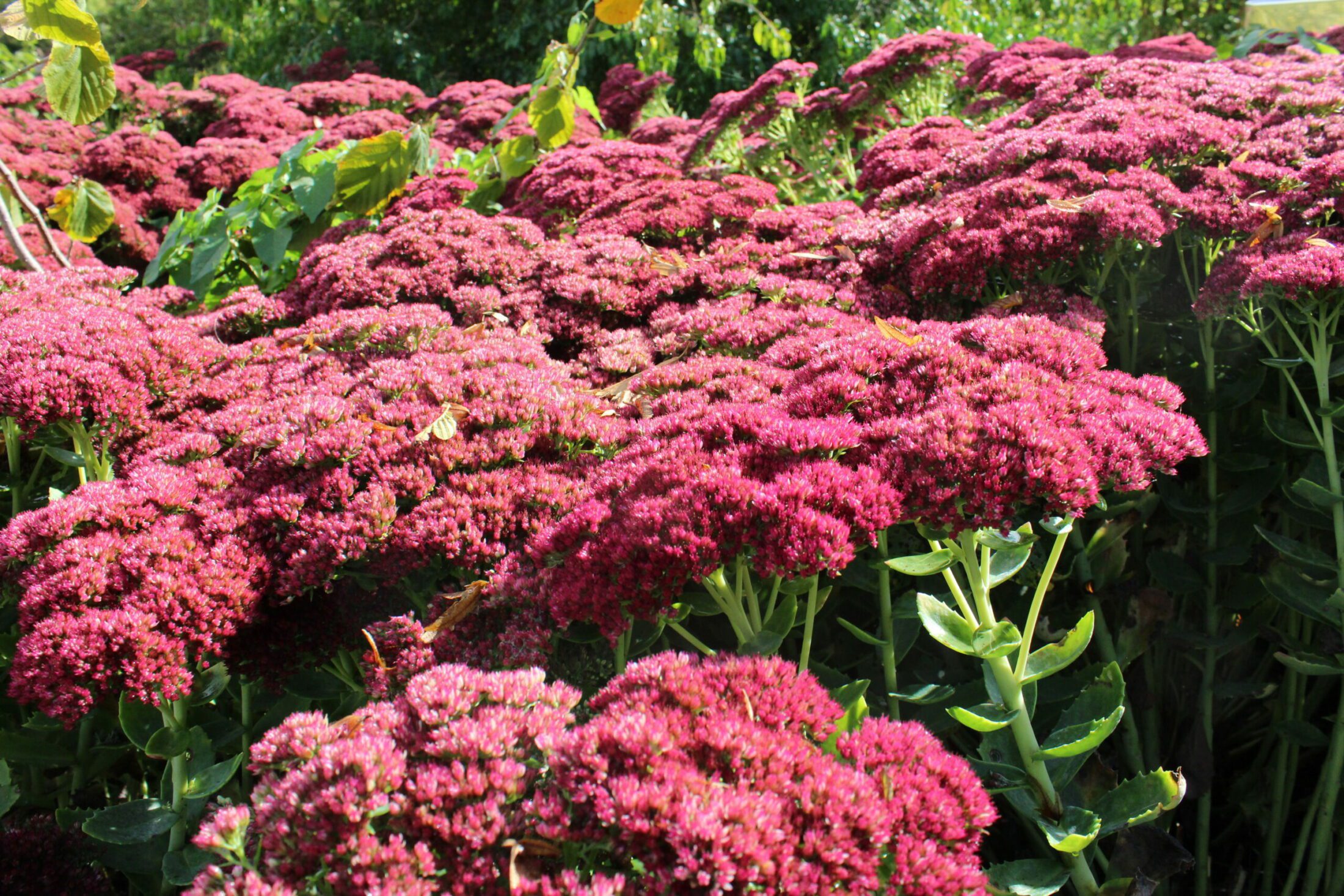 The succulent leaves mean less water is needed to keep this late summer/autumn flowering beauty thriving. The green/grey leaves complement the profusion of pink flowers which are a magnet for pollinators later in the year. This is a fully hardy perennial that gives so much interest in the garden often at times when less is flowering. If you leave the seed heads over winter, they can provide food and homes to wildlife as well as adding important structure in the garden. Cut them back in spring and give them a mulch of well-rotted organic matter around the base of the plant.
---
Geranium (cranesbill)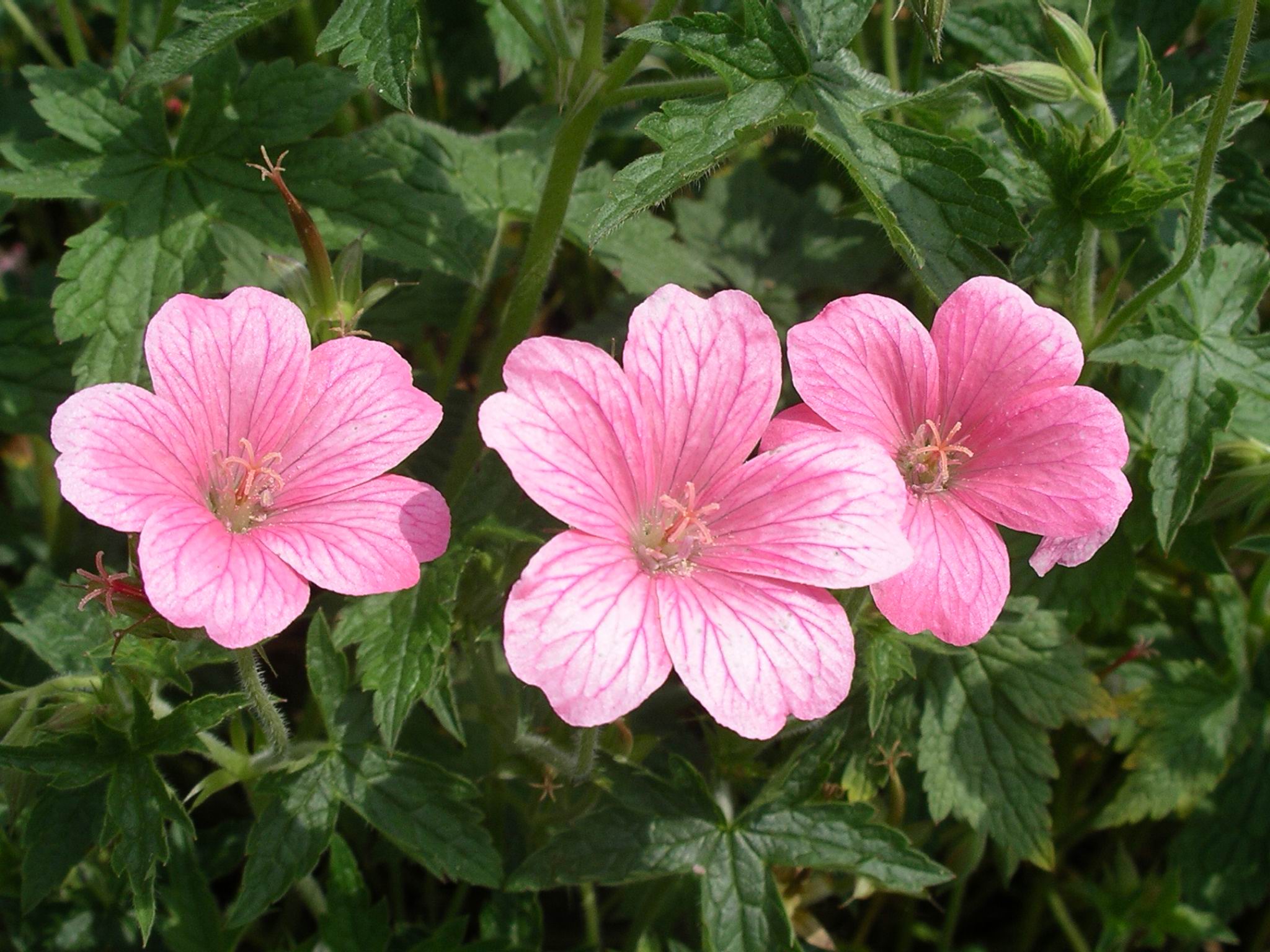 This hardy geranium can have a profusion of blue/lavender flowers, pink or white and if you allow them space to grow, they will spread out and cover ground. Ideally planted towards the front of a border that needs filling, the flowers will attract pollinators who will visit all day long. They prefer moist, well-drained soil in sun or part shade. You may even get a second flush of flowers if you cut them back after the first flowering and they will bloom all summer long. They can easily be divided to keep in check and grow more plants.
---
Scabious (pincushion plant)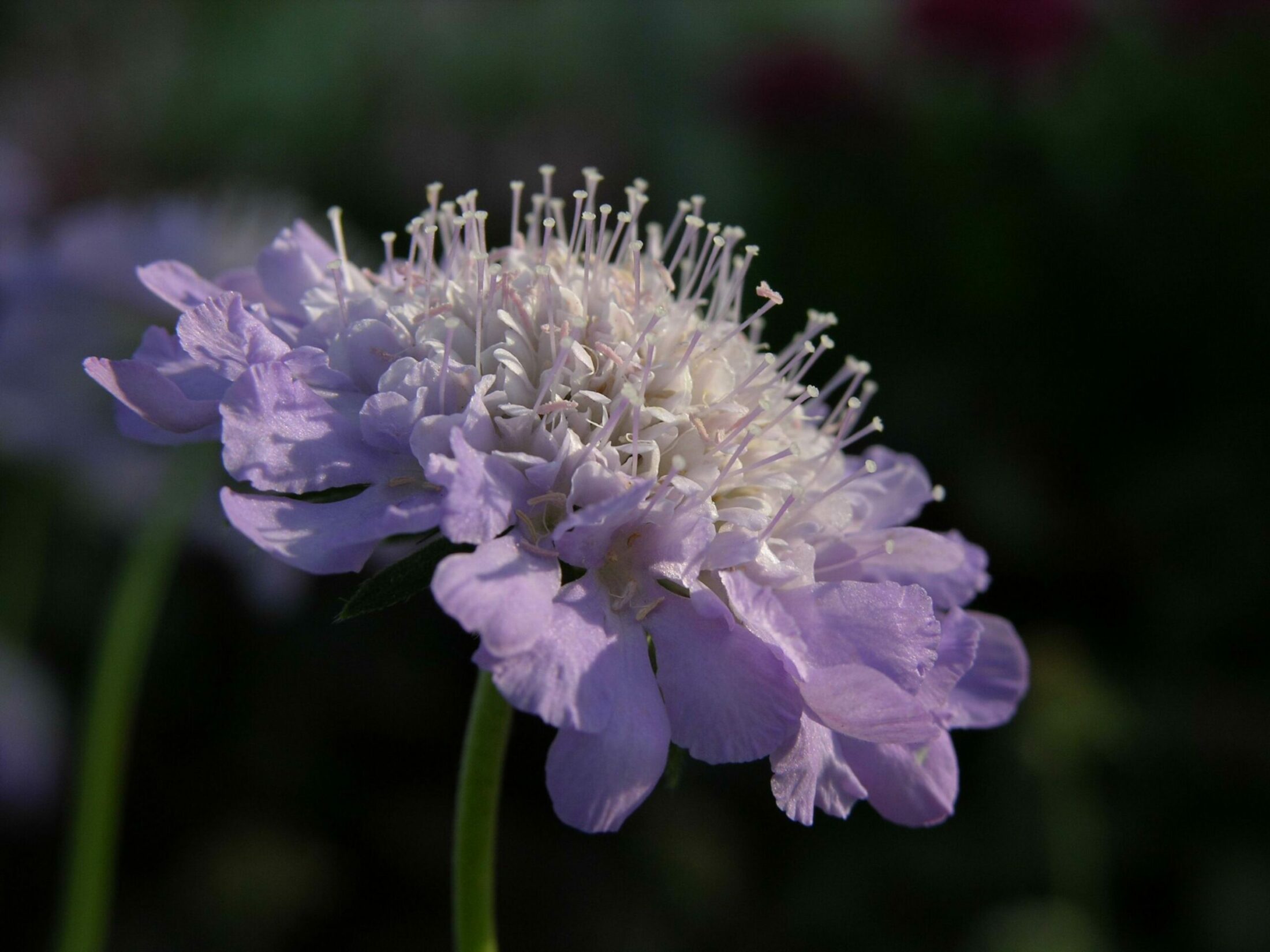 Often found in wildflower mixes, Scabious is another summer flowering plant that will readily self-seed. There are many colours to choose from, including blue, red, pink and white. They can equally look great in an informal cottage garden design or used as fillers in a more formal setting. Pollinators love Scabious, so expect to see lots of bees and butterflies. Ideally, they prefer full sun with well drained but moist soil, however they do also thrive in part shade. Sow seeds in autumn under cover, ready for planting out in spring. Alternatively, and for instant impact, pick up a potted plant next time you visit the garden centre.
---
Echinacea purpurea (coneflower)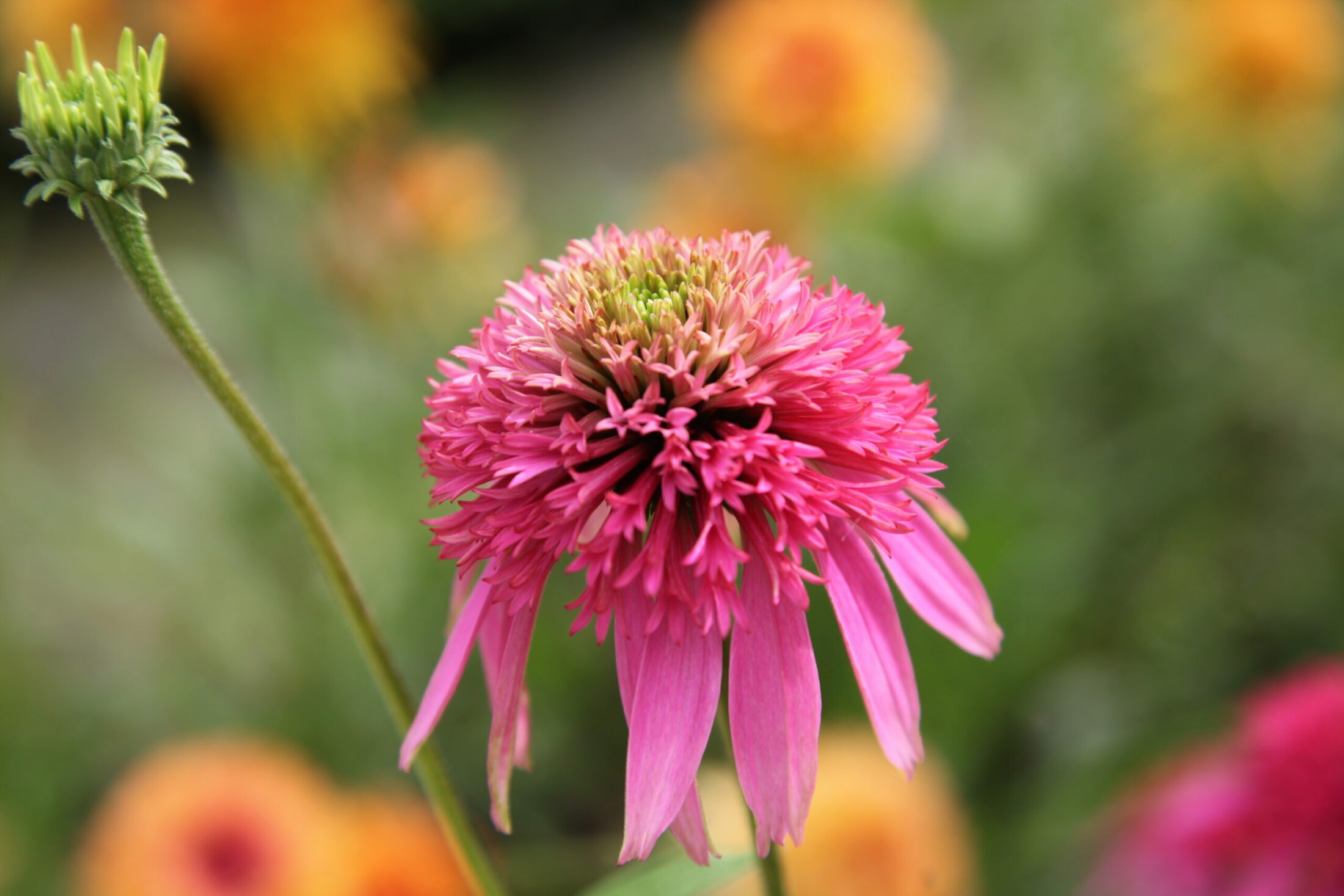 A medicinal powerhouse, Echinacea is a magnet for bees and butterflies. The tall, strong stems with brightly coloured pink flowers, add an elegance to any style garden. From prairie planting with grasses to a cottage border filled with colourful perennials or something more formal in front of some topiary, Echinacea seamlessly fits in everywhere. They grow well in well-drained soil and full sun, leaving magnificent seed heads for winter interest and wildlife. Give them a mulch in autumn and cut back in spring.
---
Erysimum (wall flowers)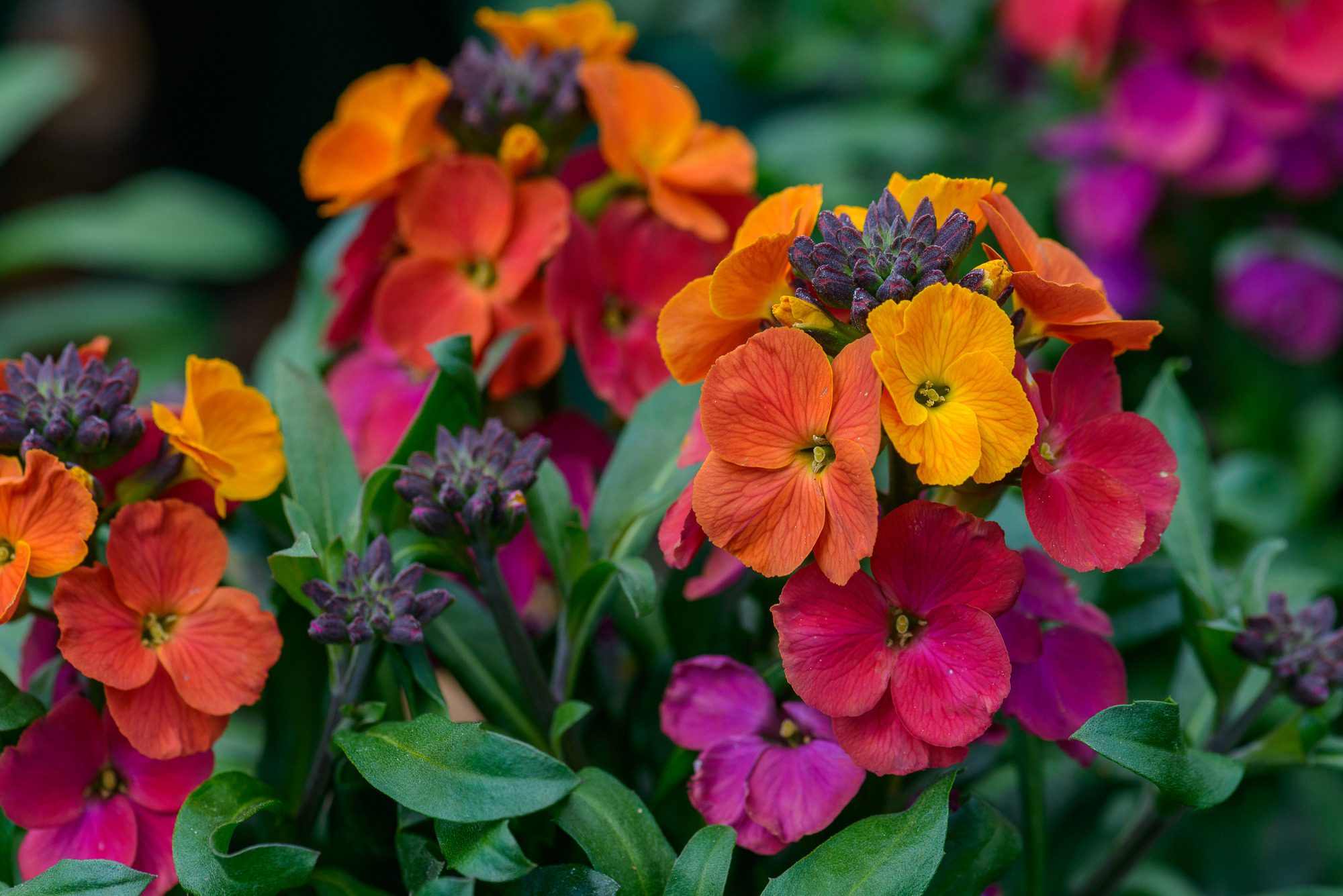 This spring to summer, evergreen perennial is loved by gardeners for a multitude of reasons. From purple to orange, they give a real colour splash for spring in a variety of tones from yellow to orange and lilac to purple. They can flower for months and bring great interest to any garden. Grow in full sun and well-drained soil, preferably slightly alkaline. They grow well in chalky soil and in coastal conditions. It's a low maintenance plant but can benefit from a light prune after flowering.
---
Shop for the plants mentioned in this article at your local Hillier Garden Centre
---
About the Author
Ellen Mary is a gardener, author and horticultural broadcaster who lives and breathes everything to do with plants and how they can improve quality of life.
She is a leading expert in wellbeing and in particular how nature and gardening can improve both physical and mental health, and has been recognised as one of the Top 5 Women Influencers in Horticulture.
Ellen has previously given talks on wellbeing at events such as RHS Chelsea, hosts a horticultural radio show on Future Radio and co-presents The Plant Based Podcast. She has also appeared and presented on TV in the UK & USA. She started her career in HR before turning to her true passion, gardening. Having discovered first-hand the health and wellbeing benefits that plants can have from personal experience, Ellen shares advice tips, advice and commentary on the power of plants from a holistic point of view for health. As well as studying horticulture with the RHS, Ellen is trained in social and therapeutic horticulture, Cognitive Behavioral Therapy (CBT) and now wellness coaching. She has run workshops, given talks and led courses, webinars and talks on the subject, and now shares her knowledge by helping others through wellness coaching.
Ellen sees her relationship with plants and the natural world as a holistic bubble that has helped her to navigate difficult times in her personal life. With gardening, plant based eating and her allotment acting as a saviour for her.
Find her online:
Website: https://www.ellenmarygardening.co.uk/
Instagram: @ellenmarygardening
Facebook: https://www.facebook.com/ellenmarygardening1/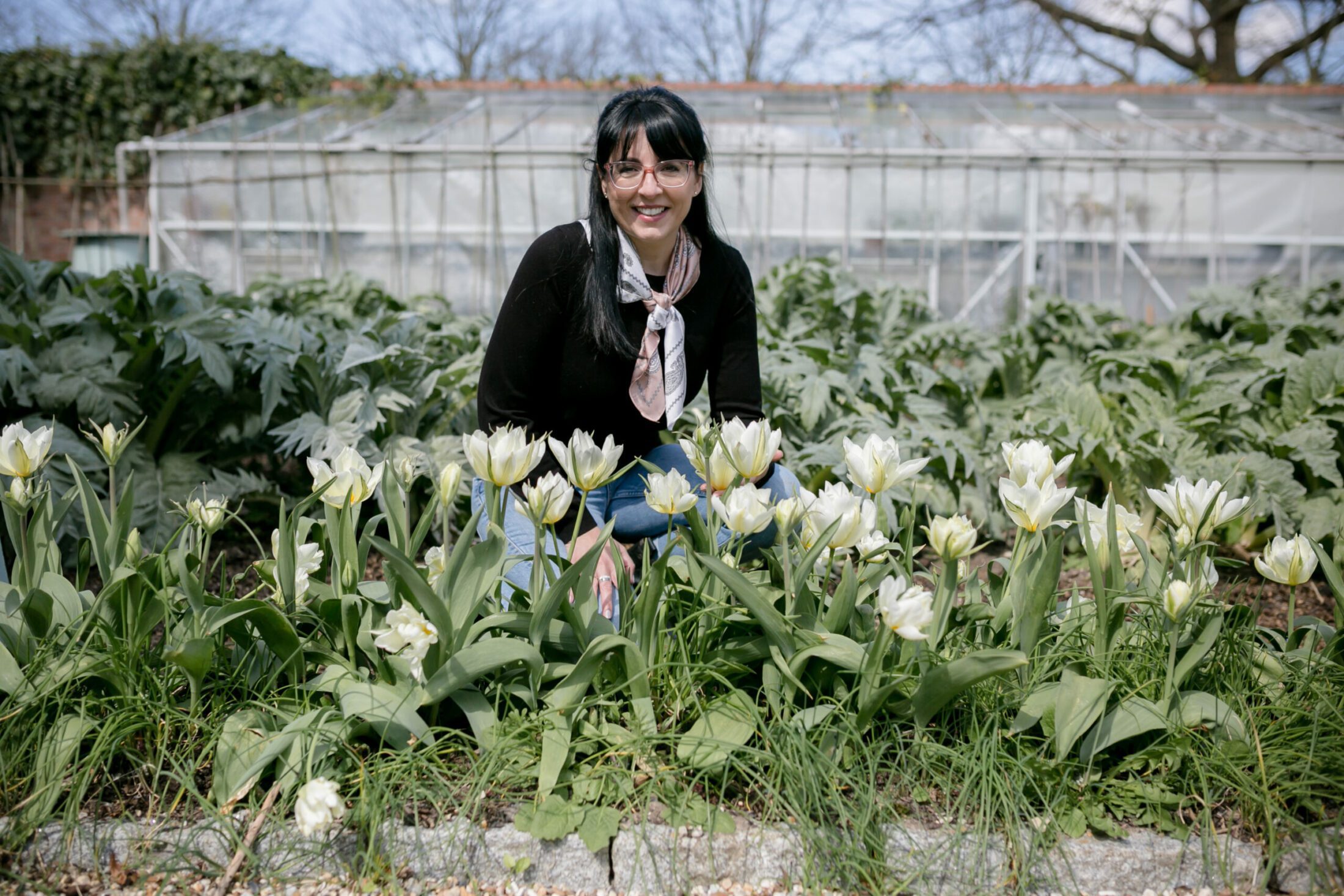 ---