Age Restricted Item
This product is restricted by age and will require confirmation on purchase, and ID on delivery to show that you are over 18.
Exceptional Item
Please note this is classed as an exceptional item due to its size and will incur a delivery surcharge at checkout.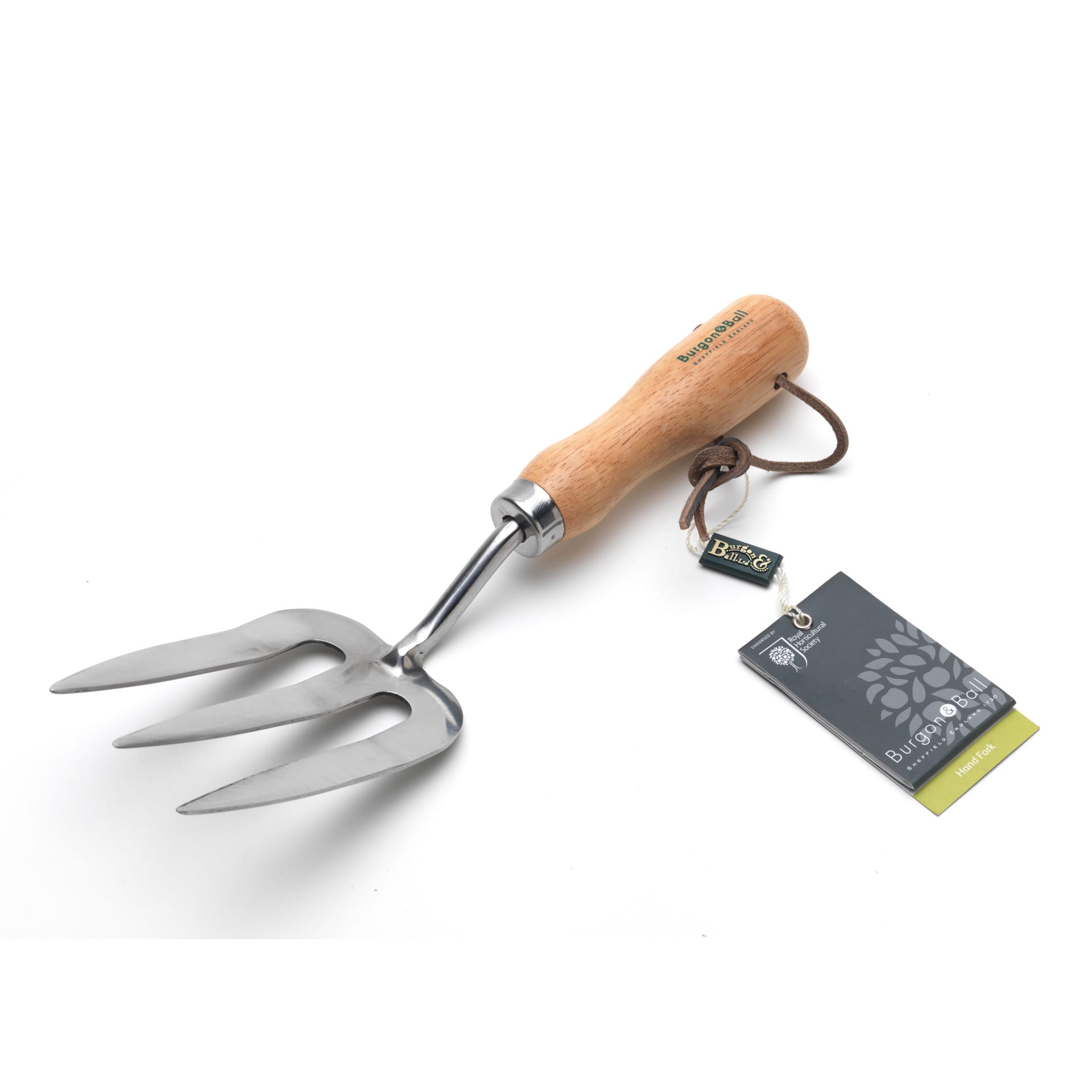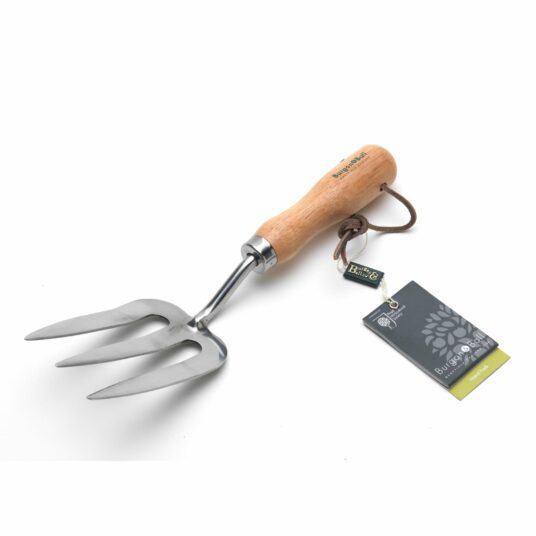 Burgon & Ball RHS Stainless Hand Fork
SKU: 00131081
To save products, log in to your Gardening Club account or create a free account.
Add to Basket
Could not add to basket, please try again.
Product Details
Our stainless steel garden hand fork is endorsed by the Royal Horticultural Society, perhaps the ultimate accolade in the gardening world. The perfect partner to our RHS-endorsed trowel, this beautiful hand fork is a design classic. The pointed tines (prongs) are specially hardened and tempered to withstand tough cultivating,  while the tang (or neck) is precision forged to the perfect angle for ergonomic working, and uses a different composition of steel for optimal strength in this important area of the tool. The stainless steel of the fork is highly resistant to rust and will look good for years to come, and a strong leather cord allows the fork to be hung up tidily when not in use. Like all our RHS endorsed stainless steel tools, this hand fork comes with our lifetime guarantee. You should never need to buy another fork!
Overall length 29cm, width 8cm.
Handle: 100% FSC© certified hardwood
Head: stainless steel
Hanging cord: leather
Weight: 228g
Gardening
109
5019360008484
Delivery Information
Standard Delivery

UK delivery shipped within 5 working days, Monday to Friday via DPD.

£6.99 Free delivery on orders over £100

Small Item Delivery (Applies to small items such as packets of seeds).

UK delivery shipped within 5 working days, Monday to Friday. Delivered via Royal Mail, or DPD.

£2.99

Gift Cards

UK delivery shipped within 48 hours, Monday to Friday, sent via Royal Mail.

Free

Furniture & Barbecue delivery

We can deliver to addresses in Bedfordshire, Berkshire, Buckinghamshire, Cornwall, Dorset, Devon, East Sussex, Essex, Gloucestershire, Hampshire, Herefordshire, Hertfordshire, Kent, London (addresses within the congestion charge zone will incur a surcharge) Northamptonshire, Oxfordshire, Somerset, Surrey, Warwickshire, West Sussex and Wiltshire.

For any locations outside of this, we are still able to deliver, but please contact us at onlineshop@hillier.co.uk for a bespoke delivery estimate.

Delivery to these regions, within 7-14 working days, Monday to Friday. Delivered by Hillier.

£14.99 Free delivery on orders over £499 (Addresses within the congestion charge zone will incur a surcharge)

Exceptional Item Surcharge

For over-sized items (such as heavy items over 10kg or large items over 1 metre) an additional surcharge will apply depending on the item and will be confirmed at checkout.

Confirmed at checkout.