Age Restricted Item
This product is restricted by age and will require confirmation on purchase, and ID on delivery to show that you are over 18.
Exceptional Item
Please note this is classed as an exceptional item due to its size and will incur a delivery surcharge at checkout.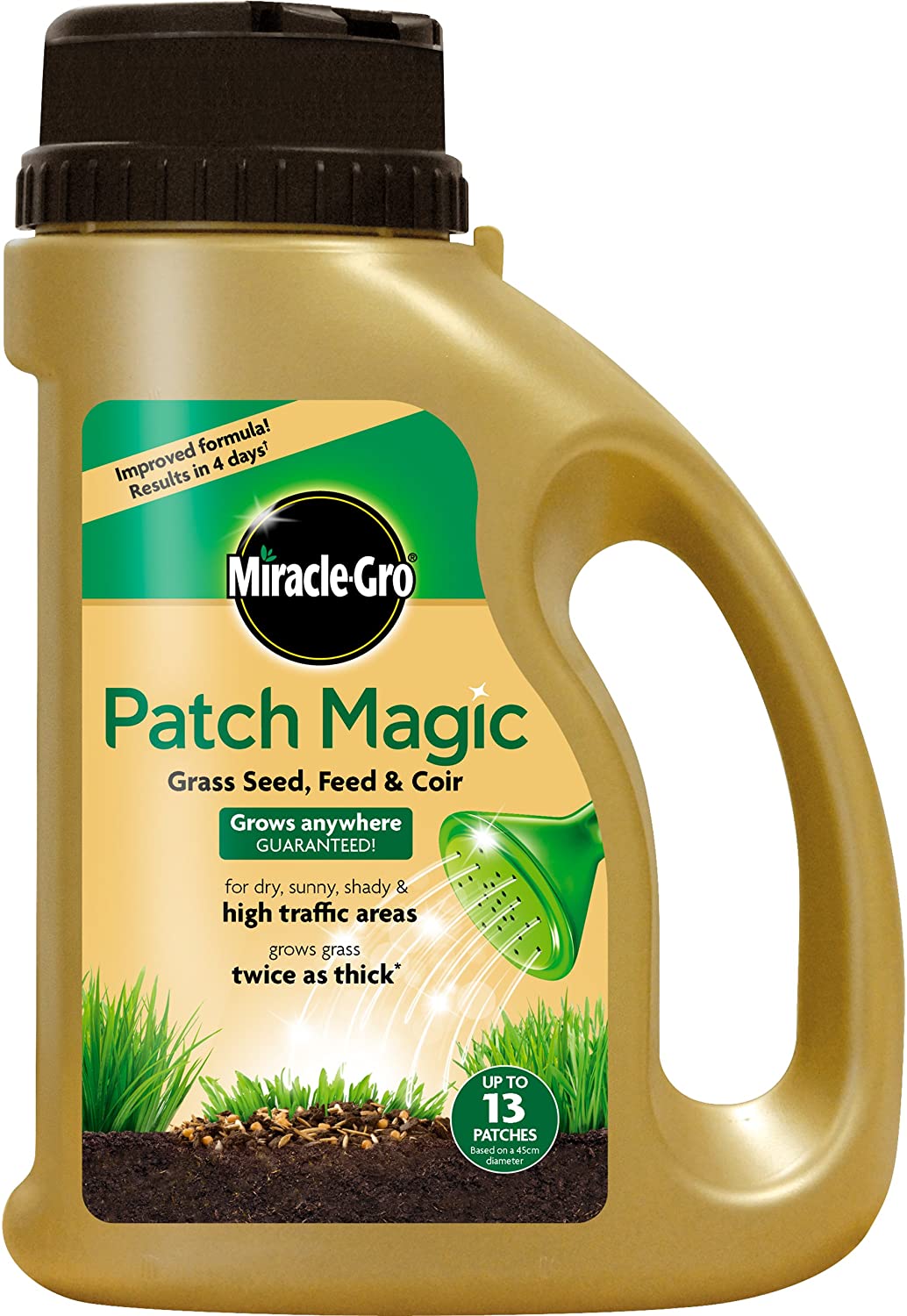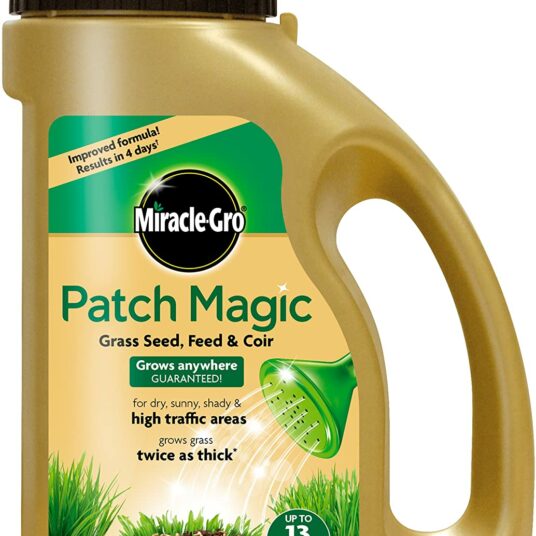 Miracle-Gro Patch Magic 1kg
SKU: 00176050
To save products, log in to your Gardening Club account or create a free account.
Add to Basket
Could not add to basket, please try again.
Product Details
Miracle-Gro Patch Magic Grass Seed, Feed & Coir contains a special binder that helps keep seed from washing away. It grows 2 times thicker than ordinary grass seed and the first shoots can be seen within just 4 days.
How to use:
For use from March to September.
Remove any dead grass from the patchy area, loosen the soil with a rake and give the area a thorough soaking with water.
Apply evenly as per the instructions, this is crucial as it makes all the difference to the success of germination.
Water in thoroughly until the coir has turned dark brown.
Regularly check to make sure the the coir does not dry out (will turn back to light brown), but don't over water!
In just one week or so, depending on weather conditions and temperatures, you should start to see your first shoots, then in the next few weeks your patches will start to blend in with the rest of your lawn.
Leave your new grass to grow and get established, it should not have any treatments applied to it until it is at least 6 months old.
Always read the label.
Gardening
345
5010272090567
Delivery Information
Standard Delivery

UK delivery shipped within 5 working days, Monday to Friday via DPD.

£7.99 Free delivery on orders over £250

Small Item Delivery (Applies to small items such as packets of seeds).

UK delivery shipped within 5 working days, Monday to Friday. Delivered via Royal Mail, or DPD.

£2.99

Gift Cards

UK delivery shipped the following working day, Monday to Friday, sent via Royal Mail.

Free

Furniture & Barbecue delivery

We can deliver to addresses in Bedfordshire, Berkshire, Buckinghamshire, Cornwall, Dorset, Devon, East Sussex, Essex, Gloucestershire, Hampshire, Herefordshire, Hertfordshire, Kent, London (addresses within the congestion charge zone will incur a surcharge) Northamptonshire, Oxfordshire, Somerset, Surrey, Warwickshire, West Sussex and Wiltshire.

For any locations outside of this, we are still able to deliver, but please contact us at onlineshop@hillier.co.uk for a bespoke delivery estimate.

Delivery to these regions, within 7-14 working days, Monday to Friday. Delivered by Hillier.

£14.99 Free delivery on orders over £499 (Addresses within the congestion charge zone will incur a surcharge)

Exceptional Item Surcharge

For over-sized items (such as heavy items over 10kg or large items over 1 metre) an additional surcharge will apply depending on the item and will be confirmed at checkout.

Confirmed at checkout.