Age Restricted Item
This product is restricted by age and will require confirmation on purchase, and ID on delivery to show that you are over 18.
Exceptional Item
Please note this is classed as an exceptional item due to its size and will incur a delivery surcharge at checkout.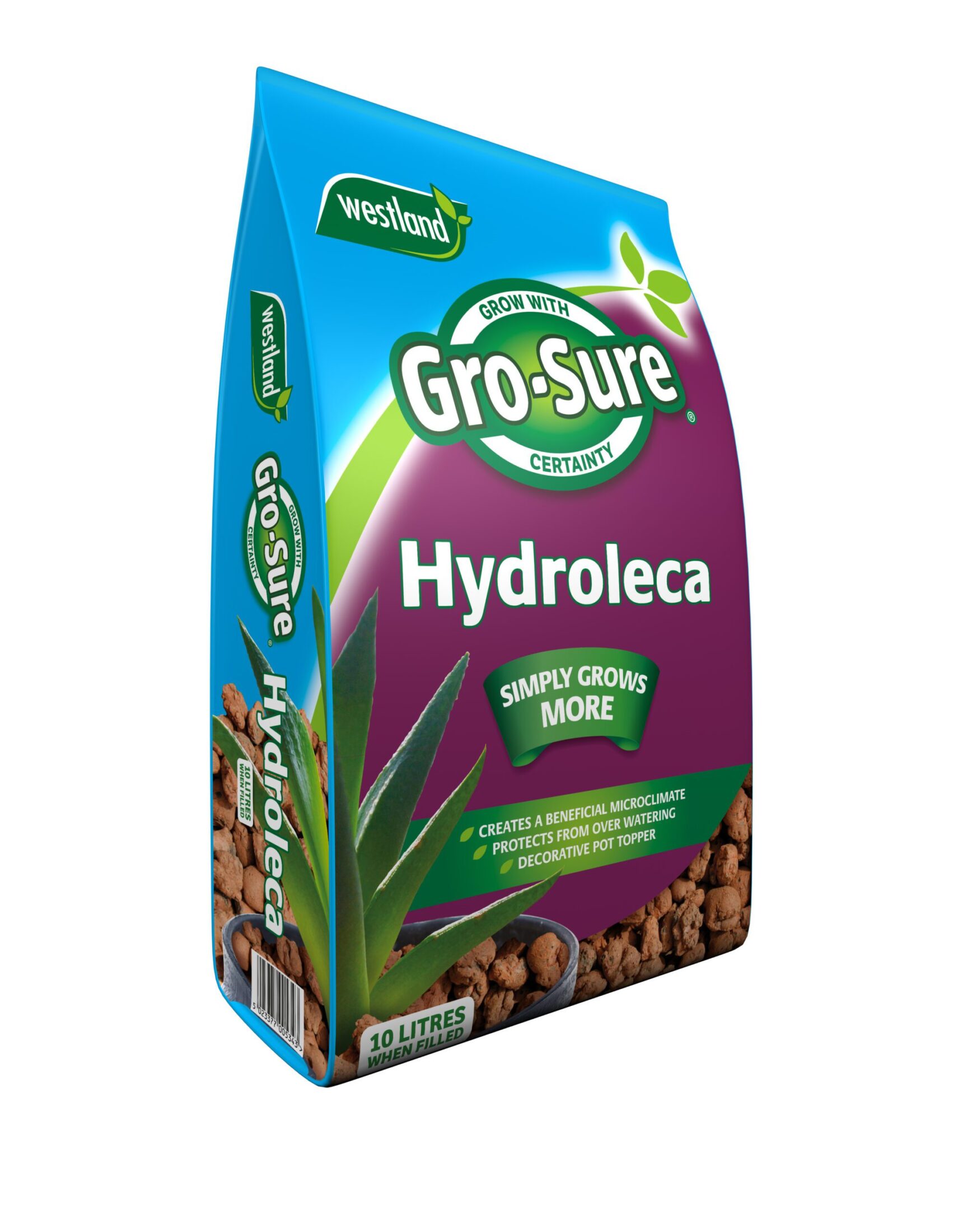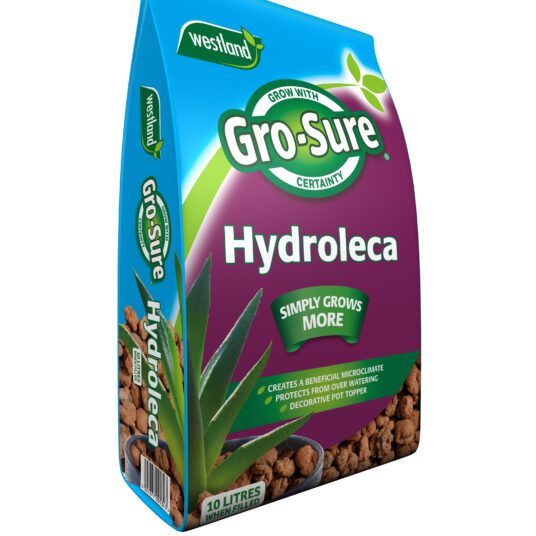 Hydroleca 10L
SKU: 00302216
To save products, log in to your Gardening Club account or create a free account.
Add to Basket
Could not add to basket, please try again.
Product Details
Decorative pot topper for indoor and outdoor use. Lightweight Granules absorb water and slowly release it. Protects from over-watering and creates a beneficial micro-climate. Ideal for crocking and improving humidity.
How to use:
For houseplant care, place the plant pot on a layer of Hydroleca which will absorb water and release it slowly to prevent root damage caused by the pot standing in water
For crocking, put a handful of Hydroleca in the bottom of pots and containers as crocks before filling with compost. This will provide good water retention and aeration, improving plant root growth and overall plant health.
For greenhouse benches, fill a tray with a 2cm layer of Hydroleca and place plant pots on top. Keep the Hydroleca moist so that it gradually releases moisture to the plants placed on its surface and improves greenhouse humidity.
For balconies and roof gardens, add Hydroleca to potting compost in a ratio of one part Hydroleca to three parts compost for lighter weight containers to grow a wide range of plants, including small trees and shrubs. Hydroleca can also be used as the drainage layer in a green roof planting of drought-tolerant plants such as sedums.
Gardening
5
5023377008016
Delivery Information
Standard Delivery

UK delivery shipped within 5 working days, Monday to Friday via DPD.

£7.99 Free delivery on orders over £250

Small Item Delivery (Applies to small items such as packets of seeds).

UK delivery shipped within 5 working days, Monday to Friday. Delivered via Royal Mail, or DPD.

£2.99

Gift Cards

UK delivery shipped within 48 hours, Monday to Friday, sent via Royal Mail.

Free

Furniture & Barbecue delivery

We can deliver to addresses in Bedfordshire, Berkshire, Buckinghamshire, Cornwall, Dorset, Devon, East Sussex, Essex, Gloucestershire, Hampshire, Herefordshire, Hertfordshire, Kent, London (addresses within the congestion charge zone will incur a surcharge) Northamptonshire, Oxfordshire, Somerset, Surrey, Warwickshire, West Sussex and Wiltshire.

For any locations outside of this, we are still able to deliver, but please contact us at onlineshop@hillier.co.uk for a bespoke delivery estimate.

Delivery to these regions, within 7-14 working days, Monday to Friday. Delivered by Hillier.

£14.99 Free delivery on orders over £499 (Addresses within the congestion charge zone will incur a surcharge)

Exceptional Item Surcharge

For over-sized items (such as heavy items over 10kg or large items over 1 metre) an additional surcharge will apply depending on the item and will be confirmed at checkout.

Confirmed at checkout.