We are delighted to announce that TREND Transformations, the kitchen and bathroom makeover company, is now open at Hillier Garden Centre Eastbourne. Find an announcement from the company below.
---
Bring your dream kitchen or bathroom to life without the cost and inconvenience of a major renovation. At TREND Transformations Eastbourne, we are the experts at less mess and less fuss kitchen designs and update solutions.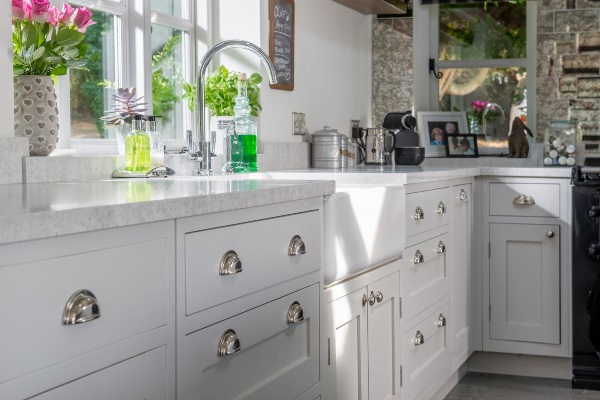 If you're happy with your existing layout, our service is the ideal way to beautifully remodel and reinvent key areas of your home. Whether your kitchen is dated, or you fancy a change, there are plenty of good reasons to remodel, rather than start from scratch.
Combining finest quality Italian granite, stone and glass with state-of-the-art polymer technology, our worktops can be fitted on top of your existing surfaces to achieve stunning results without the mess and disruption you might normally expect.
With over 12,000 design combinations, it is simple to create your dream traditional or contemporary kitchen look. Whether you are looking for a modern marble design, the industrial look of concrete, or a more classic granite or grey quartz style, we have something for you at TREND Transformations Eastbourne.
Come and visit our showroom in Hillier Garden Centre today and we can discuss your kitchen and bathroom needs to offer you a bespoke package to suit your exact requirements. The end results will exceed your expectations.
---
Visit TREND Transformations at Hillier Garden Centre Eastbourne
---