September heralds the start of autumn and a noticeable change of season. As days get shorter, nature gradually transforms towards spectacular fiery reds and golds — although there are often beautiful balmy days in the garden to be had. This is the month to begin repairing summer damage and preparing for the following spring while appreciating the beautiful colour still around.
Read our guide to September gardening jobs to find out what to do this month and helpful gardening tips from our Hillier experts to keep your garden at its best.
---
What to Enjoy Now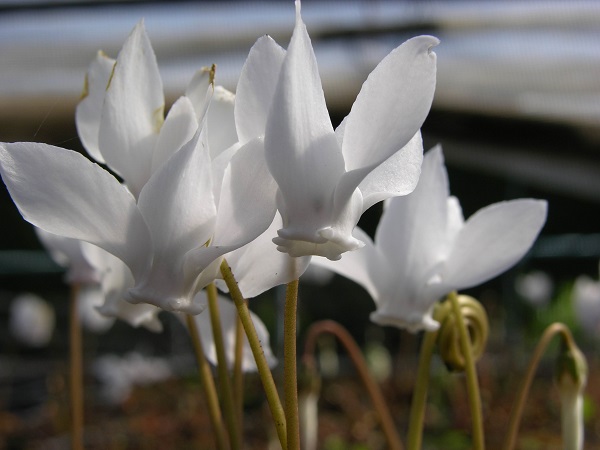 Cyclamen hederifolium, a hardy variety with white to pink flowers
---
Gardening is as much about appreciating the beautiful now as planning and planting for the future. Enjoy these plants in your garden and home this month:
Flowering Now
Climbers: autumn-flowering clematis varieties, Ipomoea tricolor (morning glory)
Autumn-flowering shrubs: abelia, abutilon, buddleja, ceanothus, ceratostigma, fuchsia, hibiscus, Hydrangea (annabelle, macrophylla and paniculata), Vinca major
Perennials: achillea, agapanthus, alstroemeria, Japanese anemones, aster, astrantia, chrysanthemums (frutescens or indicum), coreopsis, cosmos, crocosmia, Cyclamen hederifolium, dahlias, echinacea, gazania, geranium, gerbera, helenium, leucanthemum, marguerite, marigolds, nigella, penstemon, rudbeckia, salvia, scabiosa, sunflowers
Autumn bedding plants: Cyclamen persicum, pansies, violas
Alpines: Phlox, saxifrage, sedum
Ornamental Fruit and Berries
Great berries: Pyracantha, Skimmia
Ornamental fruit: Malus
Great for Foliage and Structure
Key shrubs and trees: Acer palmatum varieties, cordyline, cornus, fatsia, leucothoe, liquidambar, physocarpus, Pieris japonica, sambucas
Perennials: Cannas, cynara, eryngium, hostas, heucheras, phormium, tiarellas
Palms: Phoenix palms and trachycarpus
Ornamental grasses: miscanthus, stipa
Ferns: Athyrium, dryopteris, matteucia, osmunda, polystichum
Houseplants
Flowering now: Begonias, kalanchoe, orchids, roses
Great for foliage: Adiantum (and other ferns), alocasia, chlorophytum, cordyline, ficus, kentia, monstera, schefflera, cacti and succulents
---
What to Plant Now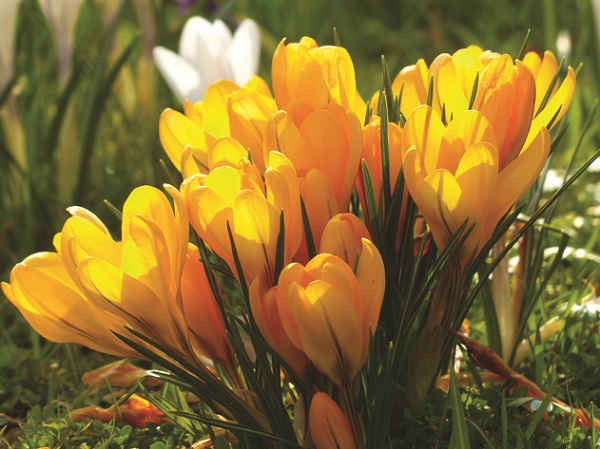 Plant spring-flowering bulb varieties now to ensure beautiful colour greets you in the New Year
---
As the garden gradually transforms from summer to autumn colour, you can plant for instant impact and begin to plan and plant for the following spring.
Planting for Instant Impact
Gardening is often about the patient process of growing from seed, bulb or small plant and nurturing it over time. If you want to balance this out with immediate colour, foliage and scale in your garden, you can always find larger plants or those in bloom right now for instant impact. Be sure to water newly planted gardens often, particularly in the warmer summer months.
Simply browse the 'flowering now' list above. Many of these plants will be available from the Garden Centre for immediate enjoyment and, once planted, should continue to develop year after year.
What to Plant for Future Interest
Spring-flowering bulbs. September is the ideal month to plant crocus, hyacinth and narcissi varieties
Hillier tip: if you want your hyacinths to flower in time for Christmas, choose prepared hyacinths
Trees and shrubs. Autumn is the perfect time to plant shrubs, giving them plenty of time to get roots out before the next growing season in the spring.
Hillier tip: Autumn rain should mean it is easier to keep newly planted trees and shrubs watered as they establish, but don't just rely on rainfall – they will need extra water in any spells of drier weather throughout the first year.
---
Grow Your Own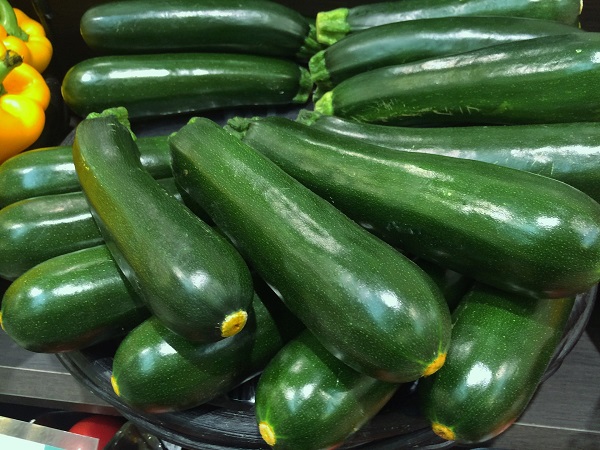 You may discover you have a glut of courgettes this month, among other produce
---
September is one of the most prolific months for produce, with a bumper harvest of fruit and vegetables to pick.
Sow Outdoors
There is still time to plant those crops that are either fast-growing, or those that will over winter.
Sow lettuces, winter spinach, radishes, rocket and turnips
If you are not planning to plant crops in autumn, consider sowing 'green manure'. Plants such as field beans, mustard or a seed mix will add nutrients to your soil for next spring, provide habitat for beneficial insects to overwinter and help keep down the weeds.
Harvest Now
Many herbs improve in growth the more they are used – so be sure to pick and flavour your cooking!
Harvest apples, aubergines, beetroot, blackberries, broccoli, carrots, cauliflower, celery, chilli peppers, courgette, cucumber, kale, leeks, lettuce, onions, parsnips, peas, pears, plums, potatoes (maincrop), pumpkins, radishes, autumn-fruiting raspberries, rocket, runner beans, spinach, squash, strawberries, swede, sweetcorn, tomatoes
Hillier tip: Got a glut of produce and need some inspiration on how to use them? View our Recipe Collection for a number of delicious recipe ideas, all created by our Hillier Development Chef.
Other Grow Your Own Activities
This month, you may want to begin your autumn clear-up in the vegetable patch. Weed and dig up finished crops.
---
What to Do in the Garden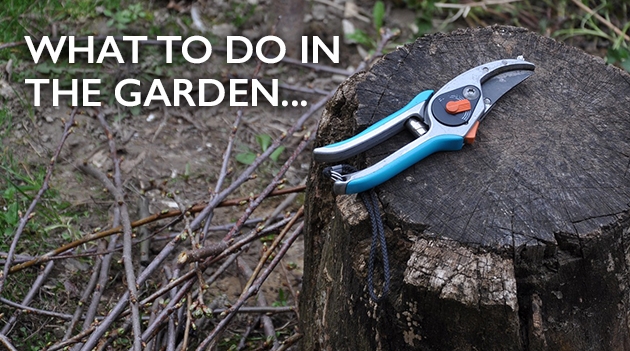 Our gardens have offered us beautiful blooms throughout spring and summer and, as autumn arrives, it's time for us to repay this kindness with care and repair activities.
Plants to Prune
Prune perennials. Cut collapsed stems at the base with secateurs and remove any dying leaves.
Divide / split mature perennials. They can be moved to other parts of the garden to invigorate growth the following year.
Plants to Feed
Continue to apply a good feed regularly, particularly to containers and baskets, to prolong flowering time
Plants to Protect
Roses that have grown tall can potentially sway and bend in the wind (wind rock). Cut back the stems by roughly one third to protect them.
Lawncare & Gardencare
Collect and compost fallen leaves.
Hillier tip: Leave a few small piles of leaves in tucked away spots on the ground as shelter for overwintering wildlife
The autumn months are the best for lawn maintenance, when the lawn's growth has slowed.
Scarify your lawn to remove unsightly thatch using a manual lawn rake or powered scarifier
Aerate your lawn to get oxygen to the roots of the grass. Use a garden fork or hollowtine aerator and create 15cm deep spikes spaces 30cm apart all across the lawn
Flatten unsightly bumps in the lawn by lifting and rolling back the turf, removing or adding soil below until flat, pulling the turf back over and watering generously
Sow grass seed to repair any patches or worn areas.
Hillier tip: For detailed information and tips on caring for your lawn in autumn, reading our Guide to the Perfect Lawn.
Tidy borders. Weed. Dig up annuals and add to your compost heap. Replant with winter bedding plants, like pansies and violas.
Plan and create new borders. When digging, apply a good volume of manure and use the 'double-digging' technique.
Hillier tip: To double-dig, dig a trench 1 spade deep and around a foot wide at one edge of your veg patch. Then, dig over the soil at the bottom of this trench with a fork, to another spade's depth and incorporate manure or other organic matter. You then dig a second trench next to the first, turning the top layer of soil over on top of the first trench you dug. Then you dig over and incorporate manure in the bottom of your new trench in the same way. Then a third trench and so on all the way down your veg patch to the end , and you fill in the top of the final trench with the soil you dug out at the start of the first trench.
Accelerate your compost production. Add a compost maker to speed up the process of producing rich, dark, crumbly compost.
Safely dispose of garden waste. Use a dustbin incinerator for waste items such as paper and wood.
Bring light back to your greenhouse. Remove any shade put up during summer and clean and disinfect windows inside and out.
---
Birds and Wildlife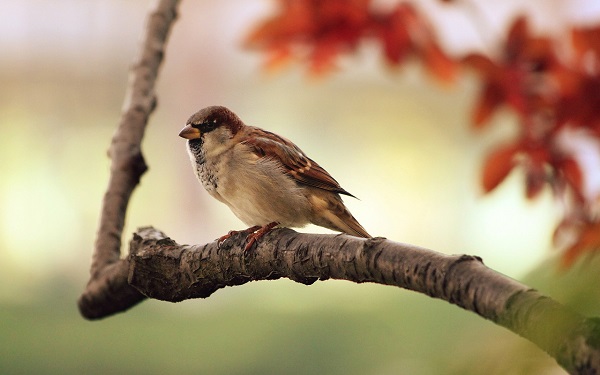 Autumn is a season of transition for birds as they seek out food to fuel their long migration or moult in preparation for winter. This is the season to support them with extra food and clean water in a safe environment.
Provide bird food with high-fat content, like suet fat snax. Feed regularly
Top up water frequently
If you put up a nest box in autumn, it can provide winter shelter as well as a place to nest once spring arrives
If you already have a nest box, clean it between 1st September and 31st January, once any chicks have fledged
Hillier tip: Read more about looking after our winged friends in our guide to year-round bird care.
Butterflies and bees will thank you for growing a range of late-flowering nectar plants, such as buddleja, abelia, dahlias, salvias, sedum and Verbena bonariensis.
---
Monthly Tool Checklist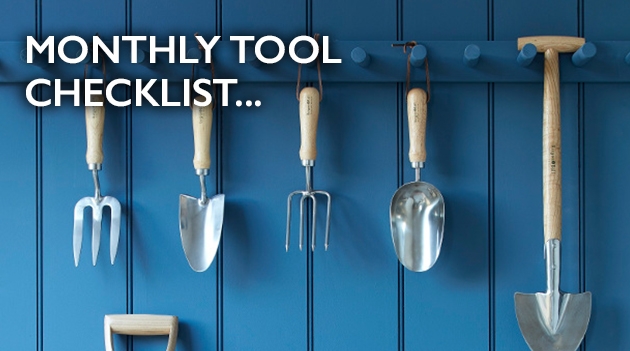 Some of the essential garden tools and products we recommend to have ready in your shed.
For planting autumn shrubs and bedding plants:
Trowel, spade, multi-purpose compost, hosepipe / watering can
For planting bulbs:
Bulb planter, bulb compost, kneepads or kneelers
For lawncare:
Clean Lawn, grass seed (e.g. Gro-Sure Smart Seed Fast Start), garden fork (or hollowtine aerator), lawn rake (or powered scarifier), Miracle-Gro Evergreen Autumn, Miracle-Gro Patch Magic, spade (for flattening), Viano RHS Recovery
For your autumn clear up:
Bincinerator, decorative mini bark, Garotta compost maker, leaf grabbers / rake, pop-up bag, soil rake, warm gardening gloves
For pruning and deadheading:
Pruning shears / secateurs
Was This Article Helpful?
Join the Hillier Gardening Club to get the latest gardening news and advice
Find Out More