As the days get cooler and significantly shorter, levels of activity in the garden gradually decrease in November. This is the time to make sure you have planted for winter colour and the following spring, to complete your garden tidy and to take care of the birds and animals as the temperature drops.
Read our guide to November gardening jobs to find out what to do now, what to plant this month and helpful gardening tips from our Hillier experts to keep your garden at its best.
---
What to Enjoy in your Garden in November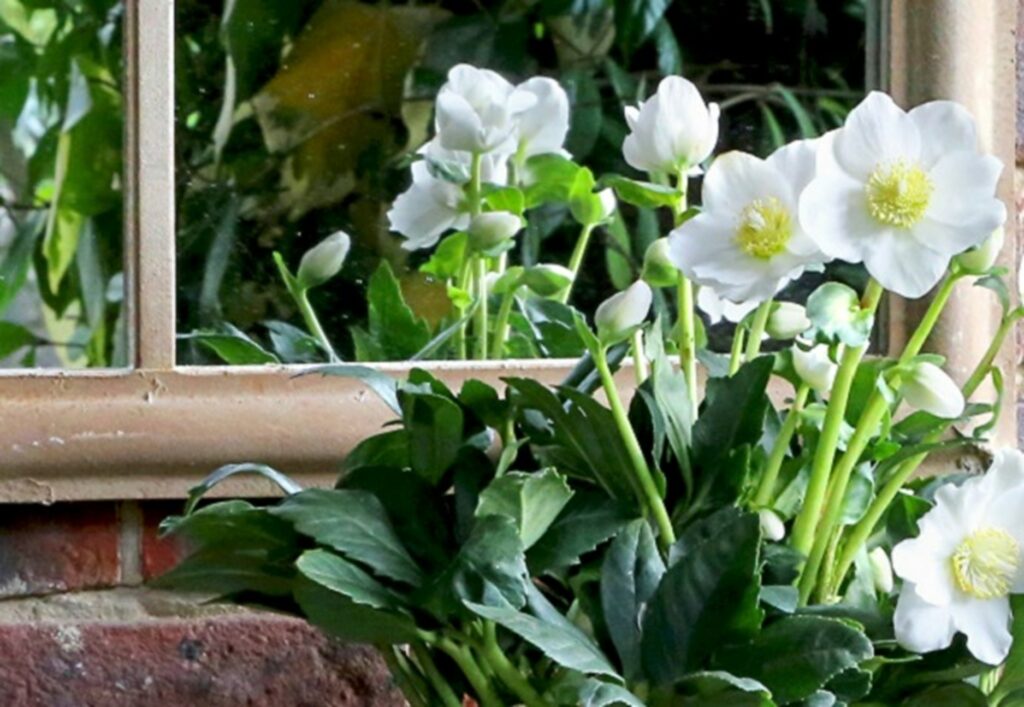 Gardening is as much about appreciating the beautiful now as planning and planting for the future. Enjoy these plants in your garden and home this month:
Plants flowering in November
Hardy cyclamen (like coum and hederifolium)
Autumn-winter bedding plants: pansies and violas
Winter-flowering hellebore varieties, like Helleborus niger HGC 'Wintergold', Helleborus x ericsmithii HGC 'Shooting Star' and Helleborus x ballardiae HGC 'Merlin'
Key shrubs: Calluna vulgaris (heather), skimmia (colourful buds throughout autumn, opening in late winter)
Fantastic Foliage
Ornamental grasses
Key shrubs and trees: Acer palmatum varieties, cornus, liquidambar, prunus varieties
Heuchera
Conifers
Fruit and Berries
Great berries: Callicarpa, Gaultheria procumbens, cotoneaster (e.g. C. 'Berried Treasure'), pyracantha and skimmia
Houseplants
Amaryllis, cyclamen, ivy, schlumbergera (Christmas Cactus)
---
What to Plant in November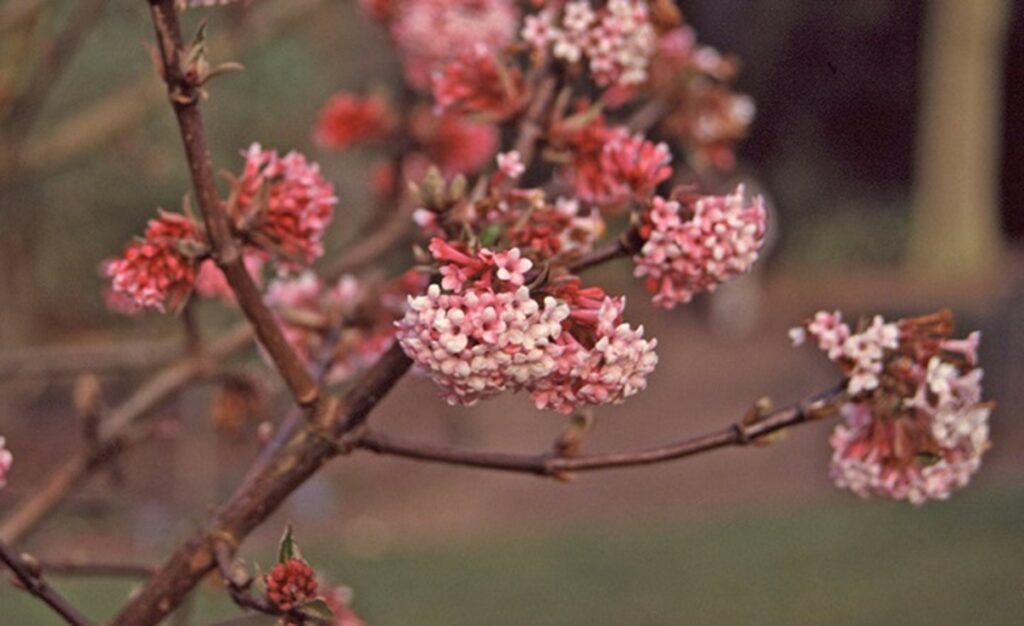 Before the ground gets too hard, November is the month to make sure you have planted for autumn colour and to sow the last of the spring flowering bulbs.
What to Plant for Instant Impact
Gardening is often about the patient process of growing from seed, bulb or small plant and nurturing it over time. If you want to balance this out with immediate colour, scale and foliage in your garden, you can always find larger plants or those in bloom right now for instant impact. Be sure to water newly planted gardens often.
Simply browse the 'what to enjoy now' list above. Many of these plants will be available from the Garden Centre for immediate enjoyment and once planted, should continue to develop year after year.
What to Plant for Future Interest
Winter flowering shrubs: camellia, sarcococca and viburnum
Hillier Tip: Some shrubs including Sarcococca and Viburnum x bodnantense 'Dawn' have beautiful scents. Plant near a path or doorway to bring a delightful fragrance into your winter garden.
Trees, as long as the ground isn't frozen
Hillier Tip: Some brilliant trees for winter interest include Betula pendula (Silver birch) and Prunus serrula (Tibetan cherry) for bark colour and Prunus subhiertella 'Autumnalis' (Rosebud cherry), which flowers from late autumn onwards
November is the best month to plant spring flowering tulip bulbs. By waiting until November to plant, you can minimise the risk of tulip fire
Hedging plants and soft fruit
Hillier tip: November is a great month to plant hedging and soft fruit, not only because they are available but because the soil is still warm and there is time for them to establish strong roots before the dry months begin.
---
What to grow in November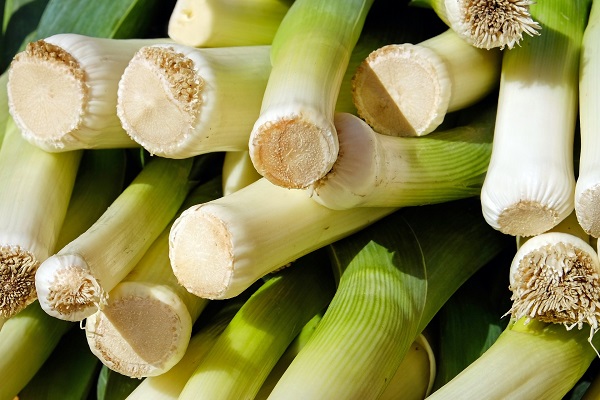 November is a quiet month for sowing in your allotment or vegetable patch, but a number of delicious vegetables should be ready to harvest.
Harvest Now
Leeks, Parsnips, Kale, Rocket, Pumpkins and Squash
---
Gardening Jobs for November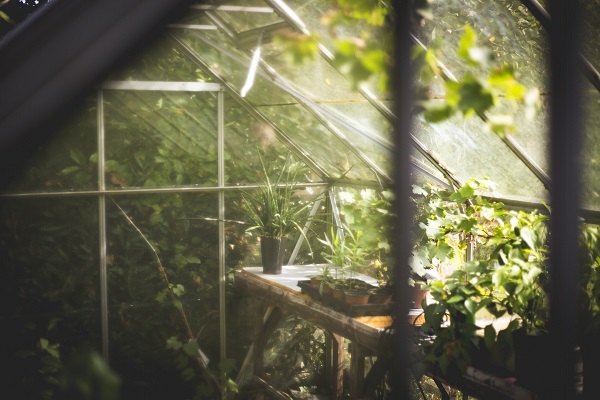 Frosts can arrive in November, or sometimes earlier. It's essential that your plants and garden are prepared before the cold bites. If you haven't already, be sure to put frost protection in place this month.
Plants to Prune
Roses that have grown tall can potentially sway and bend in the wind (wind rock). Cut back the stems by roughly one third to protect them
Plants to Move
If you haven't already, you need to think about protection for tender perennials. Practically, lifting and storing them is not realistic for many people. Pots however, can be moved to a place most likely to receive any winter sun for warmth and stood on pot feet. Pot feet also prevent water logging, which can cause root death
Hillier tip: We like to cover the surface of any pots with a thick layer of coarse bark chips to offer extra winter protection. If the weather is likely to turn very cold, have hessian sacking or old carpet on standby to drape over the top and sides of pots for temporary insulation protecting plants and the pot itself
If you are lifting and storing plants in your greenhouse, this is a good time to give your greenhouse a routine maintenance check. Reduce the risk of frost damage to your plants and cut your greenhouse heating bills by clipping a layer of special greenhouse bubble insulation to the inside of your greenhouse frame,
Plants to Protect
For plants not growing in pots, you may like to protect them with a layer of mulch or by covering with a coldframe.
Tender shrubs can be given some protection by sprinkling Sulphate of Potash around the base in November to toughen up the foliage. It is worth having a horticultural fleece on standby, fasten on with clothes pegs for temporary insulation when it turns very cold.
Hillier tip: If horticultural fleece is left on for the whole of the winter, it will likely come undone in gales and may be detrimental to the plant's health
Wrap grease bands around fruit trees to prevent overwintering winter moth
Lawncare
This is a great month to get rid of any moss growing on your lawn by using moss kill. Then the dead moss can be removed at the same time as raking up leaves. A great alternative to traditional lawn products, a number of 'no rake' formulations are now available. These contain bacteria that digest the dead moss, turning it into feed for your grass, resulting in no black patches and no raking!
Hillier tip: Raking up leaves is good for your lawn health. But, in your flower beds you will need to decide whether to keep them leaf free or leave some. Raking up leaves is good for plant health, but is not so good for overwintering insects and birds like thrushes and blackbirds.
Weather Readiness
To prevent garden taps freezing over, we recommend insulated tap protectors
Keep your paths and driveway safe by having some de-icing salt stored away, ready to sprinkle over any persistent icy patches
---
Looking After Birds and Wildlife in November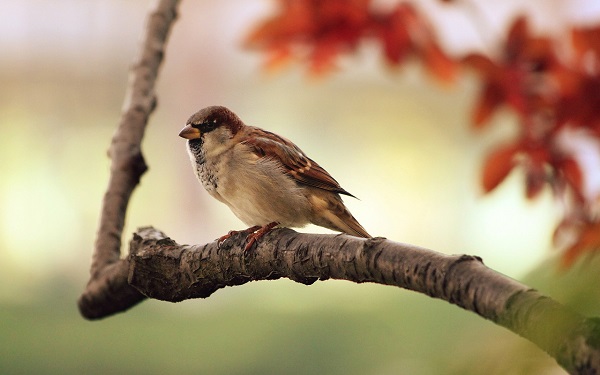 Help birds find extra sustenance as days get shorter and prepare their homes for the New Year.
Clean your nest box, if you have one, between September and January once any chicks have fledged
Feed regularly. Provide bird food with a high-fat content, like suet fat snax, to support migrating birds
Top up water frequently, ensure it stays clean and does not freeze over
Hillier tip: Read more about looking after our winged friends in our guide to year-round bird care.

As winter gets closer, support animals as they prepare for hibernation or their winter slow down.
Create leaf and log piles in your garden for insects and hedgehogs to shelter in. Be careful not to tidy or disturb these during the winter months
Grow plants that are sources of winter nectar, such as mahonia, hellebores and Lonicera fragrantissima (winter honeysuckle)
Move any bug or bee houses to a sheltered, frost-free spot
Read more in our guide to supporting animal hibernation.
---
Monthly Gardening Tool Checklist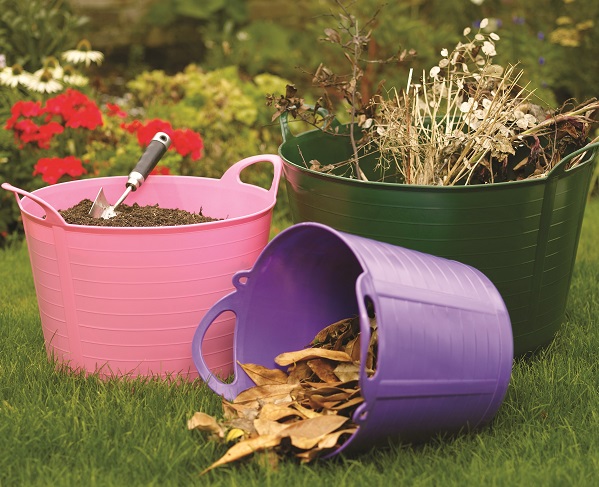 Some of the essential garden tools and products we recommend to have ready in your shed.
Planting autumn shrubs and bedding plants:
Trowel, spade, multipurpose compost, hosepipe/watering can
Planting bulbs:
Bulb planter, bulb compost, kneepads or kneelers
Lawn care:
Moss kill or all-in-one lawn product, leaf rake, flexi tubs

(see image – helpful for any kinds of gardening care and maintenance),

spreader
Pruning:
Pruning shears, tough gardening gloves
Frost protection:
Pot feet, bark chips, coldframe, mulch, greenhouse bubble insulation, horticultural fleece, sulphate of potash
Autumn tidy:
Leaf grabbers, pop-up bags, wheelbarrow, leaf rake, dustbin incinerator, Garotta compost starter
---
Ready for Christmas in the garden? Discover your December garden.
---
Was This Article Helpful?
Join the Hillier Gardening Club to get the latest gardening news and advice
Find Out More