Creating an herbaceous border can be a daunting process, particularly if you have envisaged a beautiful abundance of flowers already. The perfect combination of colours, shapes and touches can accumulate into the most spectacular display of gardening talent. Blooming between March and October, planting a variety of perennials can produce immediate effects but with a little careful planning you can appreciate your flowers for a greater portion of the year.
Popular in cottage gardens and stately homes, herbaceous borders can really showcase your design skills when transferred into your own outside space. Whilst the results appear remarkably expert, any keen gardener has the ability to create a border that is just as beautiful as the ones that you admire.
---
Early Spring Bloom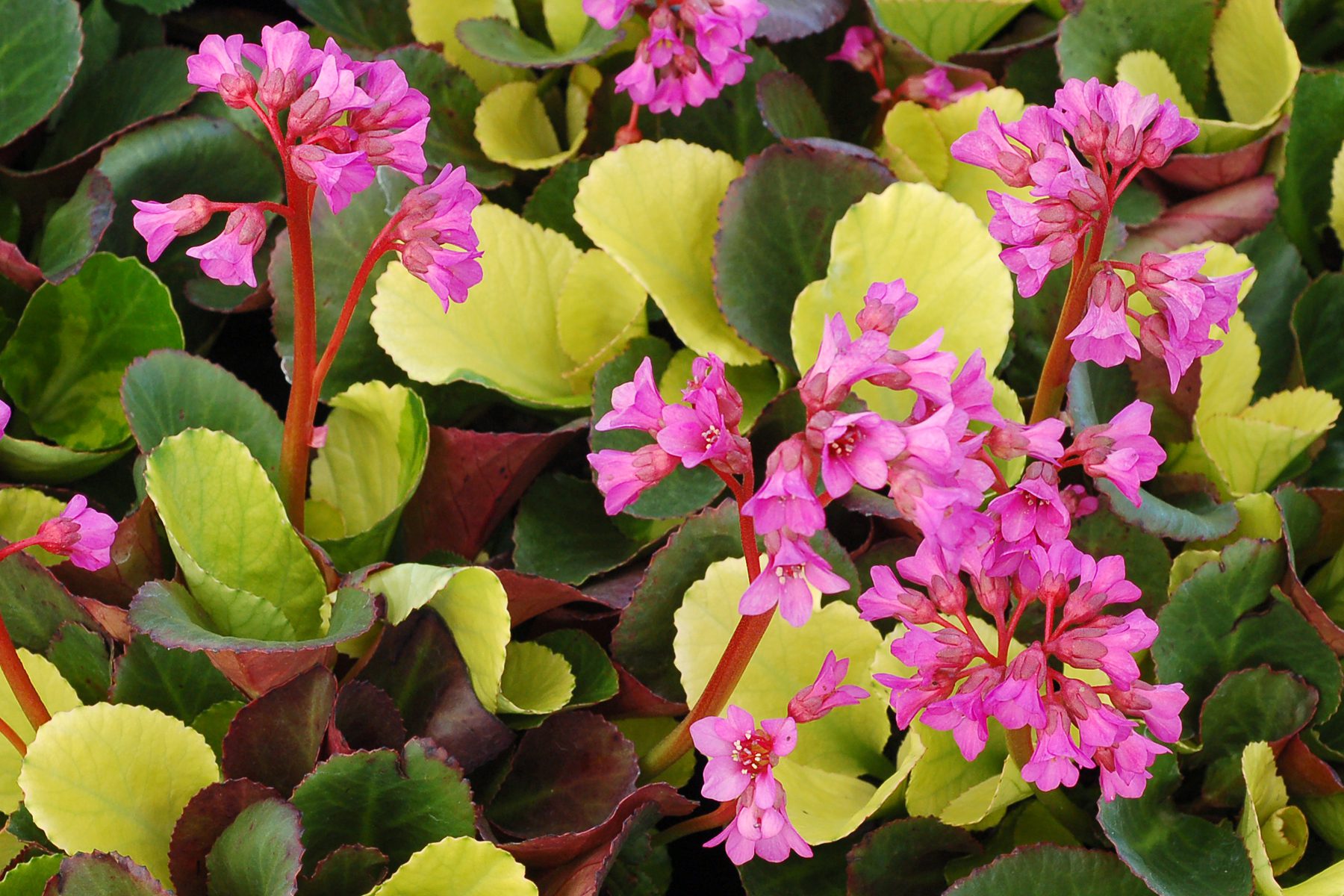 Most of your early spring colour will come from bulbs planted the previous autumn but you can also buy potted bulbs already growing in early spring that will provide immediate impact. Daffodils, Snowdrops, Hyacinths and Crocus are stunning representations of the spring season with their strong colours. Spring flowering hellebores are also a fantastic way of bringing in sought after vibrancy. Bergenia, commonly known as Elephant Ears, is a great option for your border with a backdrop of leathery rounded leaves that highlight its pink or white flowers come spring.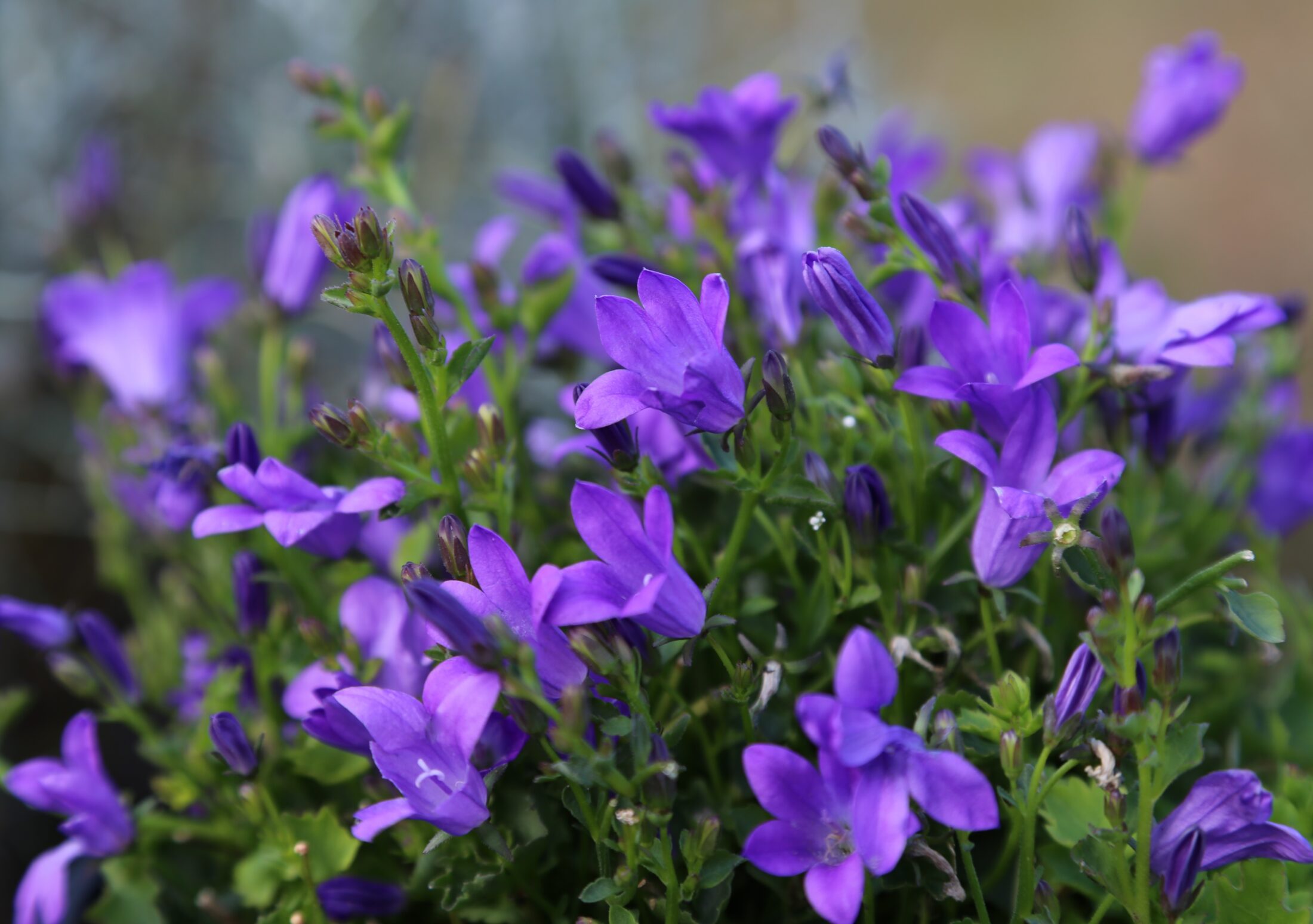 For late March and early April flowerings, Campanula 'Catharina' delivers a luxurious lilac-blue show with a delicate and subtle tone. Scabiosa 'Butterfly Blue' and Scabiosa 'Pink Mist' will introduce pastel shades, whilst Erysimum will provide a beautiful variety of colour from March to late October. The striking blue mass of Lithodora with its attractive flowers and vast ground cover, attracts the eye across the border and should provide wonderful coverage into the late summer.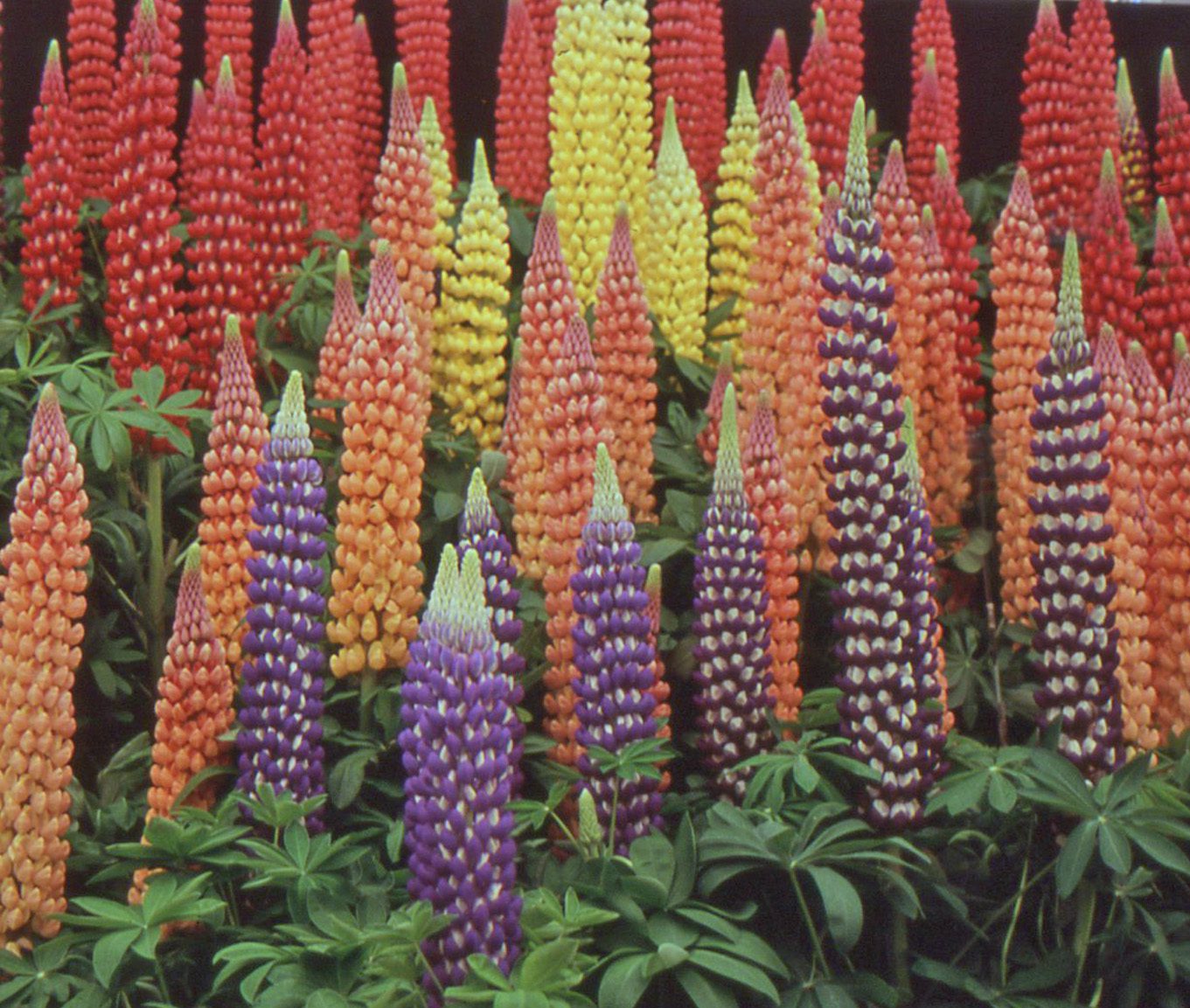 Both Peonies and Lupins will bloom in late spring and are fantastic options for filling in any gaps that you may have in your border or they can act in a structural format, bringing depth and height respectively. Ensure to invest in an herbaceous support for your Peonies, as the spectacular flowers are often so big, they pull the stems over. Lupins are brilliant plants to add into your herbaceous border as they act as a natural fertiliser, 'fixing' nitrogen from the air to feed the soil below. Be certain to deadhead your Lupins to give them an opportunity to grow side shoots so your border continues to flower.
---
Spring Planting For Summer Rewards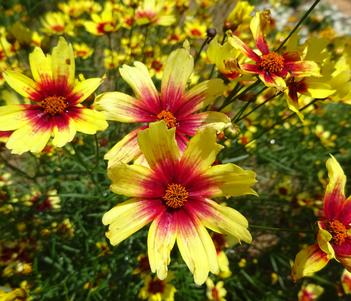 As the weather begins to warm up, so do the colours in your border. The boldness of yellows, oranges and reds are provided by Coreopsis, Geum and Gaillardia, whilst Veronica and Nepeta add a more understated but often-needed contrast in their cool shades. Delphiniums are attractive from all angles of your border and add stunning colour whilst not taking up too much ground space within your design. It is best to help Delphiniums by planting them towards the back of your border to protect their stems from the wind, by purchasing a support that will help to keep them upright or by positioning other plants around for sturdiness. Gaura, often with lovely red tinged foliage, is a very delicate summer flower of pink or white that floats effortlessly in the breeze. With their small form and wild mass of leaves, their soft colouring can be a nice transition for other shades around.
---
Autumn Wonder And Winter Marvel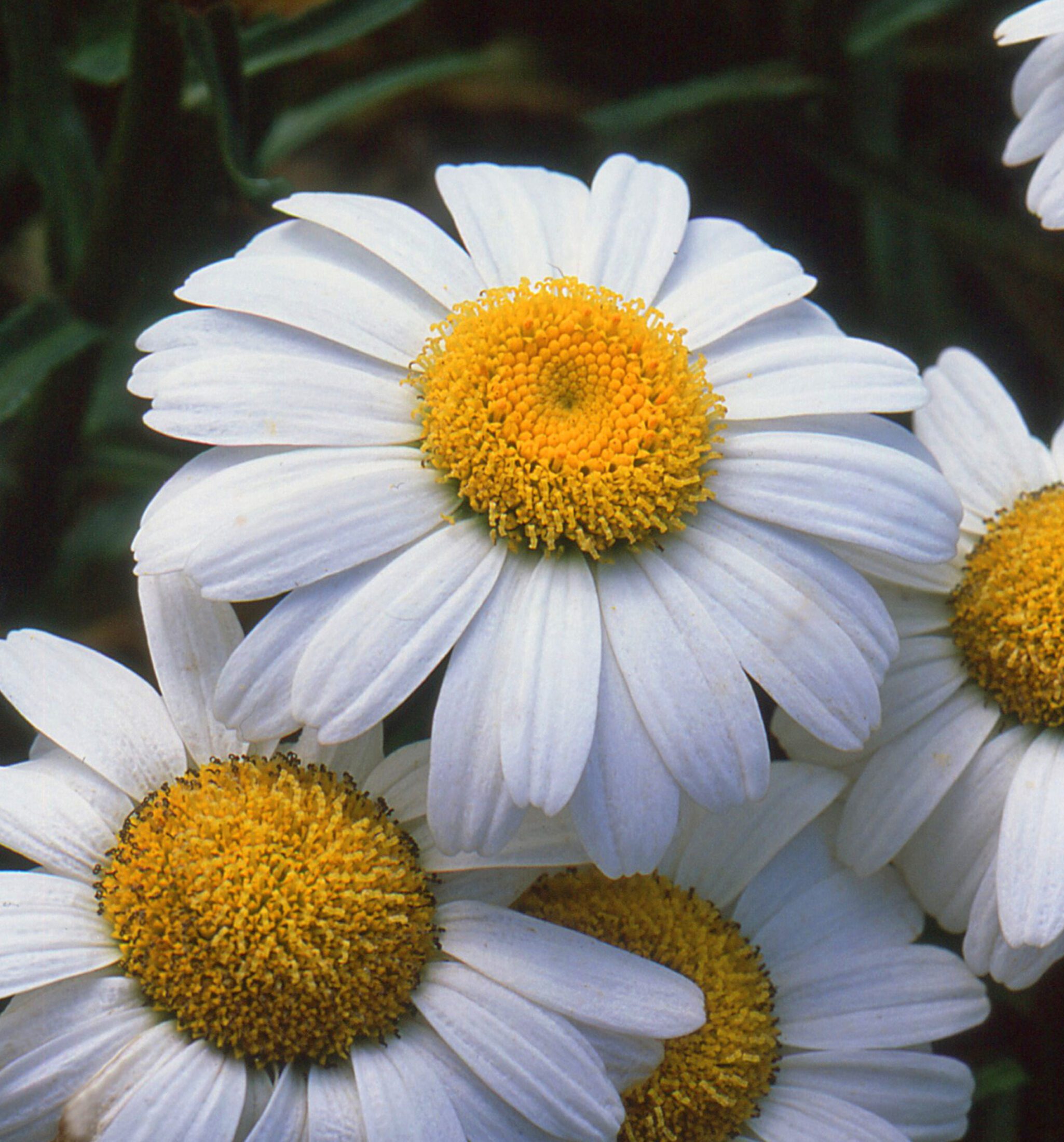 Your herbaceous border doesn't need to end even after the summer has passed. Many herbaceous perennials will flower well into the early autumn, especially if we enjoy some late summer sun. Leucanthemum has a nice, tidy mound of foliage with multiple strong stems and pretty, white-cream flowers attractive to pollinators. Deadhead Leucanthemum to keep it flowering. Rudbeckia with their beautiful upright, yellow or orange flowers really highlight the colours of autumn whilst Aster (Michaelmas Daisy) will bring a splash of variety in its shades until October. Anemone is relatively easy to grow to add a pop of colour with its delicate white or pink flowers. Anemone 'Pamina' and 'Whirlwind' are two lovely varieties to consider.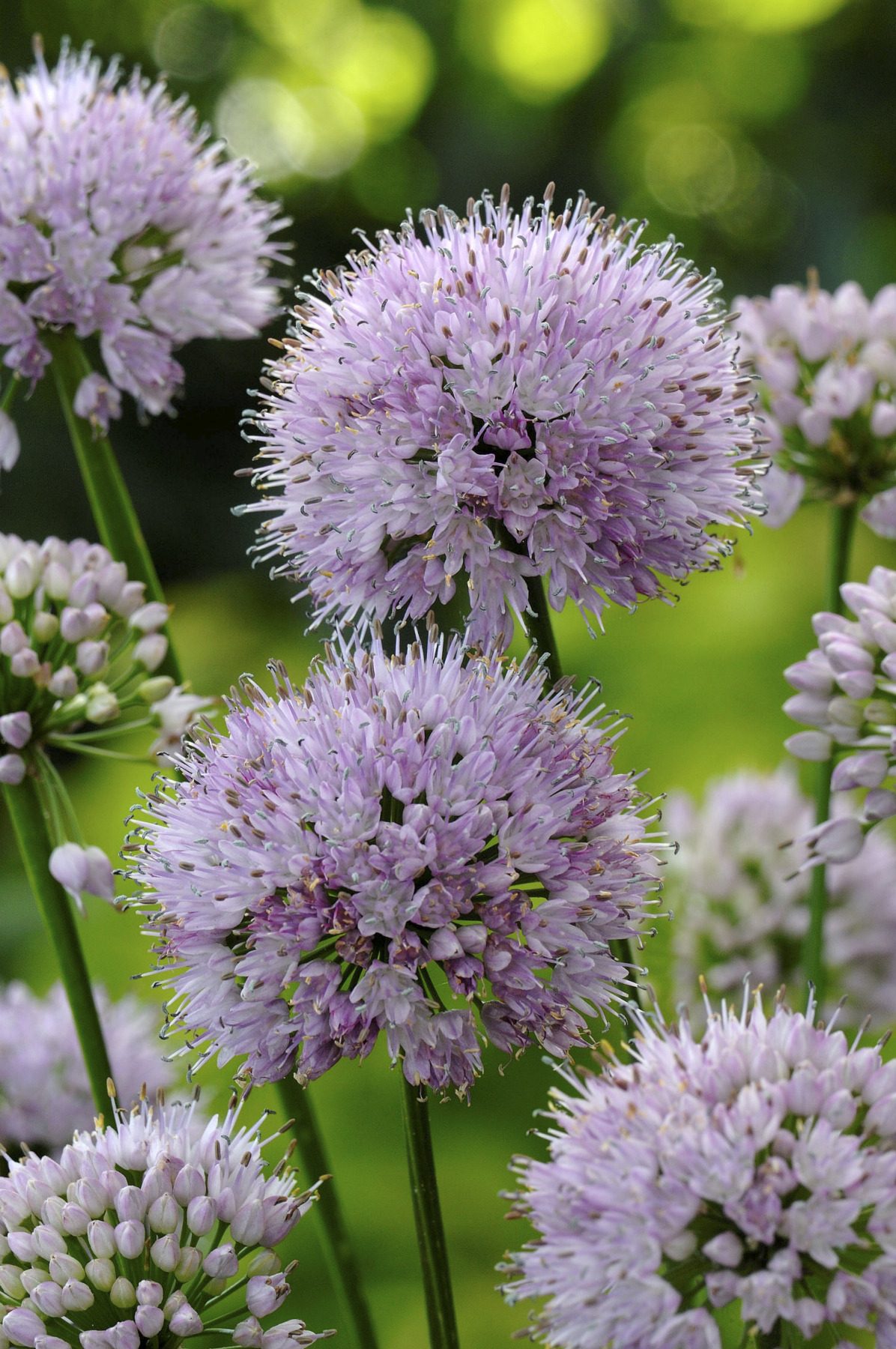 Whilst winter may be the off season for your border, there are a few gems that you can consider planting or maintaining. Hellebores produce their lovely blooms in winter and early spring and are happy in partial shade, making them an advantageous choice for you border in this season. Leaving behind dried seed heads of, Agapanthus, Achillea and Lupins are attractive in their own right as they help to create that crisp winter look and are pretty as they catch the frost. It also means that you can leave your tidying until February, when you can start the spring preparations once more.
---
Herbaceous Border How To: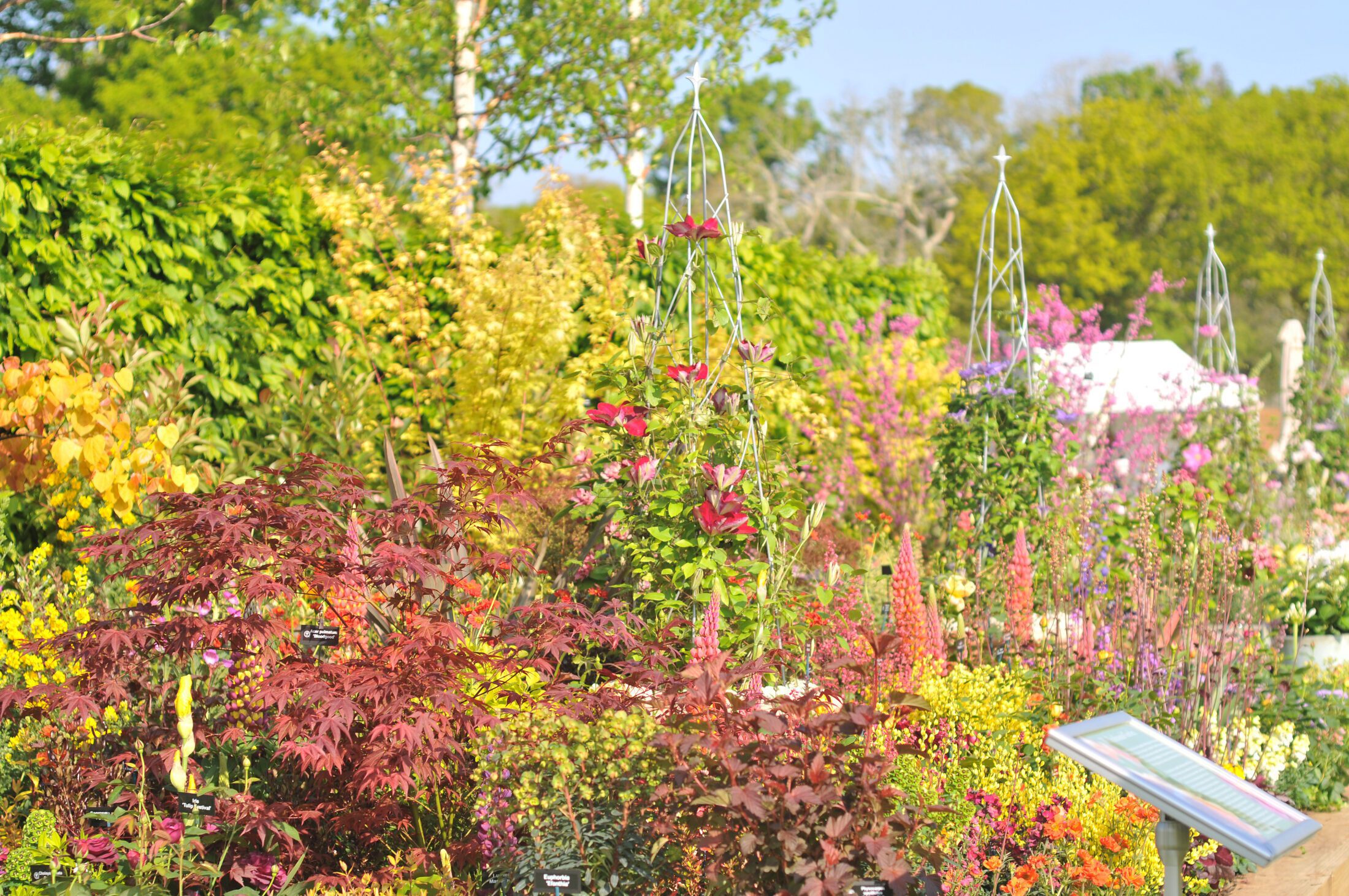 Ensure the ground is ready for planting
Your soil should be deep to allow roots to expand and progress and will need to be dug over, approximately the depth of a spade and may require a light fork over prior to planting. Remove any perennial weeds and larger stones that may be present.
Plan your border
If you are redesigning or taking the plunge with a border for the first time, it is worthwhile planning out the positioning of key elements of your design. This may include where you want to put any large, structural shrubs (consider how their positioning will affect light and shade across your border) and an overall awareness of colour schemes or flower appearance. You might find that there are alternative structures that you think work better, so it's best not to commit before you are fully happy with the border form. Herbaceous borders work well and look stunning in spaces that have full sun and moist, well-drained soil. Dig some fish, blood and bone fertiliser into your border to give your planting the best start, as it provides a rapid boost to your flowers.
When planting
Play with height and colour variation and avoid making the border look too uniform as it's important to develop a natural flow. Consider structures that you think will suit your border. This could be statues, obelisks, archways or pots, as well as structural shrubs which form the framework of your herbaceous planting. Combine textures to avoid a monotonous display but feel free to repeat designs throughout to add continuity. Begin with the larger shrubs as these give you the structure to plant your perennials around and plant in odd numbers to create consistency but not uniformity. Be certain to check plant labels to understand the gaps required between the plants to make sure they can develop to their full potential.
Looking after your border
Watering your border, particularly in its first maturing year, is essential, especially in hot summer months. Dead-heading after flowering will promote more blooms and keep plants looking great throughout the seasons as the epitome of an herbaceous border.
Hillier top tip: Why not consider using herbaceous plants in containers to easily change or update your look from year to year?
Lavender and Roses are classic additions for your herbaceous border as them complement other flowers and provide substance, as well as different heights to draw the eye upwards and give the appearance of a larger garden.
---
Ideal Perennials Month By Month
March: Crocus, Daffodils, Hyacinths, Snowdrops
April: Campanula, Scabiosa, Erysimum, Bergenia, Lithodora, Bluebells
May: Aquilegia, Lupins, Peonies, Geum, Geranium
June: Astilbe, Nepeta, Veronica, Coreopsis, Gaillardia
July: Salvia, Delphinium, Achillea, Gaura, Helenium
August: Rudbeckia, Echinacea, Leucanthemum
September: Asters, Sedum, Anemone
---