Planting larger shrubs and trees is a fantastic way to create instant impact in your garden, adding height, structure and focal points.
Larger shrubs and trees are typically available as either container grown, root ball or bare root. The advantage of buying container grown plants is that they can be planted in the garden all year round (so long as the ground isn't frozen). Bare root and root ball plants are only available in autumn and winter and should only be planted during these seasons.
If you are planting larger shrubs or trees in your garden, follow our handy how-to guide for the main steps needed to plant with ease.
---
1. Remove the plant from its container or wrapping
Dispose of (or recycle if possible) any other packaging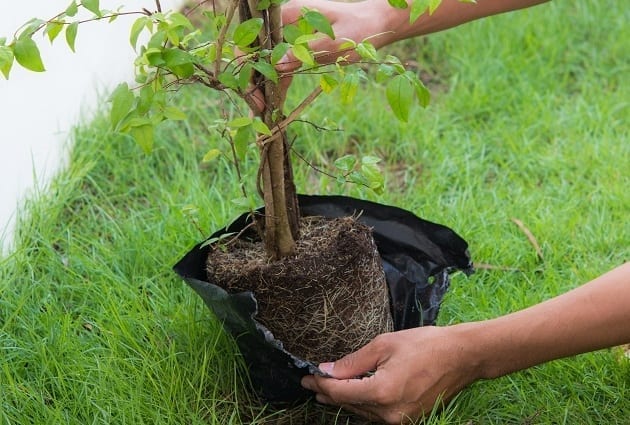 ---
2. Water well before planting
Generously water any plants that are container grown. For bare root or root ball plants, submerge the root ball in a large container of water for about half an hour before planting. A large flexi-trug is ideal for doing this.
---
3. Dig the right size hole
The hole for your plant should be as deep as the root ball or container and two to three times the diameter, and then back-fill a little with a mix of the soil and a good multi-purpose compost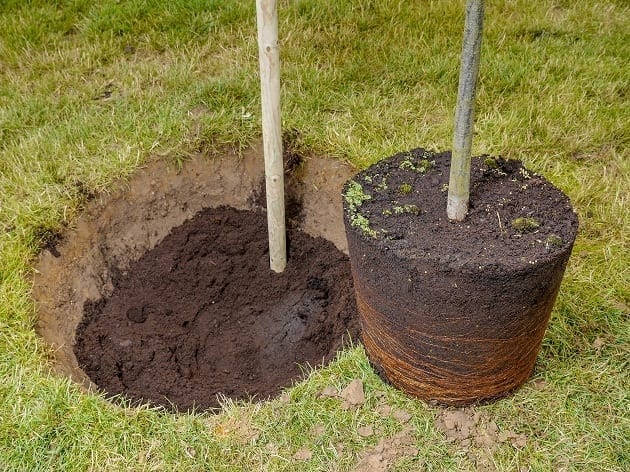 ---
4. Water the hole well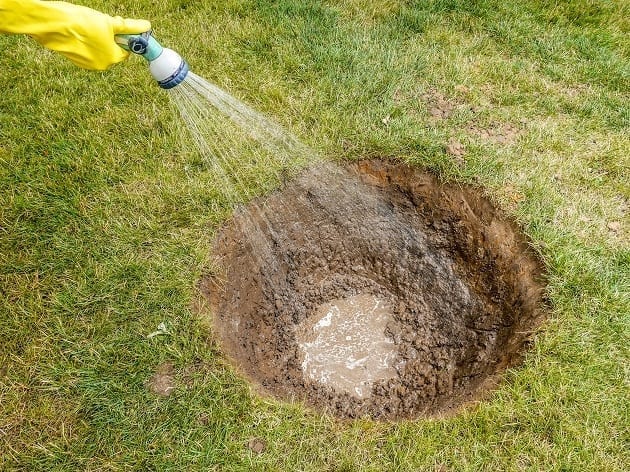 ---
5. Position your plant
Ensure the top of the root ball is level with the top of the soil. Take a moment now to step back and look at your plant. Plants are not perfectly symmetrical and most will have a 'front' and 'back' and will look best at a particular angle. Rotating your plant just a small amount can often make all the difference – just like when you put up a Christmas tree! It is worth using a suitable stake and having ties on hand to keep your shrub or tree straight and in place while it is growing.
---
6. Fill in the hole
Use a mixture of topsoil and compost and gently firm in around the root ball. There is no need to push the heel of your boot in hard around the plant as this can damage it and will compress the soil, making it harder for the young roots to work their way out into the garden.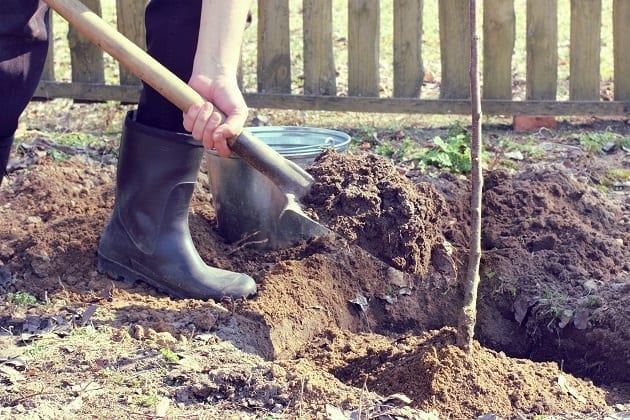 ---
7. Apply a light top-dress
Choose a suitable fertiliser to give your plant the best start. Once the feed has been applied, water again all around the plant. This will also help the soil settle. Keep your plant well watered during the first year, especially in extended dry spells
---
Recommended Toolkit for Planting Larger Shrubs & Trees
Spade
Watering can / hose
Flexi-trug
Gardening gloves
Good multi-purpose compost
Suitable plant feed
Stake and ties
---
Did You Know?
Hillier is the UK's largest grower of trees, with around 750,000 trees growing at any one time across our field nurseries in Hampshire. It is possible for individuals, as well as trade customers, to purchase any of our A* quality trees for your own private gardens, whether your order is for 1, 10 or 100.