Ooni Pizza Ovens have taken gardens by storm, making authentic, flame-cooked pizza achievable in the smallest of spaces. Find out more about the company and key models available from Hillier Garden Centres.
---

As well as gorgeous plants, ambient lighting and comfortable garden furniture to enjoy spending time on, Ooni believes every garden – no matter the size – should have an outdoor cooking space for the ultimate in relaxed entertaining. Since the company's launch in 2012, Ooni has helped people all over the world become the ultimate at-home, in-garden pizzaiolos.
When you imagine trying to cook authentic, flame-cooked pizza, you might envision needing an enormous wood-fired oven that would overtake your garden. Ooni Pizza Ovens have made truly great pizza achievable in even the smallest of gardens. Their pizza ovens heat up to a blistering 500C in just 15 minutes, baking a Neapolitan-style pizza in as little as 60 seconds.
Pizza is, of course, the top choice for your pizza oven, but Ooni Pizza Ovens are versatile enough to also cook meat, fish, vegetables and bread in, allowing ambitious home chefs to try something new.
---
Key Ooni Models
Ooni Fyra 12 Wood Pellet Pizza Oven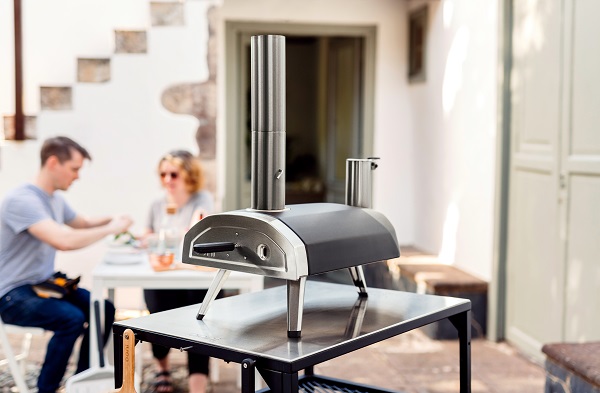 If you enjoy an authentic smoky flavour, the Ooni Fyra 12 Wood Pellet Pizza Oven uses hardwood pellets to cook 12" pizzas in a matter of minutes. The oven is low-maintenance and, at just 10kg, extremely portable allowing you to create great pizza anywhere you like.
Ooni Koda 12 Gas Powered Pizza Oven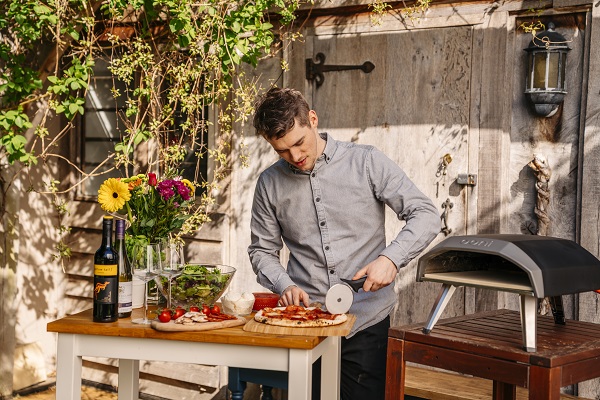 If you prefer to harness the simplicity and convenience of gas, the Ooni Koda 12 Gas Powered Pizza Oven is a compact option with a sleek design and no assembly required.