Wildlife World is the UK's leading designer and manufacturer of wildlife habitats and associated products for the garden. Find out more about their history, values and key products available from Hillier Garden Centres.
---
About Wildlife World
West Country Origins
Wildlife World was started on a West Country farm in 1997 at a time when the farming industry was under considerable pressure. Today, the workshop and offices are based in Chavenage on the outskirts of Tetbury in Gloucestershire and the company has grown to be the UK's leading supplier of wildlife habitats, nesters and more.
Company Ethos

Wildlife World produces innovative and valuable nesting habitats and feeders for birds, mammals, amphibians and insects, which benefit wildlife all over Europe, making an on-going contribution to the survival of species.
At the heart of the company is the aim to ensure that wildlife is safe, cared for and flourishing – but not to the detriment of other wildlife and their habitats.
Product Design
Wildlife World's product range is designed and developed in the Cotswolds. Observation and testing are carried in both Devon and the Cotswolds to assess how their designs work. This is an ongoing process, with testing information and feedback informing design improvements.
With conservation a fundamental part of business, material choice is of enormous importance. Wildlife World is FSC Timber and Sedex registered. A lot of the timber used for special production comes from a local sawmill in the Forest of Dean and their workshops use all renewable electricity. Recycled (reused) plastic is specified wherever plastic has to be used, along with the use of new compostable materials.
---
Wildlife World Products
Find a range of Wildlife World habitats and associated products at Hillier Garden Centres and a selection of some of the most popular ones here.
Dovecote Nest Box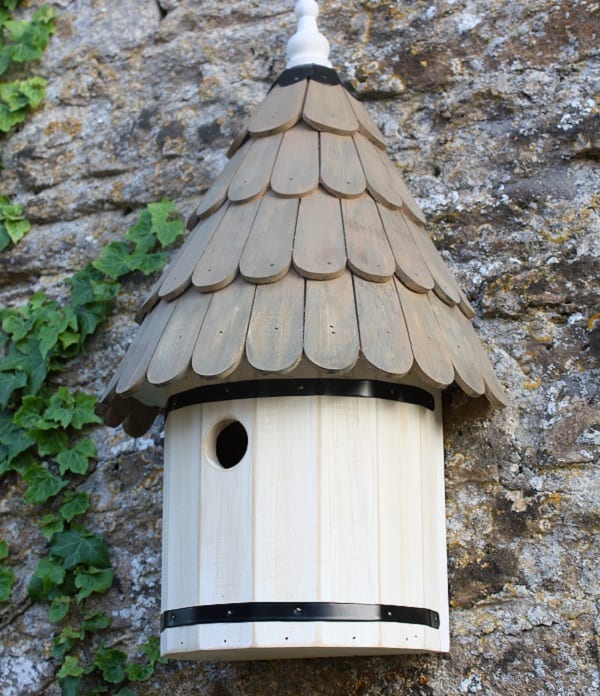 Created in the style of a traditional dovecote, this sturdy nest box is ideal for smaller birds. The roof has handmade timber shingles topped with a white finial, there is a keyhole slot on the back for easy hanging and an opening for annual cleaning.
Loved by: Small garden birds, such as blue tits.
Tahera Artisan Wild Bird Nester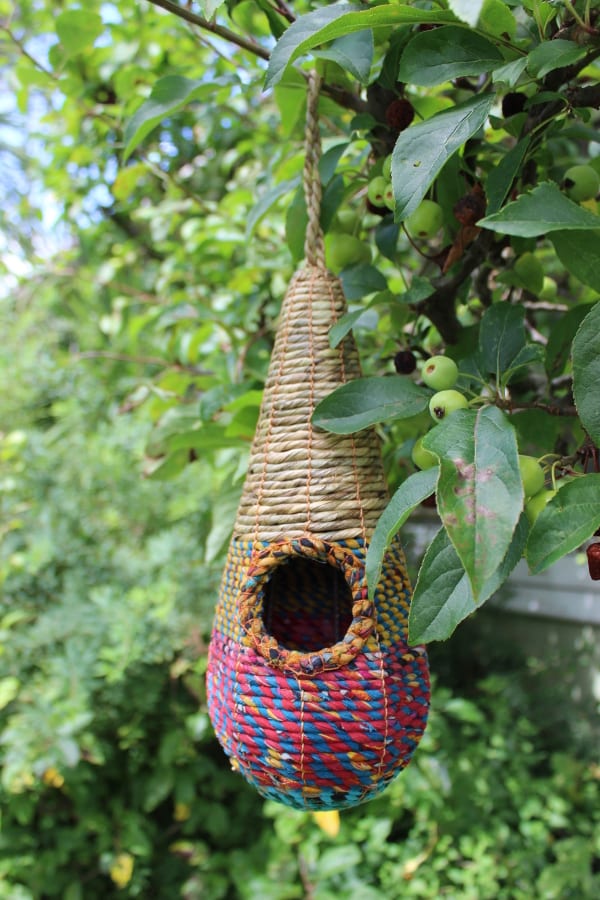 This nester is designed in an attractive elongated 'teardrop' shape. In the winter, it offers a smaller cavity that is perfect for species of small garden bird who roost alone and in spring small birds may use it as a nest. This Fair Trade nester is made by Artisan workers in Southern Bangladesh, handmade to a top standard using natural seagrass and recycled saris. This nester provides a great benefit to these rural communities, alongside the birds in our own gardens.
Loved by: Small garden birds that roost alone.
Brushwood Robin Nester
Developed by Wildlife World in conjunction with TV's naturalist and wildlife cameraman Simon King, this is an open style nest box with easy access, while also allowing robins to be concealed from the prying eyes of predators. The nester is lightweight and can be wired into a hedge or ivy or attached to a wall using the supplied spare loop of fixing wire.
Loved by: Robins, wagtails and flycatchers
Bee Barrel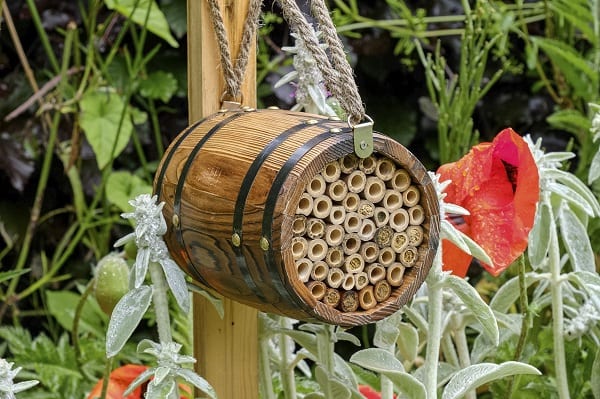 Ideal for solitary bee species; hang this bee barrel in your garden and watch as the canes get filled up with 'baby bees' during the summer months. Next spring you will be rewarded with the sight of the new adult bees emerging. Attracting solitary bees to the garden is not only safe, but provides a great benefit to your garden as they pollinate flowers, fruit and vegetables. The hole sizes of this habitat are precisely specified to attract non-swarming bees like the Red Mason Bee, Leafcutter Bee and other solitary bees. These friendly bees are industrious and safe around children and pets. Site in a sunny position, between ground level and 1.5m, ideally facing between south and south-east to catch some morning sun.
Loved by: Solitary bee species, including the Red Mason Bee, Leafcutter Bee
Ceramic Bee Skep with Nesting Material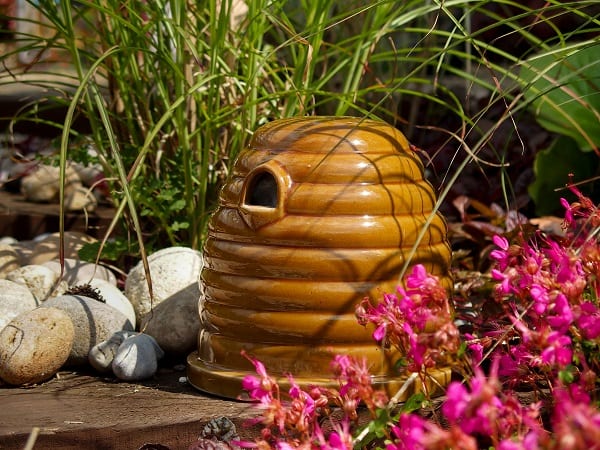 This attractive wildlife habitat is in the shape of a traditional bee skep and is made using hi-fired glazed ceramic. This frost-resistant nester provides a dry and ventilated home for bumblebees and very small mammals such as voles and shrews. Bumblebees are often attracted to old mouse nests in which to set up home, so don't be disappointed if you get a furry resident in the first year. The skep includes natural nesting material and instructions for siting and use.
Loved by: Bumblebees, voles and shrews