As Christmas is almost upon us we think of what to wrap for our loved ones, we always want to make it special. There are so many ways in which you can wrap a present making it look eye catching as well as being eco-friendly.
Are you thinking … surely I can wrap Christmas presents easily? Paper, Sellotape, scissors – success!
As with so many creative endeavours, wrapping your Christmas presents can be an artform all of its own. Much like the way you carefully plate up a delicious meal, a beautifully wrapped present already sets the tone about what's inside.
If you would like to give Christmas presents where the wrapping is part of the joy, follow our handy step-by-step guide, including ideas for some really individual touches.
---
Step 1: Assemble Your Items

Your Christmas present wrapping checklist:
Gift to be wrapped
Wrapping paper
Sellotape (preferably double-sided)
Scissors
Ribbon or raffia
Items to decorate (see below – e.g. foliage, candy canes, baubles)
Florists wire, or if you can't find any, string or thin ribbon
Name tag
---
Step 2: Cut Paper to Size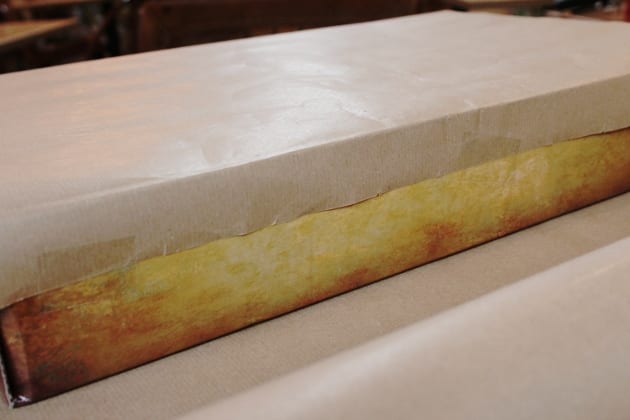 Lay your sheet or roll of wrapping paper decorative side down on the table and place your gift face down on top. Make sure there is enough paper at the width edges to cover.
Before cutting the wrapping paper, pull it firmly over the top of the gift and just over the other side. Sellotape the paper directly to the gift at this far edge to hold it in place. If your gift is a box shape, now go back and make very sharp creases where the wrapping paper folds over the gift edges.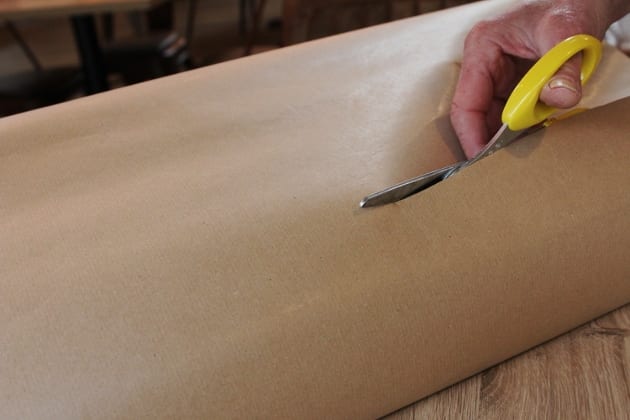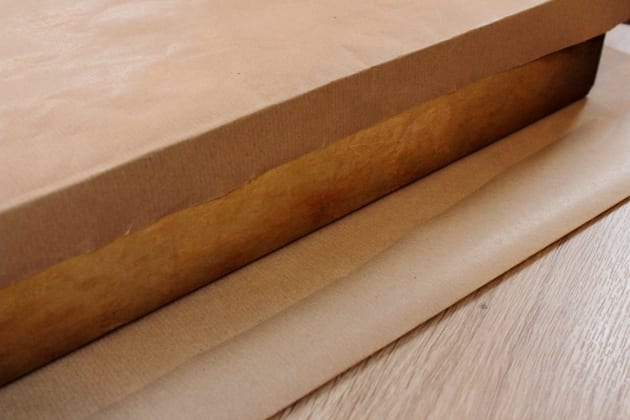 Next, cut the paper. You want to leave enough length to create a small fold that will then neatly reach to the top of the gift.
---
Step 3: Neatly Stick the Paper at the Length Edge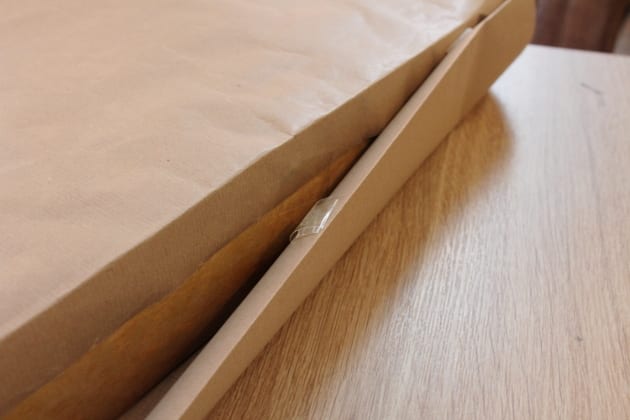 Do you usually wrap presents with Sellotape showing? It creates a much classier look if you keep any tape concealed. To do so, simply fold the wrapping paper to the top of length edge, make sure all creases are as sharp as you can make them, and stick by placing double-sided Sellotape on the inside fold of the wrapping paper.
---
Step 4: Fold and Stick the Width Edges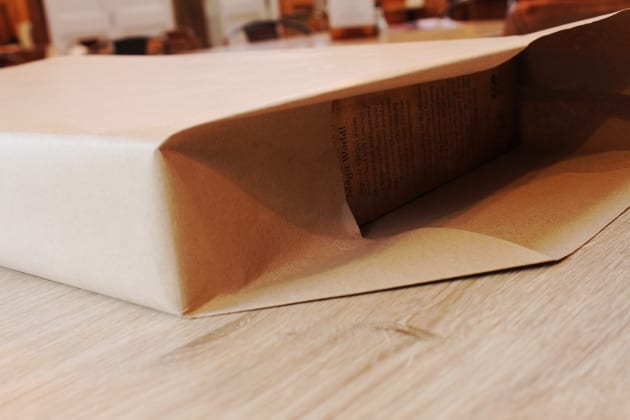 To create a neat fold at the width edges, first fold the paper in on itself at both sides and create sharply folded angles.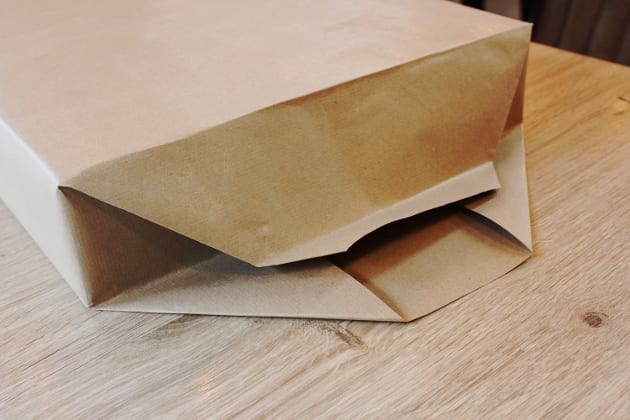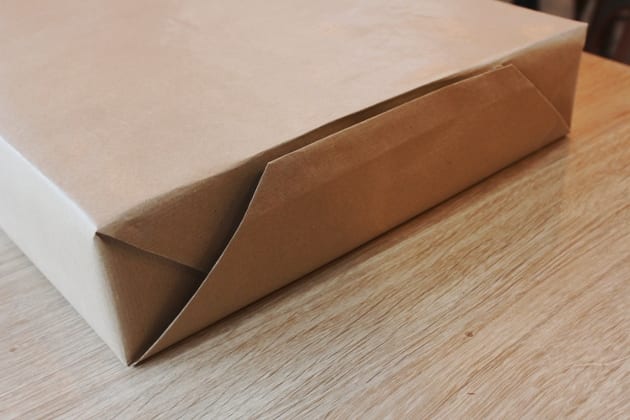 Then, bring the top side of the wrapping paper down, then the bottom side of the paper up and over to finish neatly at the present's edge. Stick in place with double-sided Sellotape to avoid having any visible tape.
Pinch the present all over to make sure you have really sharp creases at all edges.
---
Step 5: Tie Your Ribbon Around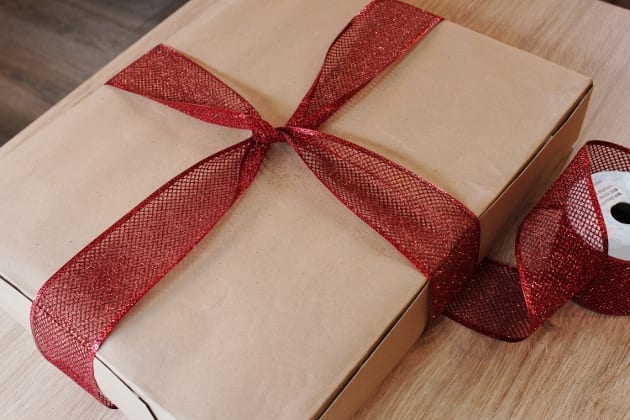 Take your roll of ribbon (we like thick, glittery ribbon but any variety will do here – raffia is also a great choice). First wrap it around the front of the gift, then crossover at the back.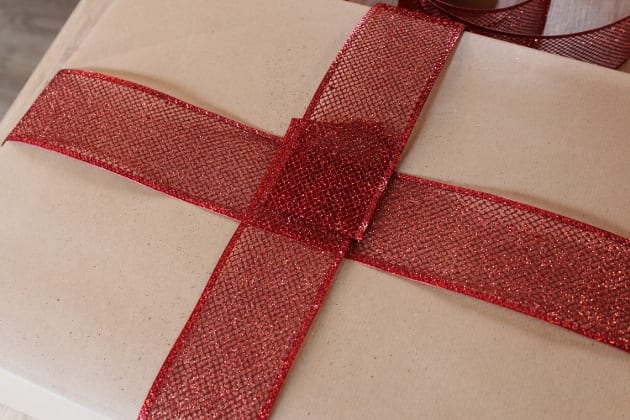 Bring the ribbon back round to the front, cut and stick in place using Sellotape.
---
Step 6: Create Your Bow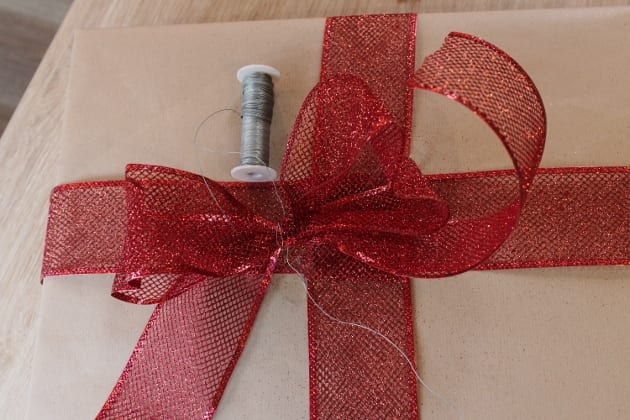 Using the same ribbon type as before, create a bow shape. Either stick or, if the material is too heavy gently wire in with florists' wire / use string to fasten to the centre of the existing ribbon.
---
Step 7: Decorate and Let Your Imagination Run Wild!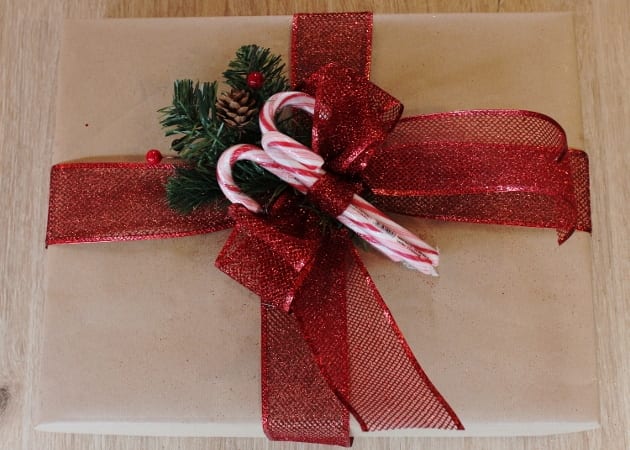 You now have the perfect base for any additional decorations you can imagine. These can all be gently tied or wired into the centre of the bow.
Why not try:
Festive foliage and candy canes?
Small tree decorations; fairies or woodland creatures
Baubles, with the name of the recipient and year written on in glass paint? This makes a lovely additional present for them to treasure and use every year on their Christmas tree
All that's left is to gently store your creations under your tree and enjoy the faces of the recipients as you hand them their beautiful Christmas presents that you wrap!
---