Everyone wants a beautiful, lush garden, and as keen gardeners, we know this takes lots of nurturing and patience.
One of the key elements of gardening is ensuring the garden is well hydrated. With different types of plant, soil and conditions this is not a simple as blanket watering everything the same way. Here, we offer helpful advice in this guide to successful watering.
View our collection of watering equipment
---
When to Water
During the sunny summer months, plants should be watered early in the morning to avoid evaporation loss during the day. On hot summer days, you may find you are watering morning and evening.
Generally, a lower frequency and higher volume of watering is best – give your plants a good soaking, instead of a light drop more often, so the water soaks down and encourages the plants to grow deep roots.
---
How to Water
You should water your plants directing the water flow to the base of the plant. Don't soak the leaves as this encourages disease whilst thirsty roots may miss out.
When you are directing your water flow at the base of a plant, ensure you move the water around the plant as watering on one side all the time may result in uneven growth. Let the water sink down into the soil then repeat two or three times until the water no longer goes down quickly.
---
Plants Requiring Extra Water
Containers and hanging baskets dry out much more quickly than garden beds and borders, so if you only have a few minutes to devote to watering, it's best to focus on these. Plants in direct sunlight will also need more water.
Anything you have planted this year needs a little more TLC watering wise. Until plants become more established, they require more care and a good soaking a few times a week. If you love getting your hands dirty, check the feel of the soil or use a moisture meter.
Keeping new trees and shrubs watered correctly in the early months and years will encourage root growth and pay dividends in the future.
Be aware there are also some plants that require much less water – thyme for example is frequently overwatered. As a Mediterranean plant, it will thrive if allowed to dry out.
---
Luscious lawns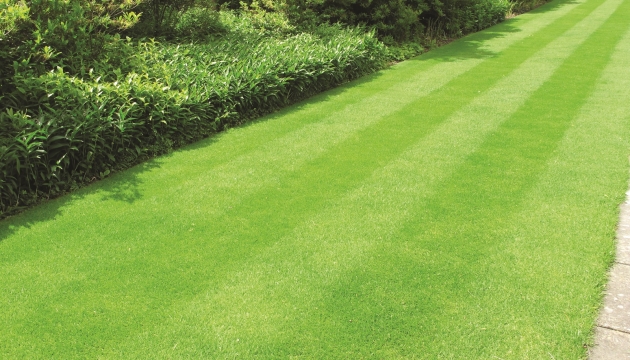 Looking after a lawn in the scorching summer months can be a full-time job. A watering / sprinkler system with extensive coverage will make short work of watering beds, lawns and borders in larger gardens.
Don't cut your lawn too short, or brown patches can occur as the sun scorches it. Water occasionally, but allow for the lawn to be soaked when you do so moisture reaches the roots.
---
Right Watering Tools for the Right Task
When you are looking to maintain beds, borders and baskets you automatically choose the best tools for the job. The same should be the case with watering.
At all Hillier Garden Centres, you can find a comprehensive watering section. Here we highlight some of our watering ranges and their uses.
Hozelock Pico Reel with 10M Hose + Fittings + Gun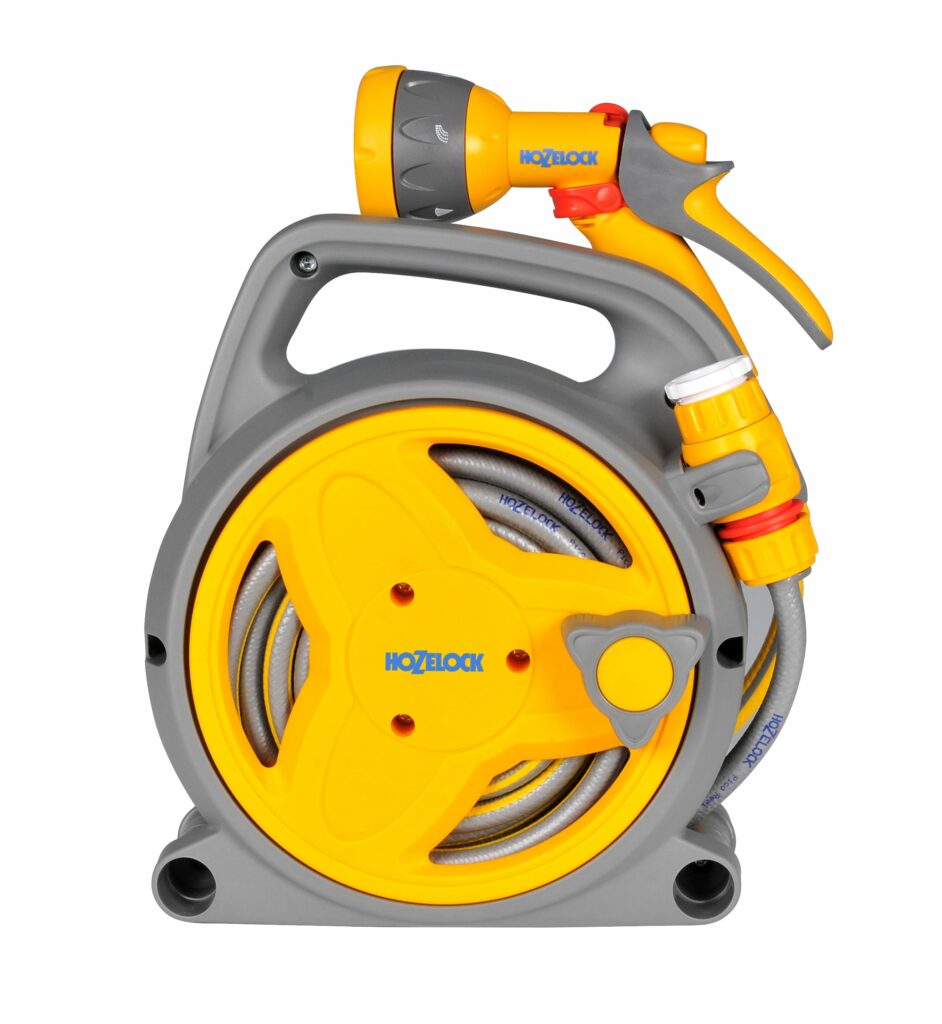 Good for: Small and urban gardens
This is a small, portable reel that is ideal for smaller spaces. It is fully compatible with all other fittings and accessories.
Hozelock Compact Reel + 25M Hose
Good for: All purpose use
This reel is one of our best sellers. It comes complete with the required attachments as well as a nozzle and can be considered an upgraded version for the Nozzle starter set for an even easier setup and go.
Hozelock Rectangular Sprinkler Plus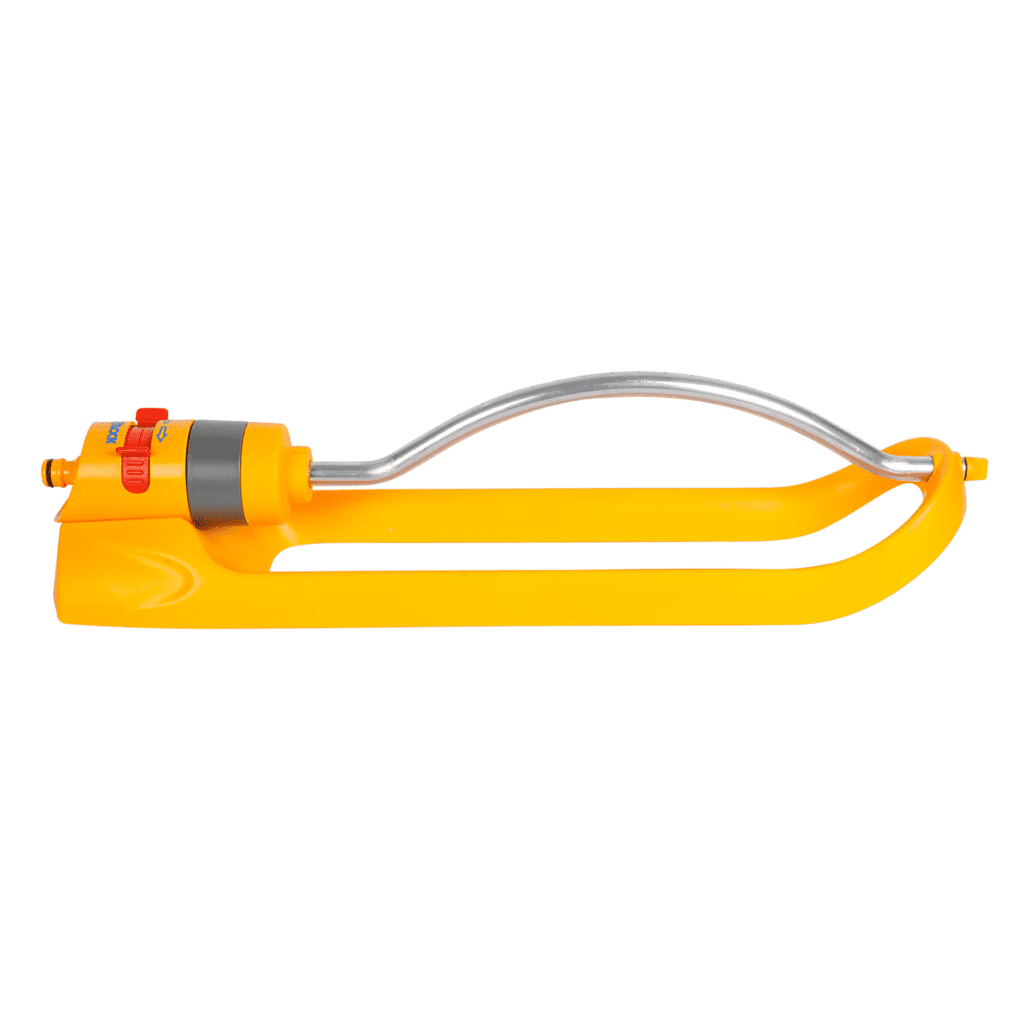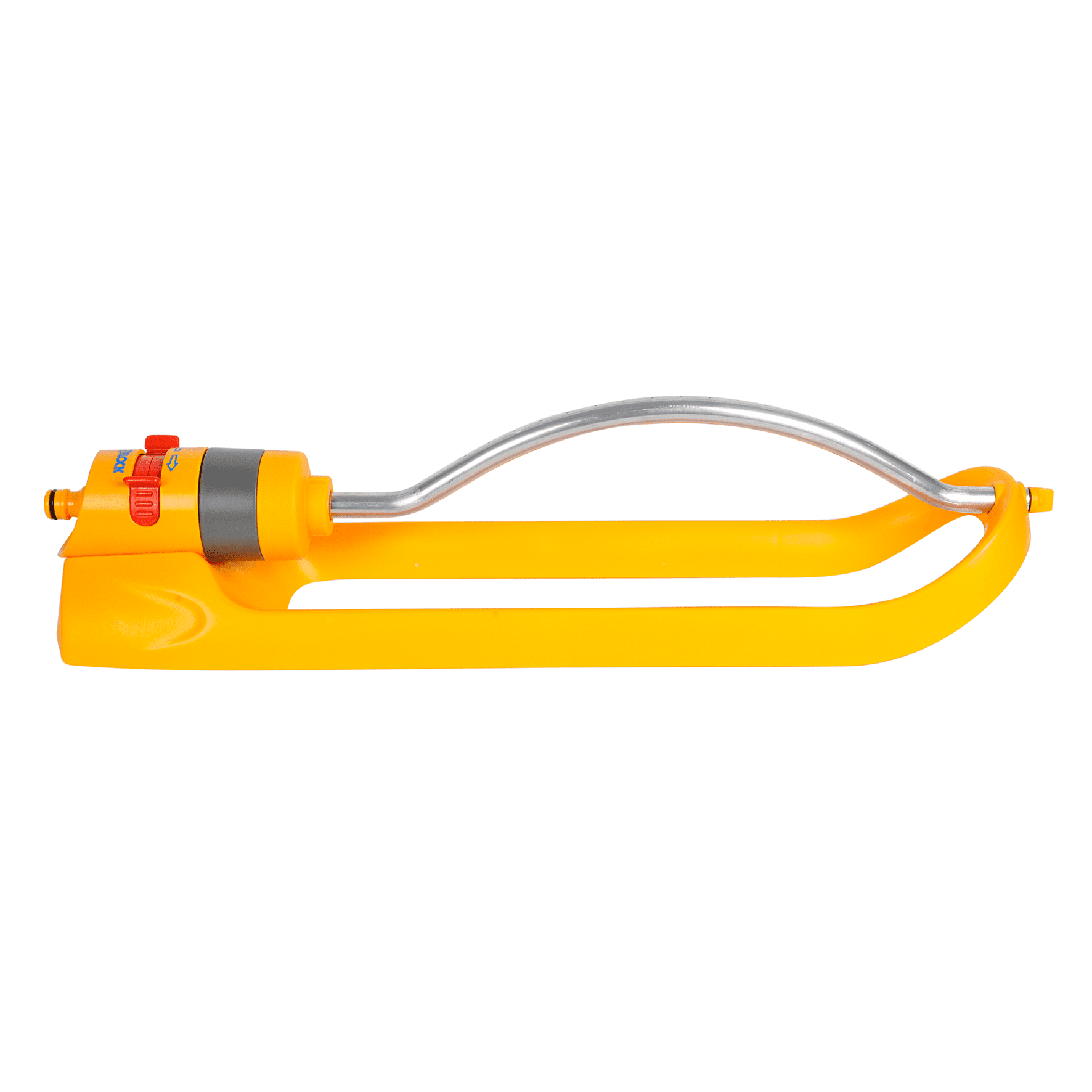 Good for: Green lawns
This sprinkler set is ideal for targetted watering to help keep your grass green – simply leave in the middle of a lawn to easily water all of it. It is available in two sizes, to suit your lawn space.
Hozelock 25 Metre Autoreel & Multispray Gun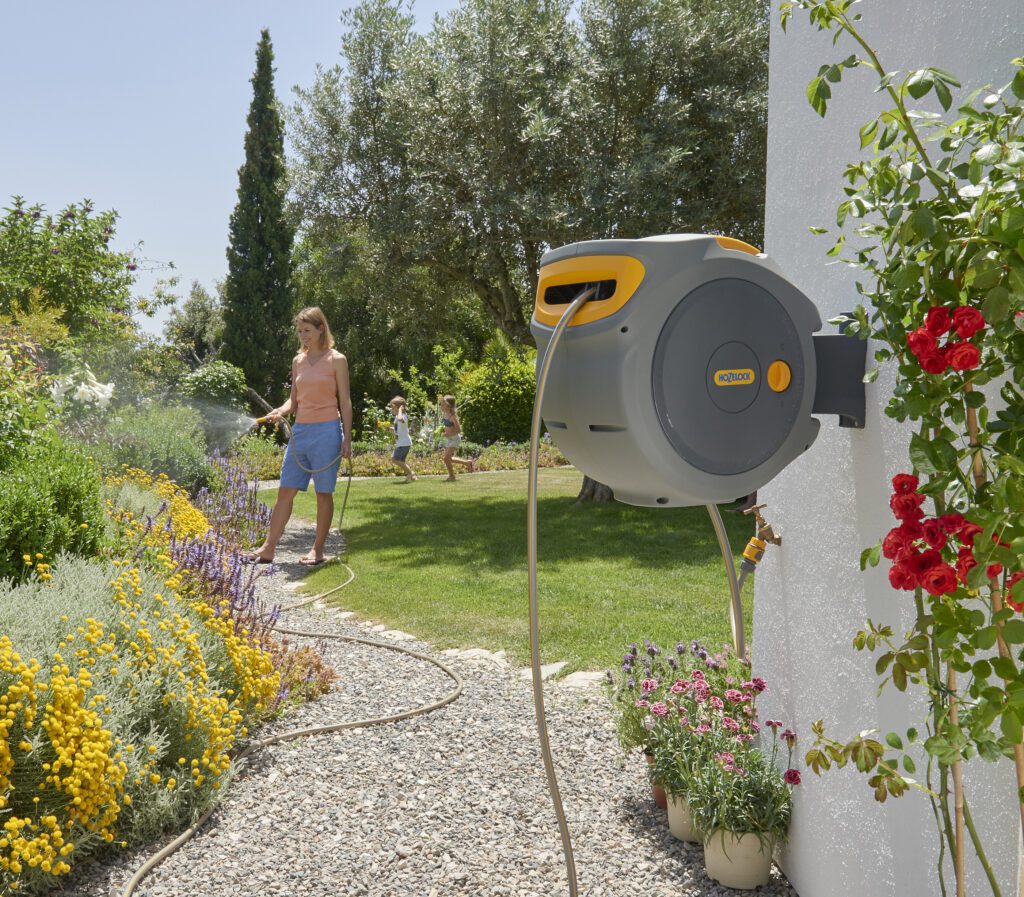 Good for: All keen gardeners
This handy watering system is a little more expensive than the starter kits, but it makes watering so fantastically easy it's worth the investment! Available with a 25 metre or 40 metre hose which automatically rewinds itself in seconds, meaning no tangled hosepipe.
---
Find a range of products for successful watering at Hillier Garden Centres
---
Was This Article Helpful?
Join the Hillier Gardening Club to get the latest gardening news and advice
Find Out More