Any gardener, from the novice to the green-fingered expert, can succeed with propagation by taking a little care to meet the needs of each plant. Having the right propagation equipment can be a huge help in getting your plants off to the best start.
Propagating your own plants is a satisfying and wallet-friendly way to produce an abundance of flowers and vegetables at home.
You can propagate plants in many ways, including through different types of cuttings and methods of layering and dividing. Most common of all, though, is growing from seed. The events of 2020, in particular, contributed to a surge of interest in growing food at home, and sales of seeds skyrocketed.
We recommend some of the most popular and useful items available in our guide to propagation equipment.
View our collection of propagation equipment
---
Windowsill Propagator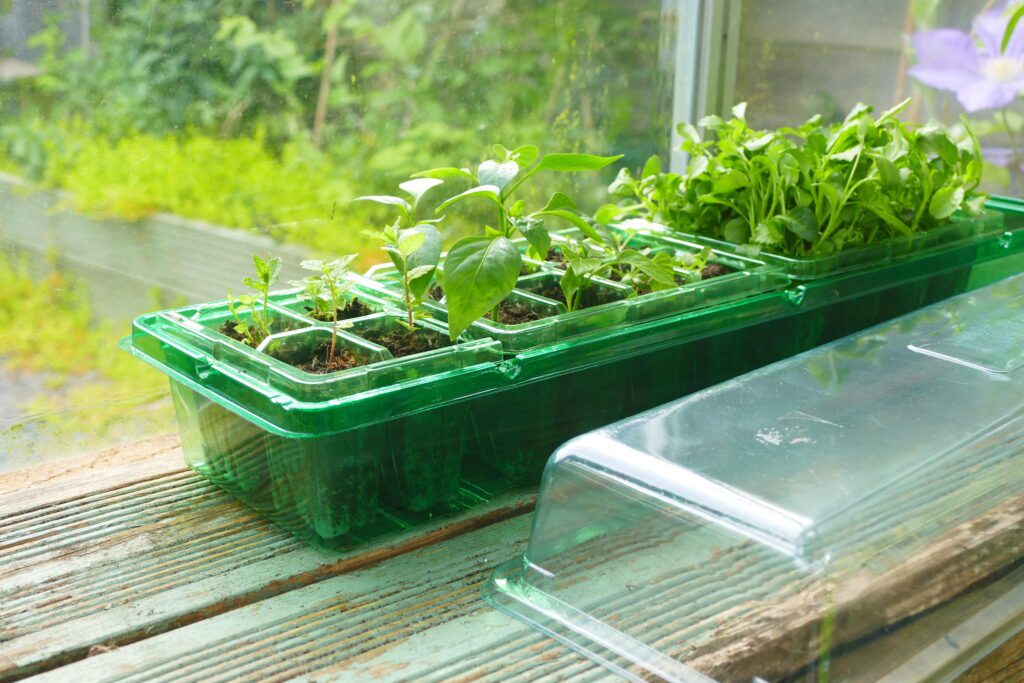 If you have the benefit of a warm windowsill, a non-heated windowsill propagator set is perfect for growing healthy plants in your home. With individual cell inserts, it can be used for seeds and cuttings, allowing plants to be removed easily. The set includes an integrated drip tray to prevent water spills and is made from 100% recycled and recyclable plastics.
Good for: all seed varieties, vegetable and salad crops
---
Plantpak Peat Free Fibre Pots
Gardening and care for the environment usually go hand in hand, and many gardeners have been looking for ways to propagate plants without the need for a large quantity of plastic pots. Plantpak peat free fibre pots are a fantastic solution. They are completely biodegradable, which means you can plant the growing plant directly into the ground while it is still in the pot. This removes the risk of root disturbance that comes with transplanting plants between pots.
These pots are a practical and environmentally sound solution for your seeds, seedlings and cuttings. Available either as packs of 6cm round or 6cm square pots.
Good for: all seed varieties, seedlings and cuttings
---
Vermiculite and Perlite for Propagation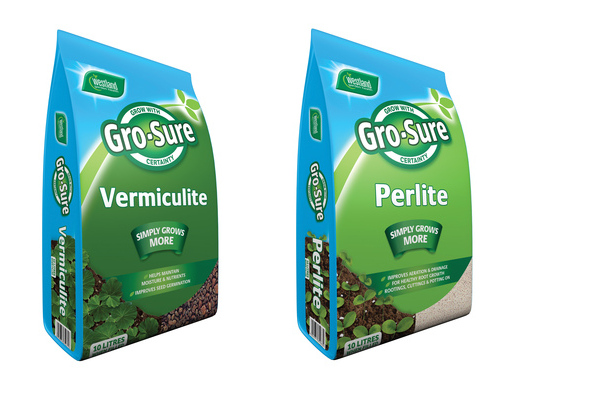 Good-quality growing media are an essential constituent of successful propagation. Both vermiculite and perlite are natural mineral products that can be used on their own or as part of a compost mix to support propagation.
Vermiculite
Vermiculite is a naturally occurring mineral that has been heated to produce lightweight flakes. It has excellent insulation, drainage and aeration properties, helping compost hold onto vital nutrients and retain water, encouraging strong, healthy seedling growth. Vermiculite can be used as follows:
When sowing seeds. Vermiculite can be used on its own or as part of a 50/50 mix of vermiculite and special seed and cutting compost.
Once seedlings are large enough to be pricked out or potted on. To seed and cut compost, use a 30/70 verimulite mixture
Good for: all seed varieties and seedlings
Perlite
Perlite is another natural material, a volcanic rock that has been heated to produce microporous granules. It improves aeration, moisture retention and drainage of growing material and is particularly useful for rooting cuttings as well as when potting on fragile plants.
Mix two parts perlite with one part dedicated seed and cutting compost for hardwood cuttings. If you have softwood and leaf cuttings, mix equal amounts of perlite and compost.
For potting, particularly for those plants that really thrive in free-draining soil, use a 25/75 mixture of perlite and compost.
Good for: seeds and seedlings of plants that need free-draining soil and cuttings

---
Rapid Rootrainers for Propagation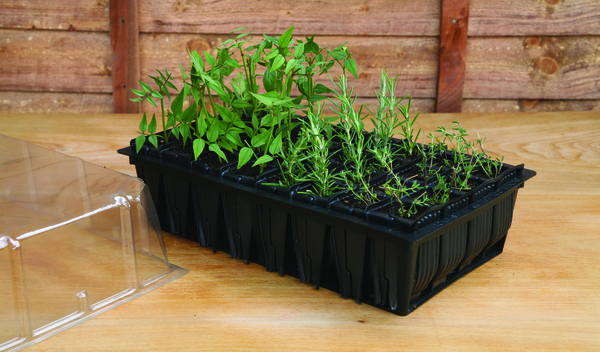 Plants growing in pots always have the possibility of growing in a circular fashion, eventually forming a pot-bound clump. The use of rootrainers for growing your plants encourages vigorous and strong root formation with straight-growing roots. Enjoy looking at its progress and removing plants easily as the Rootrainer can easily open up.
Rapid Rootrainers are particularly beneficial when growing bedding plants, such as begonias and lobelia; for softwood cuttings like chrysanthemums and geraniums; for salad crops; and for herbs.
Good for: a wide variety of seeds including bedding plants, salad crops and herbs plus softwood cuttings

---
Wooden Cold Frame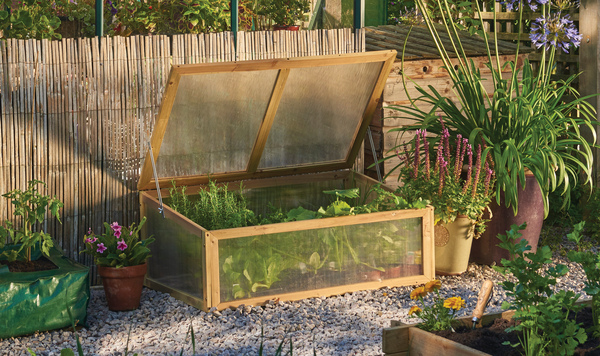 Cold frames are valuable additions to the garden, either as cold-weather plant protection or for warming soil. To harden off pots and seed trays before planting in the ground, bring them inside and ventilate them on a regular basis. Cold frames also provide excellent frost protection for small plants in spring, when late frosts pose a threat to growing plants. You can also place your cold frame over an area of soil ahead of planting to gently warm the soil in advance, helping encourage the plant to establish.
Good for: hardening off, protecting tender plants from mild frosts, advance warming of soil
---
Fleece Grow Tunnel for Propagation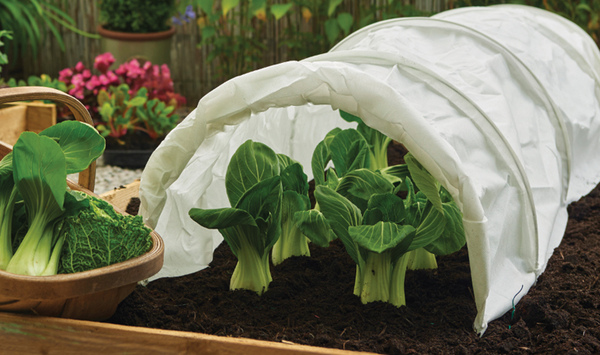 A fleece grow tunnel is a simple way to provide excellent protection against harsh weather conditions. Use it to protect your plants against frosts. The fleece will generate warmth and insulation while still allowing sunlight to reach your plants.
Good for: frost protection