One of the many memorable parts of Christmas is the delicious array of food and drink items that are part of festive celebrations. Visit your nearest Hillier Garden Centre this Christmas and browse our range of quality food and drink products, including some new treats for Christmas 2021.
Best of British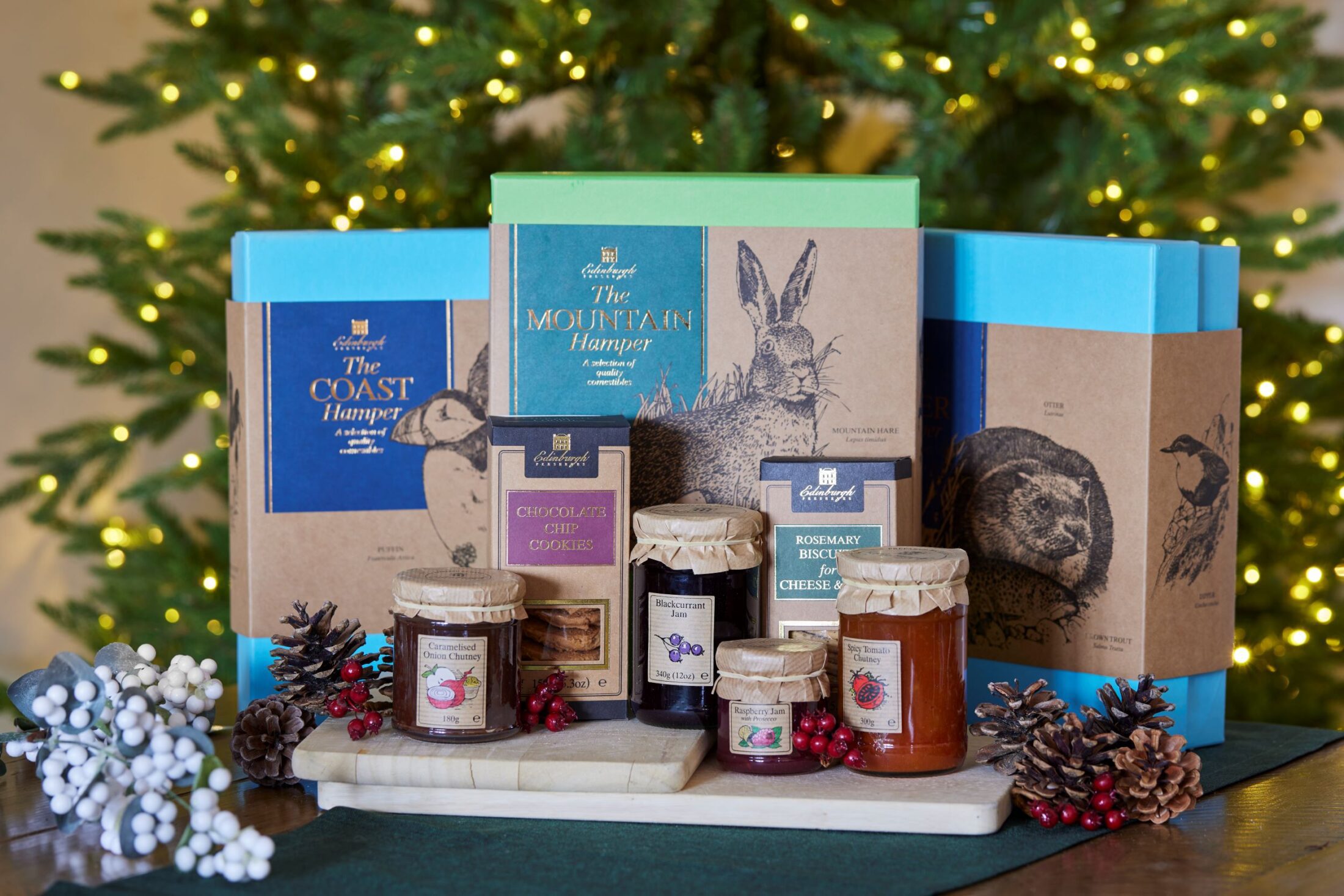 Edinburgh Preserves Gift Boxes
Food and drink elicit vivid memories at this time of year. That may be the bowl of nuts cracked by the fireside, the satsuma in the Christmas stocking, the smell of mulled wine heating slowly in a pan or the boxes of assorted sweets given as presents – and the accompanying discussion of how many are acceptable to consume before dinner.
For those who find it too hard to choose between tasty treats, our new gift hamper range from Edinburgh Preserves includes savoury and sweet preserves and biscuits, perfect to accompany cheese and meats – just the thing for Boxing Day, accompanied by leftovers or a cider-cooked gammon.
---
Authentically Italian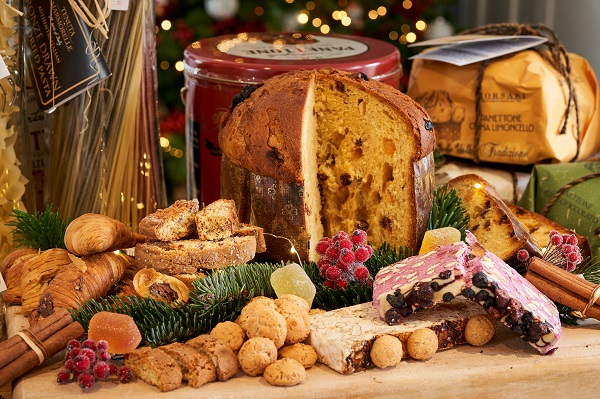 Panettone limoncello cream hand wrapped; Traditional pandoro boxed; Classic panettone in a decorative tin; Lobster tails (filled with lemon cream / pistachio cream)
When it comes to impressive flavour, Italy is up with the very best. Discover our range of Italian food and drink products at all Hillier Garden Centres, sourced directly from the finest Italian producers by family-owned business Tenuta Marmorelle.
Look for panettones made by Borsari, one of the best Panettone producers in Italy. Baked in very small batches using real eggs, butter and milk they are made into a traditional family recipe. The mouth-watering flavours include limoncello, which has a limoncello cream running throughout; Pear and Chocolate with chocolate chip pieces and an extraordinary duck-shaped panettone with orange cream running through the centre.
In select centres, you can also find Limoncello Liqueur, which is handmade near Naples. All the lemons are peeled by hand and infused with alcohol for several days. Keep in the freezer and drink as it is, or add a splash to gin and tonic or prosecco for a special but simple cocktail.
---
German Gems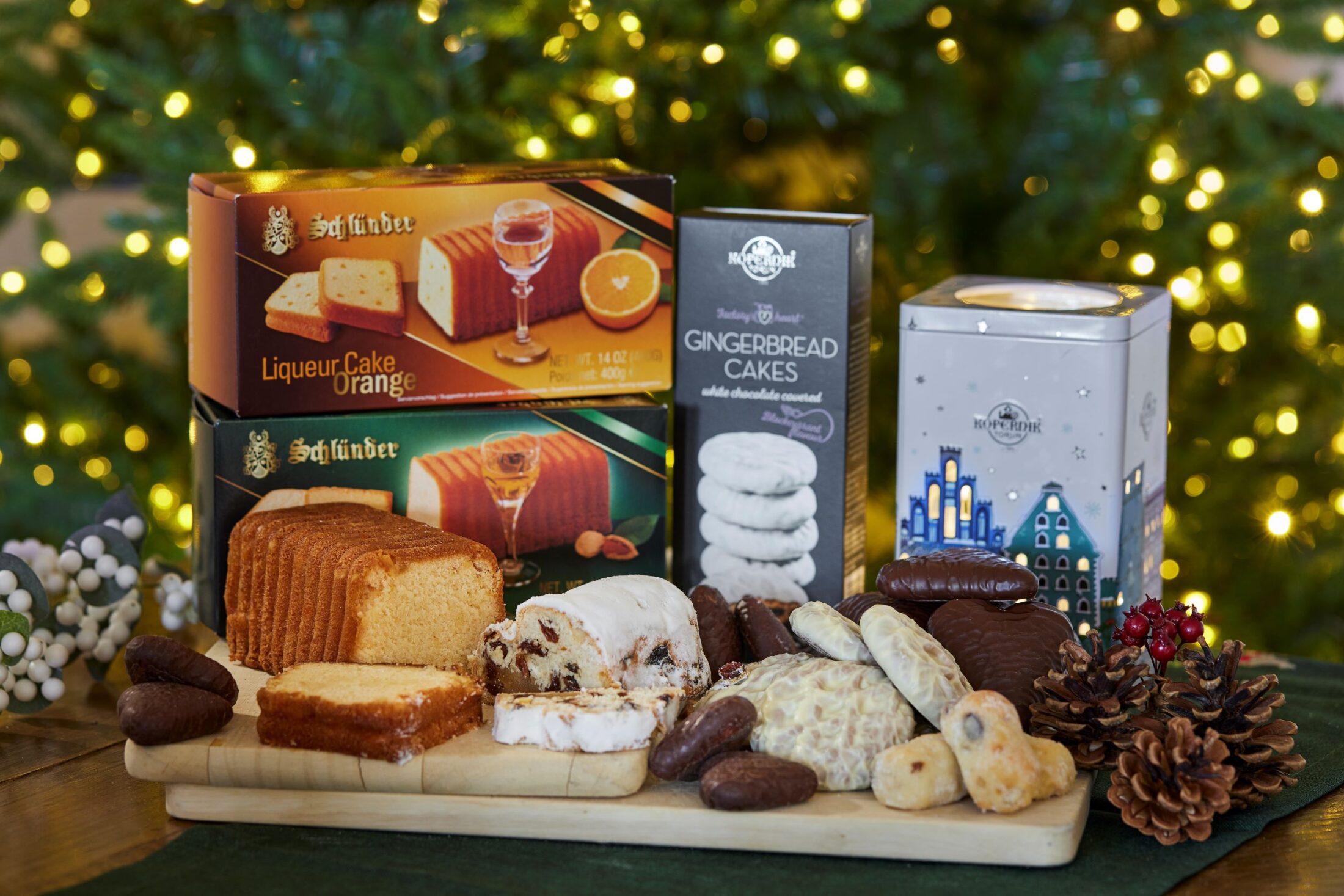 Over the years, German Christmas Markets have stepped up their food offering, mixing traditional German food with international classics that are beloved amid this festive season. Bring the spirit of the German Christmas markets into your home with our continental ranges from Schlunder and Kopernik featuring delicious stollen, gingerbread treats and tipsy cakes!
---
This is just a taste of what we have available this season. Discover a wide variety of delicious festive food and drink at all Hillier Garden Centres
---