From humble beginnings, founded in 1864, Hillier has grown to become a renowned leader in horticulture. Watch and learn about our remarkable family story, intertwined with important world events.
---
Hillier Begins
From day one, Hillier has been a family company, starting in 1838 when our founder Edwin Hillier was born in Hampshire. He spent many years as a journeyman gardener, gaining a passion for plants.
In 1864, inspired by his experiences at many leading nurseries and large gardens, he purchased a small plot of land and florist's shop in Winchester. Hillier was on the map!
---
The Company Expands
Over the subsequent decades, the company thrived and Edwin started purchasing more land. This included, in 1883, an 8-acre nursery site where Hillier Garden Centre Winchester still sits today.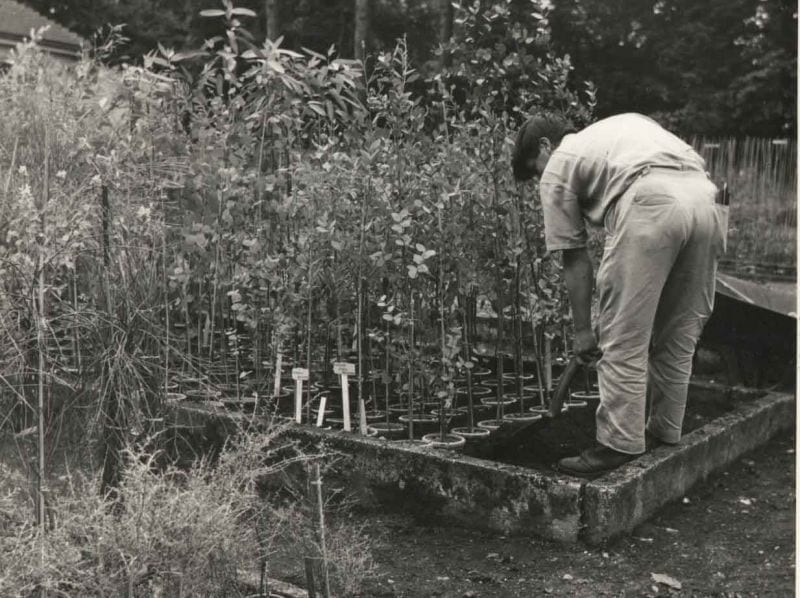 ---
Second Generation
In 1899, the next generation of Hillier took the helm as Edwin's sons Edwin Lawrence and Arthur became partners in the business.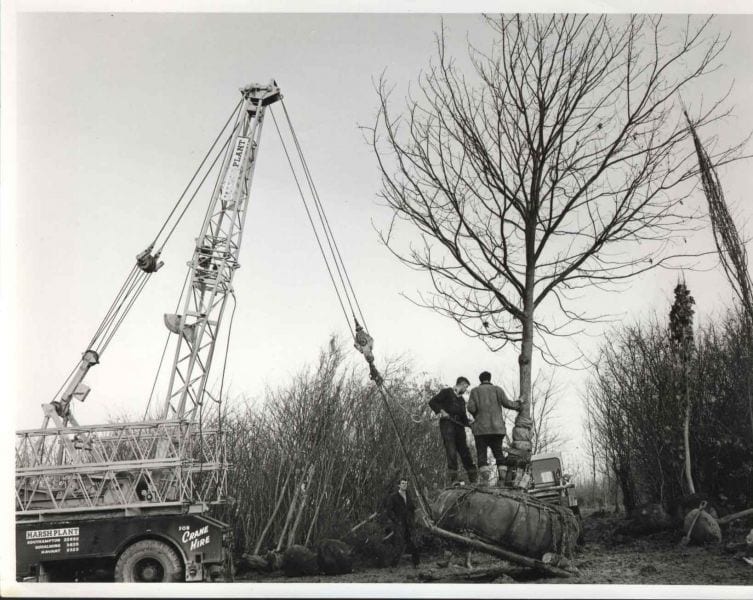 ---
World Events
With such an extraordinarily long history, Hillier business has been entwined with major world events on several occasions. From 1914, many able-bodied nursery men were enlisted for WWI and part of the nursery was taken for growing vegetables. In the late 1930s, the company planted trees around WWII airfield hangars to help disguise them.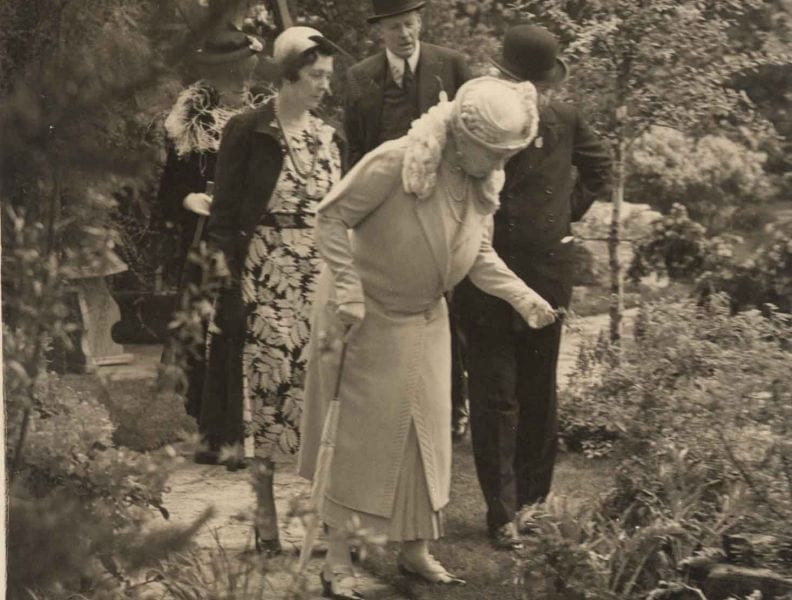 ---
Harold the Plant Hunter
Between the two wars, in 1922, the third generation stepped in with Harold Hillier joined the company. His passion for plant hunting and propagating knew no bounds – many important plants have been raised by Hillier over the years. An article written in 1937 estimated that, with over 5,000 species available, Hillier had one of the largest commercial plant collections in the world.
With his personal collection booming, in 1953 Harold moved to Jermyn's House, near Romsey in Hampshire, and began his dream of planting his own arboretum. In 1978 after more than two decades of care, this location was gifted to Hampshire County Council to manage and today is the site of the world-renowned Sir Harold Hillier Gardens.
Under Harold's watch, more land was purchased, including a significant land purchase of 120 acres near Romsey, Hampshire in 1963. Our plant nurseries still sit on this site to this day.
---
Fourth Generation
By 1965, it was time for the fourth generation to take their turn as Harold set up a partnership for his sons John and Robert.
Shortly after, in 1971, our Winchester sales centre became our first Hillier Garden Centre. This same year, the first edition of the Hillier Manual of Trees & Shrubs was published. This important horticultural book is now onto its 9th edition.
Harold Hillier was knighted in 1983. He had already been awarded a C.B.E. (Companion of the British Empire) and some of the highest accolades of the plant world – the Victoria Medal of Honour, the Veitch Memorial Medal, Honorary Fellow and Vice President of the Royal Horticultural Society, and Fellow of the Linnean Society.
At his memorial service after his death in 1985, Lord Aberconway, President of the Royal Horticultural Society quoted the words on Christopher Wren's tomb in St. Paul's Cathedral when referring to Harold's Arboretum – 'If you seek his memorial, look around you'.
---
Stronger Roots
It was not only the plant nursery and garden centre side of the business that was expanding. In 1984, we purchased 270 acres of land for field-grown trees, followed in 1989 by the purchase of a container tree business. Together, these made us the UK's largest grower of semi-mature trees.
---
Present & Future
In the last 30 years, we have been very busy.
Our garden centres have expanded from the original one in Winchester to a network of 22 across the South of England.
We support those in the business with our Hillier Trade Card plus Cash & Carry trade site.
We grow around 1 million plants each year at our plant nurseries in Hampshire, plus around 750,000 British-grown trees at our field and container tree nurseries in Hampshire.
As the largest semi-mature tree grower in the UK, we have supplied trees for major projects including The Millennium Dome, new Scottish Parliament in Edinburgh and the regeneration of the Olympic Parklands in 2012.
We hold the world record for medals at RHS Chelsea Flower Show – 74 consecutive medals as of 2019!
We remain a family company. In 2018, the fifth-generation joined the Board of Directors and Robert Hillier is now chairman, with the sixth generation now starting to gain their green fingers!
The future of our company and the planet are extremely important to us. We have always aimed to be an environmental pioneer and, in 2018, we joined The Planet Mark with a commitment to continually improve our carbon footprint.
As we look to a positive future, we are driven by our mission: "Inspiring green living spaces – for now and the future."