At Hillier Nurseries, a team of around 25 full-time workers is in place, with more people at busy seasonal times. Together, this team looks after plant growing and pruning, potting and crop work, cares for the nursery sites and manages delivery to our garden centres. The nurseries team is also responsible for getting thousands of plants to peak condition in time for garden shows.
Find out more about a few of the members of our nurseries team here.
---
Charles Carr
Head of Hillier Wholesale Nurseries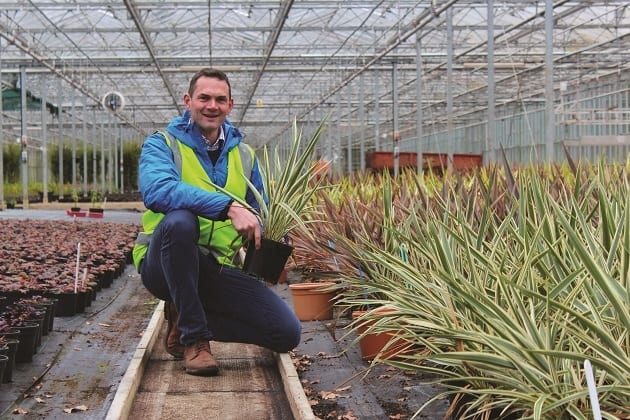 With Hillier Since: January 2018 (trained at Hillier as an apprentice from 1987 to 1991)
Main Areas of Responsibility: Managing the site and the team, developing the growing systems and trying to make sure everything is able to run like clockwork! Plant purchasing, production scheduling and developing the range of plants we grow, especially looking for new introductions is a big part of my job – being a 'plant lover' this is also the fun bit – seeing a new variety for the first time is always such a privilege!
Having spent my whole career on nurseries I very much love to get out amongst the plants and involved in the growing. However, the role often ties me to a computer more than I would like – it's still a wonderful industry and environment to be a part of and I consider myself very lucky.
Favourite Plant: There's too many to choose from and its always seasonal – in winter I start to get excited by the swelling buds of the Hamamelis with their wonderful winter fragrance, though who can walk past a hellebore in winter without tipping it up to admire the beauty!
---
Jo Fell
Head Grower Brentry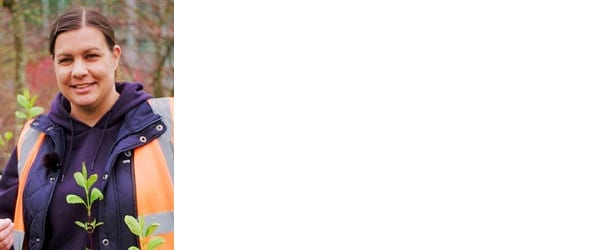 With Hillier Since: 2011
Main Areas of Responsibility: Leading the production team, ensuring all plants are grown in the correct environment with the necessary nutrition, watering and cultural techniques. I also lead the team for all plant production and preparation for show plants.
Favourite Plant: Lilium formosanum var pricei, with its beautiful summer scent.
---
Alan Postill
Master Propagator and Plant Breeder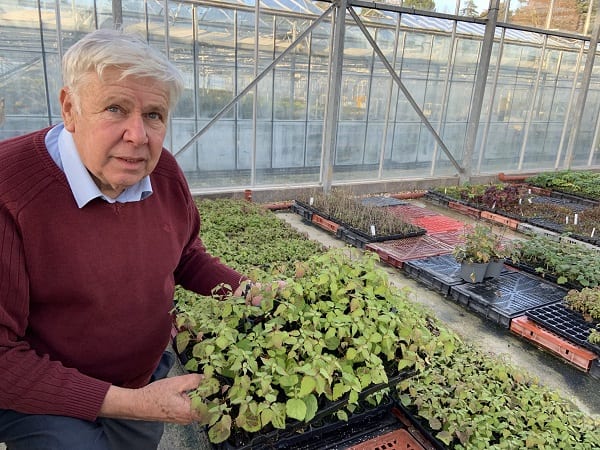 Career Highlights: Having joined Hillier at the tender age of 15, Alan has worked with a long list of notable propagators and plantsmen and, after 58 years is recognised as one of the world's number one experts in his field.
Key areas of specialism: All forms of propagation – grafting, root cuttings, growing from seed
Plants Raised by Alan:
Daphne bholua 'Jacqueline Postill' (named after his wife, Jacqui)
Choisya x dewittiana 'Aztec Gold'
Cotinus 'Candy Floss'
Cotinus 'Rose Glow'
Digitalis purpurea 'Serendipity'
---
Richard Clifton
Technical Co-ordinator, Brentry and Woodland Nursery Sites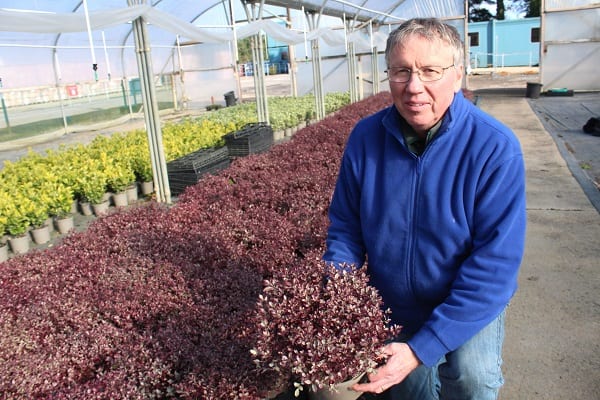 With Hillier Since: 1988-2003, then 2011-present
Main Areas of Responsibility: Over time, I have had a number of roles at Hillier Nurseries; from looking after what used to be called the "Intermediate" section, to looking after the million or so liners used to produce at the propagation department. Having left the company in 2003, I was asked to come back to look after the R&D department, then moved on to being Head Grower at Woodlands. Recently, I have taken on a new challenge as Technical Co-ordinator for both the Brentry and Woodlands sites. The role is split into two main areas; crop health and supporting the Technical Services department. Crop health management involves crop walking to identify any crop issues, such as pest and disease, nutrition problems, and then solving these problems by putting in place suitable control programmes. Support Technical Services means ensuring the smooth and safe running of the site from a technical point of view, from greenhouse maintenance to electrical testing to loo plumbing and everything in between.
Favourite Plant: There are too many to choose from but I would have to say that winter-flowering plants, such as Daphne bholua 'Jacqueline Postill', with their strong scent and flower power cannot be beaten as a way of raising one's spirits on a dank winter's day.