Project: Ulmus 'New Horizon' in Pontcanna Fields, Cardiff
Client: Cardiff Council
Requirement: 100 x Ulmus 'New Horizon'
Date: 2004 – present
Project Manager: James Hillier
---
In 1879, a tree avenue was planted in Pontcanna Fields in Cardiff. This was an avenue of elms and limes running the north-south length of the park. During the 1970s, Cardiff lost over 1,000 elm trees to Dutch Elm Disease, including those forming the historic avenue. Ahead of Cardiff 's centenary as a city in 2004 and Golden Jubilee as Capital of Wales, there was a request to replant this avenue and restore to its former glory.
Ulmus 'New Horizon' 
Patented in 1994, this is a special species of 'Resista'-elm, which has been bred to resist Dutch elm disease. It can withstand all aspects of the British climate – drought, flooding, salt-laden coastal roads – and will tolerate even poor soils. This Ulmus suits a wide range of requirements and we particularly recommend it for urban planting as it copes exceptionally well with city stresses like pollution.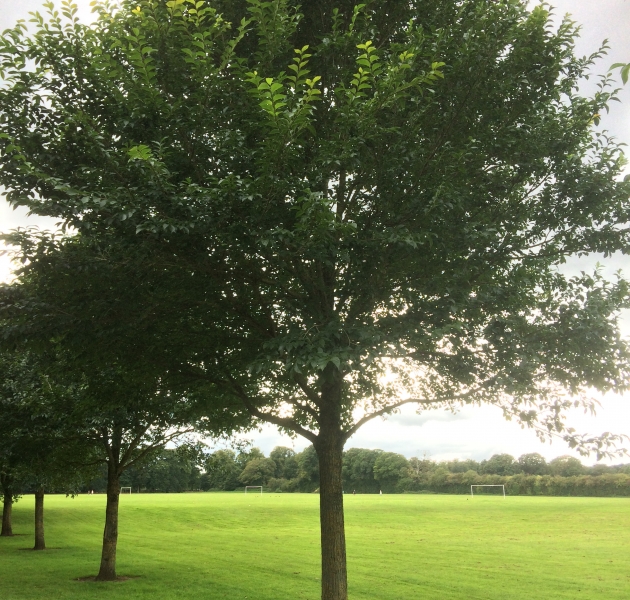 ---
Project Summary
It has been a privilege to be part of re-establishing this glorious route of Elms to the Welsh capital – something that may have been considered unthinkable at the onset of Dutch Elm disease.
In 2005, Cardiff received designation as European City of the Elm 2005 following the planting project in Pontcanna Fields. We are delighted to report, there has been no sign of any Dutch Elm Disease, more than 20 years after the first elm was planted in the Cardiff area.
Hillier Nurseries was also responsible for the supply of an Ulmus 'New Horizon' to Roath Mill Gardens in 1995.
The tree has been declared current GB National Champion by Dr. Owen Johnson, standing at a height of 18m and girth 166cm.
Our Value
Exclusive UK and Ireland partner for the 'Resista'-Elm programme, able to supply Ulmus 'New Horizon', with a current 100% success record against Dutch Elm Disease.