---
In mid-November, one of the largest and oldest of the many thousand trees growing at Hillier Trees Andlers Ash tree nursery finally left for pastures new. The tree in question was a Quercus palustris (Pin Oak) that was at least 25 years old, 12 metres tall and about 7 metres wide with a girth of 100cm.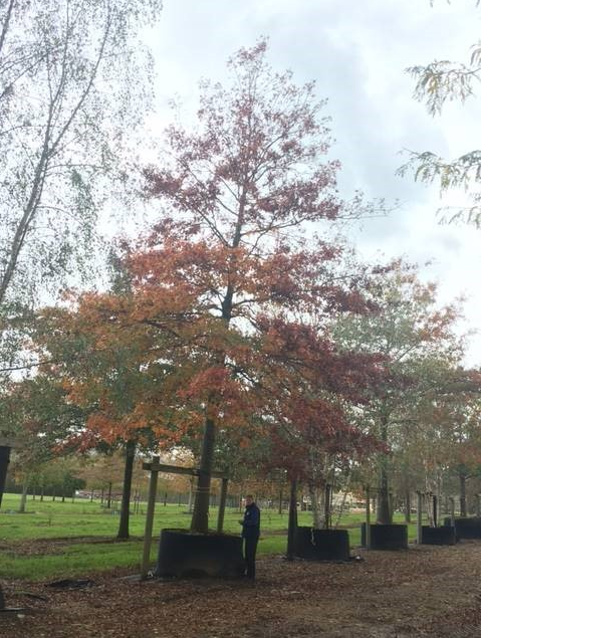 The approximately 25-year old Quercus palustris had reached a statuesque 12 metres height
---
This impressive tree has been supplied to multinational construction, property and infrastructure company Lendlease as a landmark tree within the major Elephant & Castle development.
Hillier has been working with Lendlease for the past five years on this major multi-phase project, which aims to regenerate not only the Elephant and Castle area of London, but also green up the entire London Borough of Southwark. Hillier has been producing and supplying top-quality semi-mature trees from the company's container and field tree nurseries.
We are absolutely delighted to see this magnificent Quercus, that we have nurtured for a quarter of a century, safely delivered and planted at its end destination and hope the local community get great enjoyment from it.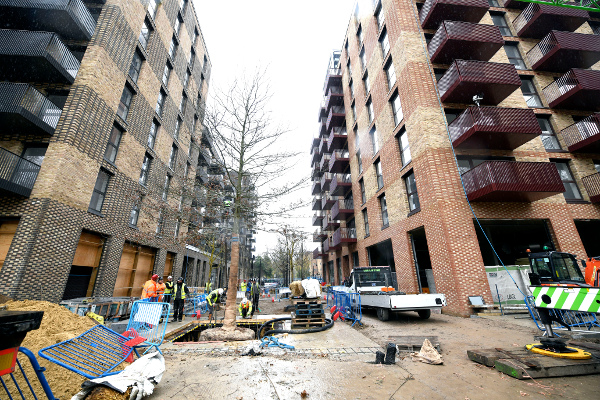 The tree planted with great skill and care at its final destination, bringing the benefits of nature to an urban area
---
Tree Factfile
The Pin Oak is a very distinctive large tree, due to its naturally balanced triangular shape made up of its straight main stem and slender horizontal branching structure. When established, the canopy will be quite dense, which adds to the strong sense of formal structure that the tree provides.
Another feature of the tree is the leaves which are sharply lobed and glossy green. Their autumn colour is one of the best as it is so consistent in turning a rich scarlet red before falling. In winter, the tree has a magnificent, strongly pyramidal, silhouette.
---
Contact Hillier Trees today to discuss your tree planting project 
---