– September 2018
On 26th September 2018, dozens of guests from the tree industry came together at Hillier Trees field tree nursery site near Petersfield, Hampshire. Throughout the day, industry experts shared some of the leading research and product innovations that are shaping the sector.
Guests also had the opportunity to tour some of Hillier Trees 750 acres of field-grown trees, with the glorious autumn colour and berries starting to show on many of the of British-grown species in production.
Forest Research Projects on Urban Trees
Kicking off the day, Phil Handley and Madalena Vaz Monteiro from Forest Research presented details of some of their latest major urban tree research pieces. Phil discussed their national and local research projects mapping canopy cover within urban locations. Madalena Vaz Monteiro presented more widely on the value of urban trees, covering details of their i-Tree work as an example.
Budding and Propagating in Practice
Following initial presentations, Hillier Trees Nursery Manager Phil Hall hosted a tour. Guests were given unique insights into the day-to-day craftsmanship required to produce top-quality British-grown trees, including propagation, transplanting and Hillier production practices to ensure successful establishment. Phil provided a practical demonstration of grafting and budding techniques, allowing attendees to have a go themselves after to fully understand the skills required.
Innovative Product Demonstrations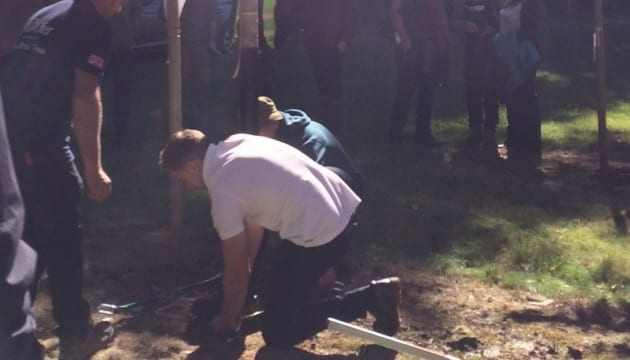 ---
During the tour, there were live demonstrations from suppliers of two tree-related products.
Gripple gave a demonstration on the correct installation of their tree anchoring system, with audience participation encouraged. Their system is designed to ensure planted trees are safe from the effects of the elements whilst becoming established.
Russell Horsey from Treepans demonstrated their product, designed to minimise threats to newly-planted urban trees from mowers, strimmers and to eliminate the requirement for mulching.
Quality Trees and Bio-security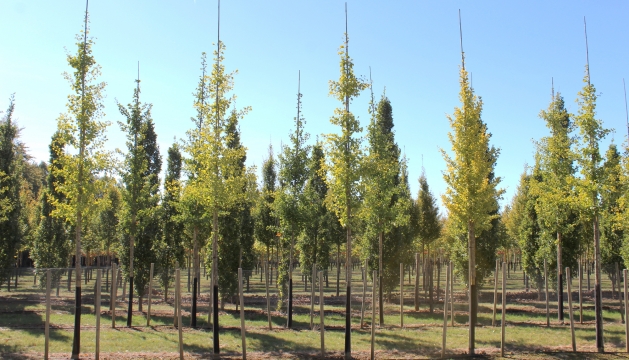 Rounding off the tour, Jim Hillier, showcased many quality cultivars ready for supply, demonstrating how well the trees had coped with the challenging weather extremes – cold winter and hot, dry summer – experienced in 2018.
Jim also discussed the vital importance of the industry working together on bio-security, highlighting the Hillier bio-security policy and urging guests to buy British where possible to combat the risks from imported diseases.
GreenBlue Urban Solutions
Finishing the day, GreenBlue Urban presented details on their solutions for urban tree project planning and planting, including their sustainable underground drainage systems (SUDS) to successfully manage soil and root growth over time.
Sales Manager Jamie Gormley and everyone at Hillier would like to say thank you to everyone who attended and presented. It was an inspiring day to reflect on the positive effect the tree industry can have on society and how best to manage and protect our precious trees for the future.
---
Are you interested in joining a future Hillier Trees Open Day? Get in touch.