Tilia x europaea
"Common Lime"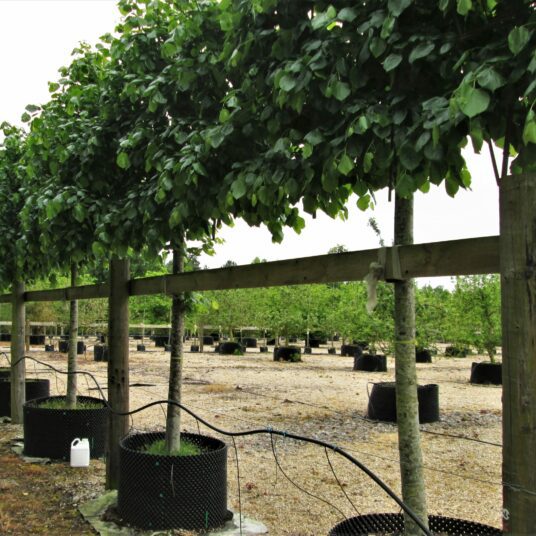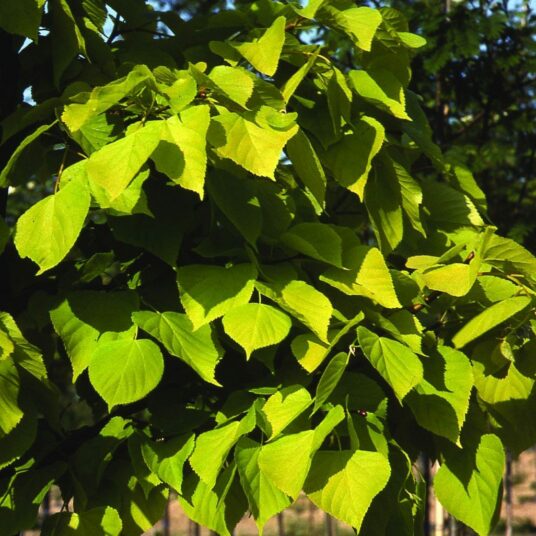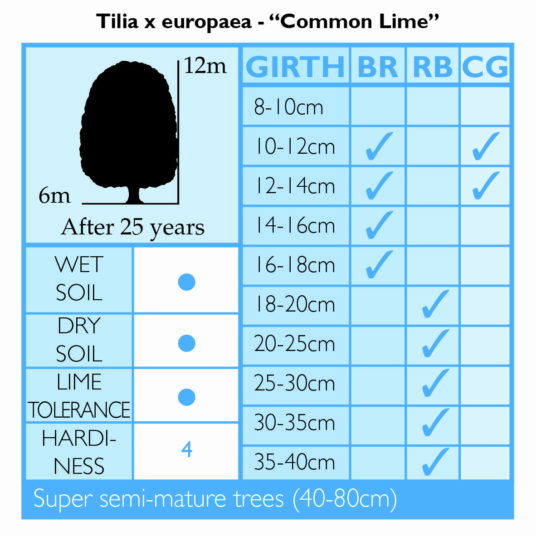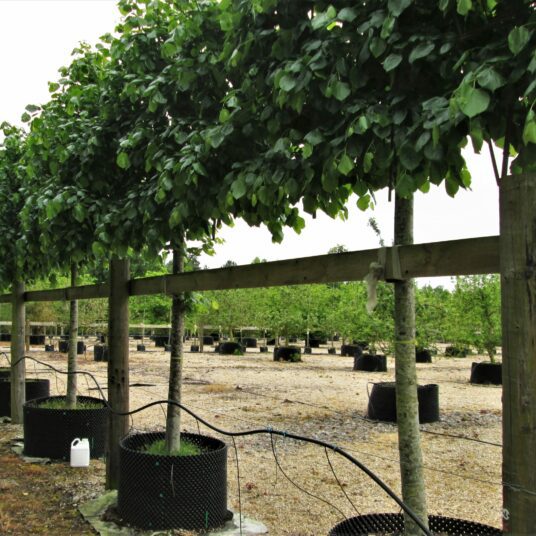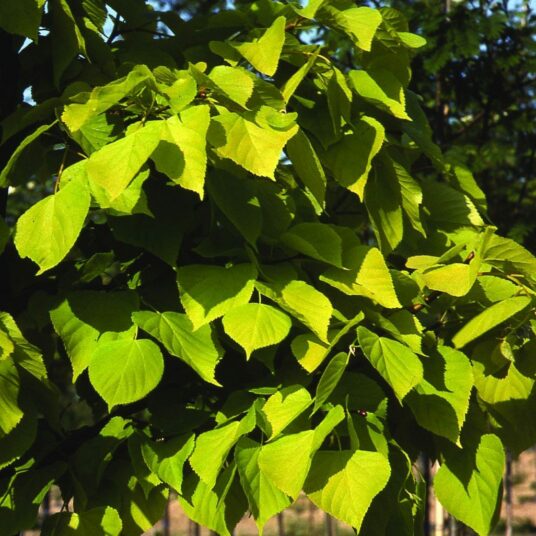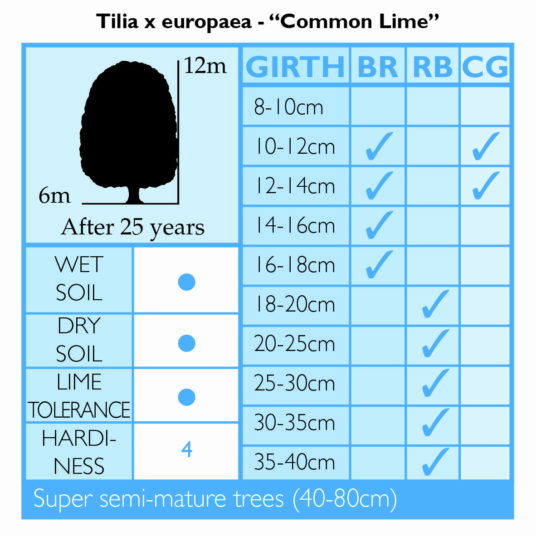 Tilia x europaea
"Common Lime"
Enquire
Tree Information
This is a large tree reaching over 60 feet (20 metres) in height. It is a naturally occurring hybrid between Tilia cordata (small-leaved linden) and Tilia platyphyllos (large-leaved linden) and occurs where the two parents are both native. It is also known as the Common Lime or European Lime and is easy to propagate from layering. Because of the ease of propagation, it was the most widely planted lime and forms many of the older lime avenues throughout the UK and Europe. Many grand entrances to stately homes are still lined with this grand tree.
However, the qualities that allow easy propagation are also its weakness – it suckers profusely. And as such is not a good choice for streets, carparks or the urban environment. It is also prone to aphid attack and there for the resulting honeydew and sooty moulds. However, it is host to much fauna including bees and butterflies – with bees being its primary pollinator.
Its leaves are glabrous and rounded or broadly ovate, and its twigs grow in a zig-zag habit.
Tilia europaea 'Pallida' is a selection with less suckering and a more conical habit.
| | |
| --- | --- |
| Size | 12m high x 6m wide after 25 years. Ultimately a large tree. |
| Canopy | Large suckering tree. |
| Foliage | Large, rounded or ovate, sharply toothed, glabrous, mid-green colour. |
Commercial Trees Enquiry
Please note this is for trade only.