Tilia x europaea 'Pallida'
"King's Lime"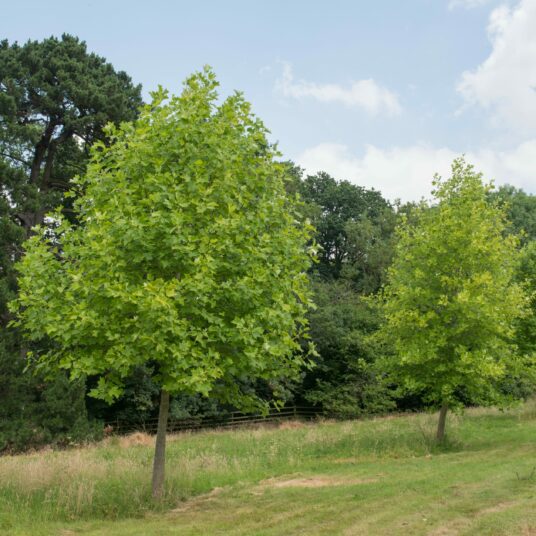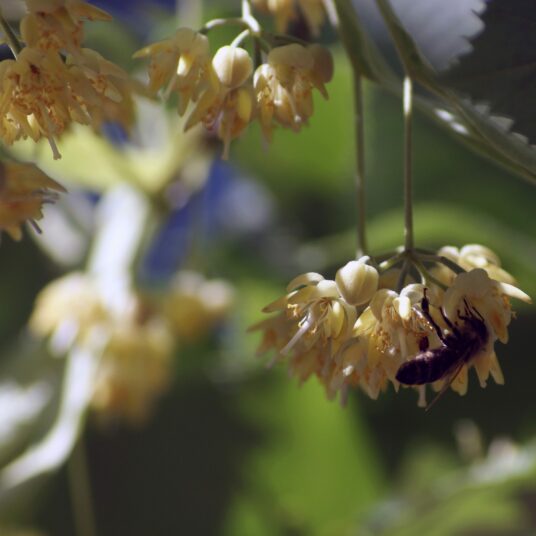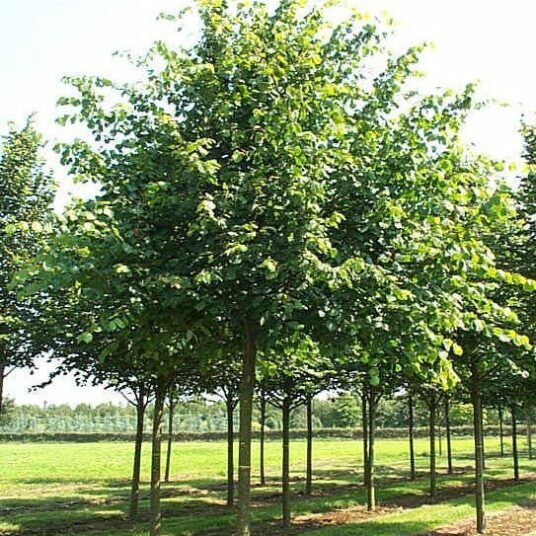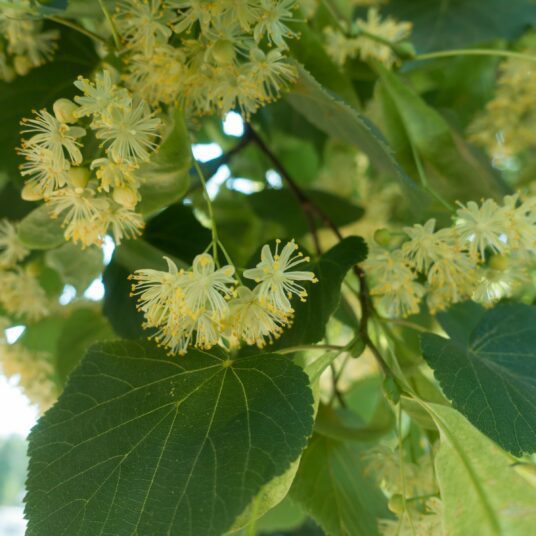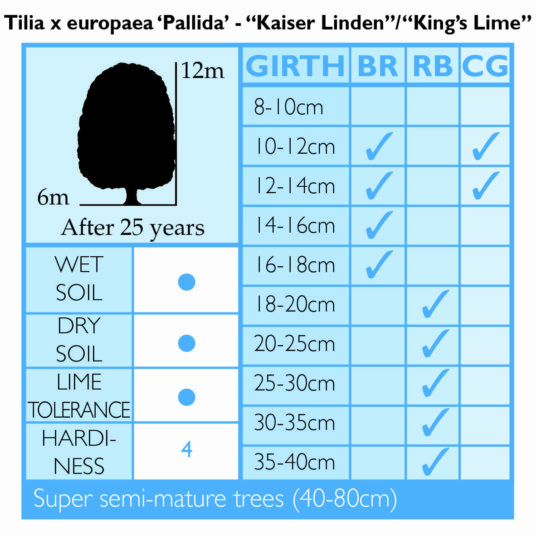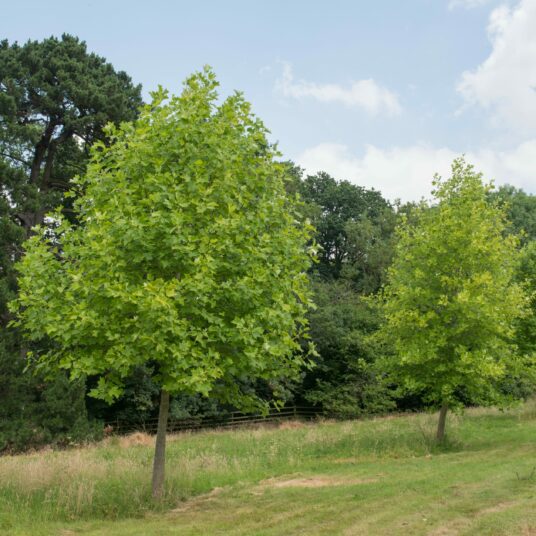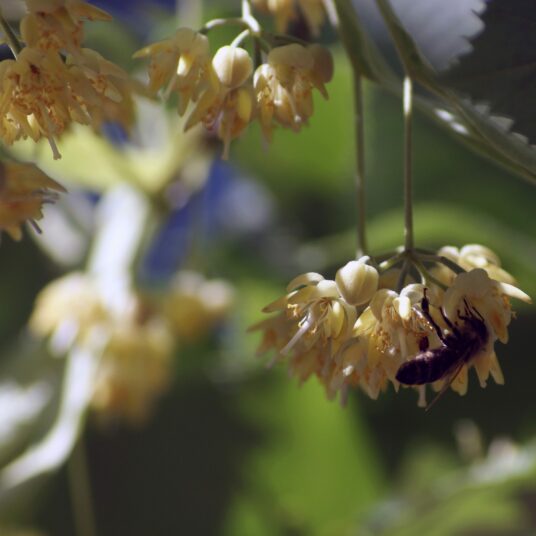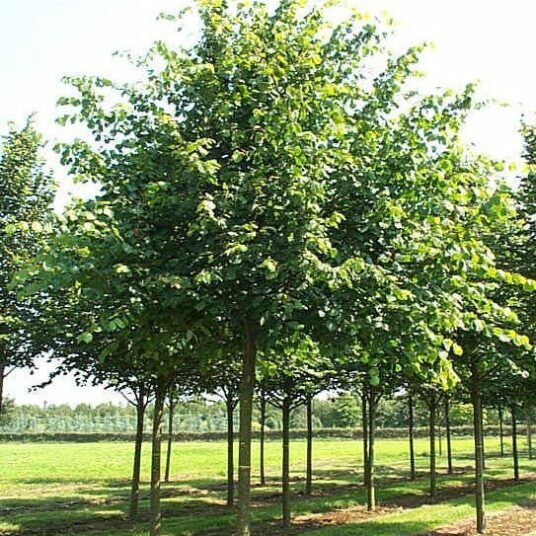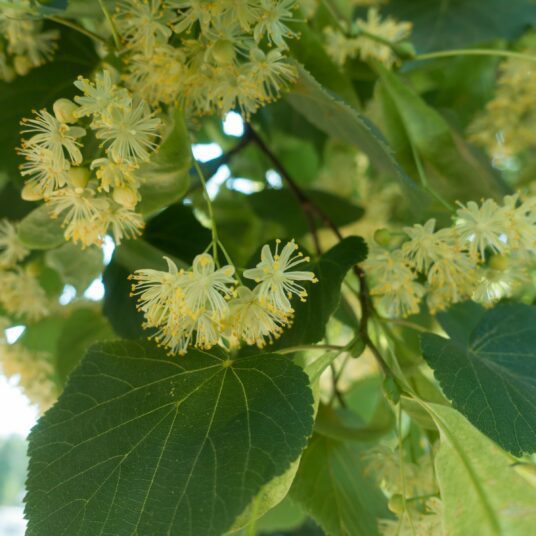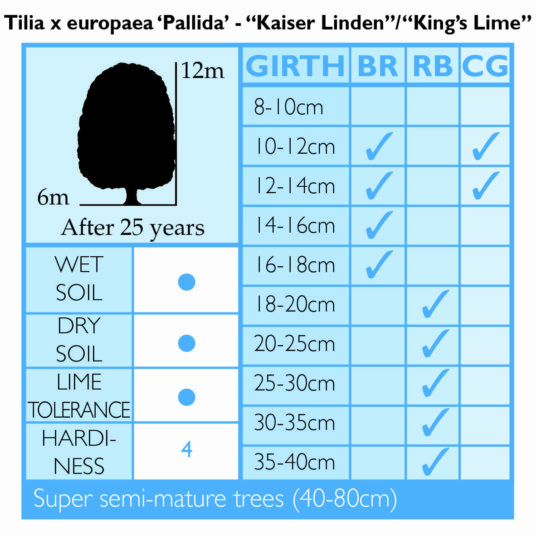 Tilia x europaea 'Pallida'
"King's Lime"
Enquire
Tree Information
This is a large deciduous tree (over 30 metres or 60 feet), with ascending branches which for a broadly conical crown.  It has mid-green rounded or ovate leaves with toothed edges with a yellow-green underside.  The twigs are reddish in the winter.  The leaves tend to emerge earlier than the species and also turn autumnal earlier by the same token. Another difference from the species is that 'Pallida' has much less of a suckering issue.
Less spreading than Tilia x europaea it lends itself to being planted in formal avenues.  The most famous of these being in Berlin – the famous lime avenue 'Unter den Linden' – which extended from the palace to the city gates.  The trees that survived World War Two were soon felled for firewood and the present 'Pallida' avenue was planted in 1950.
As with all Tilia x europaea, they are prone to aphid attack and therefore the resulting honeydew and sooty moulds.  The upside is that it is attractive to many insects including bees and butterflies.
As with most Tilias, these are fully hardy and tolerate all soil types as long as they are well-drained.
| | |
| --- | --- |
| Size | 12m high x 6m wide after 25 years. Ultimately a large tree |
| Canopy | Broadly conical with reddish winter twigs |
| Foliage | Large, rounded or ovate, sharply toothed, glabrous, mid green colour |
Commercial Trees Enquiry
Please note this is for trade only.