Tilia tomentosa 'Brabant'
"Silver Lime"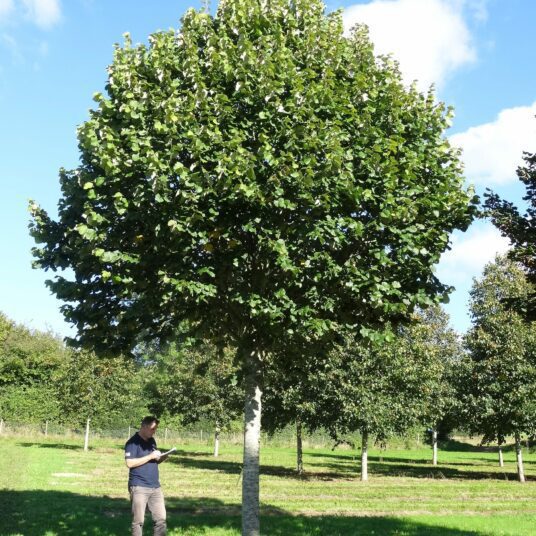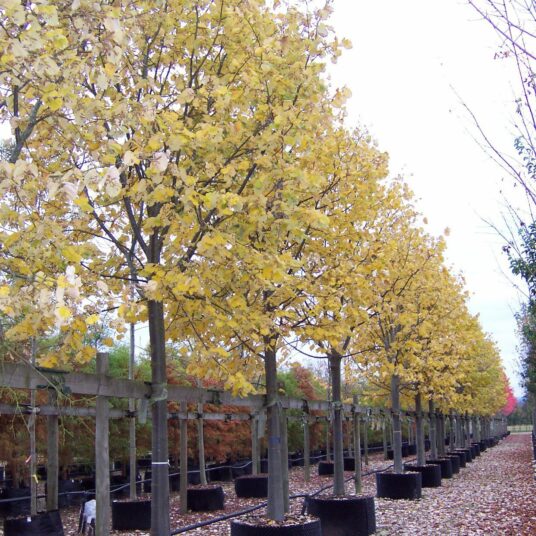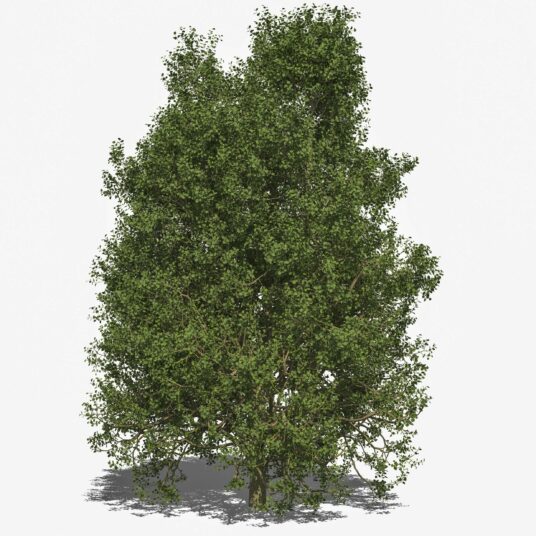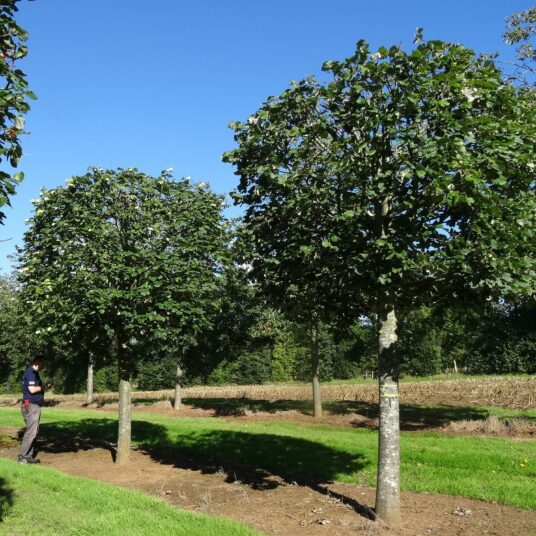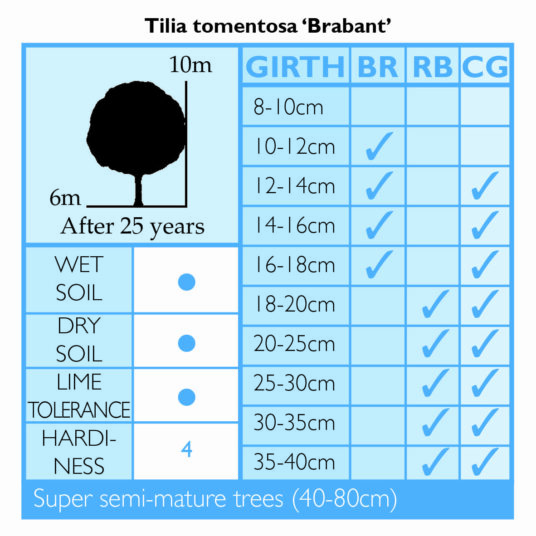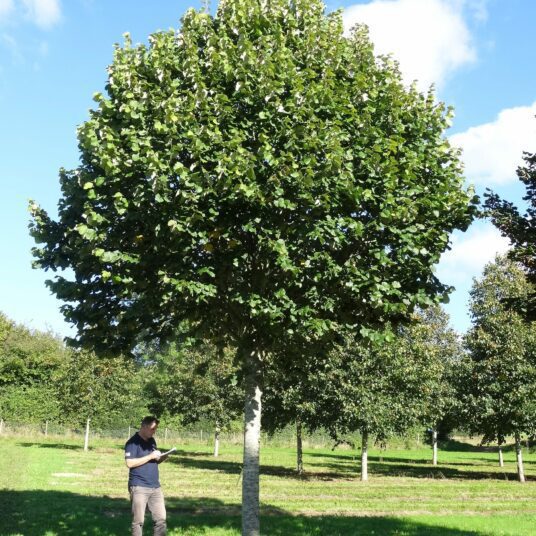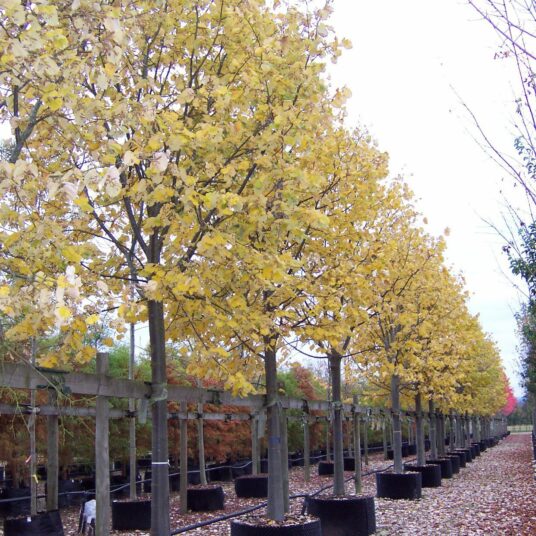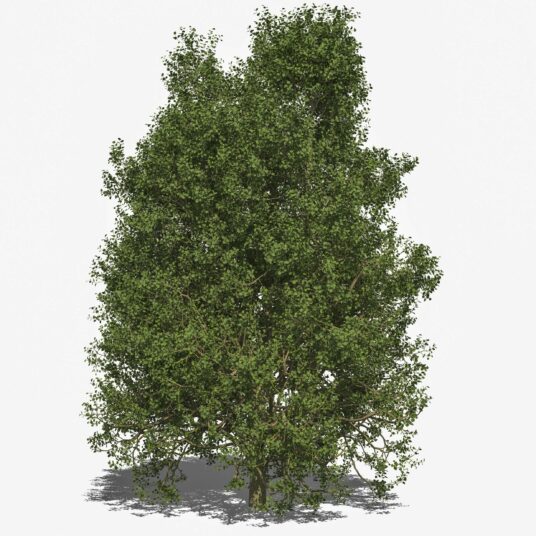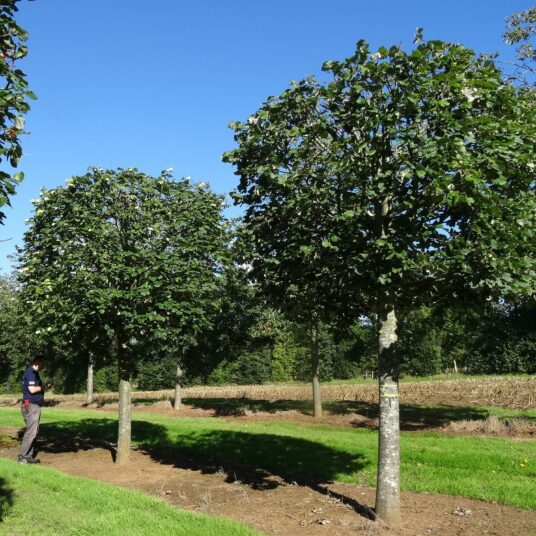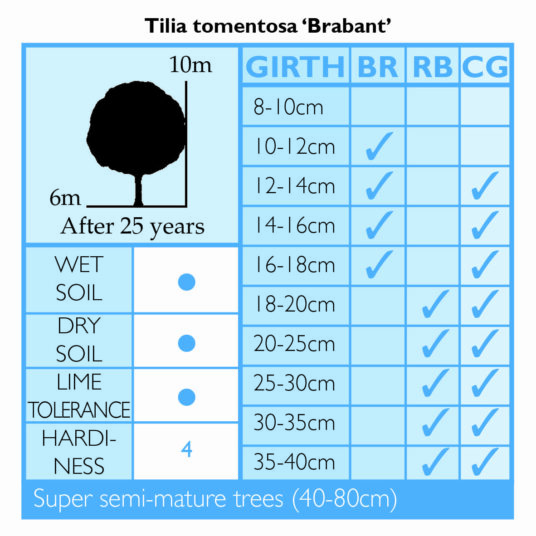 Tilia tomentosa 'Brabant'
"Silver Lime"
Enquire
Tree Information
Originally this was a Dutch selection of the species. It is a large tree (over 20 metres, 60 feet high) with a broadly conical crown. It is very uniform in its growth and lends itself to be planted as an avenue or a specimen tree.
The leaves are on short leaf stalks so the canopy is compact and dense. The large, round, toothed leaves are dark green on their topside and silvery-white and felt-like beneath. The leaves are tough and as a result, are not attractive to aphids, so there is not a honeydew problem associated with this variety. Tilia tomentosa 'Brabant' are at their most attractive in a summer breeze when their two-toned leaves flutter in the wind.
The stem colour is attractive, dark grey and strong – as is its branch structure. It is extremely hardy, tolerating most soil conditions with good drought tolerance once established. It copes well in windy conditions including coastal areas, which is why it is highly rated as a strong urban tree.
It has fragrant flowers in July which are sweet-smelling which is attractive to many insects.
| | |
| --- | --- |
| Size | 10m high x 6m wide after 25 years. Ultimately a large tree. |
| Canopy | Dense broadly conical habit. |
| Foliage | Large, rounded, sharply toothed, dark green above with silvery-white underside. Short leaf stalks. Yellow autumn colour. Aphid-Free! |
Commercial Trees Enquiry
Please note this is for trade only.