Tilia platyphyllos 'Aurea'
"Broad-leaved lime"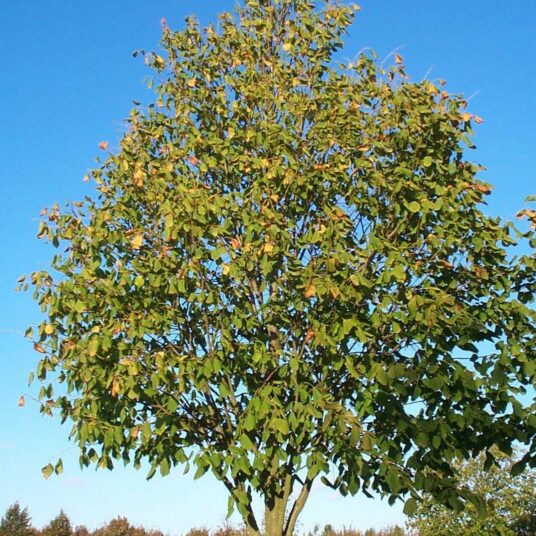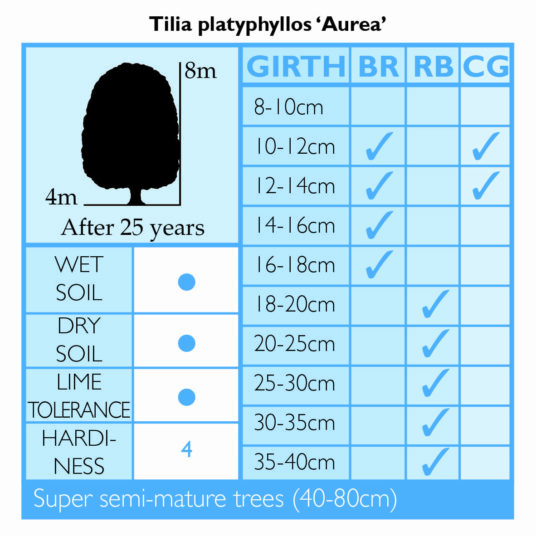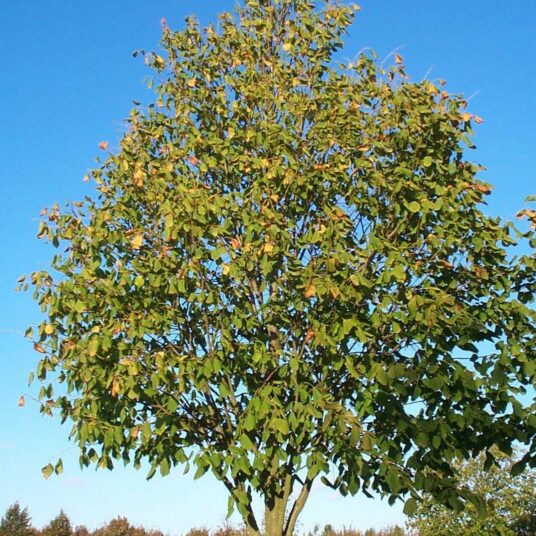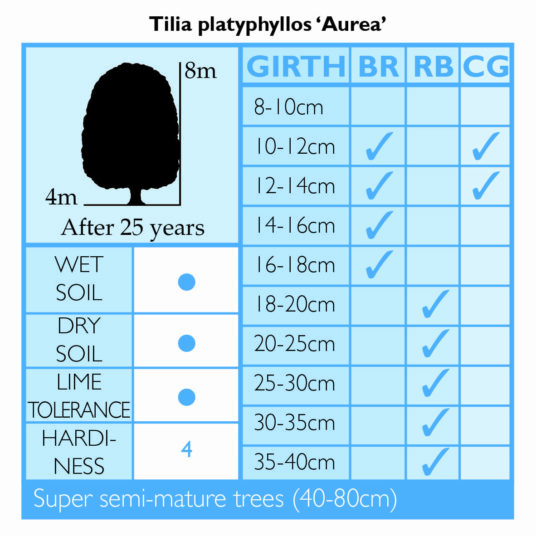 Tilia platyphyllos 'Aurea'
"Broad-leaved lime"
Enquire
Tree Information
This sport of the species differs by its striking young golden yellow shoots which particularly stand out in the winter months – as outstanding as the colourful winter twigs of the best willows and dogwoods. As such it is used very effectively as a managed pollard – accentuating the rich winter colours.
Like the species, it is a large, fairly fast-growing lime tree – known as the 'Golden Twig Broad-leaved Lime'. It forms a majestic parkland tree with roundish, ovate, sharply toothed leaves. Suckers are produced but not as prolifically as Tilia x europaea, and are better suited to the wider landscape than street planting – unless managed as a pollard or planted on a wide verge.
The overall shape of the tree is broadly columnar and so lends itself to being a large avenue tree or stately specimen tree. It flowers in late June to early July and is attractive to bees and other pollinators, and is prone to aphids and associated honeydew.
| | |
| --- | --- |
| Size | 8m high x 4m wide after 25 years. Ultimately a large tree. |
| Canopy | Ascending branches – broadly conical. |
| Foliage | Green, broad, roundish-ovate, sharply toothed. |
| Flowers | Fragrant ivory flowers in late June, early July – Bee friendly. |
Commercial Trees Enquiry
Please note this is for trade only.