Taxodium distichum
"Swamp Cypress"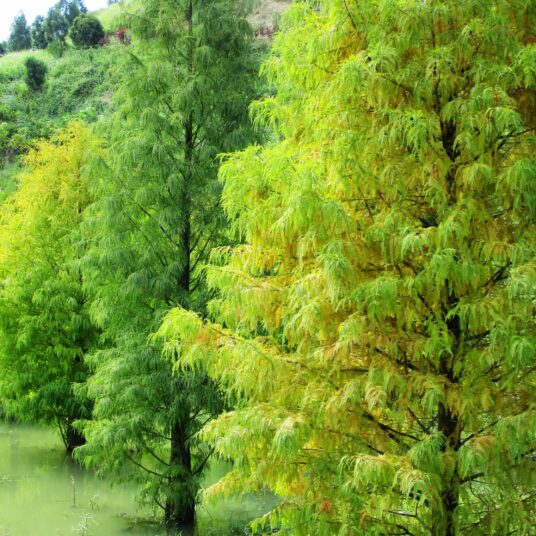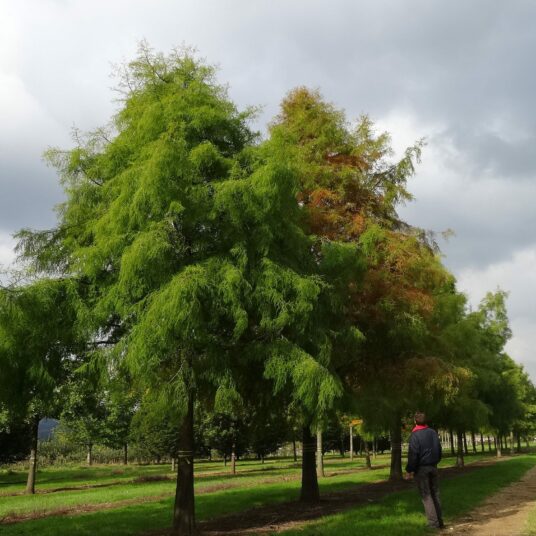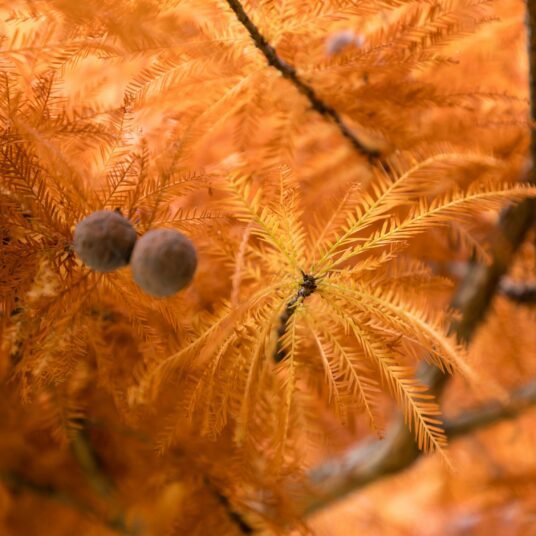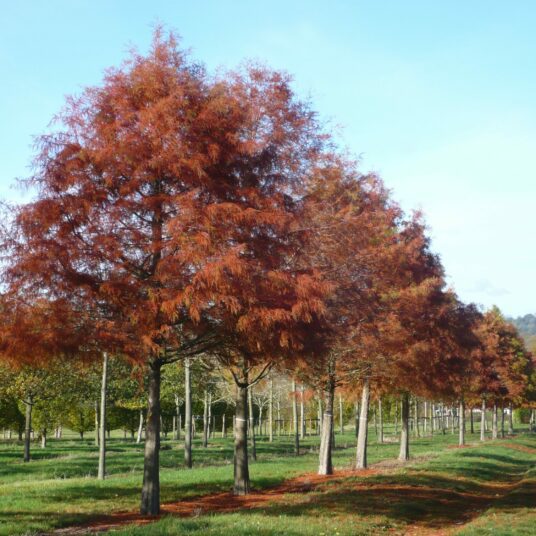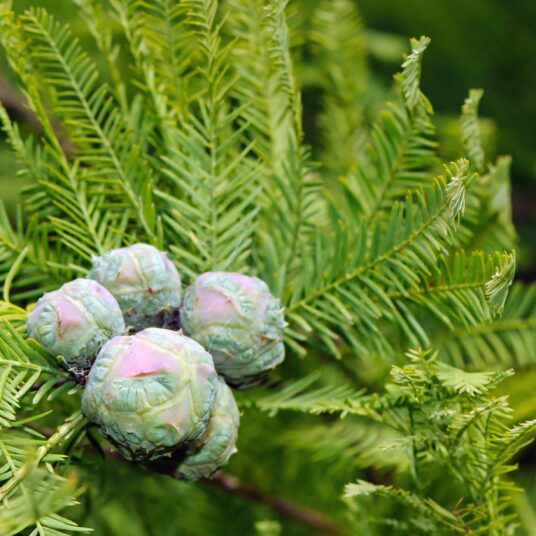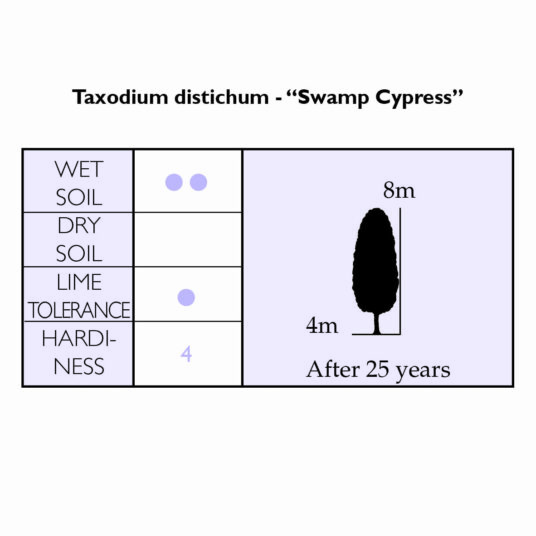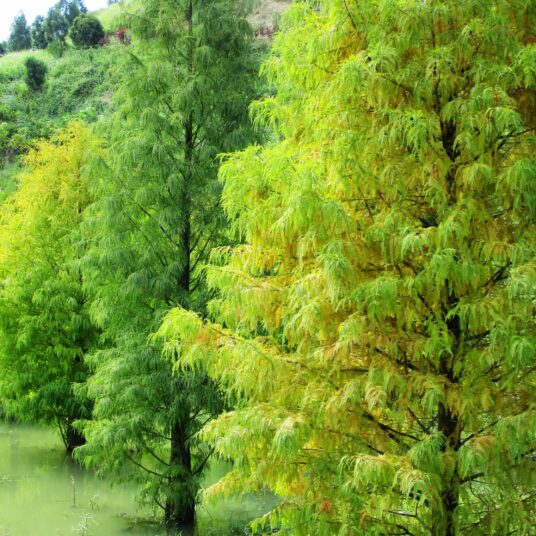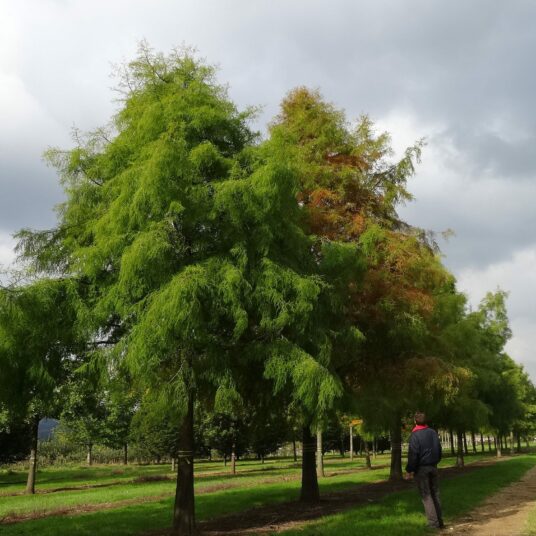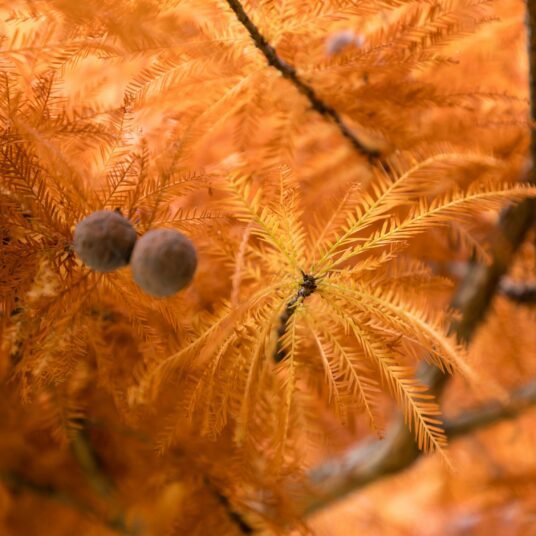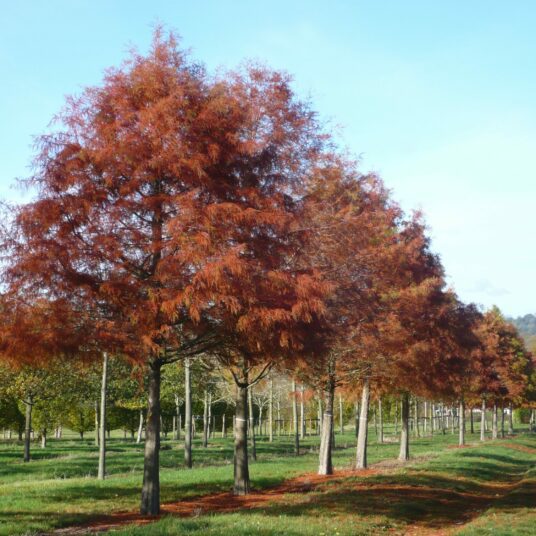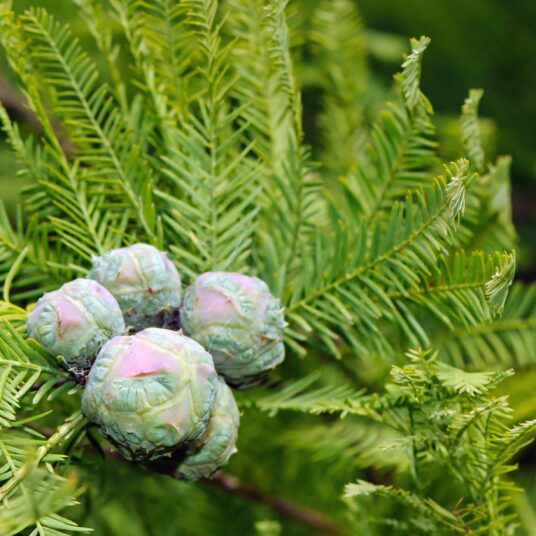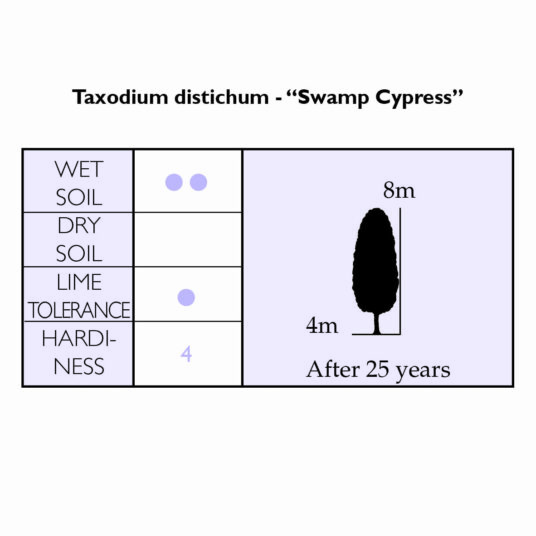 Taxodium distichum
"Swamp Cypress"
Enquire
Tree Information
The most suitable conifer for very wet conditions. A large tree, with fibrous reddish-brown bark. Leaves grass-green turning bronze-yellow in autumn. A strikingly beautiful tree, often planted close to lakes and ponds. When grown by water, large specimens produce peculiar 'knee-like' growths from the roots which project above ground. A native tree of wet places, rivers, and swamps in the southern United States.
Commercial Trees Enquiry
Please note this is for trade only.