Sorbus commixta 'Embley'
"Mountain Ash"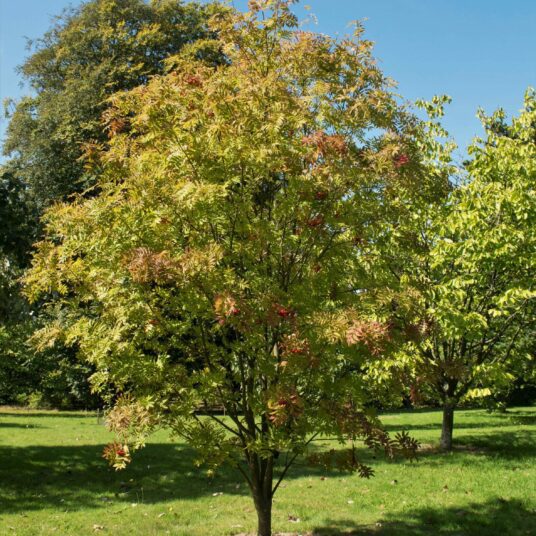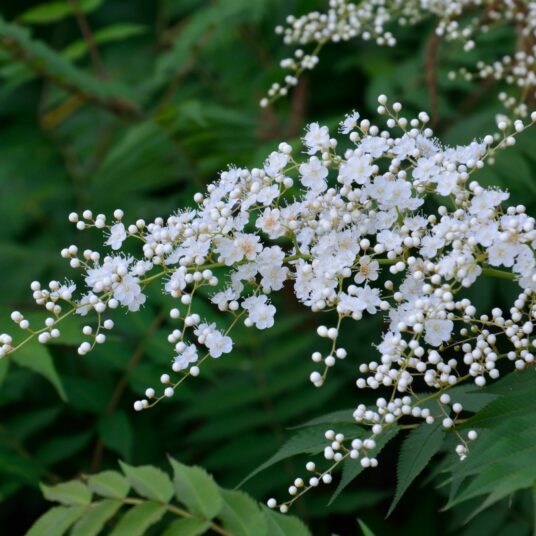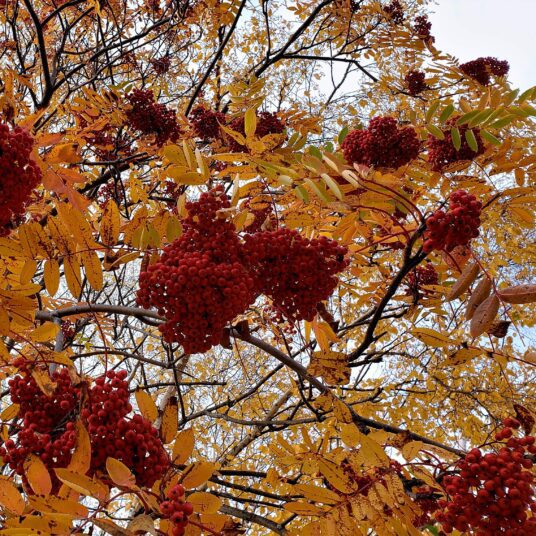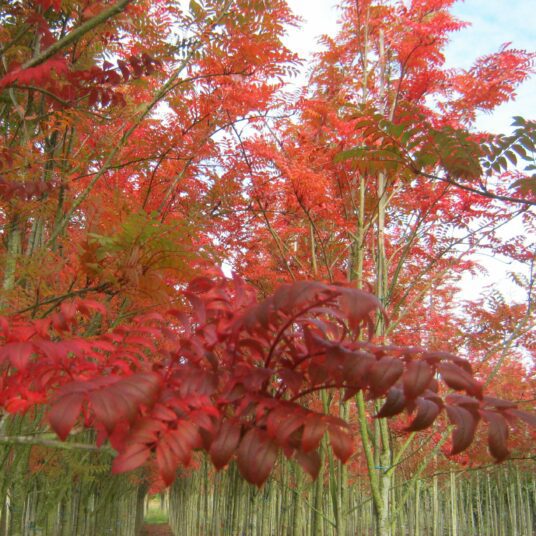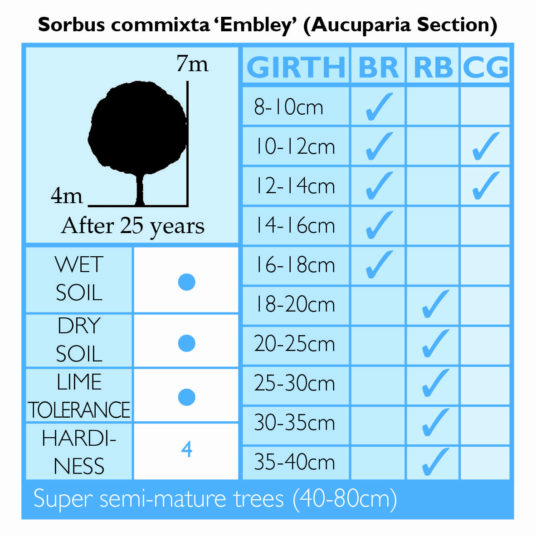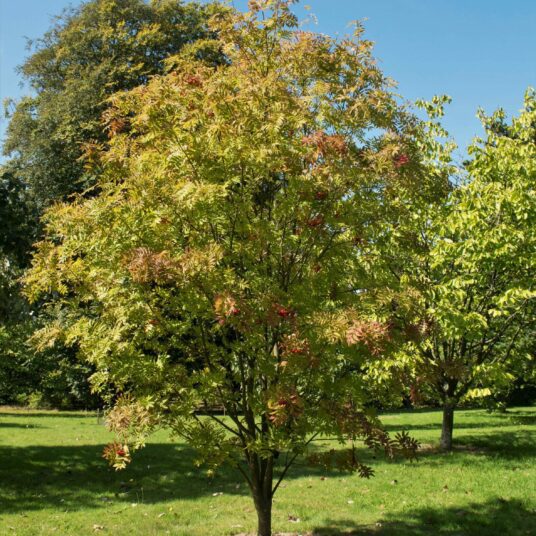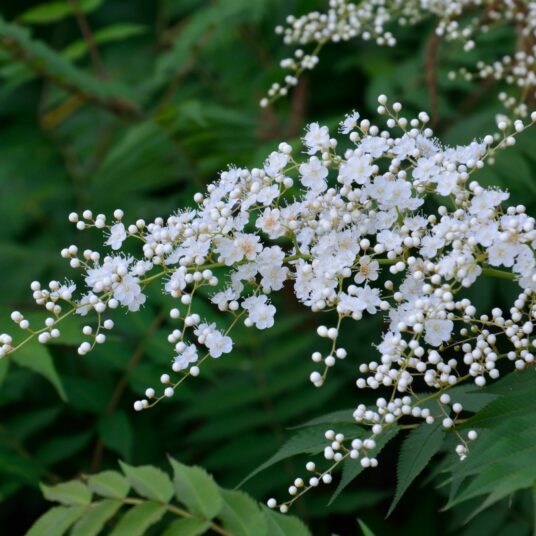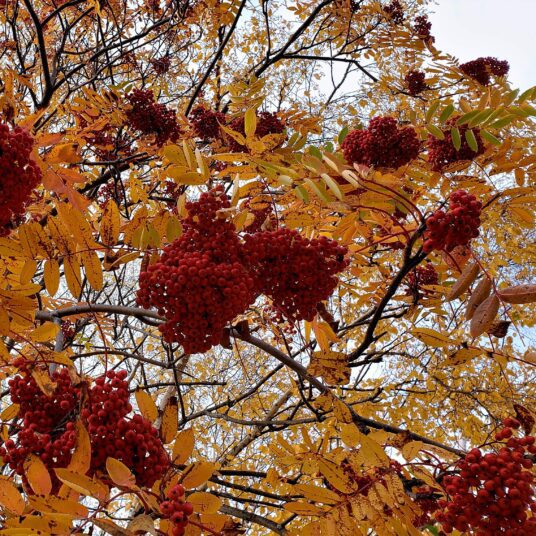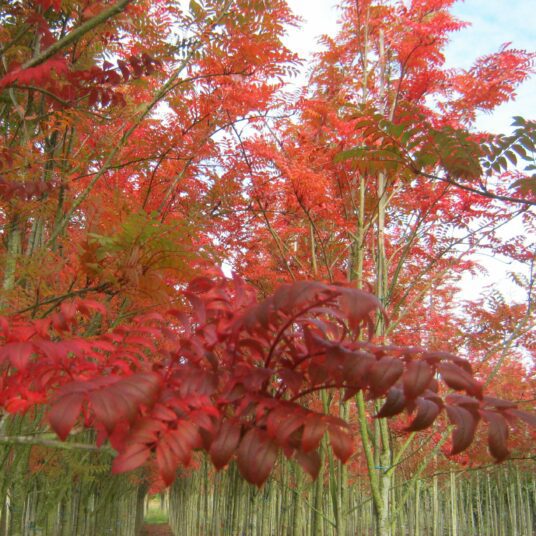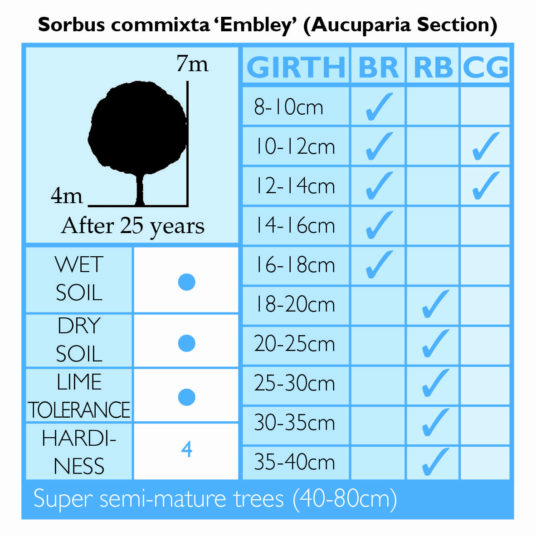 Sorbus commixta 'Embley'
"Mountain Ash"
Enquire
Tree Information
One of the best small trees for autumn colour. Its pinnate leaves will not disappoint and will give a fiery red autumn display. In winter the buds are long, pointed and sticky. When the buds unfold, they release glabrous (non-hairy) coppery leaves quickly turning a glossy dark green above. In the autumn Sorbus commixta 'Embley' generally colours later than Sorbus commixta and holds onto its spectacular autumn leaves for longer.
The fruits are carried in large, heavy bunches and are glistening orange-red which stay on the tree until late October – which adds to the whole seasonal spectacle.
This tree is tolerant of most well-drained soils though not known to be long-lived on chalk.
| | |
| --- | --- |
| Size | 7m high x 4m wide after 25 years. Ultimately a small tree. |
| Canopy | Neat and upright when young becoming rounded as it matures. |
| Foliage | Pinnate – a long mid-rib with 11-15 leaflets. Glowing red autumn colour. |
| Flowers | White flowers in May and early June. |
| Fruit | Heavy bunches of orange-red fruits in clusters from mid-summer into the Autumn. |
Commercial Trees Enquiry
Please note this is for trade only.