Sorbus aucuparia – streetwise
"Mountain Ash"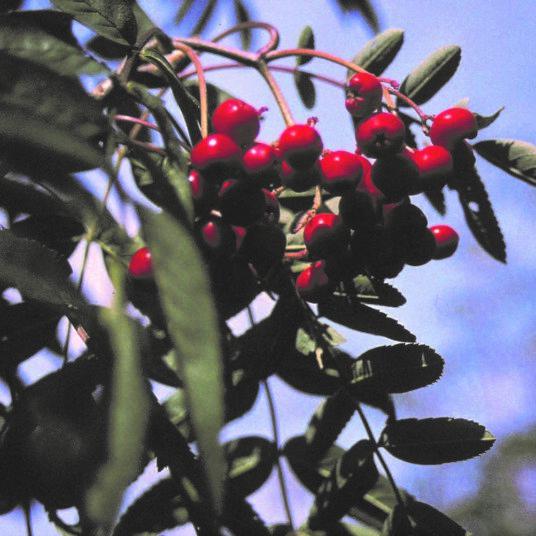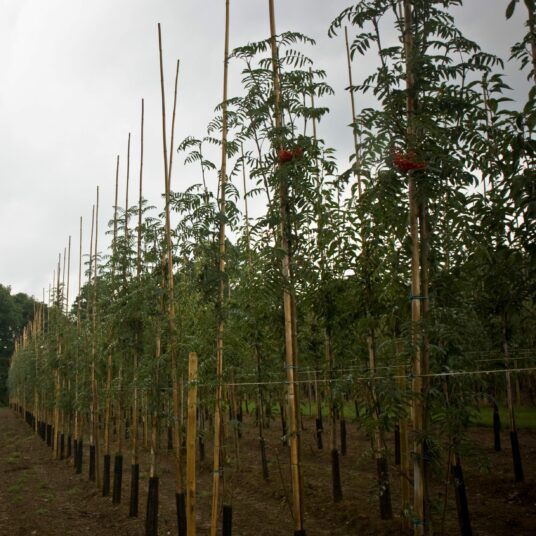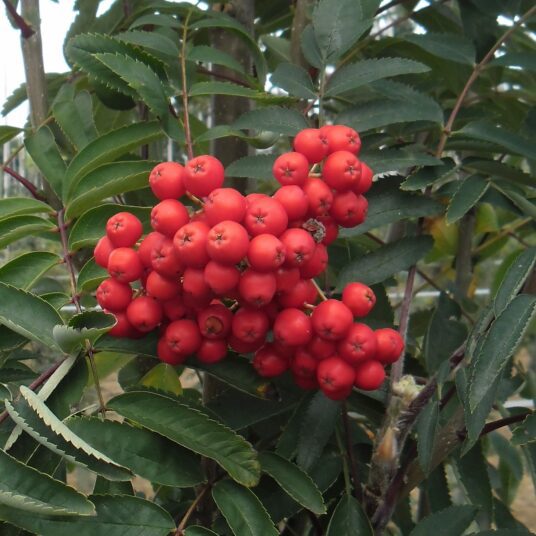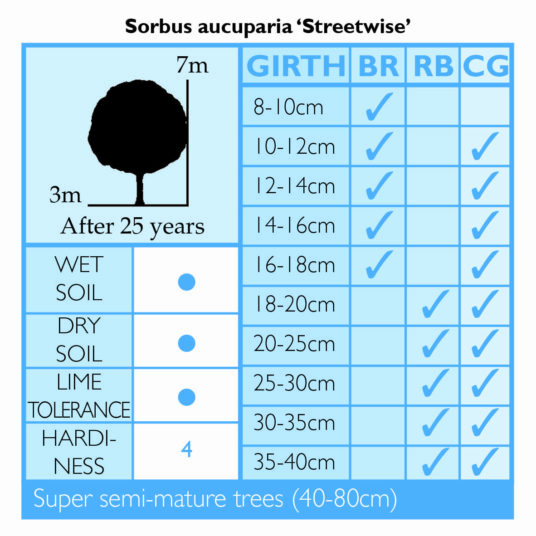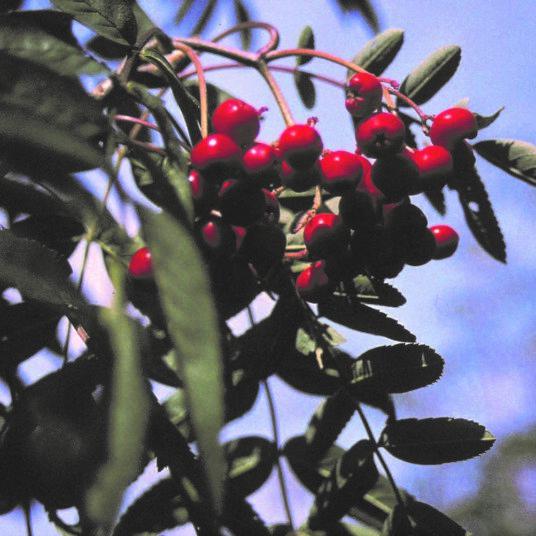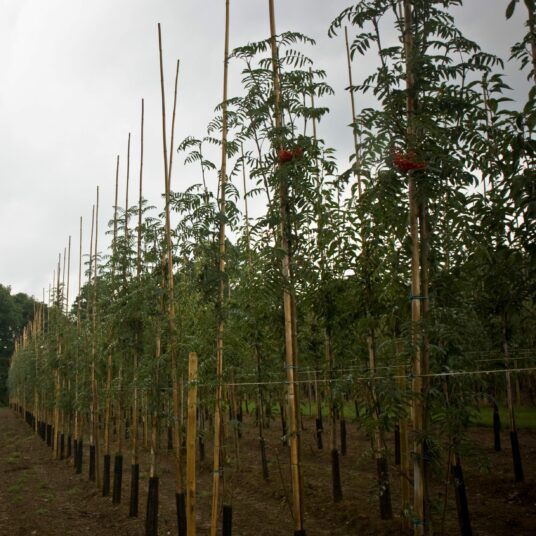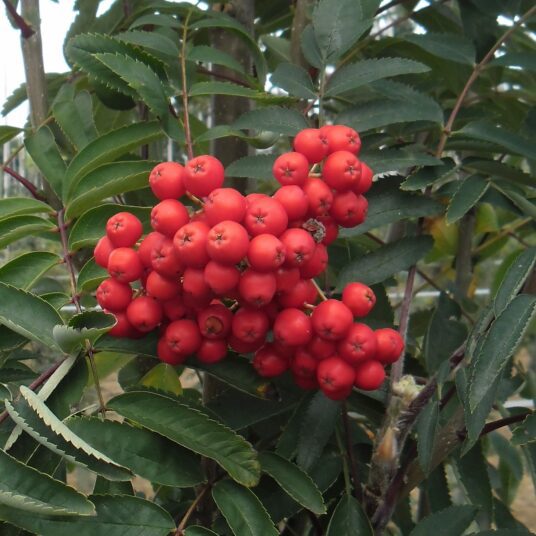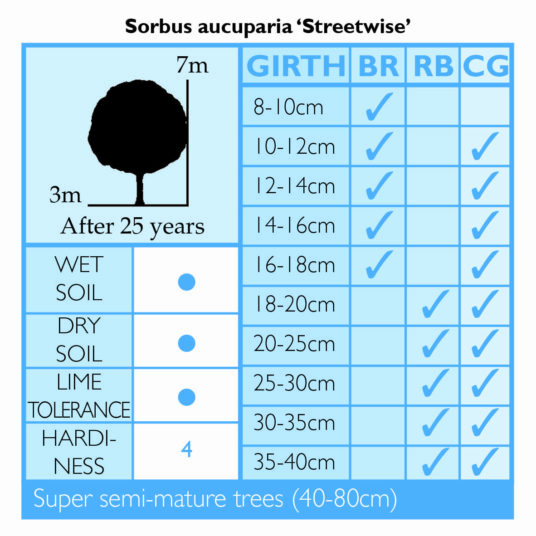 Sorbus aucuparia – streetwise
"Mountain Ash"
Enquire
Tree Information
This clonal selection was raised at our own nurseries in the early 1980s. It stood out as being an extremely robust grower, quick to establish at every stage of production and out-performing the other Sorbus aucuparias. Having studied its characteristics through to maturity, we introduced and named this variety in 1998.
It has a very neat, upright habit and its narrow, compact canopy makes this the best of the species for street and urban planting. Its vigour ensures that it establishes quickly on site, even in harsh conditions. The strongly ascending branch structure maintains the upright, tidy form throughout its maturity.
This tree is free-fruiting with bright orange berries from July to November having produced corymbs of attractive white flowers in May and early June. The berries are very attractive to birds so are almost always eaten while still on the tree.
The leaves are mid to dark green becoming orange-yellow in the autumn. This is our most popular Sorbus amongst tree managers and specifiers.
| | |
| --- | --- |
| Size | 7m high x 3m wide after 25 years. Ultimately a small tree. |
| Canopy | Neat and upright and compact well balanced crown. |
| Foliage | Pinnate – a long mid-rib with 11-19 leaflets. |
| Fruit | Orange-red fruits in clusters from mid-summer into the Autumn. |
Commercial Trees Enquiry
Please note this is for trade only.