Sorbus aucuparia 'Cardinal Royal'
"Mountain Ash"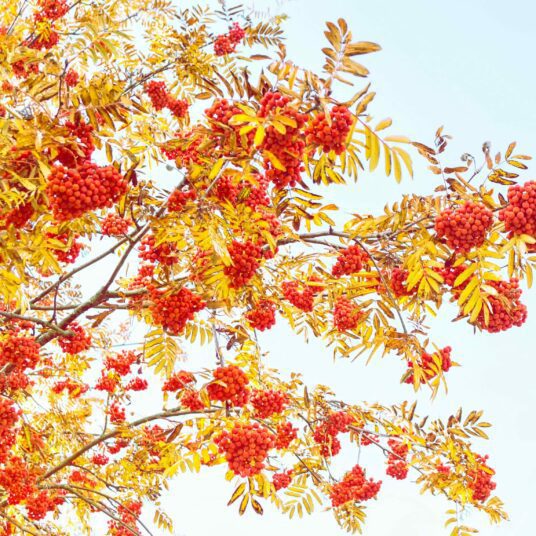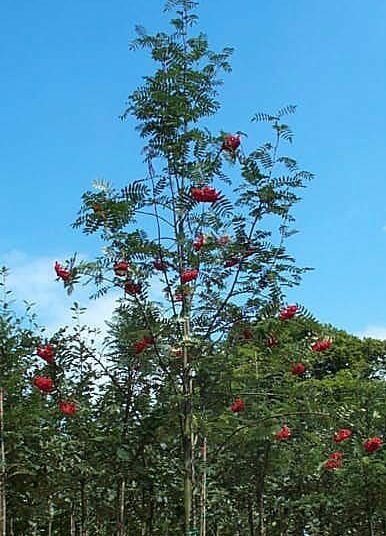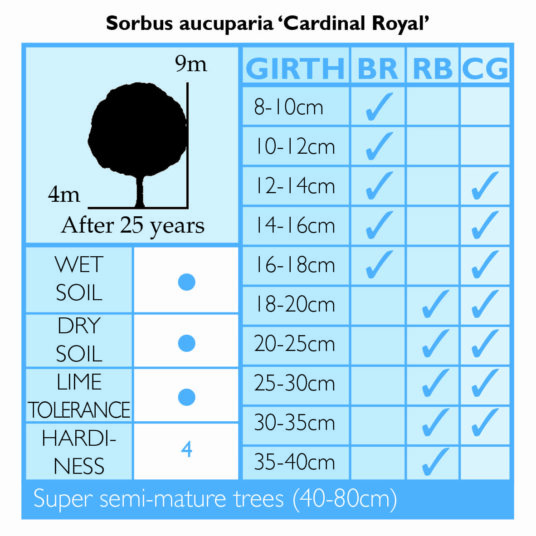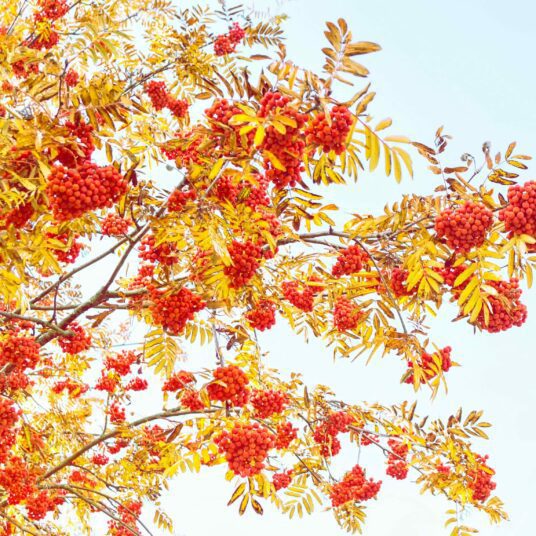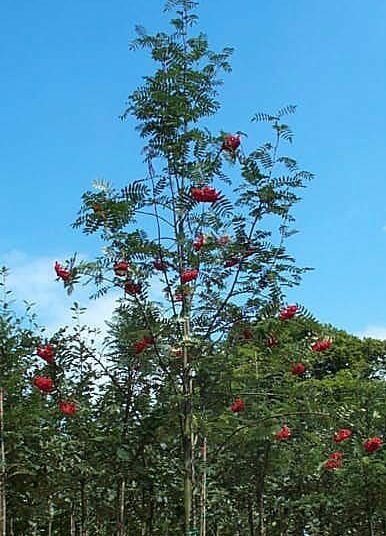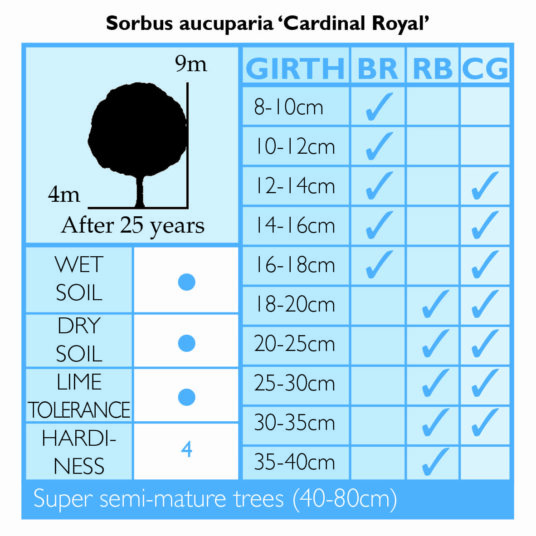 Sorbus aucuparia 'Cardinal Royal'
"Mountain Ash"
Enquire
Tree Information
The Cardinal Royal Rowan is a selection of the species with an upright branching habit which forms a neat, tidy tree. As with the rest of the Rowans it flowers from May to early June. Clusters of white flowers in corymbs are stunning in mid to late spring and these are followed by large bunches of berries that turn crimson red in mid to late summer. The fruits are more numerous and red than Sorbus aucuparia.
The summer foliage is mid-green with a slight silver underside in colour and turns rusty coloured in the autumn. This selection is a strong grower, providing a robust tree full of vigour. It is probably the tallest of the Rowans and classified as a small to medium-sized tree.
Because of its bountiful fruit, this species is popular with those who make jelly and jam – though is not sweet like Edulis and should not be eaten raw to avoid indigestion!
| | |
| --- | --- |
| Size | 9m high x 4m wide after 25 years. Ultimately a small to medium tree. |
| Canopy | Broadly upright form with a well-balanced crown. |
| Foliage | Pinnate – a long mid-rib with 11-19 leaflets. |
| Flowers | White flowers in May and early June. |
| Fruit | Bright red fruits in clusters from mid-summer into the Autumn. |
Commercial Trees Enquiry
Please note this is for trade only.