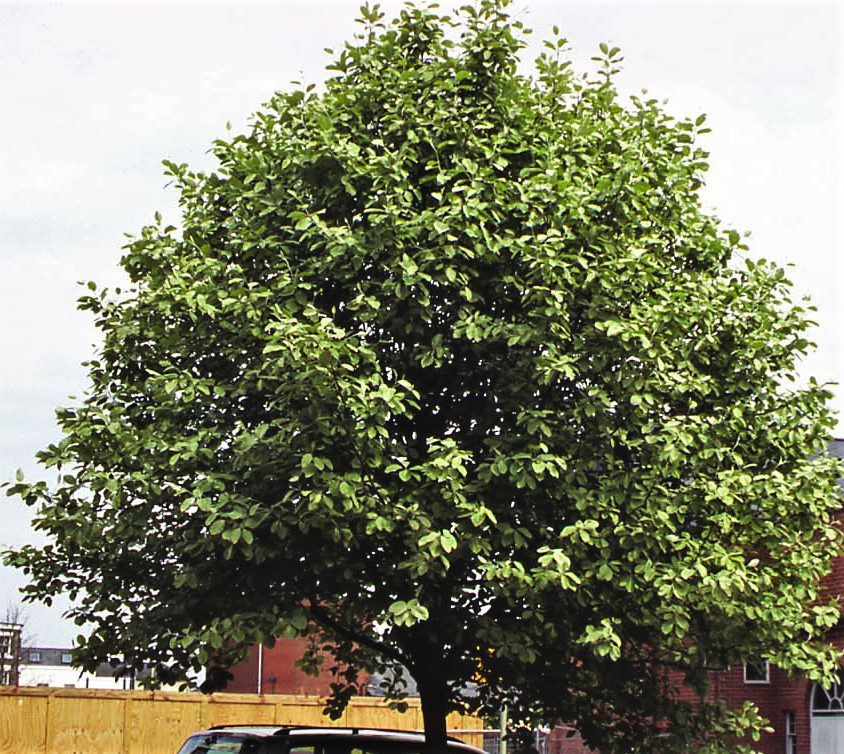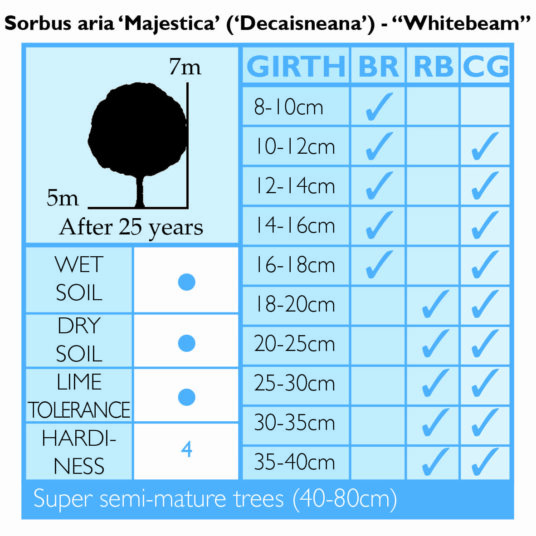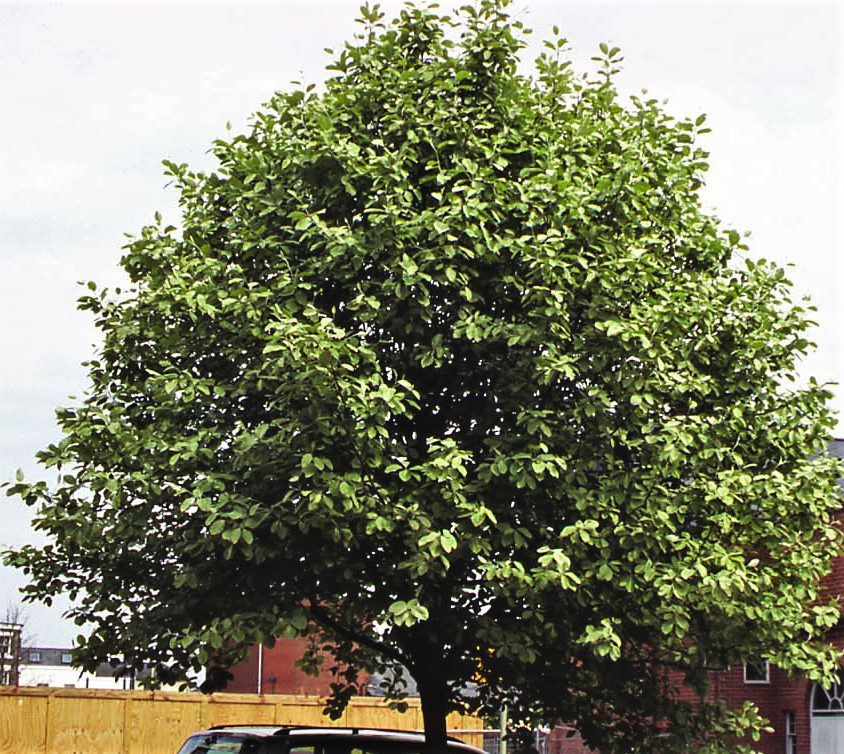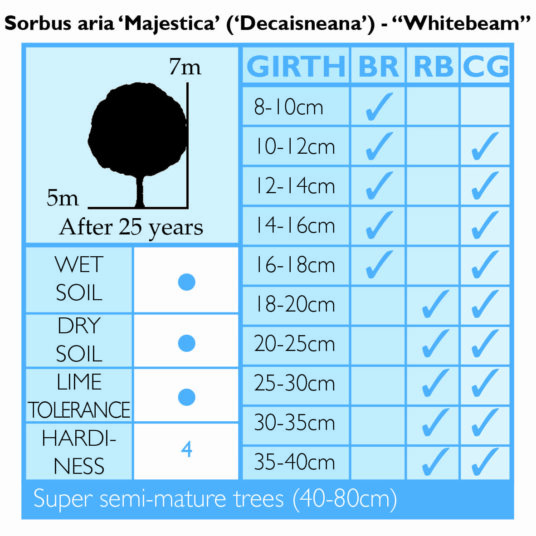 Sorbus aria 'Majestica' (Decaisneana)
"Whitebeam"
Enquire
Tree Information
The Sorbus aria 'Majestica' is a medium-sized tree. It has a handsome form with larger elliptical leaves 10-15cm long. Young leaves in the spring are greyish-white. Faster growing than Sorbus aria Lutescens. Does not suffer the early leaf drop to which a Lutescens is often susceptible. Excellent on chalk and for exposed situations, including coastal. The flowers are the same as the species. Leaves remain on the tree until well into November. Excellent street tree.
Commercial Trees Enquiry
Please note this is for trade only.