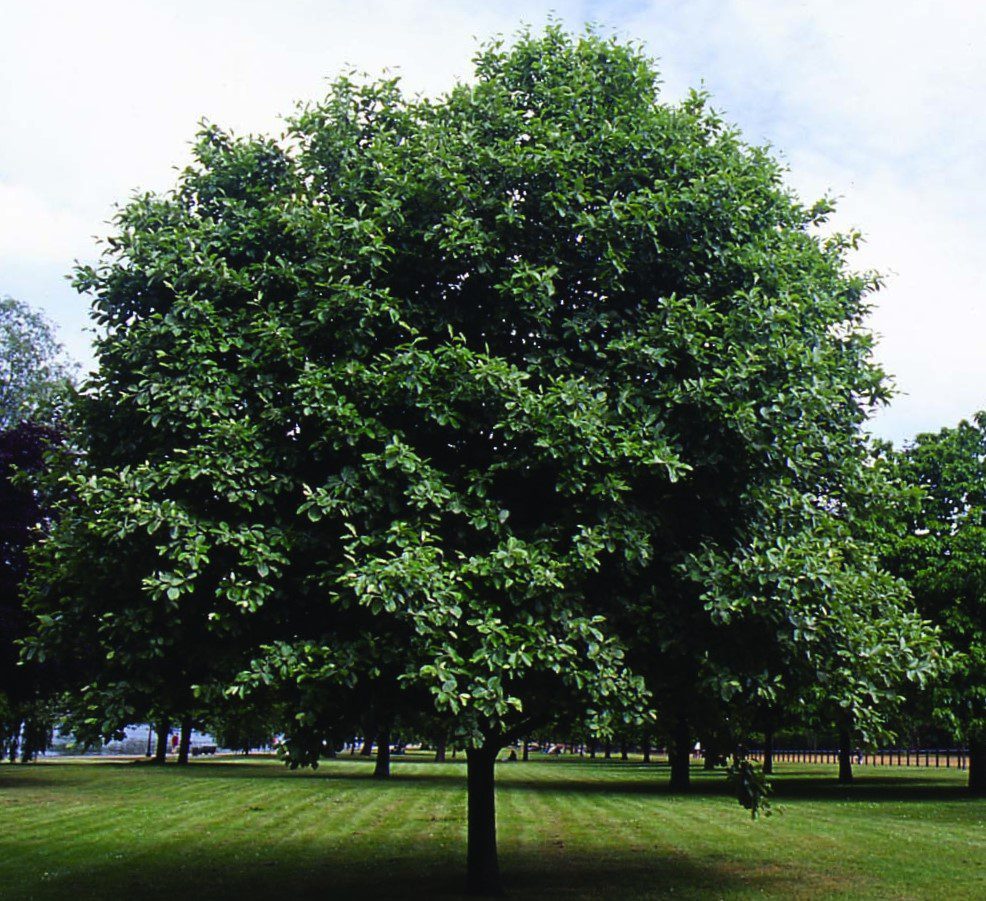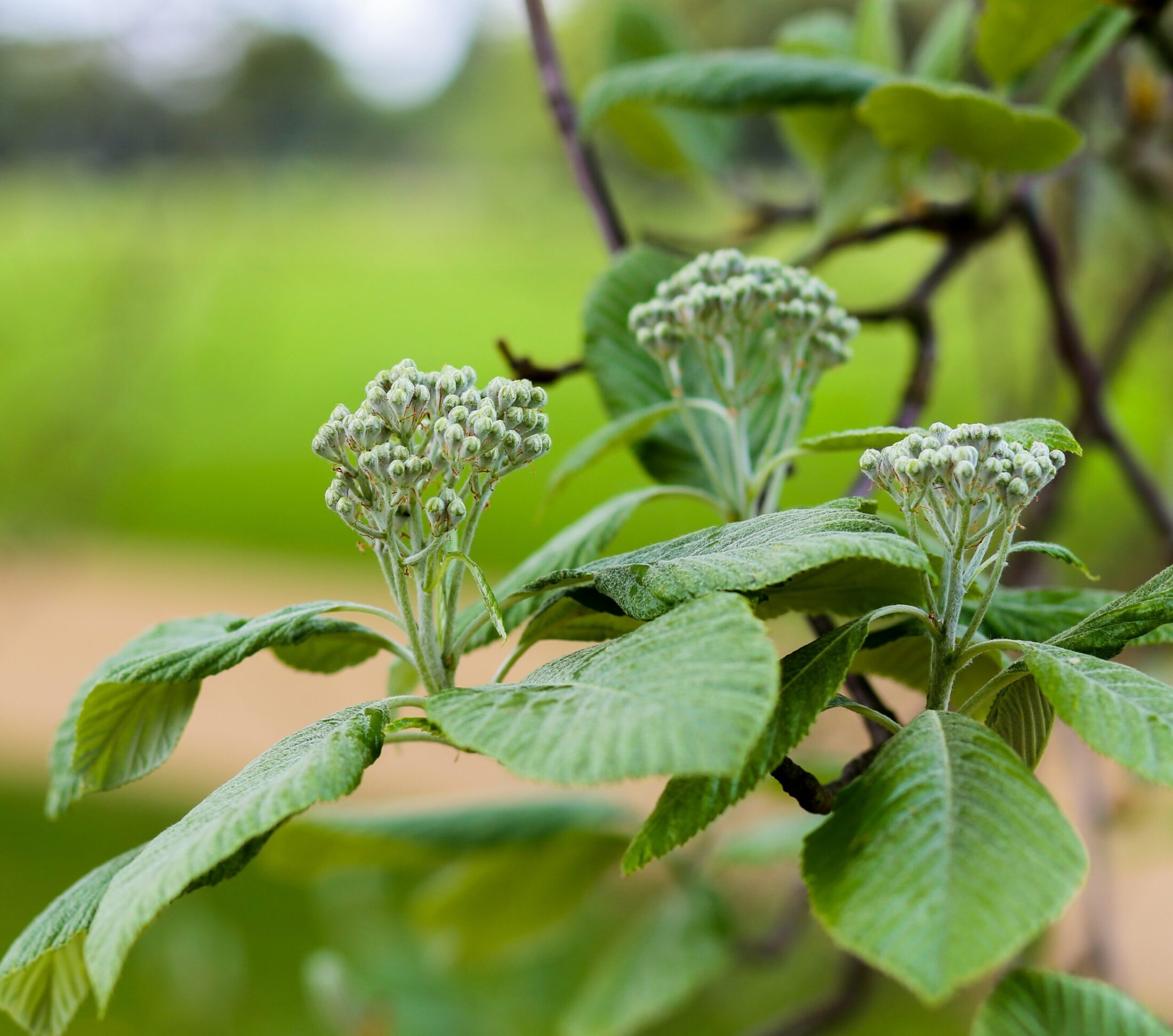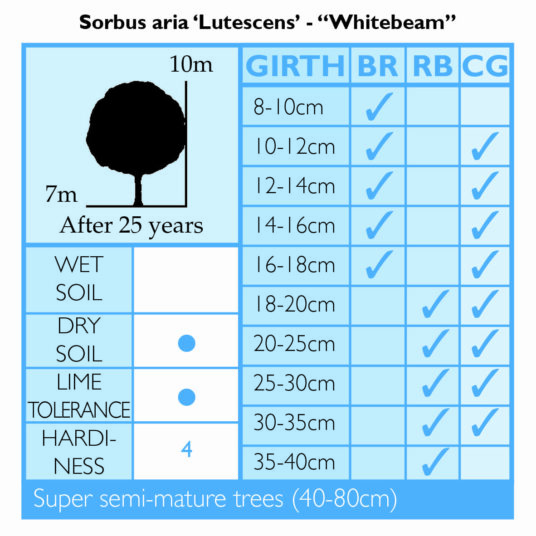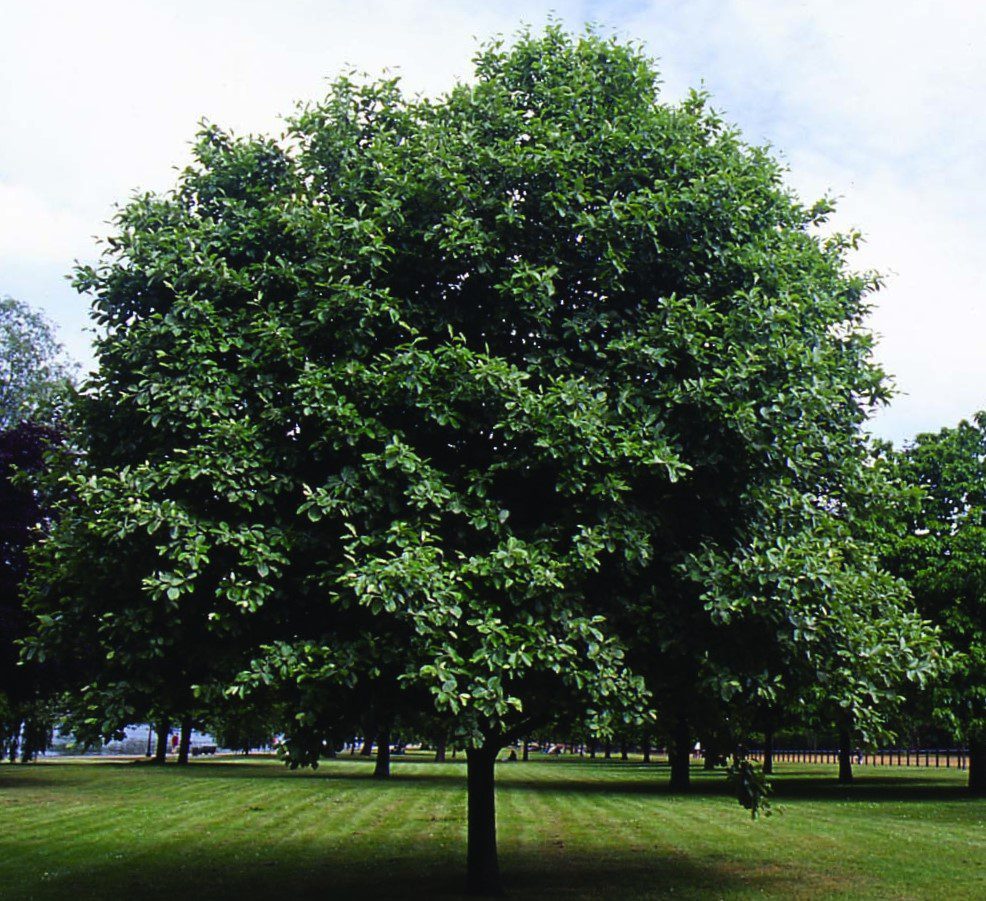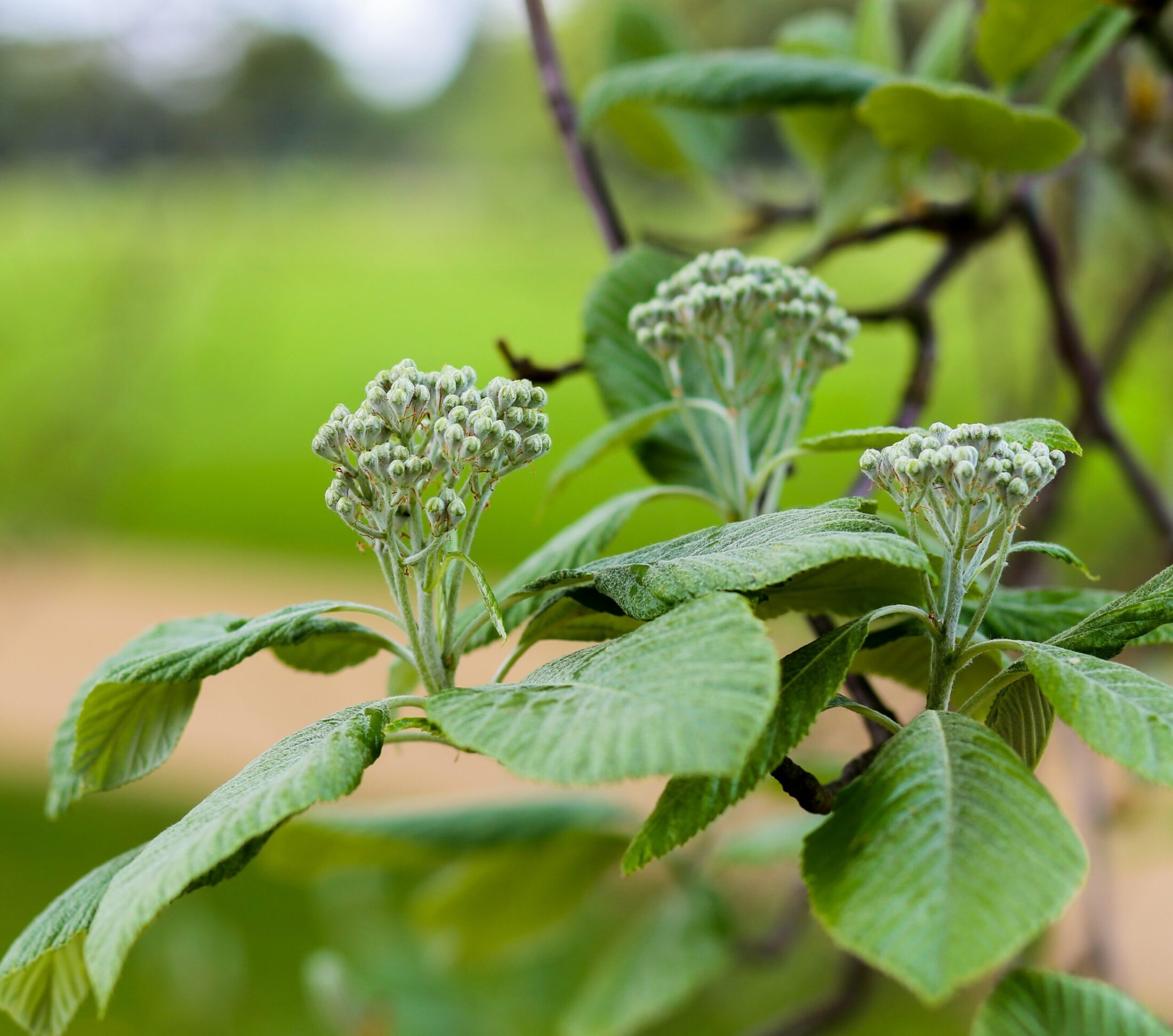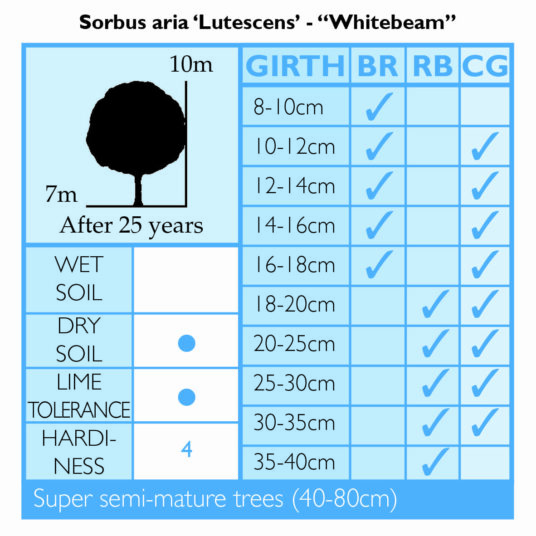 Sorbus aria 'Lutescens'
"Whitebeam"
Enquire
Tree Information
The Sorbus aria 'Lutescens is a medium-sized tree. Round-headed leaves are greyish-white when young and yellow in autumn. White flowers bloom in May and red fruits are produced following the flowers in early summer. Often subject to leaf loss in August due to scab. Specify Sorbus aria 'Majestica' instead.
Commercial Trees Enquiry
Please note this is for trade only.