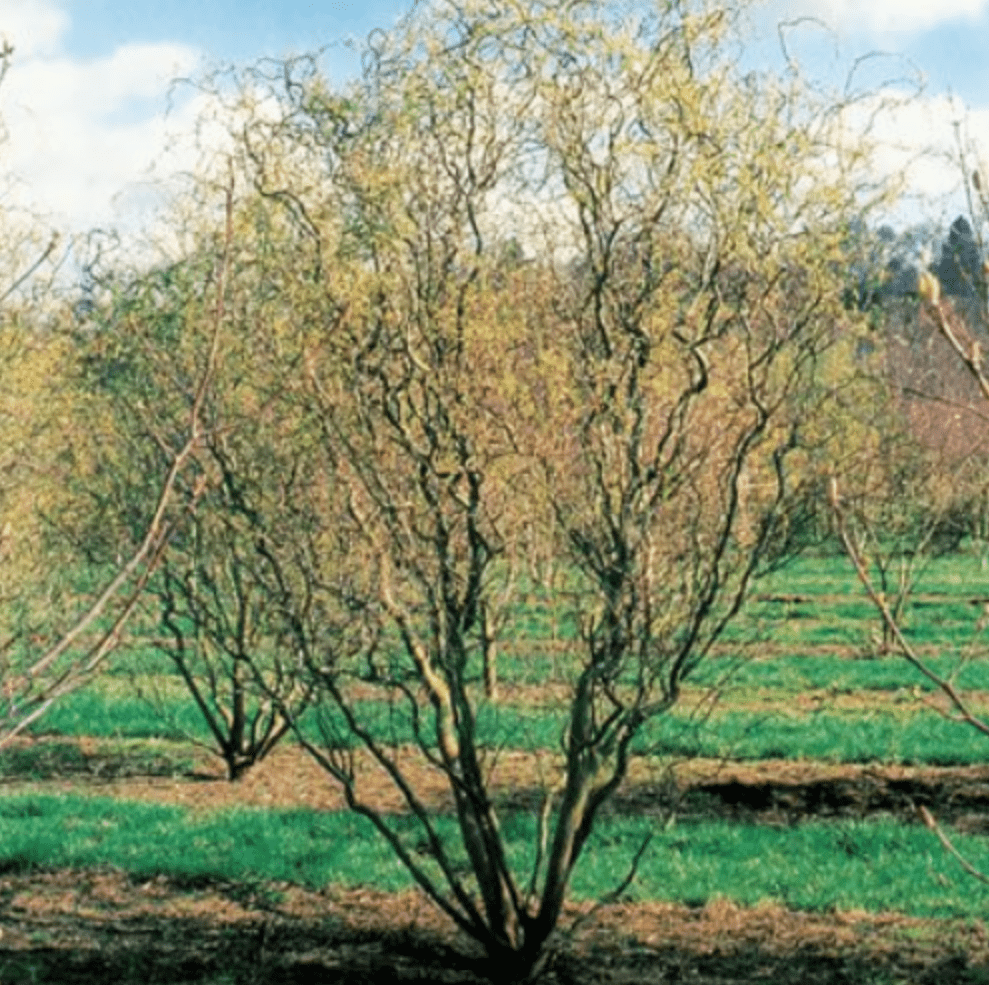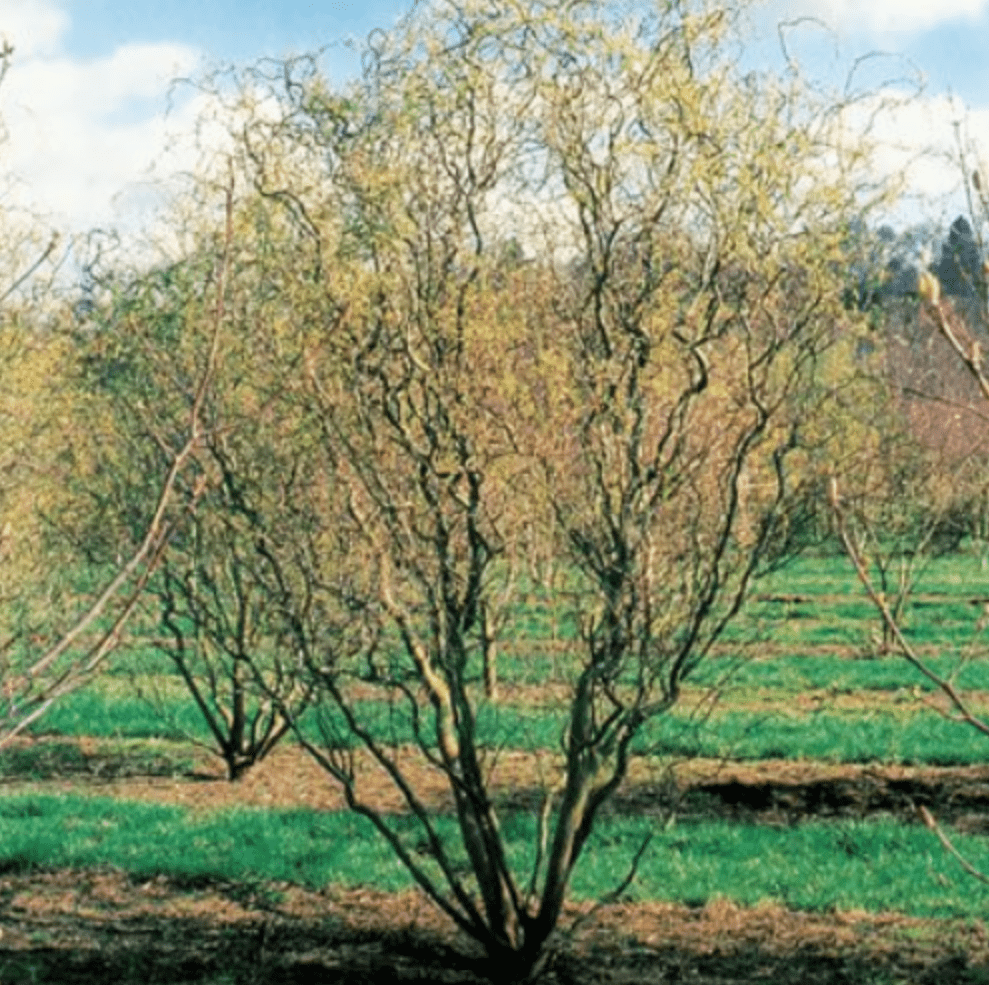 Salix babylonica var.pekinensis 'Tortuosa'
"Dragon's Claw Willow"
Enquire
Tree Information
This Dragon's Claw Willow is a curious twisted form of the Peking Willow. The snake-like twisting and turning branches cannot fail to spark interest and create drama in a garden situation or a wider landscape. The branches are green when young and become green-brown with maturity. This is generally available with a clear stem or as a multi-stem and regular pruning or pollarding is recommended depending on the design intent. This will ensure that the vigorous snaking growth habit is maintained.
Its leaves are long and pendulous with attractive colouration – bluish-grey beneath and green above. The pale yellow catkins are approximately 5cm long and appear with the emerging leaves in the spring. This is a wonderfully dramatic tree that associates well with water in all soil types.
| | |
| --- | --- |
| Size | 10m high x 6m wide after 25 years. Ultimately a medium tree. |
| Canopy | Serpentine branches which snake upwards to form Medusa like appearance. Branches green-brown in colour. |
| Foliage | Long and narrow, pointed, green above and bluish-grey underneath. |
Commercial Trees Enquiry
Please note this is for trade only.