Robinia pseudoacacia
"False Acacia"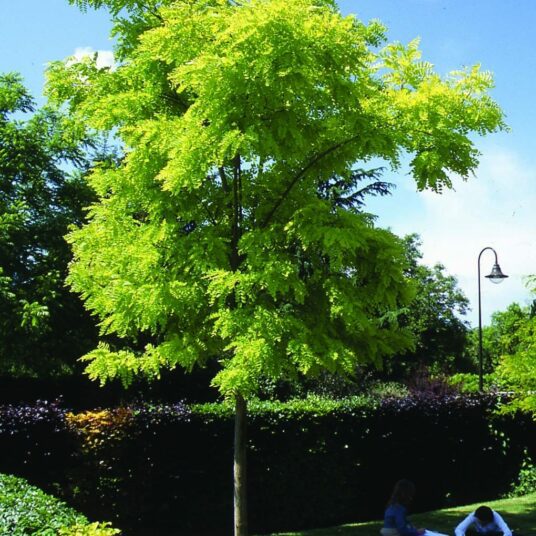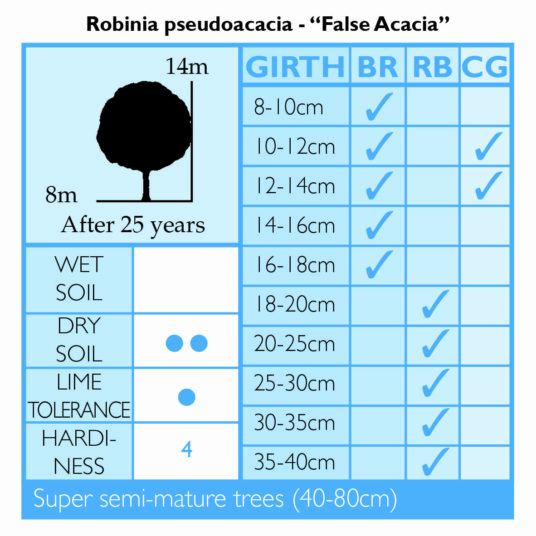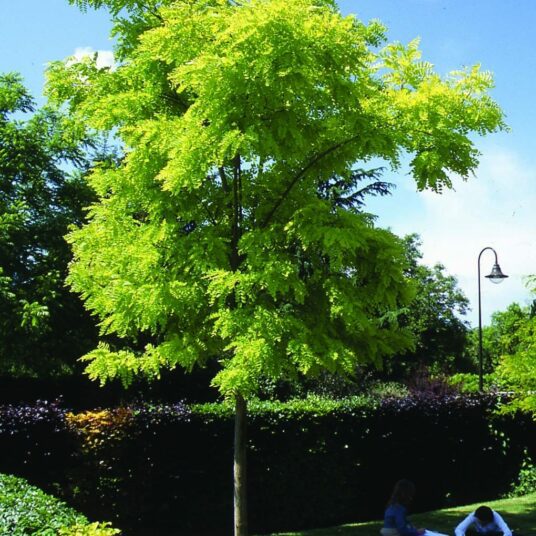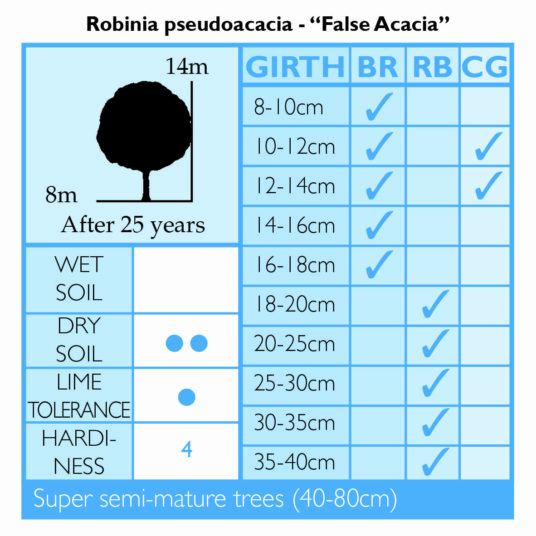 Robinia pseudoacacia
"False Acacia"
Enquire
Tree Information
The Robinia pseudoacacia is a large tree. Open-headed tree with rugged bark, thorns on twigs, pinnate leaves and slightly fragrant white flowers. Will cope with any soil, even very poor quality soil. This variety is very tolerant of drought and atmospheric pollution. The Robina pseudoacacia is very fast-growing. One of the last trees to leaf out but keeps its leaves long into the autumn.
Commercial Trees Enquiry
Please note this is for trade only.