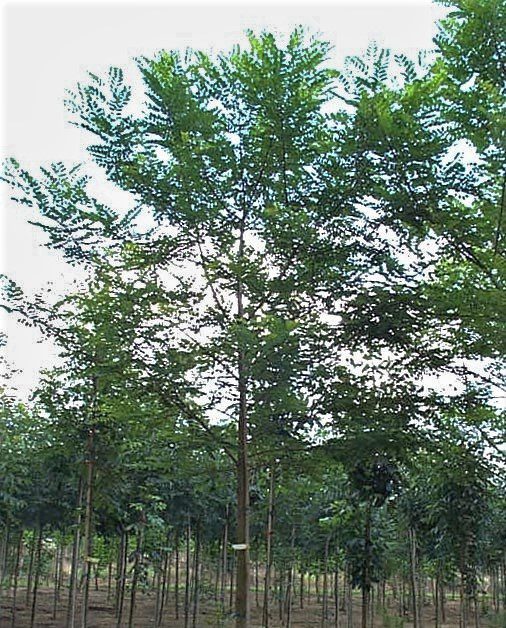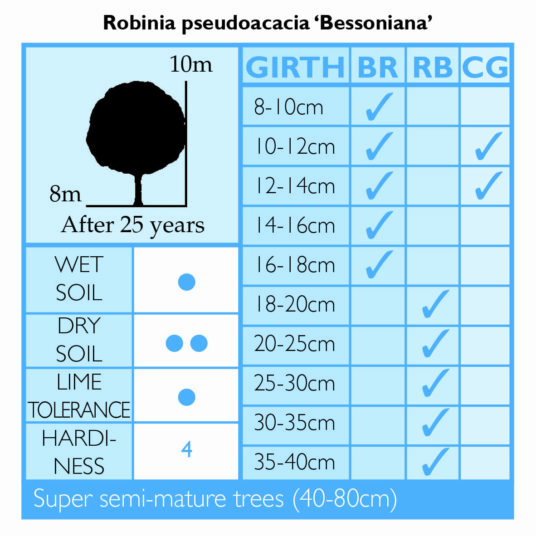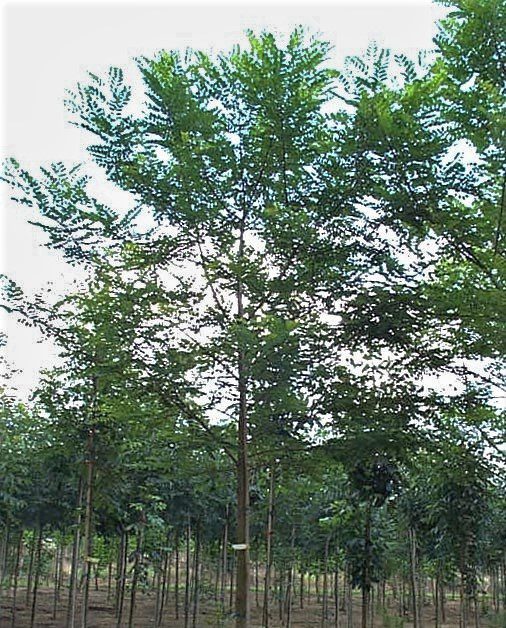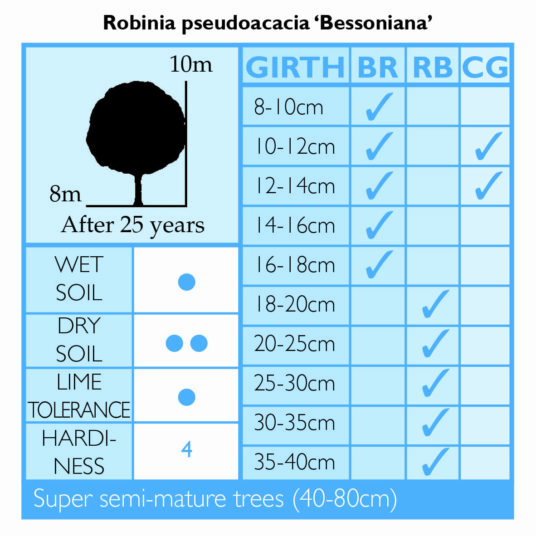 Robinia pseudoacacia 'Bessoniana'
"False Acacia"
Enquire
Tree Information
The Robina pseudoacacia 'Bessoniana' is a small to medium-sized tree. It is more compact round-headed, and spineless. This tree is far more tolerant to wind as it has a more compact habit than Robinia pseudoacacia. A better form for commercial landscape work and can make a good avenue or city tree as it withstands city pollution. Very pretty in flower.
Commercial Trees Enquiry
Please note this is for trade only.