Quercus ilex
"Holm Oak / Evergreen Oak"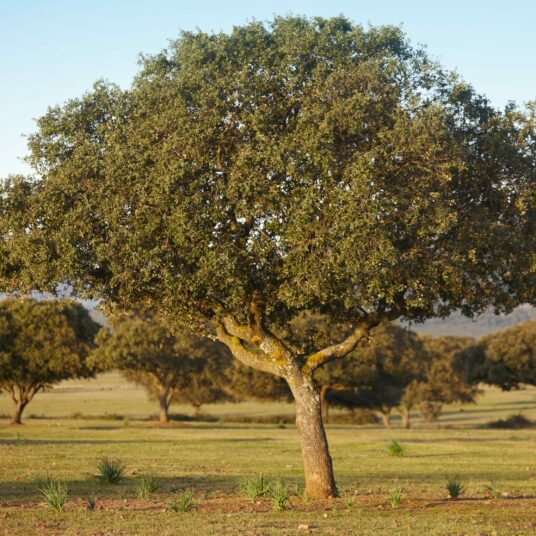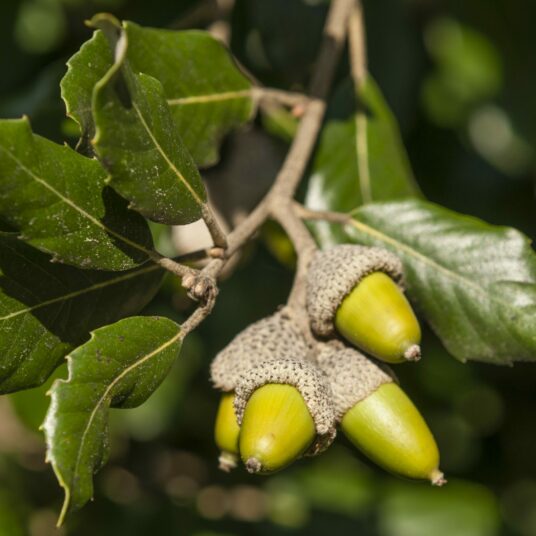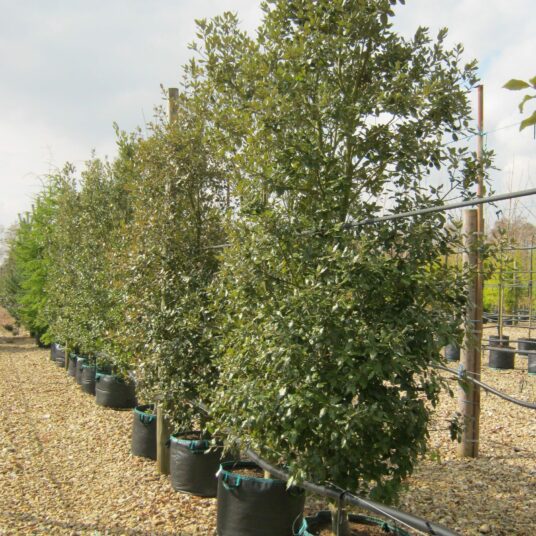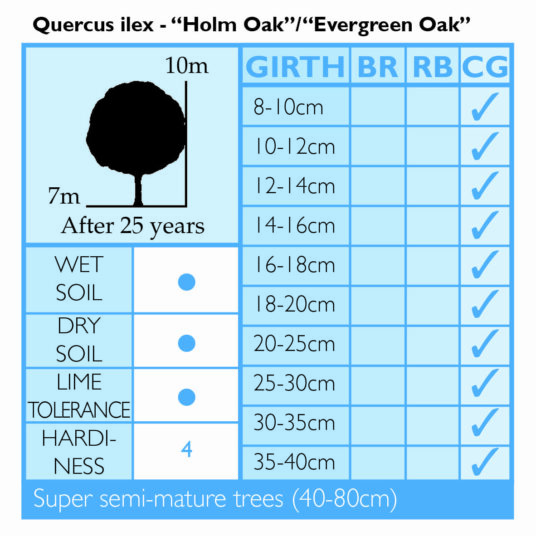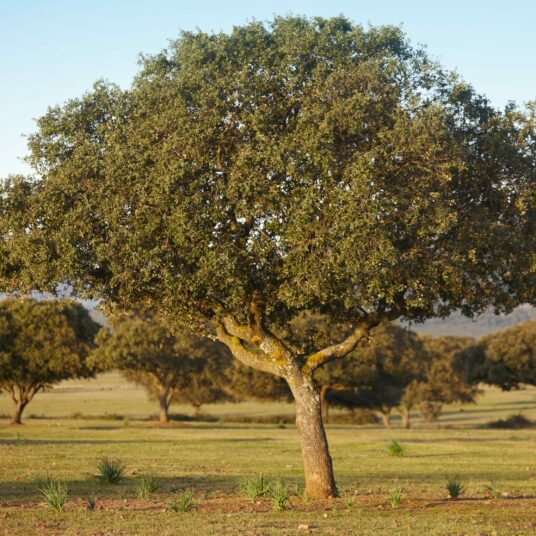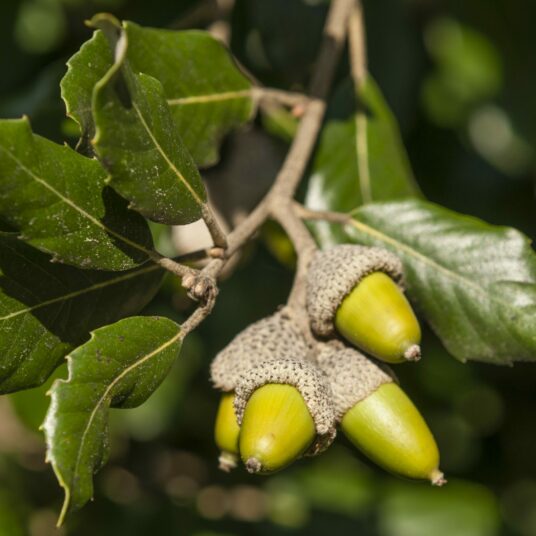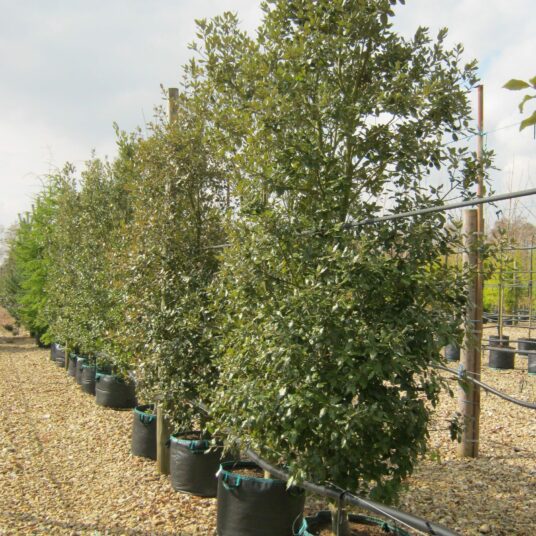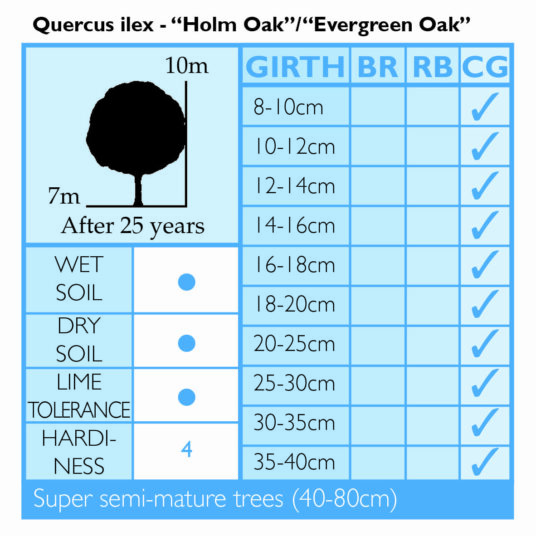 Quercus ilex
"Holm Oak / Evergreen Oak"
Enquire
Tree Information
The Holm oak is a magnificent evergreen tree that has naturalised happily in all but the coldest inland areas of the UK. It does particularly well in harsh coastal conditions where most other trees would suffer. This also translates to the urban environment where the holm oak is found to be particularly tolerant.
Another important characteristic is its versatility of form – it can be grown as feathered, clear-stem, multi-stem, clipped shapes or grown as a hedge!
Its leaves are dark green and leathery with toothed edge – serrated similar to a holly. The leaf size can vary according to seedling variation in terms of size, shape and texture, but in the main they are small leaves. The new leaves emerge as white-woolly or tawny young shoots in June is an attractive sight, and this occurs after a certain amount of older leaves are shed during the year, but particularly in April/May.
The Quercus ilex is sensitive to its taproot being moved, and as such we only sell this species having successfully rooted them through in a pot.
| | |
| --- | --- |
| Size | 10m high x 7m wide after 25 years. Ultimately a large tree. |
| Canopy | Large, broadly oval head. |
| Foliage | Evergreen, smallish but variable in size, shape and texture. |
| Multi Stem | Multi-stem option available |
Commercial Trees Enquiry
Please note this is for trade only.